Adrienne von Korff-Kerssenbrock's apartment in Prague mirrors a well-traveled woman whose great passion for art is all-encompassing. Her eclectic collection includes works by such diverse artists as Max Ernst, Jörg Immendorff, Blinky Palermo, Julian Opie, and Jim Avignon. During a guided tour through her private empire we had the opportunity to speak with the collector who has a wide range of interests.
Frau von Korff-Kerssenbrock, how did you get interested in art to which you dedicate such a large part of your life?
I grew up in a family for which antiques and art were important. Because art already played a big role in my childhood, I grew into it, without any reservations. Back then I collected on a rather modest scale. At the time, I bought something once in a while, particularly works from the second half of the nineteenth to the second half of the twentieth century. Presumably I have transferred this inherent love for art to my son.
How did you come to contemporary art?
In the 1990s, my son began to collect contemporary works by artists like Fritz Winter. I believe it was more out of protest. (laughs) At first I thought, "Oh my God, how can he spend so much money on art? However, perhaps it has unconsciously sensitized me and I began to get increasingly interested in contemporary art. I discovered another side of art and in the course of time, style and interests changed. I started to attend various relevant art fairs and thus immersed myself deeper and deeper in the scene.

What does collecting mean to you?
I consider collecting a kind of education: I don't necessarily have to buy something, I enjoy seeing the work of interesting artists, it expands my horizon. This approach, however, was traditionally rather difficult here in Bohemia, because hardly anybody knew of the artists abroad, therefore I have always traveled a lot internationally.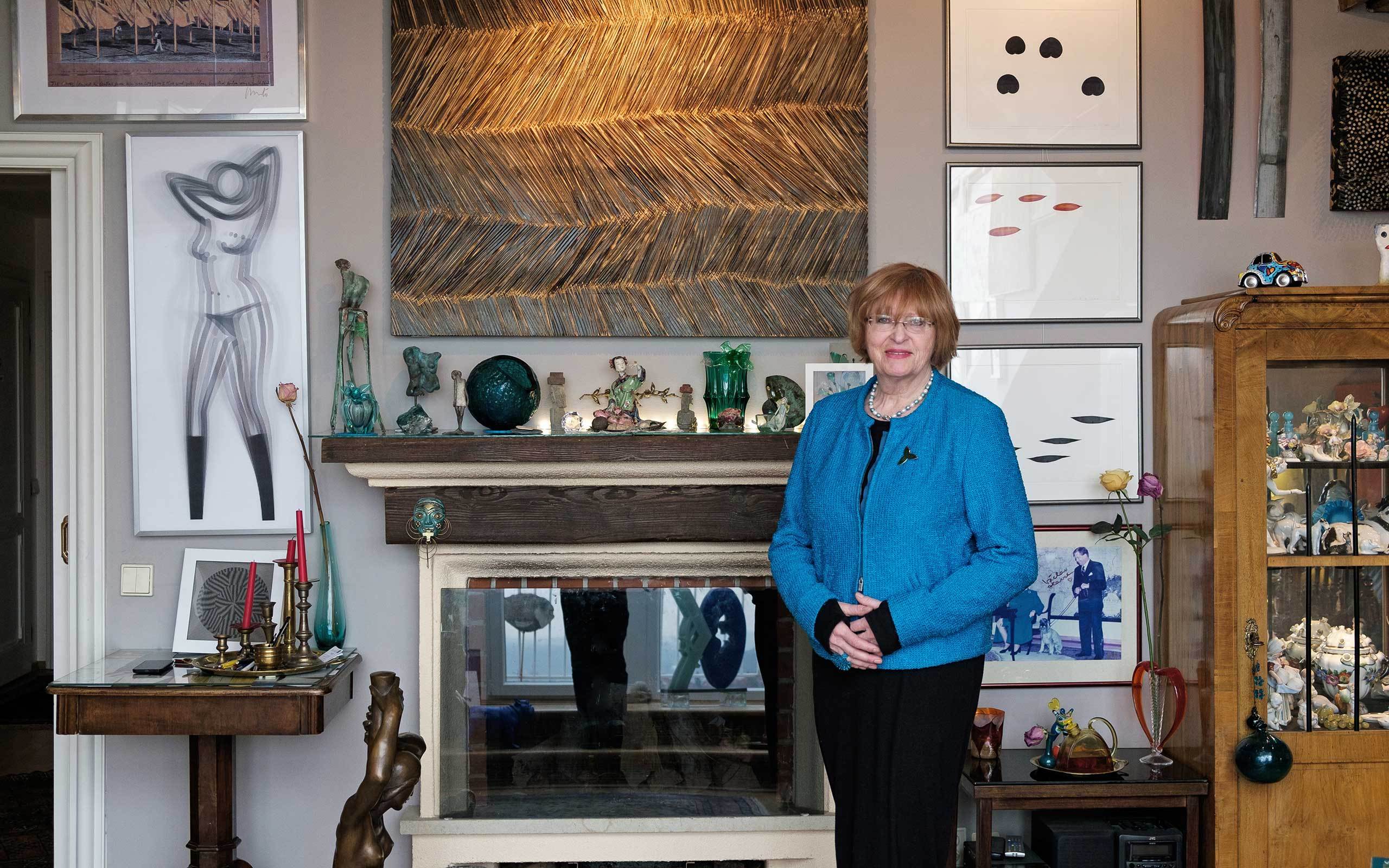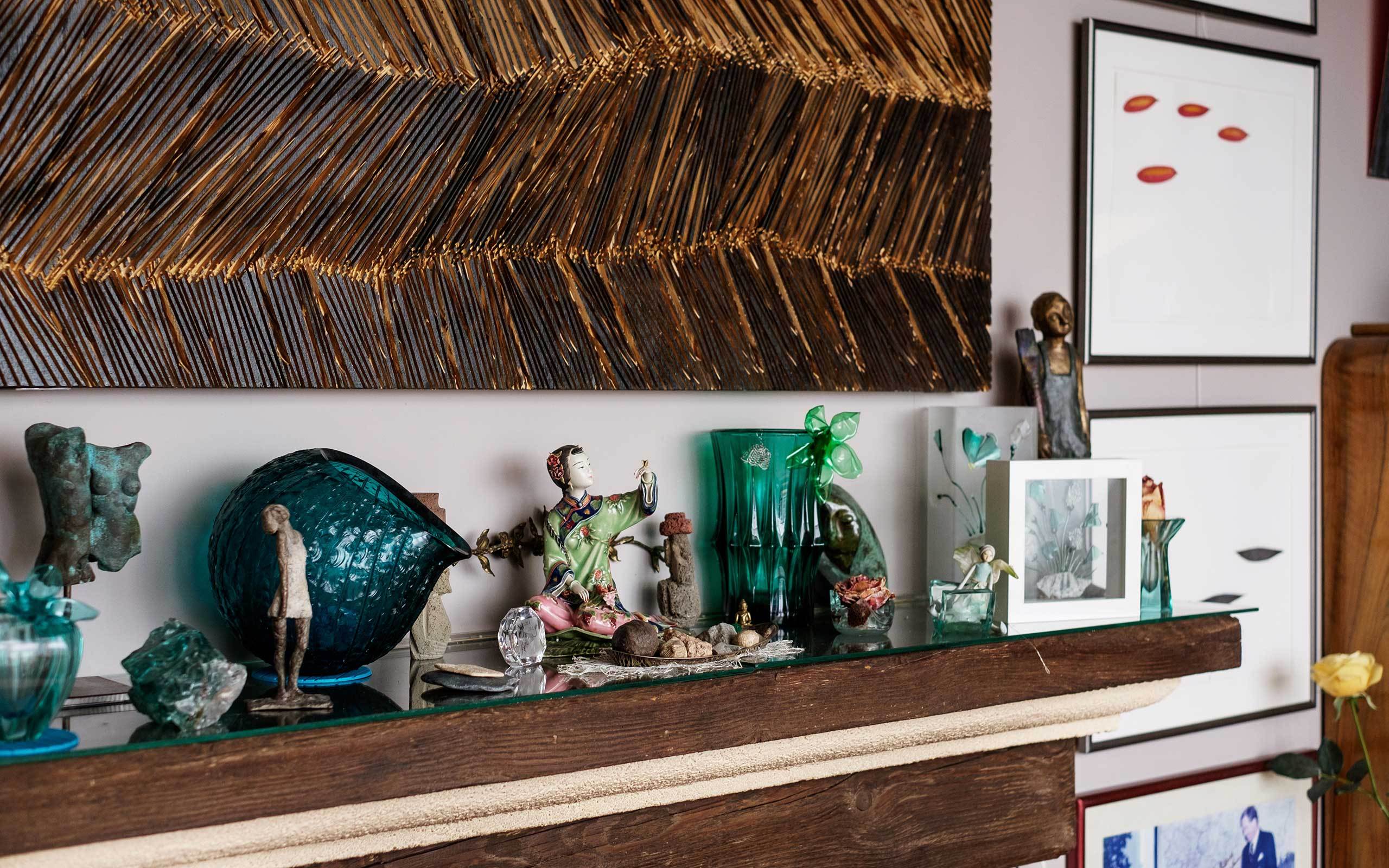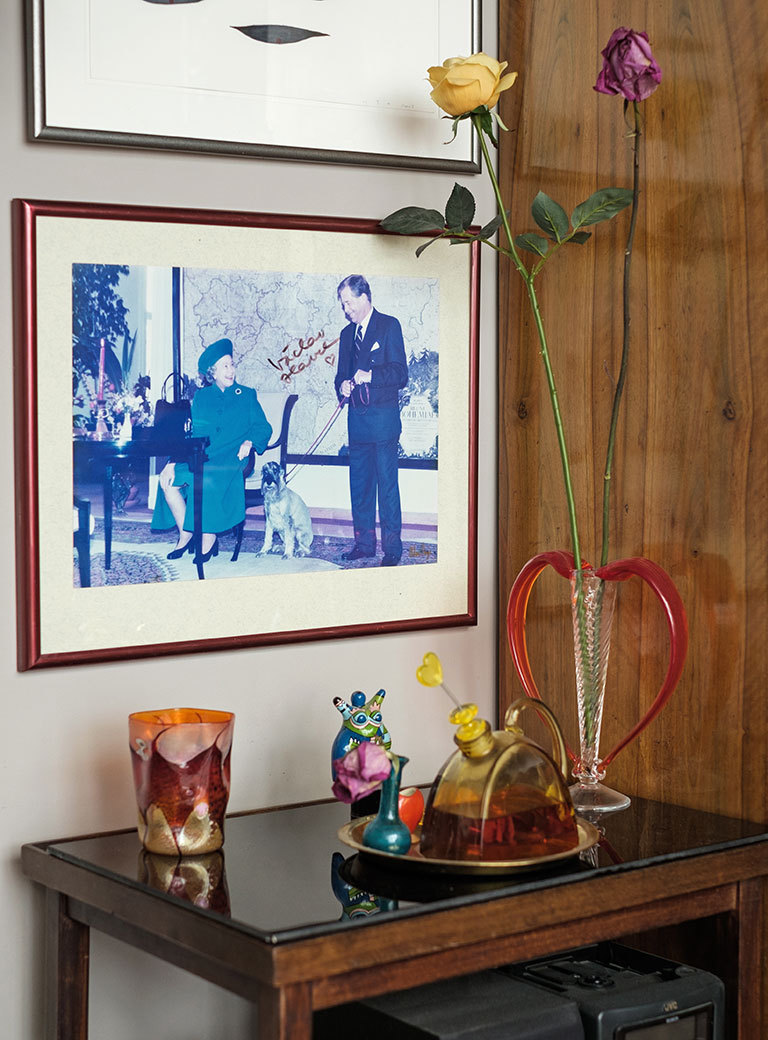 In your life you have seen a lot of the world. In your apartment I noticed photographs of the Himalayas and also many portraits. Who photographed them?
I photographed them myself. Mount Everest for example I photographed at various times throughout the day and evening. But honestly, one can find pictures like these in calendars. Therefore, I think it is much more interesting to photograph people. At the moment when one photographs someone, they are unique. If one photographs them a second time, they are already someone else. I have photographed a series with the title Children of the World which, at the time, was exhibited in Vienna. For this series I photographed many children in various countries and different situations.
You photograph passionately, but earlier in your life you also took classes in painting.
An academic painter prepared me for the entrance examination of the Prague Academy of Fine Arts, which accepts only five applicants every second year. Therefore I decided not to apply and instead studied mathematics and sports, subjects that I had taught at high school throughout my life. It wasn't easy for someone who came from a non-Communist, Catholic, and an aristocratic family. However, I did not leave active art completely: During my professional time I have illustrated movement sequences for various professional journals and published the book Come and Dance with my own drawings. Later I experimented with various materials including glass shards, , eggshells, and rusting iron, but because of my travels I have concentrated primarily on photography.
When you return from your travels, what do you call home?
The center of my life is Garching near Munich where I have my grandchildren, my medical doctors, banks, hairdressers, etc. But I also love to be in Prague where I have a large social circle in which I move. And of course an apartment filled with art, with which I love to surround myself.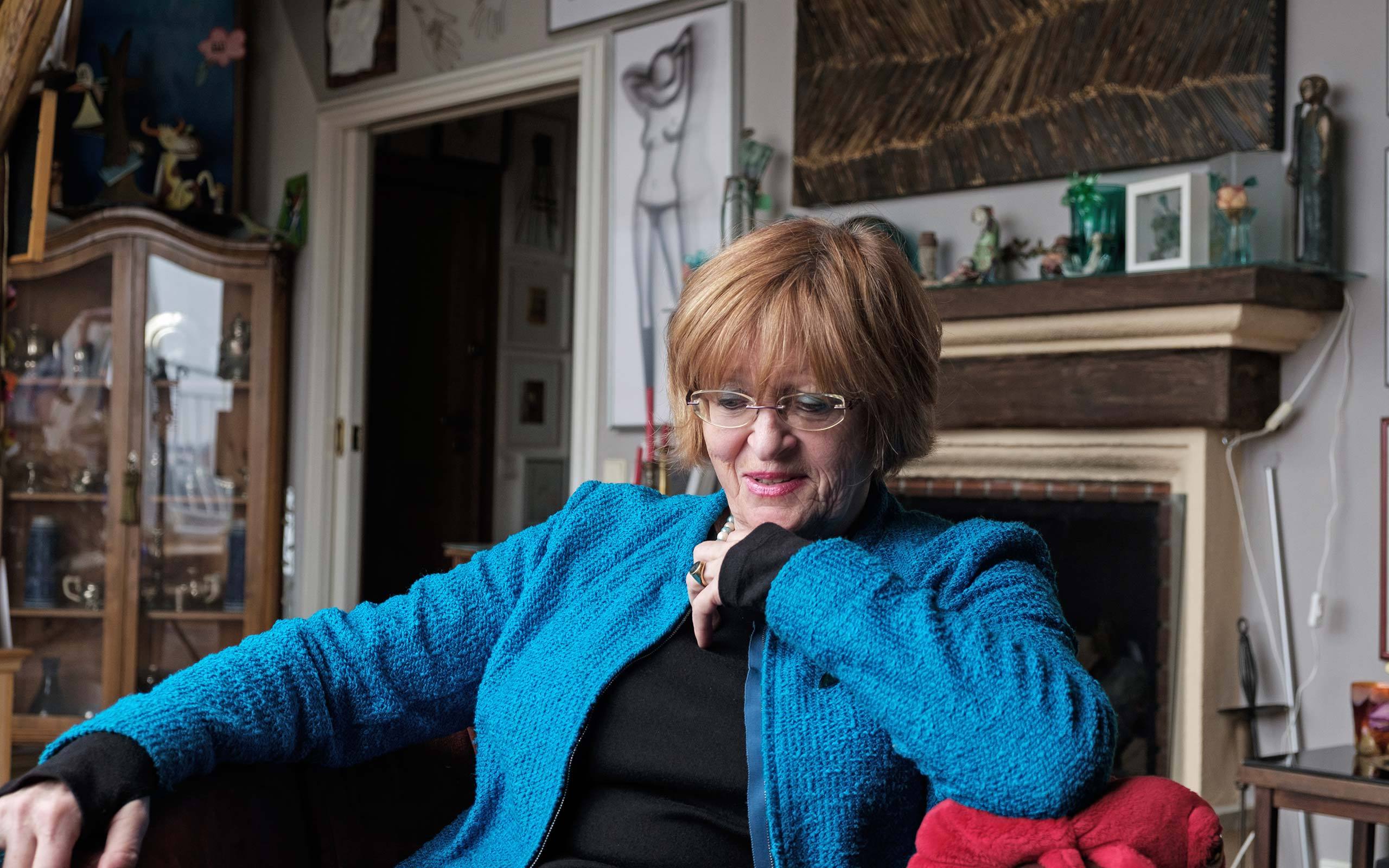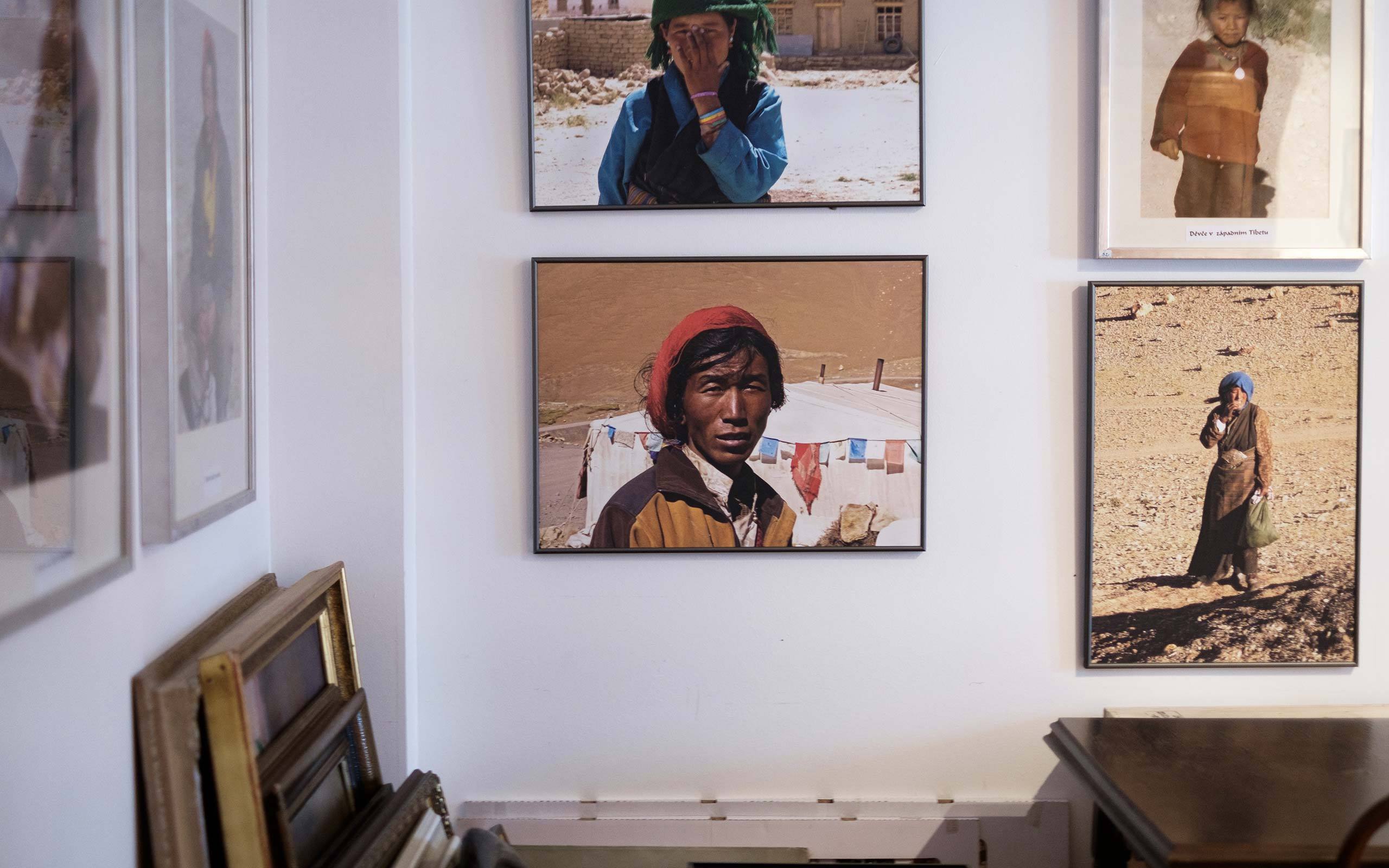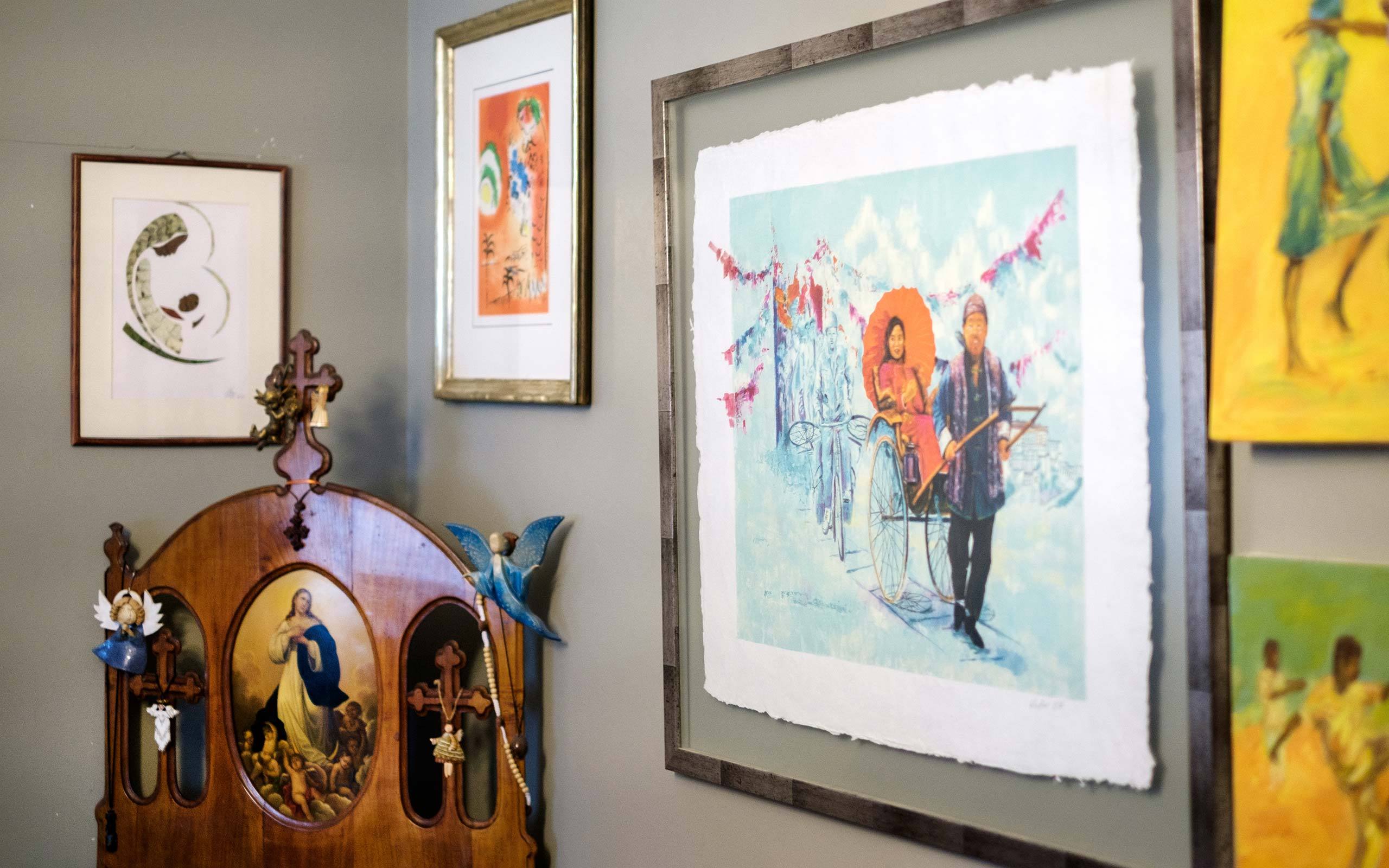 So you commute between Munich and Prague in addition to numerous art fairs which you attend each year.
That's right. Next Saturday I'll fly to the Art Dubai and directly afterwards to the Art Basel Hong Kong. Nowadays there is some kind of a fair in almost every city. I really can't attend them all. However, I always attend the Art Cologne and the Art Basel. This year, I was in Miami for the first time, in Hong Kong, and I've already been to Dubai twice. And once in a while I go to Karlsruhe, Berlin, Paris, Vienna, London, New York, and certainly Munich and Prague.
You attend fairs to expand your collection?
I attend fairs to further my education. I actually never intend to buy anything, but most of the time it happens. But look around, there's hardly any space left! This painting, for example, is by Julian Opie. It hasn't found the right place yet, I bought it at the last Art Basel Miami. The girl in the painting looks exactly like my granddaughter. I was fascinated by how the child's eyes follow you as you move around the room. But I don't really know yet where it will finally be hung.
Is there an object in your collection the story of which you would like to share?
This horse, for example, has a funny story. A gallery in Karlsruhe exhibited a Korean artist. His works interested me, but they were either too big, or I didn't like the color, or the depicted horse somehow didn't have the right look. So I left my business card and said half seriously that I would buy one of the paintings if it was as large as this one, as blue like that one, and if the horse would look sideways like the one over there… Upon my return to Prague I received a call: It was a gentleman who wanted to see me. It was the gallery owner of the Korean artist and he brought me a still wet painting directly from Seoul, exactly the one that I had imagined.
For some collectors art becomes only interesting when they can establish a personal contact with the artist. How is it with you?
Often works develop an attraction for me only after I have met the artist personally. This sculpture by Terence Carr is a good example. I really liked his work in a group exhibition in Munich, but I felt I didn't want to support only the gallery owner. So I searched the Internet and found out that Carr has his studio in the exact town where I first lived in 1969 as a refugee, namely Burgau in Swabia. I contacted him and he invited me to visit his studio. It was very nice and I bought some of his works.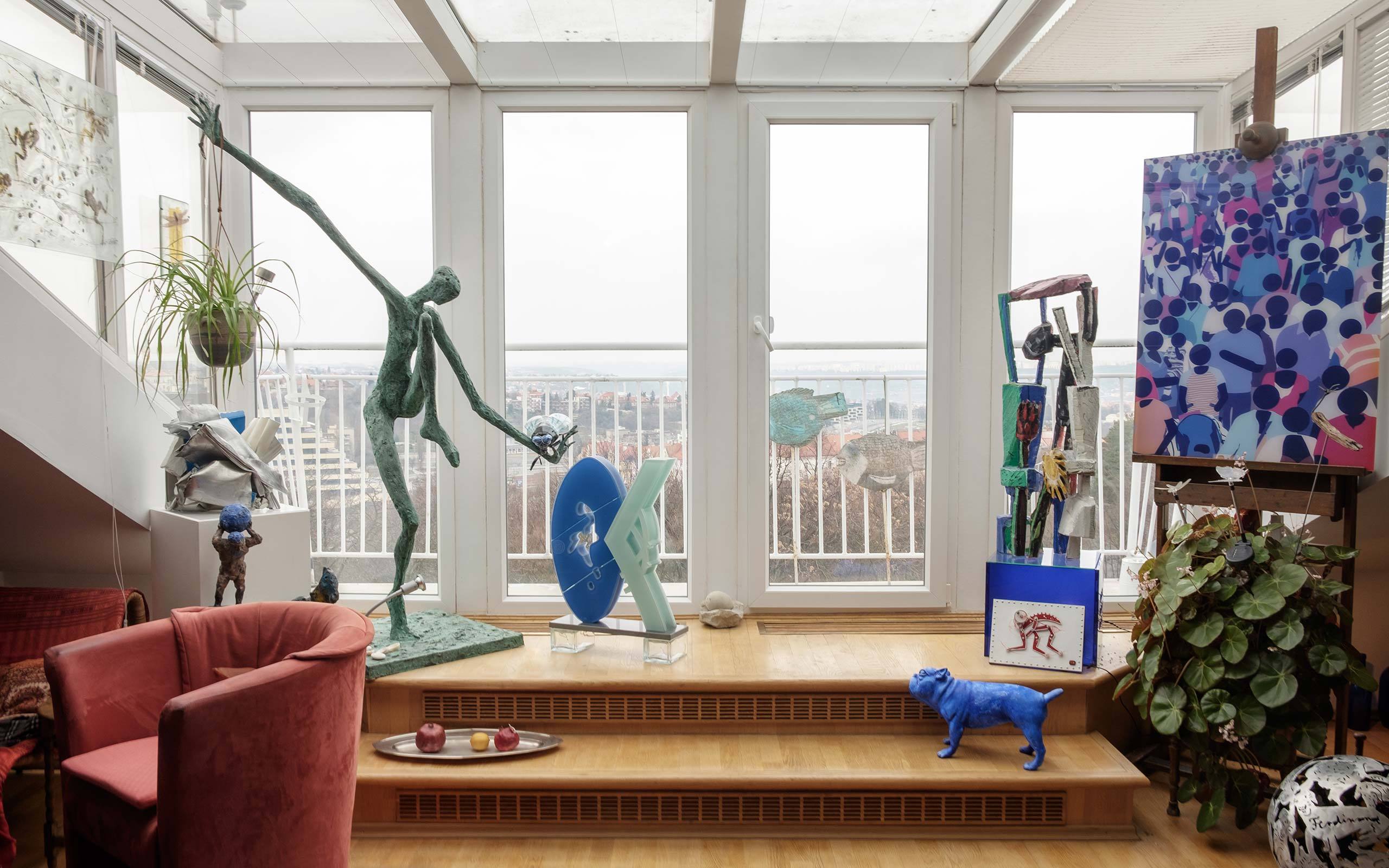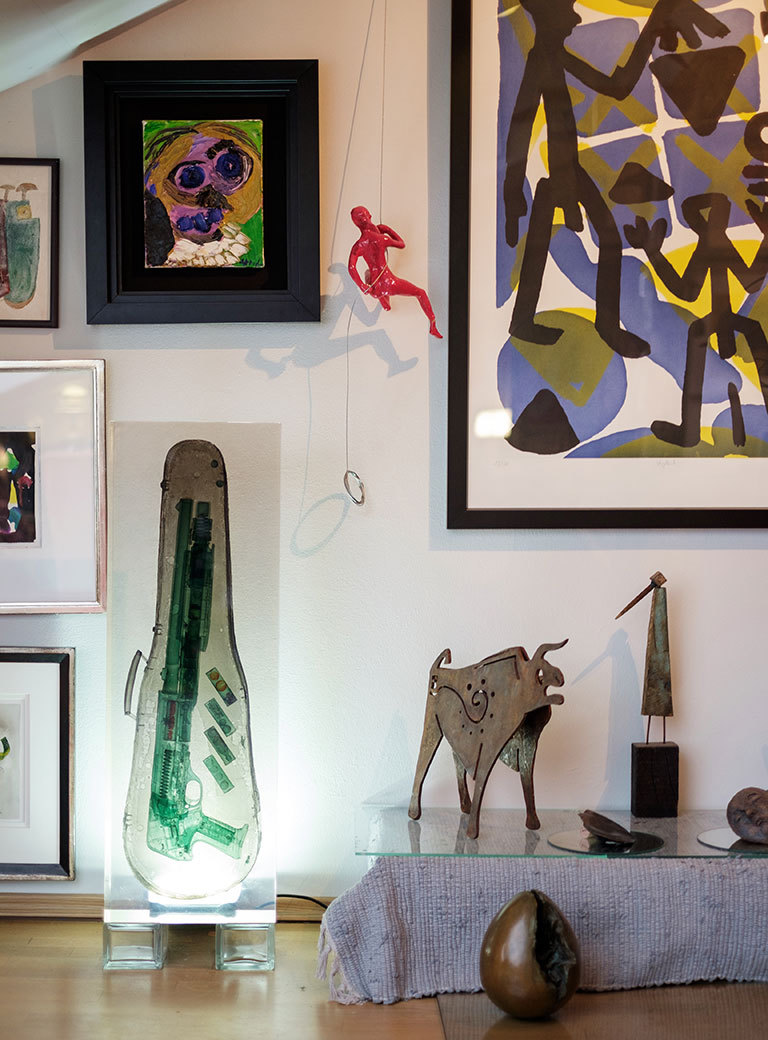 Are editions an option for you if you want a work by a specific artist whose prices are beyond your budget? Or does it have to be a unique piece?
I would rather buy fewer and concentrate on unique examples, although I actually began differently. But if I absolutely must have a work by an artist and the cost of an original is in the millions, I will buy a lithograph.
Apart from your apartment, are there for you, as a well-traveled collector, places to which you like to return?
The Guggenheim Museum in Bilbao, designed by Frank Gehry, impressed me tremendously. Recently I was in Paris and visited the new Louis Vuitton Foundation also designed by Gehry. During a trip to the United States some years ago, I visited and liked Texas very much. Although Texas is generally not very interesting architecturally, there is the Mark Rothko chapel in Houston, and there is Marfa, where Donald Judd's Chinati Foundation has artistically transformed an old army base. There is a lot of fascinating Land Art to see in the west: huge objects in nature. The Lightning Field by Walter De Maria in New Mexico for example consists of 400 stainless steel rods at its desert location, where the lightning strikes are said to hit most frequently. Double Negative in Nevada, by Michael Heizer has been directly cut into the landscape.
You would still like to own a work by which artist?
It rarely happens that I must have a concrete work, but it is indeed true that I would like to own something by a specific artist. This was the case with Sam Francis, Hans Arp, and Max Ernst. At the moment I can't think of anything that I am missing. It emerges in the moment, when I am at a fair or enter a gallery. Art is unpredictable, to collect art is so fascinating because one never knows when one gets hooked the next time. And how poor would the world be if there were no art!