Joëlle Romba is an expert on contemporary art and is also the director of Sotheby's Berlin. She lives with her husband Eric, their two young daughters and their large dog in a villa dating from the turn of the century in Berlin-Nikolassee. The passion for art began for the two collectors more than ten years ago. During that period they have acquired more than 200, mostly contemporary works. As we arrive, cheerful merrymaking fills the staircase. Eric and their older daughter go shopping. In the background we hear a sound installation by Ignacio Uriarte, in which Blixa Bargeld in a rhythmic voice can be heard reciting the letters ASDFGHJKLÖ. It is immediately clear that here art and everyday life coexist side by side.
Joëlle, your house is filled with art. What does art mean to you?
Art means almost everything to me, art is my life. I first studied art history and eventually my education and training became my vocation. During the day I work with art and in the evening I attend exhibition openings.
It appears as though you cannot imagine anything else but living with art.
Yes, I can't withdraw from art. Art creates its own cosmos. We don't collect art in order to shut it away in a repository. Art is part of our life.
Does art live with you or do you live with art?
I would say: we live with each other. But it is actually true, that some works are rather uncompromising, like the work Untitled by Jeroen Jacobs. The nine concrete steles permeate the entire house; they can be found next to the living room, also in the bathroom, or on the terrace. We have asked the artist to freely choose the locations for the individual concrete steles throughout the house. At times, one has to make some sort of accommodation if the installation is blocking one's way.
There is no room in your house in which there is no art hanging or standing. Art does not even stop in front of the basement, the bathroom, or the children's rooms. And yet nothing suggests an atmosphere of overcaution.
No, we don't live in a museum. Of course we follow some rules in terms of the contact with the art, this ought to be observed by everyone who has art in his or her living space. Our daughters are still relatively small and we also have a dog, they all know that one has to respect the art. If we were to be over-concerned that something may be damaged or broken, perhaps this would increase the possibility of such an occurrence.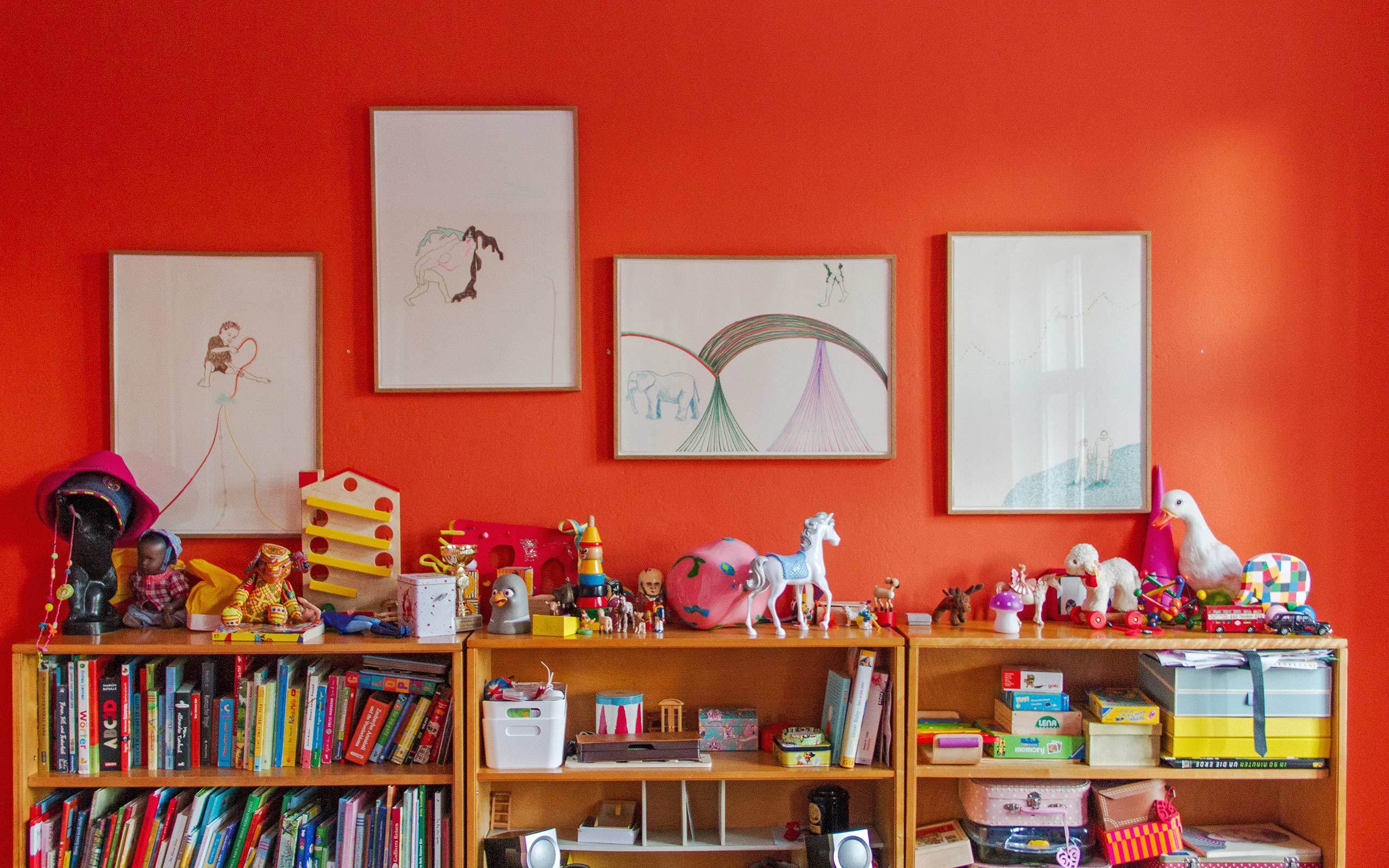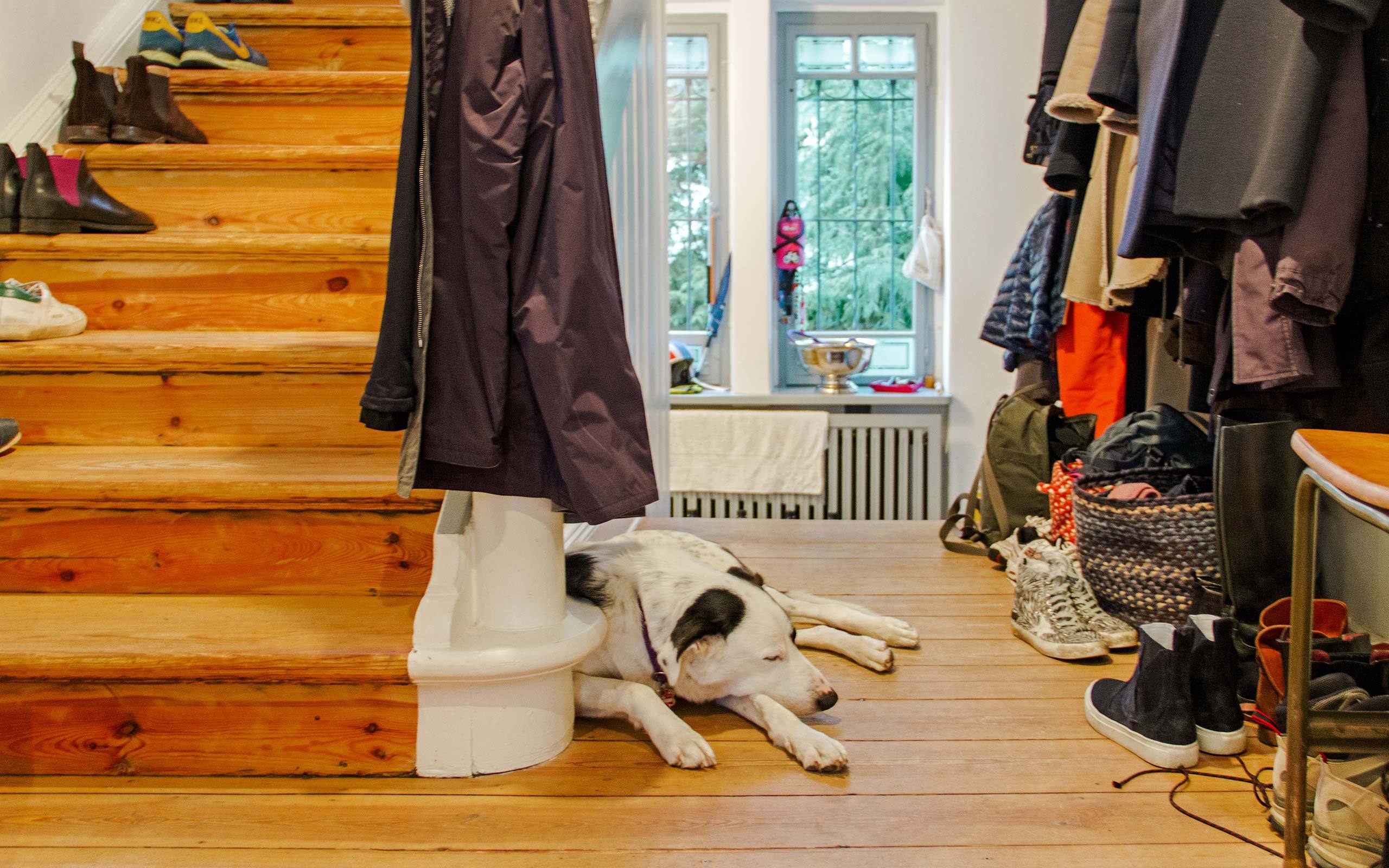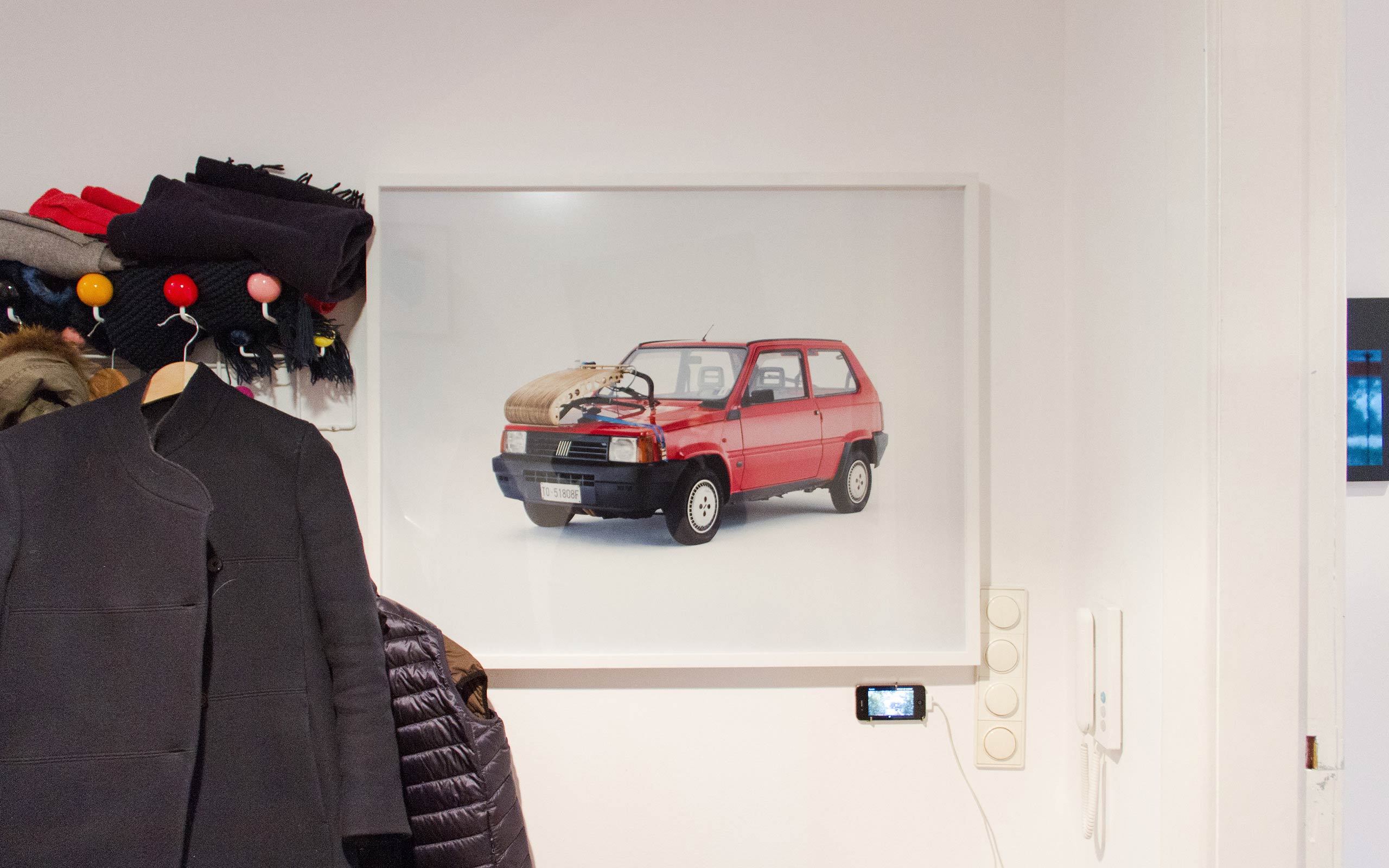 How important is it for you to introduce your children to art?
It is important to me that our children grow up with art and that they understand it as implicit. I believe it is enriching for them. Later they can decide for themselves, whether it is to play a role in their lives. We have tried from the beginning to instill in them a fascination for beauty, and an openness to other ideas and living worlds which are integral to every artwork.
Do you change the placement of hanging works in your house often?
Yes. Especially when new works arrive, the hanging has to be altered. Often it is difficult to find an appropriate place for a new work. That can mean that rooms have to be hung entirely anew.
Do you and your husband always agree when you buy art?
For the most part. Sometimes we have discussions. My husband, Eric, is a lawyer and is therefore always right. I insist on my expertise – with art I can do it, because I am a professional.
One sees and notices immediately, that your collection is a very special one. It radiates personality.
One notices in a collection assembled according to the investment aspect of the works. That is not the case with our collection, we have always bought what we liked.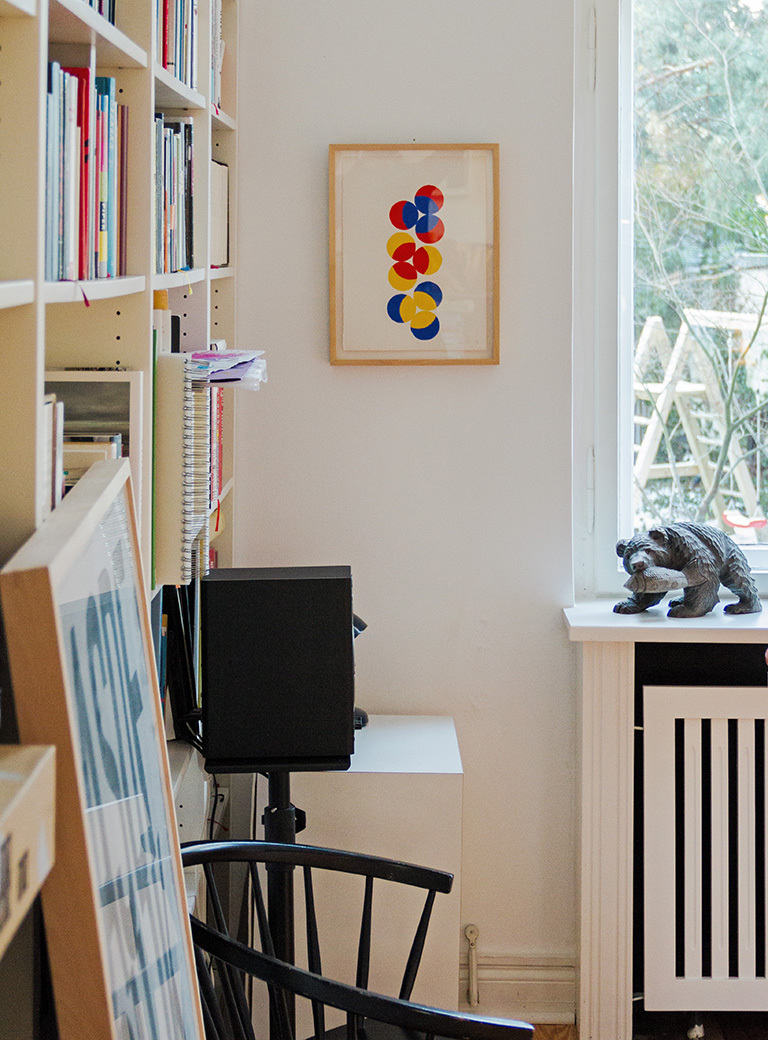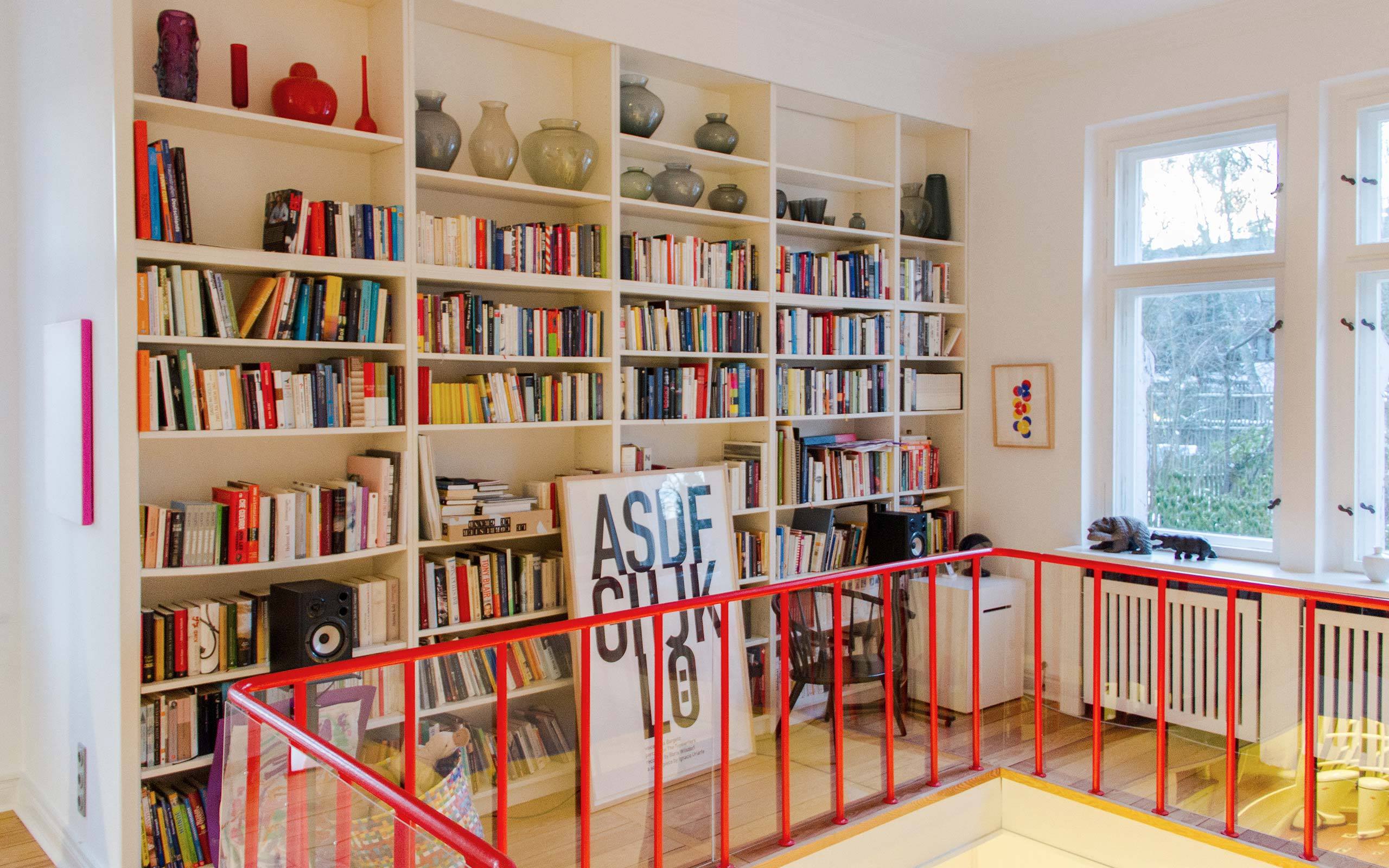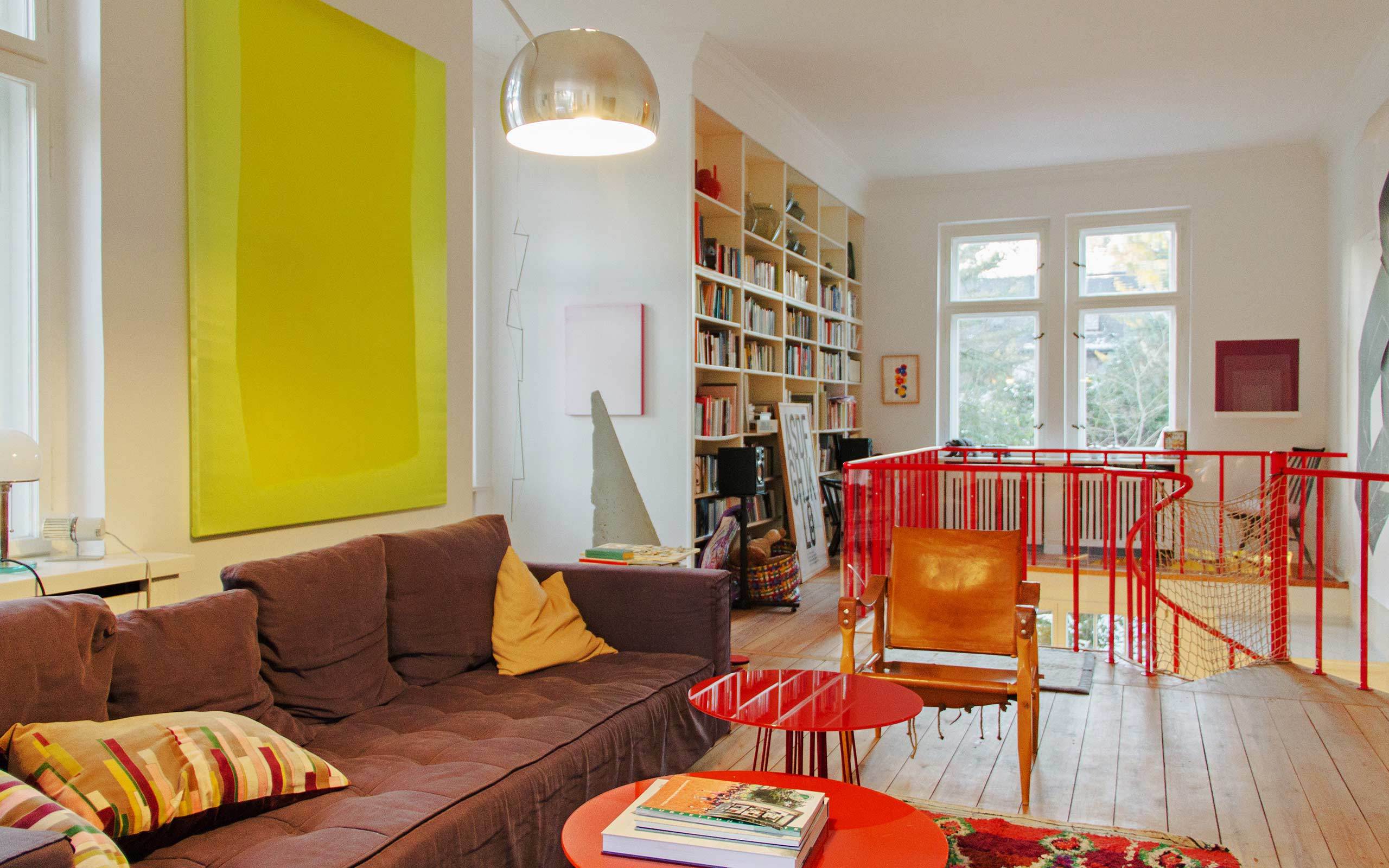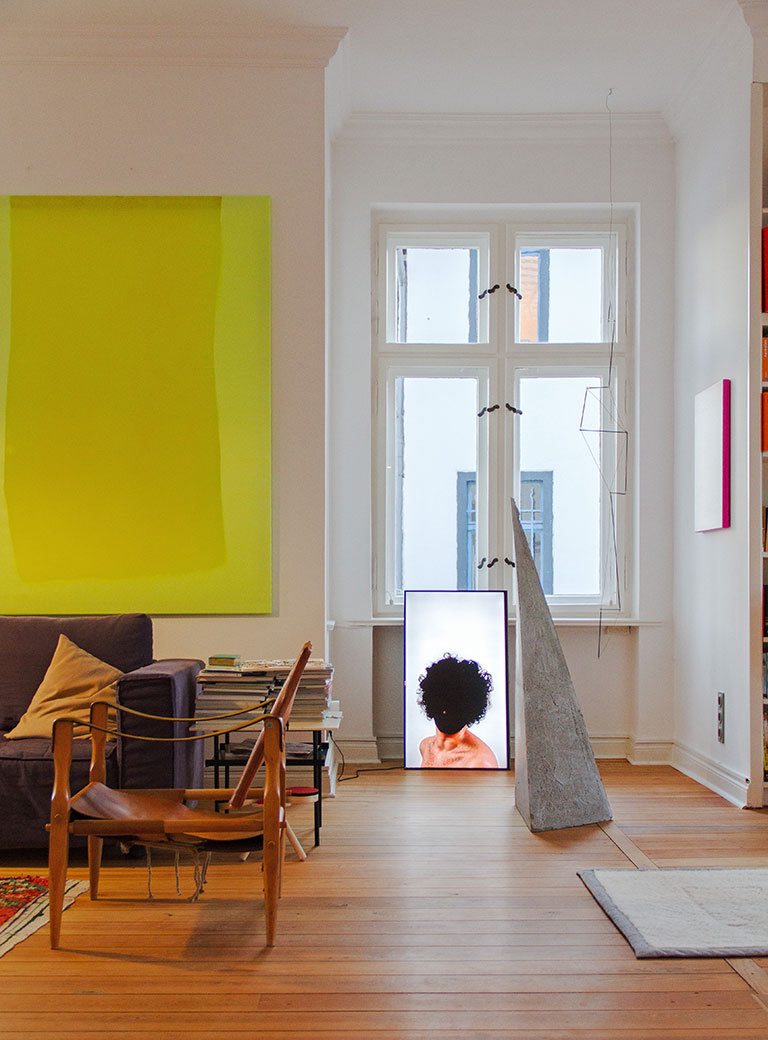 The Romba Collection of Contemporary Art Foundation, better known as ROCCA Foundation, has existed since 2011. At the same time, your private house doubles as an exhibition space and is therefore accessible to the public; is the intrusion into your private sphere disturbing?
At one point, our collection reached a certain size, which meant an increasingly growing logistical effort. Therefore, we had to decide whether we wanted to be serious collectors or continue to treat collecting as a hobby. We decided to set up a foundation. The foundation's statute stipulates that we have to make our collection accessible to the public, either by lending works to museums or making our own house accessible. In my opinion art should be made available for as many people as possible to see. We are very glad, if we can share with others our joy of and living with art.
As an art historian you have professionally to deal a lot with art. Does this influence the way you build your collection?
One aspect of our collection is "arthistorical models developed further," like for example a small work on paper by Leon Polk Smith, which serves as an arthistorical model for Gerold Miller's work. In his work, José Davila interpreted the Studies for Hommage to the Square by Josef Albers anew. These dialogs of arthistorical mentors with contemporary artists is very fascinating.
Are there other main categories in the collection?
When we established our foundation, we consolidated our collection in four further main categories: Photorealist Painting, Architecture in art, Contemporary Op-Art as well as the Search for Identity in Photography.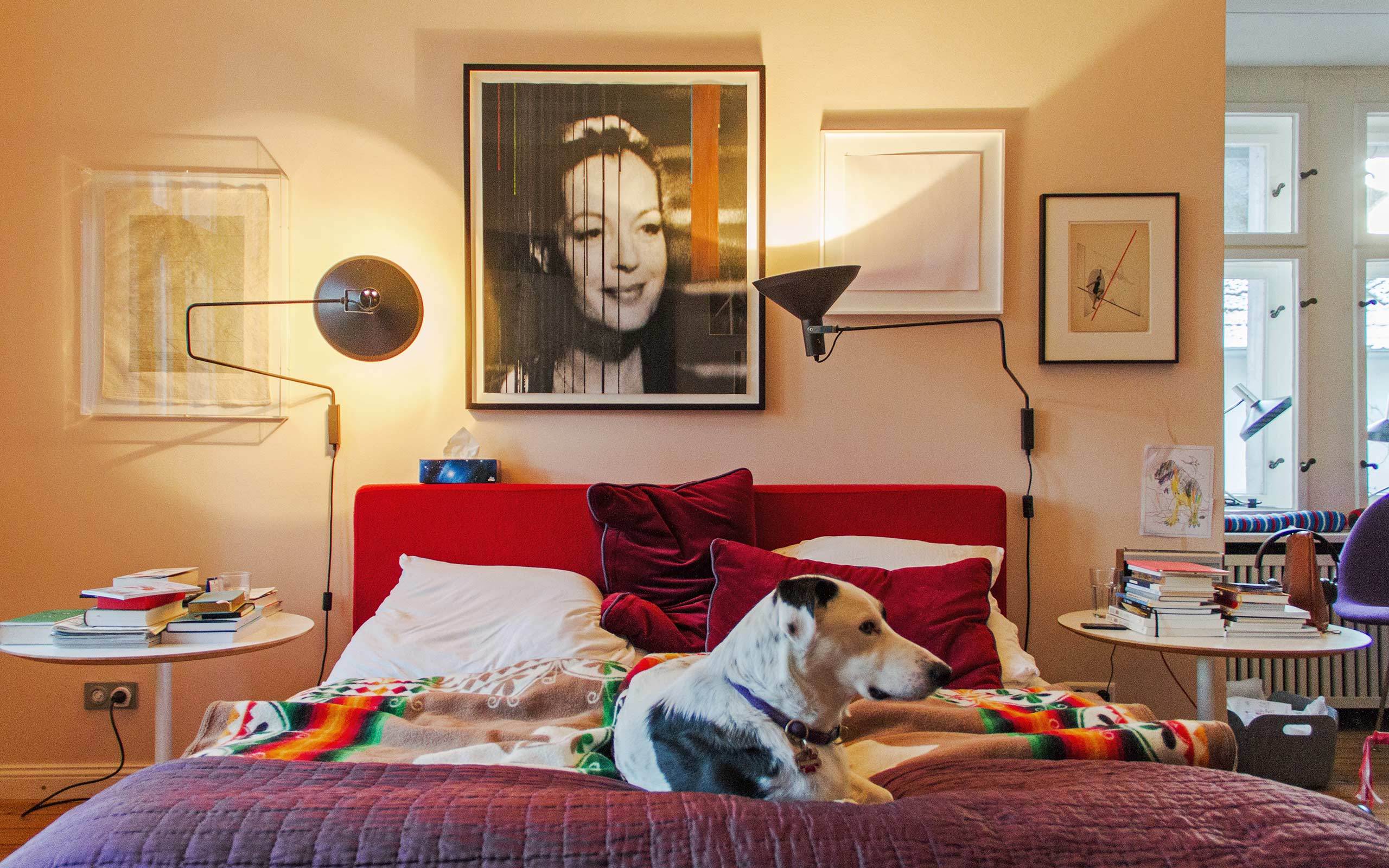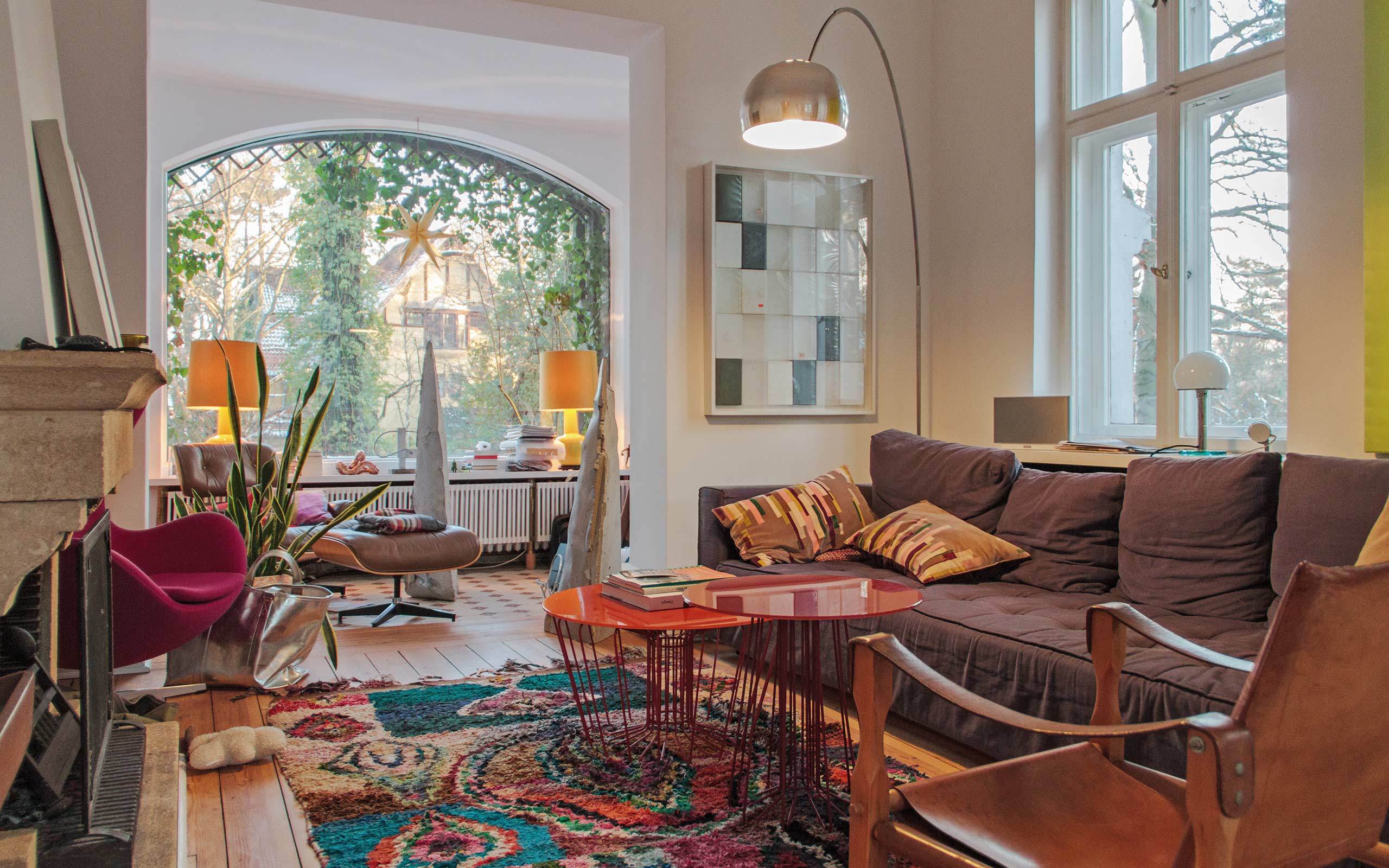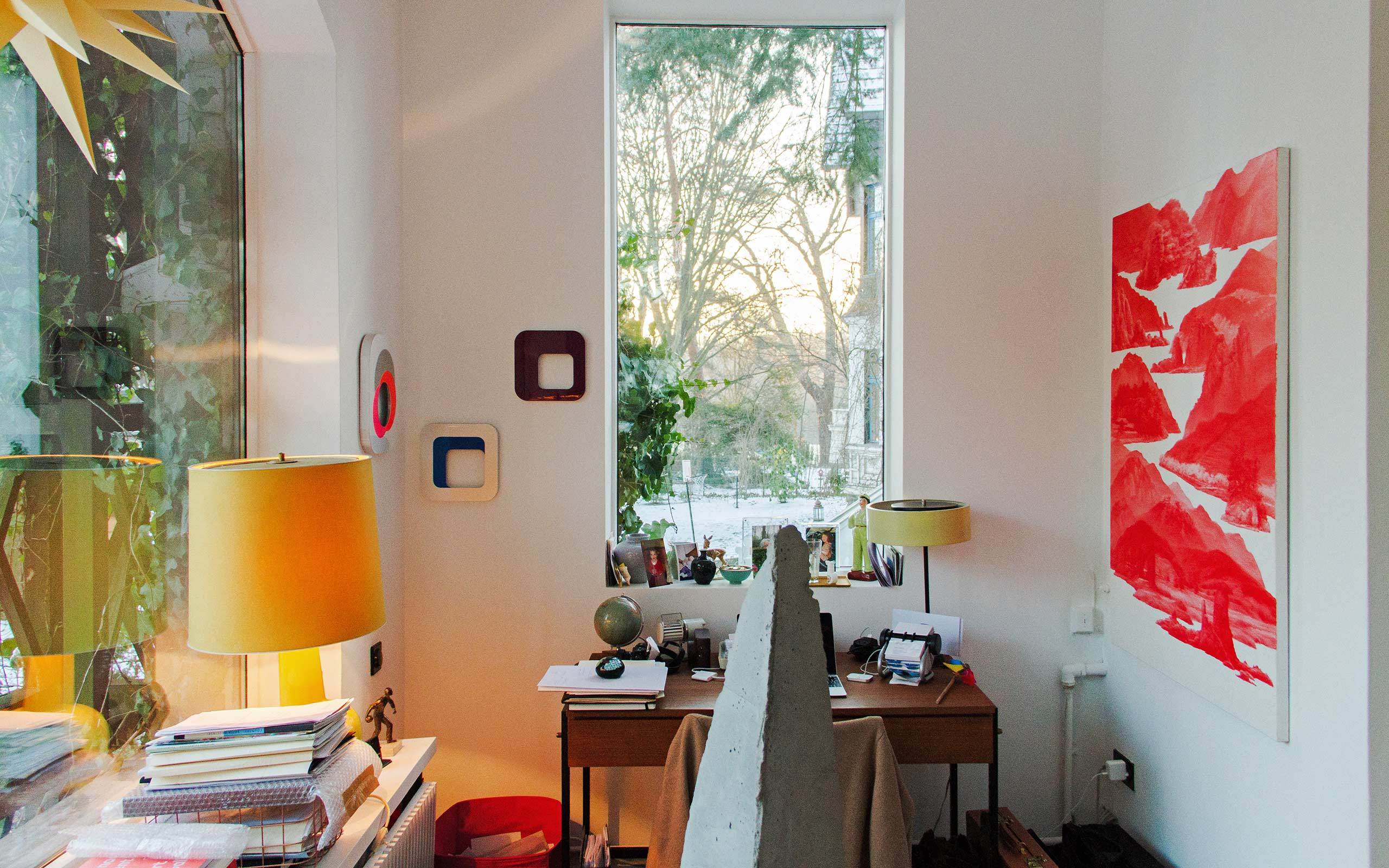 Is it important to you, to have personal contact with the artists whose work you collect?
In the foreground for me stands the artwork. Of course, we are always open to meet the artists and do like to invite them to see their works in our house. However, there are some artists whose work is represented in our collection and who I have never met personally.
Is there something like a fixed budget, which you apply in purchasing art?
Not really. Every time my husband and I have planned not to buy art when we visit a gallery, however, it doesn't work. We have often bought art although we did not at the time have the money for it; we always work it out somehow.
With collecting, there is also renunciation and suffering, isn't there?
Certainly, suffering is part of it. In the end, one cannot buy every artwork that one likes. It has also happened to us, that a work has been snatched away from us so to speak. In time one understands that the right artworks will come back again. One becomes more poised. It can be upsetting to realize that "the train has left the station" before one could purchase. Sometimes prices can increase extremely fast. This happened to me with Wolfgang Tillmans, whose work I bought after my studies, when I had discovered his photographs at the beginning of his career; one of the first works in the collection was by Tillmans. Regrettably, I didn't buy more at the time, today, his prices are prohibitive for me, although you can find very nice limited editions at moderate prices.
Would you sell one of your works in order to buy a new work, which you have had contemplated purchasing?
No. We have never sold a work from our collection and we don't plan to. If we notice that the enthusiasm for a work decreases, we take it down and put it in storage. This way one can keep some distance from the work and may later rediscover it anew.
Do you have advice for aspiring collectors?
Trust your own judgment intuitively. Just do it. Buy what you like. Collect with your eyes, not with your ears!
Which artists do you watch right now?
On our wish list are many works largely by artists whose work is already in our collection. Other artists we watch and contemplate on whether their approach fits into our collection.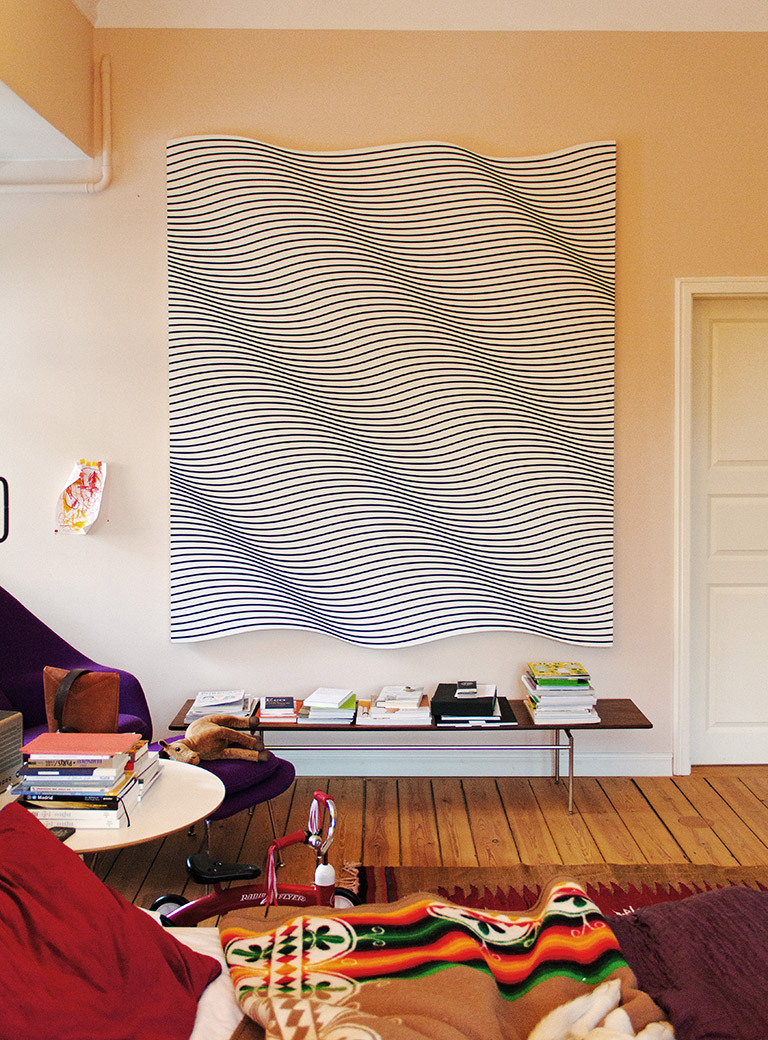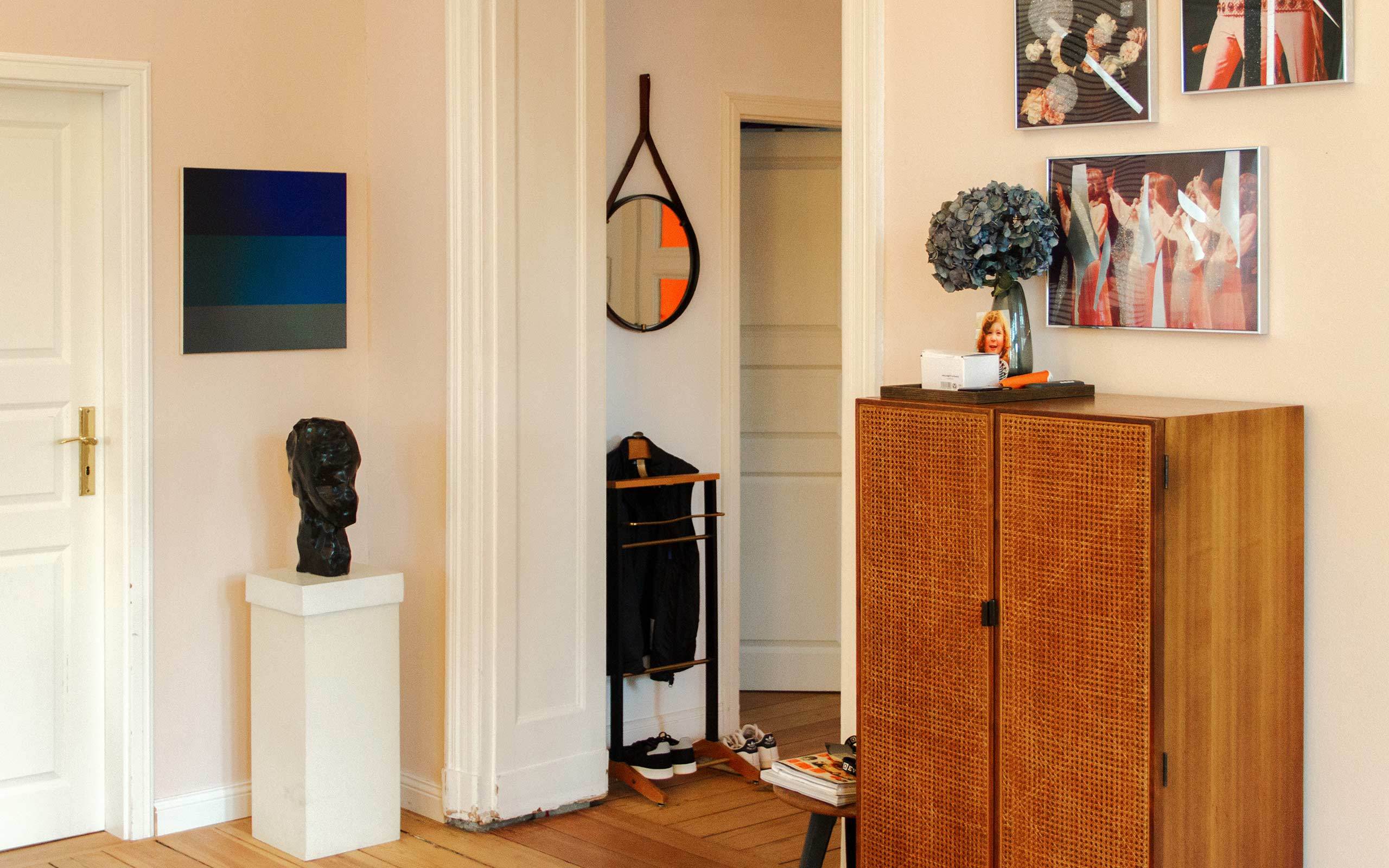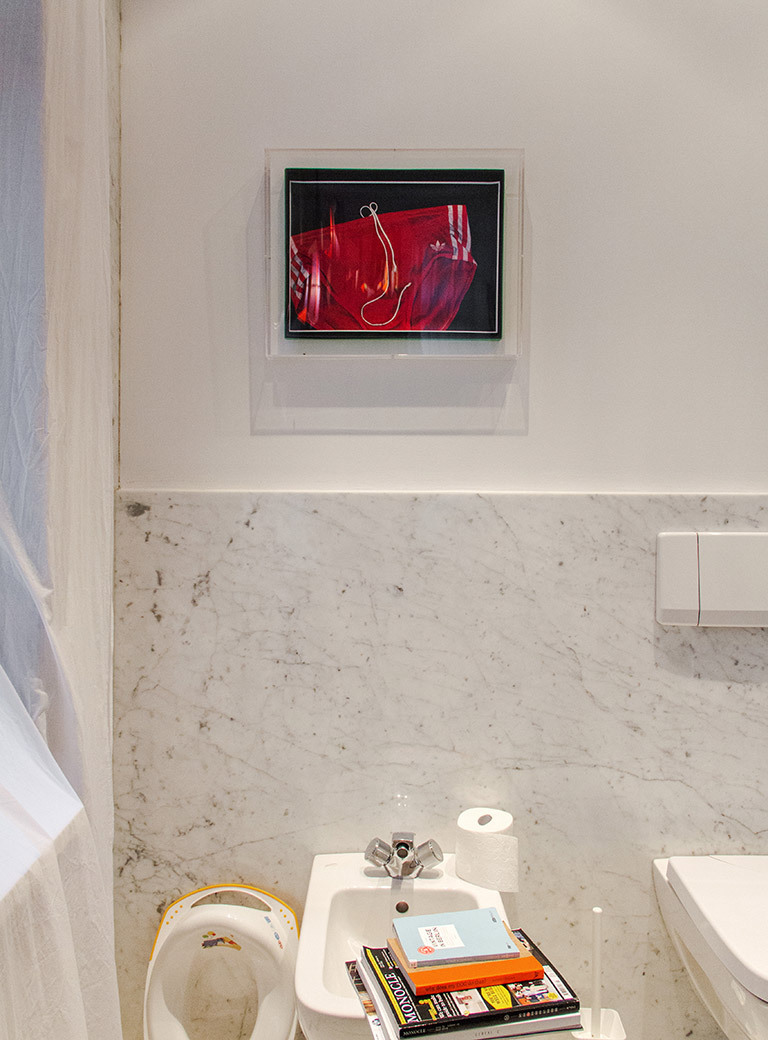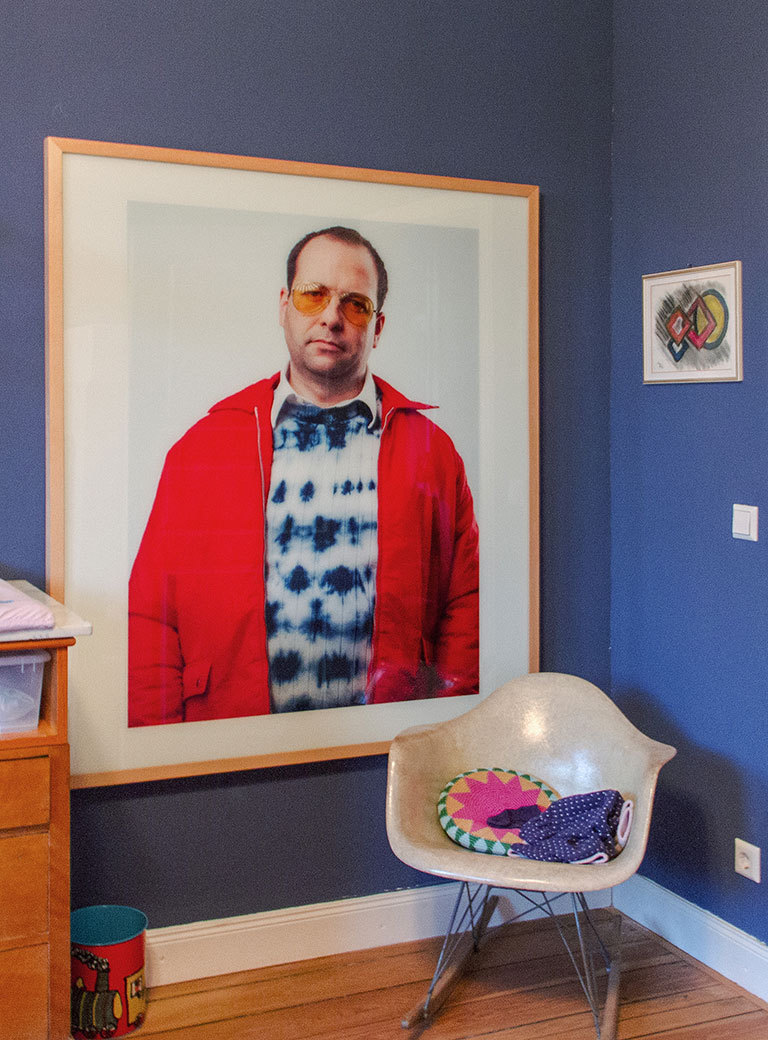 Interview: Michael Wuerges
Photos: Florian Langhammer