It has been twenty-five years since Otto Wiesenthal resigned from a managerial position to devote his time to the transformation of a house in Vienna's seventh district built during the period of intensive industrial expansion at the end of the nineteenth century into the Hotel Altstadt Vienna, a key role in this decision, was the intention of installing his personal art collection. We met with Wiesenthal and his daughter Saskia, the hotel's marketing and art manager and an art collector in her own right, in one of the suites of the "Altstadt" filled with design and art for a conversation about life with beautiful things and of that which is special about Vienna.
Here we are in a hotel filled with beautiful things. An art collection is the ultimate expression of the appreciation for beautiful things, what was your entrance into the world of art, Mr. Wiesenthal?
OW: I bought my first painting as a nineteen-year old student in 1970: a Ringel for 1.000 Schillings. At the time, that was half of the money that I had to live on per month. Six weeks later, the owner of the gallery from where I bought it asked me to make a straight exchange for a graphic work by Fuchs that would have cost three times as much as I had paid for the Ringel. But I refused the exchange, even though I was in great financial hardship at the time. (laughs)
Did your parents also own an art collection? Or did you start collecting of your own volition?
OW: My parents had pictures but they were all about 20 by 30 centimeter (7.9 x 11.8 inch). I think in the salon we had seventy of these small pictures. In contrast, when you walk through the hotel you will notice that all my pictures have actually a very large format. In that regard I embarked on a new beginning. The only picture in the hotel that I inherited is a work by Emil Strecker, a Danube and Wachau painter from the turn of the century.
But art was a topic in your family.
OW: Yes, art and music were important topics. My grandmother was a piano teacher and in Franz Wiesenthal, I have a relative who was a famous painter. There are some Wiesenthals in the collection of the Vienna Museum as it were.
How does the acquisition of an artwork proceed? What do you look for when you buy an artwork?
OW: Fortunately I have a lot of time, because I have always supported the delegation of work. Therefore I am able to attend many exhibitions, vernissages, and auctions in order to inform myself about what the art market has to offer. However, since I have many good paintings in storage, I am usually disinclined to pick up anything new, and furthermore, prices for the work of young artists have reached exorbitant heights in the last couple of years, therefore I'm more inclined to buy art of the early twentieth century. The relationship between the price and value of a painting is important to me, but more important is that I like it; I don't buy names, but works that I like.
I am sure you have rules and focal points in your approach to collecting. How do you decide whether to buy a picture or not? Is it a gut feeling? Or is there a good deal of consideration taken before you decide?
OW: I am sure there are people who collect in a more systematical and more organized way than I do. My decision actually depends on whether I like something or not. It's a total gut feeling. My focal point is Austrian art of the second half of the twentieth century. Occasionally I veer away from that, for example, I also have some works by international photographers, a Warhol and some other things that came my way. Another rule is, that I try to buy only one work from each artist.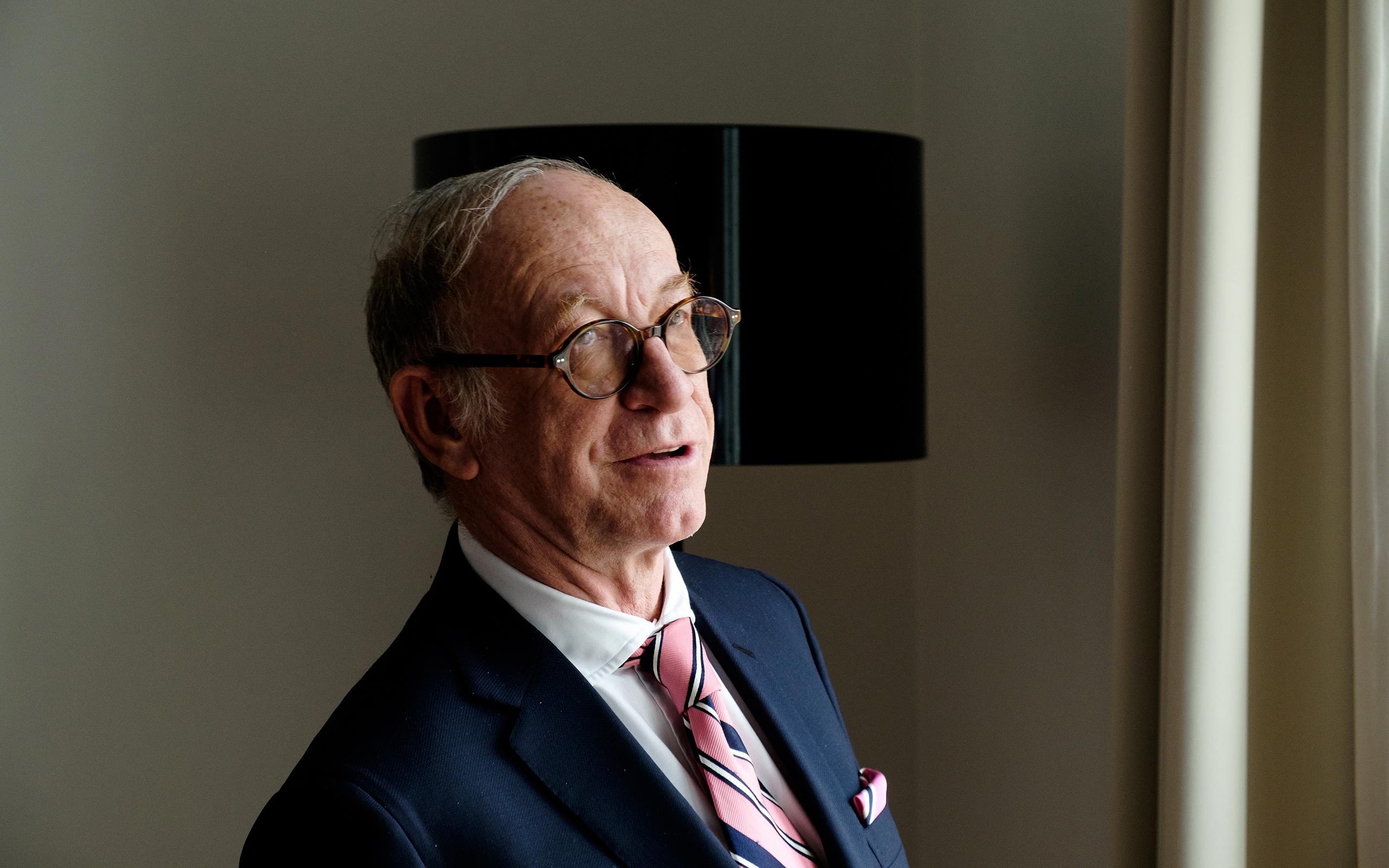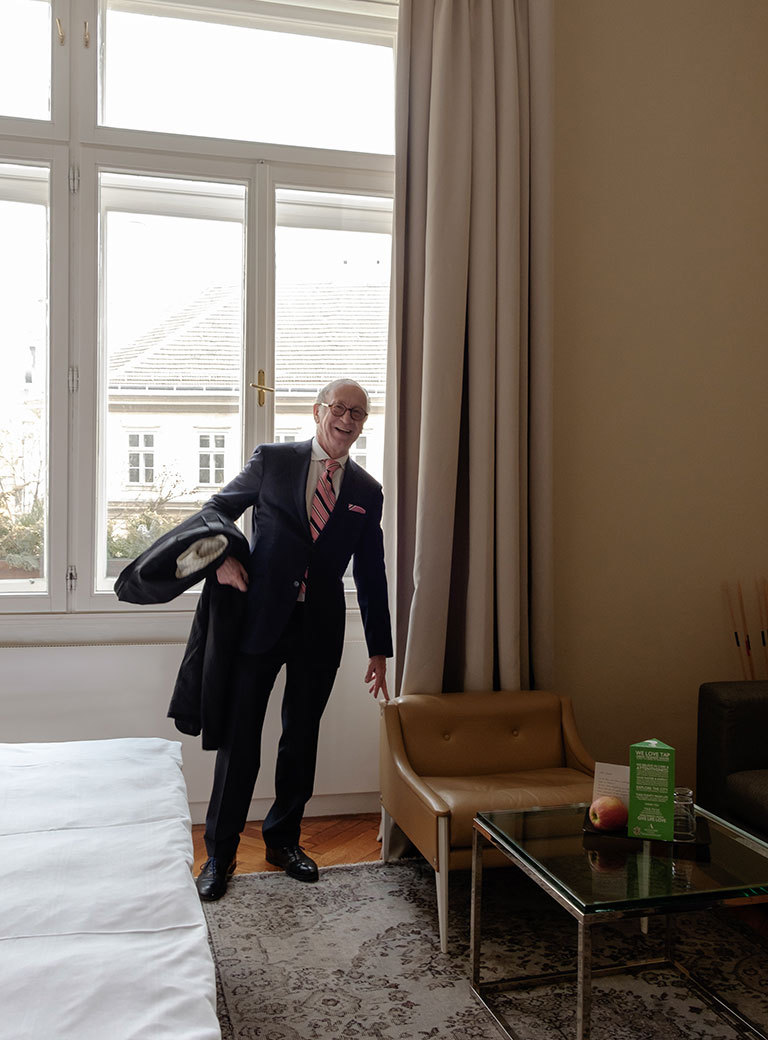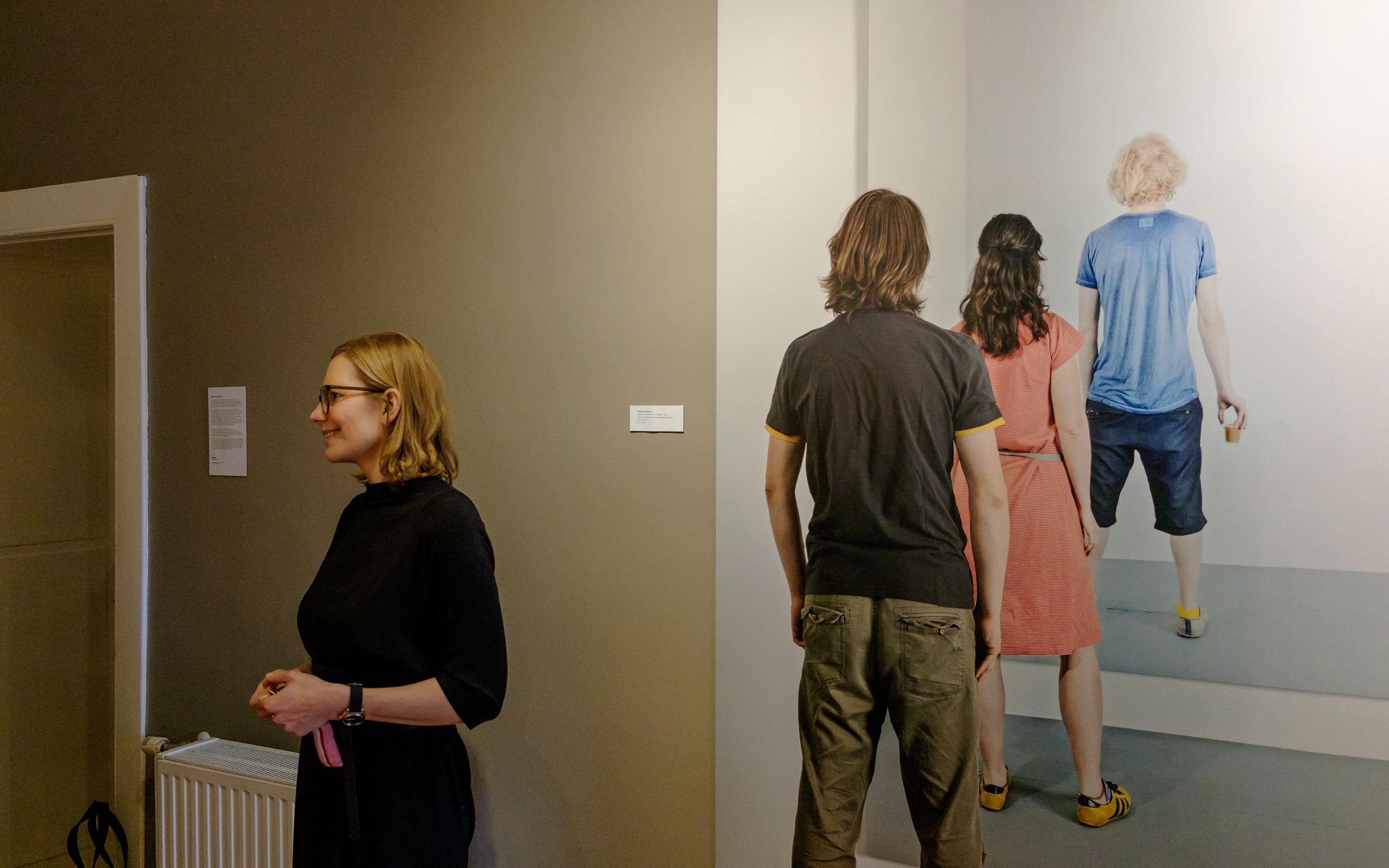 Saskia, you have followed in the footsteps of your father and begun to build an art collection of your own. What is your approach to collecting?
SW: I only collect privately, for myself. Most of the time I know the artists or I would like to get to know them, because I like their work. Empathy is almost always the reason that I want to invest in something. I would not like to buy something from someone who is unappealing to me. Besides my own collection, I certainly try to buy new art for the hotel and to organize exhibitions with young artists in our gallery in the basement.
In the 1970s it was still easy for your father to provoke with his Ringel. Does the younger generation of artists also have the ability to provoke?
SW: There are still points of attack in art. A good example is the renovation of our entrance area. I Together with Sydney Ogidan (Helmuts Art Club) I invited the artist Alex Ruthner to create the panels. He has painted pleasant meadows but in each of his paintings there is also something disturbing: cigarette butts, dead canaries and so on. Many guests and also some of my colleagues have asked me what I had been thinking of, the paintings seemed so negative and sordid, not something you would want in the entrance area of a hotel! And how could it be that in one painting, the word "fuck" appears? Even the cleaning lady came to me to complain that there are dead canaries. (laughs)
Your collection is focused on Austrian artists of your generation. Who are your favorites?
SW: Constantin Luser and Stefanie Moshammer do great work. I also like Iris Kohlweiss, Lucas Zallmann, and Anita Schmid and from Clemens Ascher I especially appreciate the pastel beach scenes. Merlin Kratky is someone for Erwin Wurm fans. They are all artists who I know personally and who I am sympathetic towards. Many are my friends.
Especially the offer of young positions seems to have become greater than ever before. Mr. Wiesenthal, how do you see this development with your experience as a collector?
OW: It is important to counsel young people in the market. How many people can afford to buy a painting for 5 000 Euro? For young artists it would be sensible to start with small works for reasonable prices. With my acquisitions I invest into the capital assets of the hotel, but not everybody can easily buy a picture for 25 000 Euro. I find it therefore inadvisable, to start with these absurd prices.
Saskia, do you have any advice for young people who like you have just started to collect? How does one begin collecting art?
SW: I like the ARTmART at Künstlerhaus. I bought a few works of art there in addition to the Christmas presents for our hotel staff. All pictures have a fixed price of 80 Euro, but are by artists whose work usually sells for very different prices. Collages, graphic works, photographs, and drawings are generally beautiful possibilities with which to start. Another interesting possibility is Natalia Weiss's project Katze in der Mappe [Cat in the Folio] where one gets four surprise pictures for 200 Euro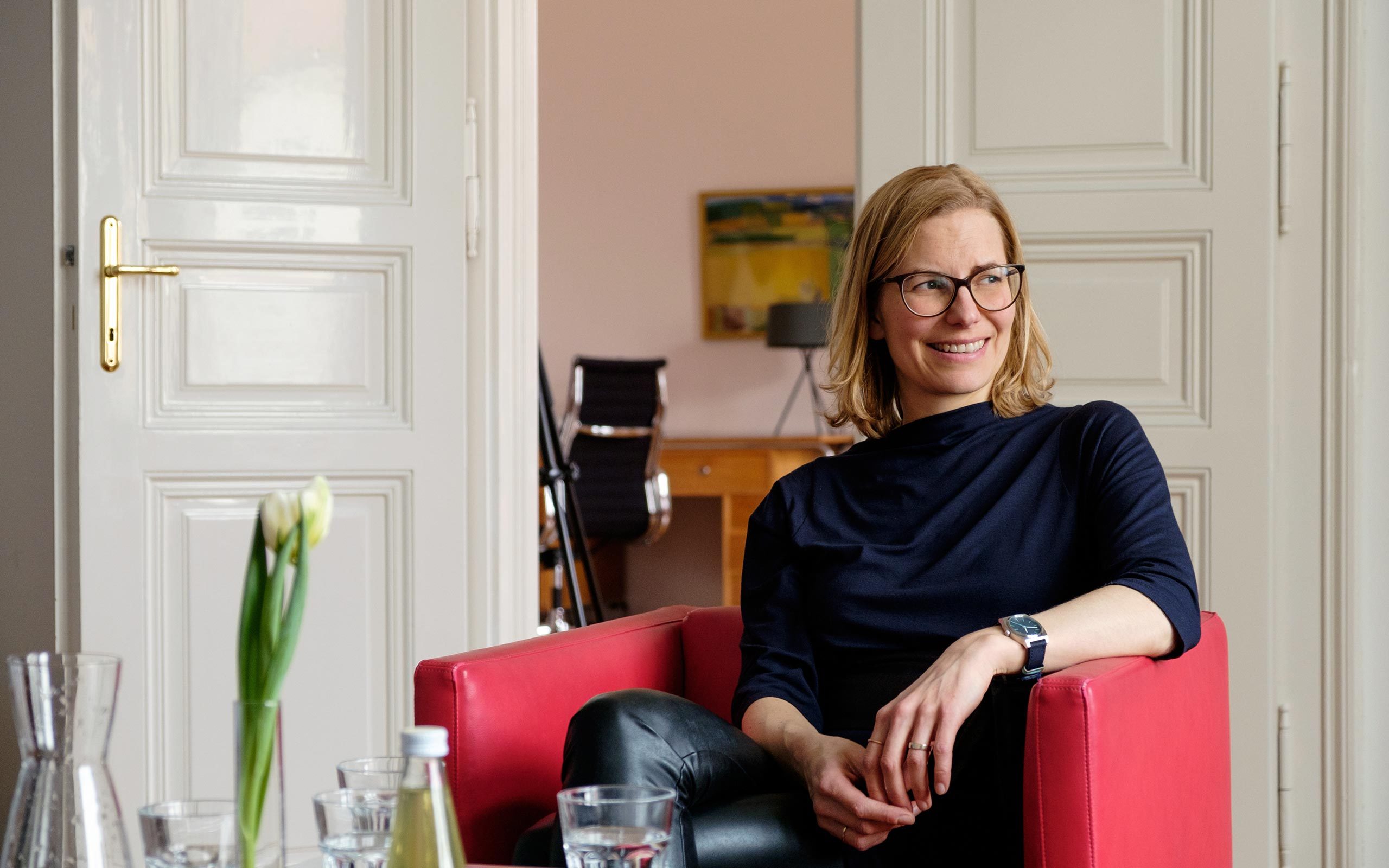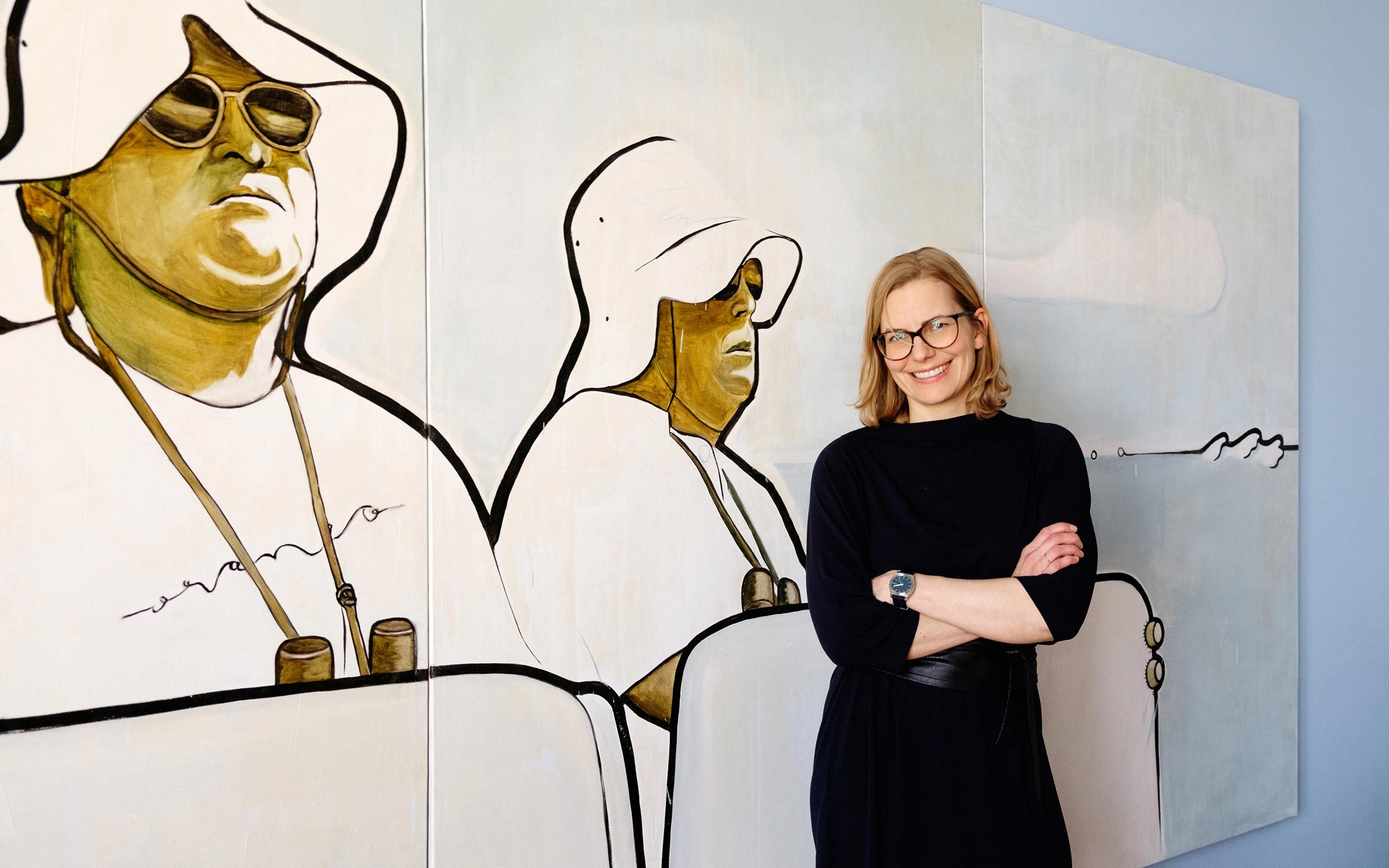 Let's come to the building that houses the major part of your collection. How did you get the idea to open a hotel? Was the reason simply to find a place for your collection?
OW: I had worked in the computer industry for ten years and simply wanted to do something new. First my idea was to open a gallery; the idea of the hotel happened rather by chance, but yes, the art certainly played a major role.
By installing art in the house, along with the furnishings and especially in the guest rooms, you give the hotel a very private quality.
OW: It has always been our intention to reach people and to provide life quality for staff and guests. When one reads reports or evaluations about the house almost always two things are mentioned: the staff and the art. Our guests appreciate this special mixture.
What are the differences in the process of setting up a private home as opposed to a hotel room?
SW: With a hotel room you can experiment more. For example I would not make my own bedroom as dark as the rooms which Matteo Thun created for us. I like it more austere. The great thing regarding hotel rooms however is that one can feel different each time, that one can be immersed in a new world.
How do you approach the creation of the different worlds? You often collaborate with famous architects, what specifications do you stipulate?
OW: Matteo I gave the theme "art spaces – art dreams". He took the "Mutzenbacherin" as an inspiration and presented it so perfectly that I was immediately convinced. We give a lot of freedom. The people who design rooms for us actually don't need these commissions, they do it only because they love to realize an idea, and because of the fact that they have designed rooms for us, is an excellent reference.
And how about the art? Can the architect choose the pictures from your collection that are to be hung in the room he created?
OW: That is my task. Up until now, all who worked for us were content with my selection. Here and there I like to leave the choice to my daughter, in order to offer the next generation a playground. She brings in many young artists. It is obvious that the younger generation understands the times better.
Isn't it risky to furnish hotel rooms with such precious objects?
OW: In hotel rooms art usually covers about five percent of the reconstruction costs. In our case however, there are rooms where the art costs twice as much as the rest. So far we have had a good experience with this concept. Only very little has disappeared. One advantage is the large format size. They can't be so easily carried away. (laughs) The high quality design and the art create an atmosphere that the guests appreciate, no one takes unfair advantage.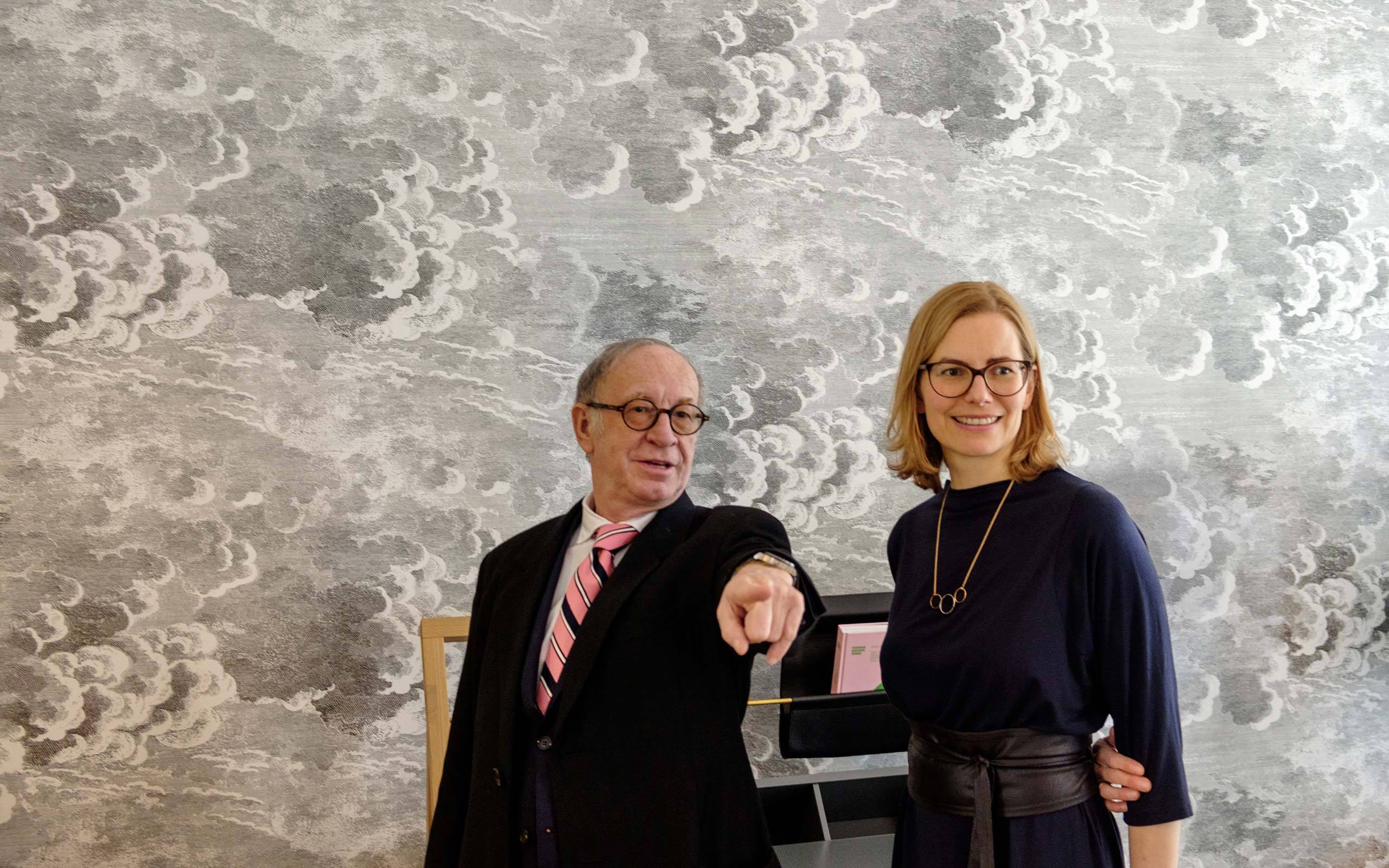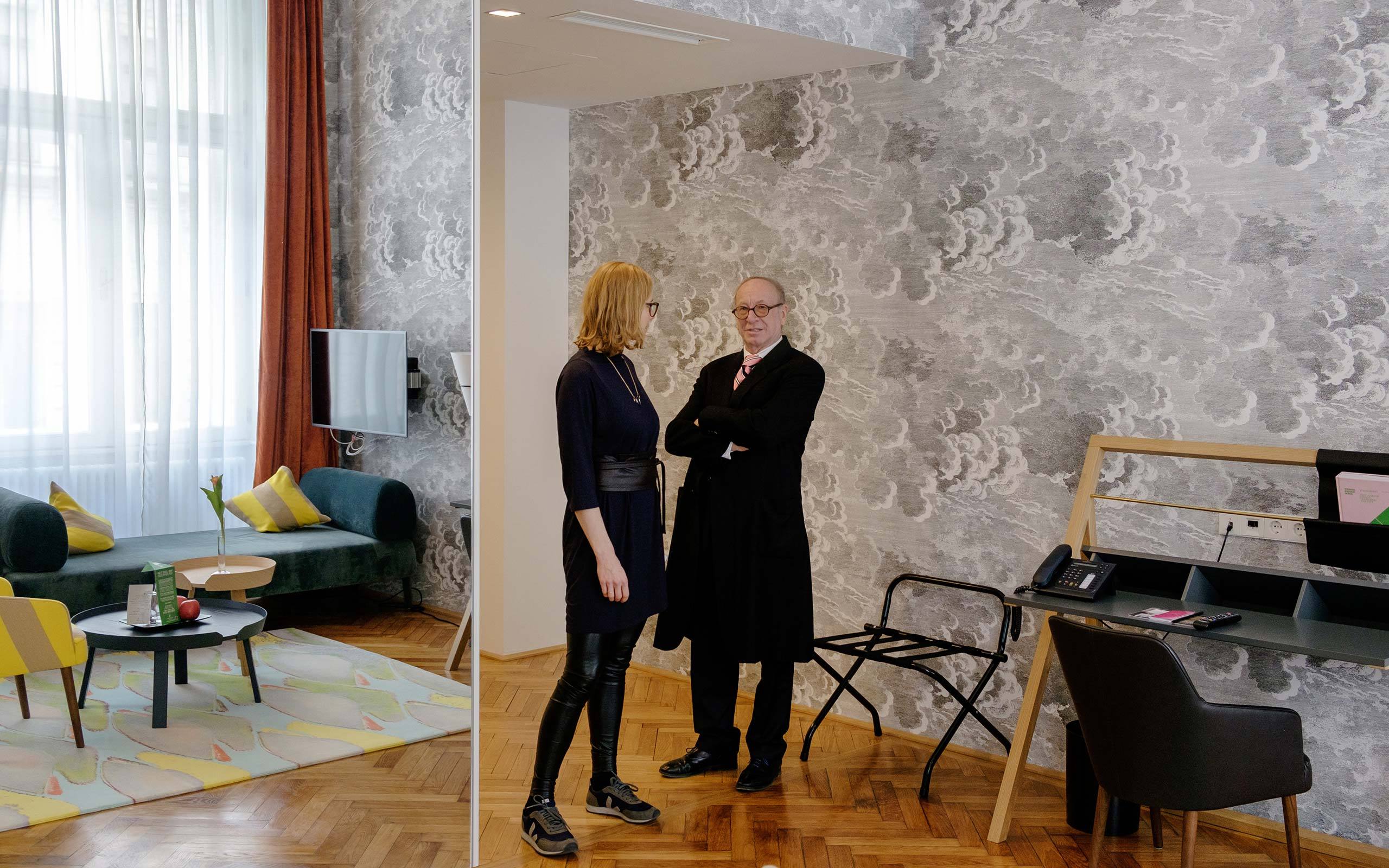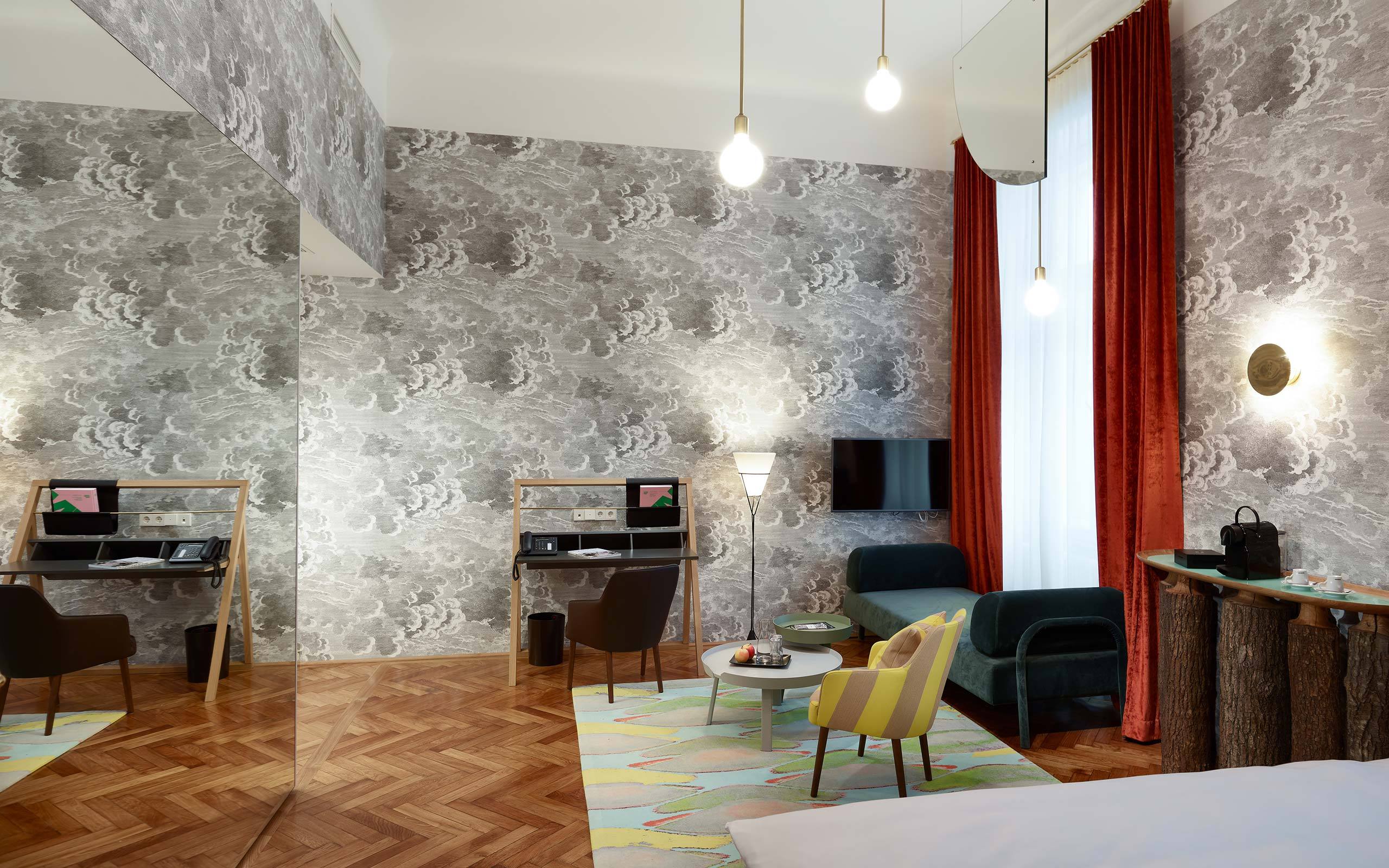 It appears as though many things here are constantly changing. Do you refurbish the rooms regularly?
OW: We really do a lot, all the time. One of the qualities of the house is the changing art on the walls and that the rooms are always up to date. The average age of a room is five years. Everything I hang in the hotel I would also hang in my own house and I constantly rotate the pictures between rooms.
You seem to attach a lot of importance on constant renewal. With your art collection you create lasting value. How does that go together?
OW: Art is the great constant in my life. Apart from that I can live with very few things and give up things very easily. It used to be my guiding principle to be able to store everything one owns in a Citroën 2CV. I constantly look for new apartments and for new creative possibilities. Five years is the maximum amount of time I can stay in one place. The hotel, however, is a good place for the constancy of the art collection.
I wouldn't be surprised if the constancy of the art collection is reflected in the loyalty of your regular guests/patrons.
SW: There is a funny anecdote about screenwriter Uli Brée, who has had a replica of one of our Matteo Thun rooms created at his home in the Tyrol. He has said that he wanted to feel as comfortable in his own house as he feels in the "Altstadt Vienna". When he sits in our salon, he sometimes asks himself: what are all these people doing in my living room?
The atmosphere in the "Altstadt Vienna" is an expression of the Viennese way of life. What distinguishes Vienna for you? What are the lasting values that establish Vienna's charm and have been noticeably intensified in recent years?
OW: Vienna has always been a multicultural city. We were fortunate to have been the center of the Hapsburg monarchy. This has established diversity and incredible potential and despite developments in recent years Vienna has managed to preserve this quality of life for its citizens. Vienna is now host to 15 million guests a year and we are still able to keep our city livable.
Your hotel merges seamlessly into its surroundings. Why of all places did you choose the seventh district?
SW: When we opened the seventh district wasn't such a fabulous place. But we were sure that we were in the actual center of the city because real life takes place here. The special feature of this district is that you can go into the streets and experience the neighborhood. There are small cafés and grocery stores. There are good bakeries and restaurants. The seventh is the right district to live in, it has a lot of character. In our hotel one lives among the real Viennese people.
OW: We know all the stores and the owners of the small cafés and restaurants. The Ulrichsplatz in particular has greatly developed in recent years. Also in Neustiftgasse all the stores are active again, as is the case in the Kirchengasse. That is a good foundation from which to work together.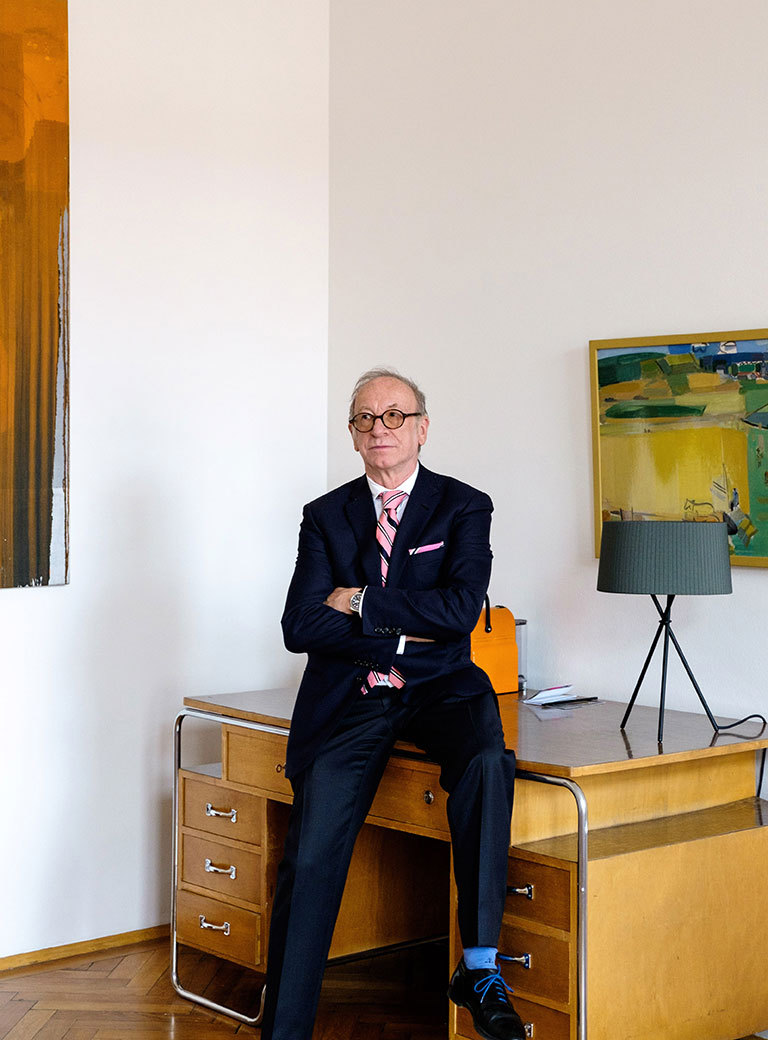 How would you define the Viennese attitude towards life? What makes the city ultimately so special?
OW: Compared to other big cities, Vienna has preserved great calm. I am a fan of stores being open on Sundays. To walk in the early morning through the quiet Burggarten and to be able to order a coffee somewhere, is indicative of an exceptional quality of life.
SW: I think it has also to do with Vienna's size, it is relatively small despite being a city that has grown in recent times. Many grätzel-like villages have developed organically around a market or a plaza, and this enables a connectivity with one's fellow human beings, which is particularly important to the Viennese.
And how do you judge the particularities of the Vienna art scene?
The young art scene is very well connected, many of the artists studied together and continue to develop together. The fact that everyone knows everyone else and are in constant contact makes the Viennese art scene special. I have always liked Berlin also, and have the impression that ideas are realized more rapidly there; one experiments more, and if one fails immediately begins something new. In Vienna everything is a little slower, but also I believe, more lasting.
I expect you must have a number of suggestions regarding restaurants and galleries which can be discovered by guests and perhaps by some locals too!
SW: The Ulrich and the Erich, the food is good and there is always a pleasant clientele. The Miznon is impressive inasmuch as one could be in a completely different city. The Espresso is one of my favorite cafés, it is beautiful, everything is of good quality, and it is atmosphere is pleasant. A bar that I like very much is the If Dogs Run Free. Gallery Nathalie Halgand has a good feeling for the young art scene. I also like the Ankerbrotfabrik. There you really have a great variety of galleries and the building is exciting.
OW: I like to go to the Grand Ferdinand because one can converse well and they have the very classical Viennese cuisine. I like the Schöne Perle in the second district. And Shiki serves really good sushi. Skopik & Lohn is a really good pub. One of my favorite restaurants in the summer is the Eckel in the Sieveringer Straße. As far as galleries are concerned I love to go to Steinek, Hilger, and König. Faber is excellent for photography. I also like to go the Westlicht. The Dorotheum is actually also very good to find out what is happening in the art market. I believe one achieves the most appropriate prices at auctions. Austrian artists are best auctioned abroad. Hundertwasser for example is much cheaper in Munich.
But you should actually ask our staff these questions. They are the real Vienna experts and give advice every day.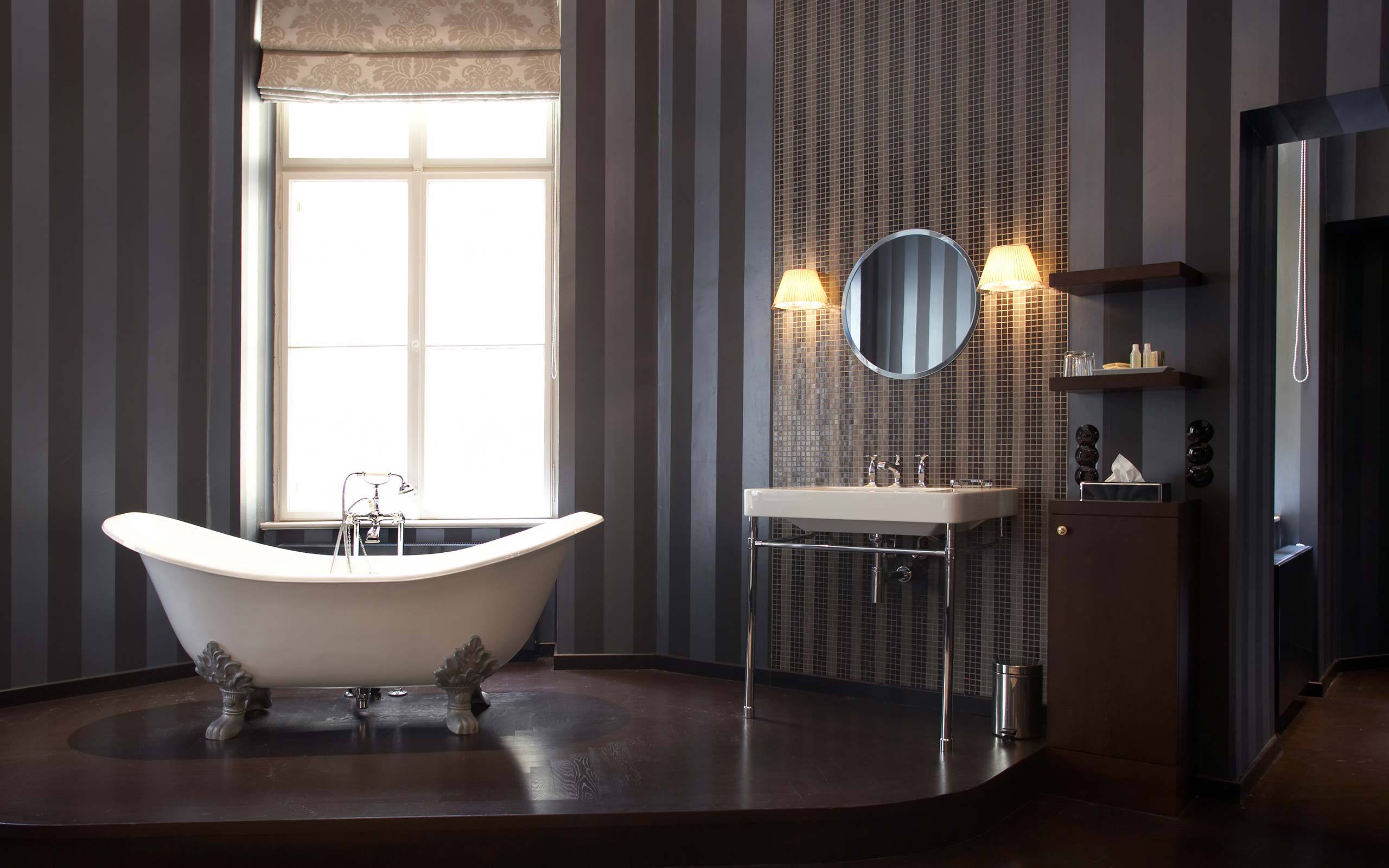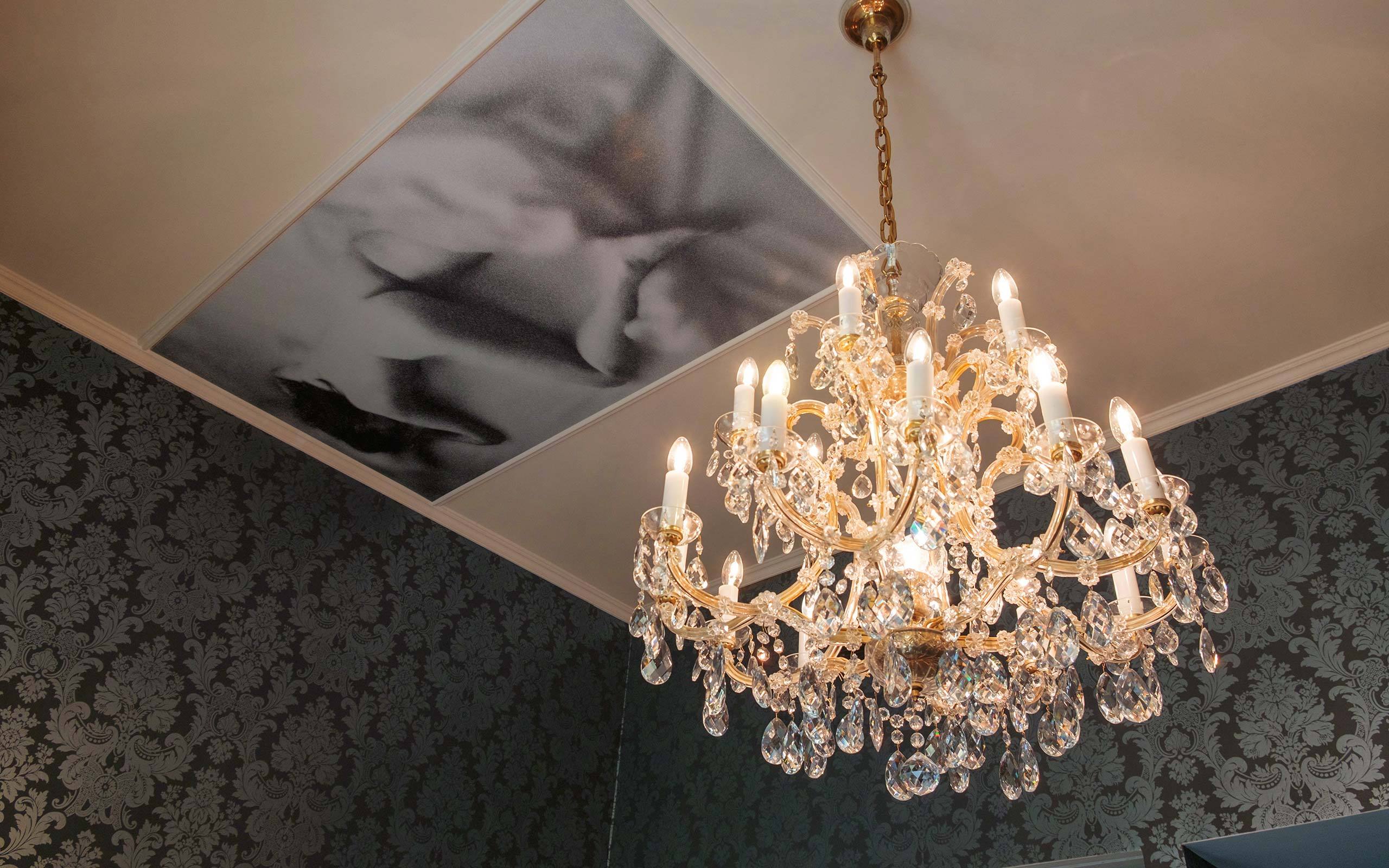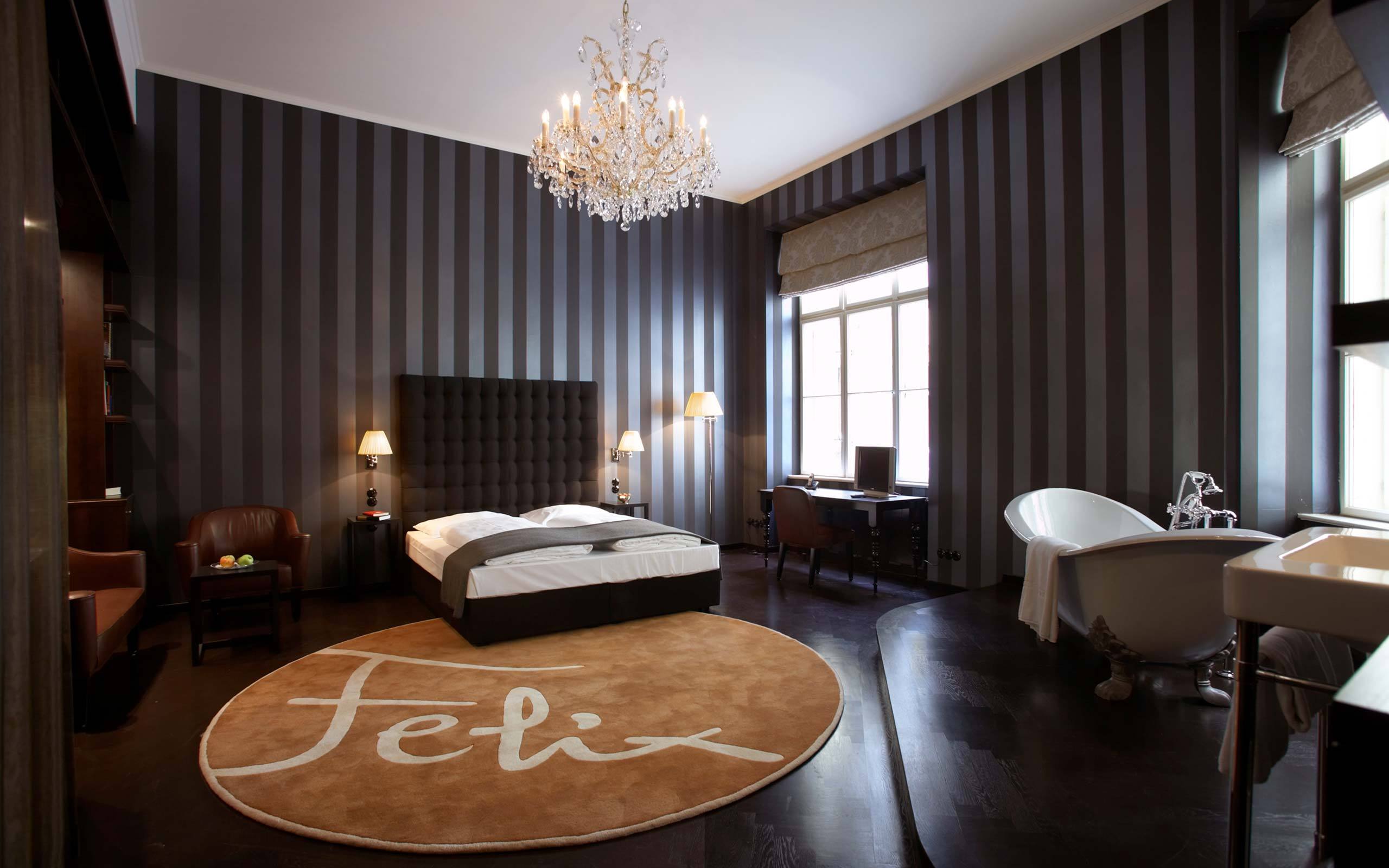 Interview: Gabriel Roland
Photos: Maximilian Pramatarov, if not otherwise credited