As a writer and an independent curator, Rosa Lleó plays an active role in the Spanish and Catalan art scenes. When Rosa and her husband Gabriel met in London, they did bond over music, but soon also discovered a shared interest in art. Their Barcelona apartment, near Sagrada Família, is home to a carefully selected collection of, mainly, limited edition artworks, complemented by other objects and finds from their travels, which either hold a specific story, or which have marked an important event in the couple's lives. We met Rosa and Gabriel to talk about their extraordinary collection, about holding on to "stuff", and on which Spanish artists we should keep an eye.
Rosa, not only are you writing for several art magazines and work as a curator. You are also a co-founder of The Green Parrot, a project space in Barcelona. What was your idea behind this venture?
Well, The Green Parrot is a non-profit organization dedicated to contemporary art practice, which I opened together with curator João Laia from Lisbon. Our idea was to provide room for contemporary art practices in the informal and intimate atmosphere of a domestic space. Our first exhibition The World of Interiors in 2014 played on this idea of domesticity. Before it was on view in galleries, salons, and so on, art existed mainly in domestic spaces. And ultimately, in many cases, art will also end up in a collector's home. It was a bit of an experiment when we started, but it worked and I am very happy about how it developed. You can connect with the people who come by in a totally different way than if you were to meet them in a gallery or museum.
Where does the name The Green Parrot come from?
From the window of our office space we could hear the screeches of the Quaker parrots, a species from Argentina that has adapted very well to the Mediterranean climate and has lived together with other local birds for more than a decade. You can spot the green parrots mostly in the palm trees to which Barcelona partially owes its pseudo-tropical image. They are a colorful element that contrasts highly with the local coloration of the fauna consisting of pigeons, doves, and sparrows. As with the Argentinian parrot, we find the necessity to adapt to certain conditions, in our case, those of economic precarity, and the necessity of alternative ways of doing things, which in turn can be linked to generosity, a close relationship to the artists and the audience and to critical discourse.
Whose work are you currently showing?
Our current show is by Daniel Steegmann Mangrané, an artist from Barcelona, who has lived in Rio de Janeiro for the last ten years. Daniel is very interested in alternative ways of knowledge and the relationship to nature and other living beings. He has spent a lot of time researching how indigenous tribes in South America perceive the way we relate to nature. This collage here is a work Daniel has been doing repeatedly as part of a work series that is called Kiti Ka'aeté. Ka'aeté means "the jungle" and Kiti can be translated as "to cut with a sharp instrument from a man's hand," so: cutting through the jungle. It is how the people in the Amazon express it when someone interferes in their space, basically, and the artist performed this act of cutting through the space in his own way. Even though he is from Barcelona, Daniel's last solo show in the city was many years ago. So we thought we had to do it, and he was very happy about it. If MACBA doesn't want to do a show with him, we will do it! (laughs)
Is it the intention of The Green Parrot to give a stage to Spanish artists who presently live and work abroad?
The art public in Spain tends to focus a lot on art that is created here in Barcelona or in Madrid. The Green Parrot tries to bring an external stimulus to the local scene, but not necessarily from expatriate Spanish artists, also from other countries of origin. For example, we had a fantastic show with Egyptian artist Basim Magdy in the summer of 2015.
How do you keep The Green Parrot afloat as a non-profit venture?
We largely maintain it through the sale of limited editions by the artists with whom we collaborate and we recently received a grant from the Catalonian government. This piece on the wall here is an edition Basim Magdy did for us. It shows a taxidermied Cassowary, a non-flying bird native to the tropical forests of New Guinea and Northeastern Australia and which is known to be an agressive and dangerous bird; it has an almost a prehistoric aspect. As part of his work Magdy makes investigations into memory processes.
Is there a story to this cabinet full of postcards?
That's from a collaboration with Catalan artist Oriol Vilanova. The cabinet was originally used to present publications related to our exhibitions or artist books. Oriol has an amazing collection of magazines and in particular, postcards. We agreed with him to show a selection of his postcards and make the cabinet part of the installation. Oriol developed the idea to not show the postcard motifs at all, but rather to stack them. When you put them horizontally, they are meaningless. We have 80.000 altogether here. It turned into something quite sculptural, so we decided to keep Oriol's installation as a permanent piece at The Green Parrot.
You already mentioned that the Spanish art scene is a bit isolated, with little reach out to the international level.
Yes, Spain's art scene is indeed a bit insular. During the 1990s, Spain invested a lot into creating new institutions and art prizes, which brought great momentum for artistic development throughout Spain, but it also contributed to the fact that the Spanish art scene became a somewhat self-contained, with little incentive for Spanish artists to venture outside the bubble. In the wake of the financial crisis in 2008 many small art centers closed and suddenly artists were forced to venture outside Spain to work toward their success or even to study. For the new generation of artists, who graduate from the academies, it is clear that they are aiming for an international career.
It is interesting you say that, because as an outsider to Spain one gets the impression that there are few Spanish artists known internationally.
That's regrettably true. Even we in Spain sometimes get the impression that we have no Spanish artists who live and work abroad. But it is definitely a false impression. Amsterdam, Brussels, London, Berlin, and Paris are all cultural centers in which Spanish artists such as Alicia Framis, Regina de Miguel, Oriol Vilanova, Adrian Melis, the list is very long! ... play an important role. Having said that I feel Spanish artists will gain more exposure internationally in the near future. There is so much enormous talent in this new generation of artists. It's starting, and I hope we will get our moment of attention soon.
What's next for The Green Parrot? Unfortunately we have to move out of the building in a few months because it has been sold to a developer who intends to transform it into accommodations for tourists. But we are planning a collaboration with the Fundació Antoni Tàpies for a residency project. Our projects will become more flexible and nomadic. From now on our projects will not be only exhibitions, they will take the form of events, parties, or publications, and they will be happening around the world. For example, we are preparing a series of events with the Brazilian collective Opavivará that will happen next July around the public space of the beach.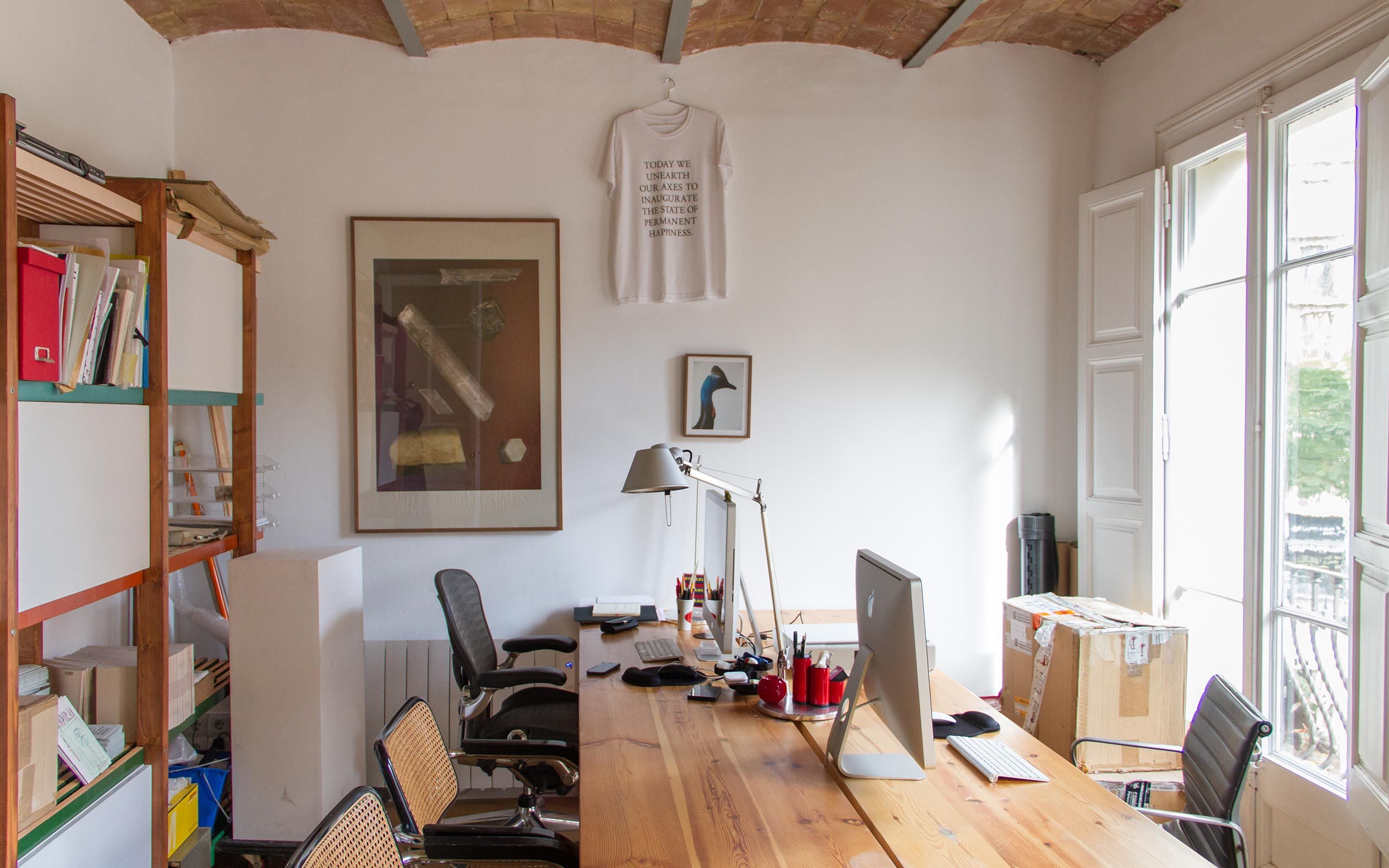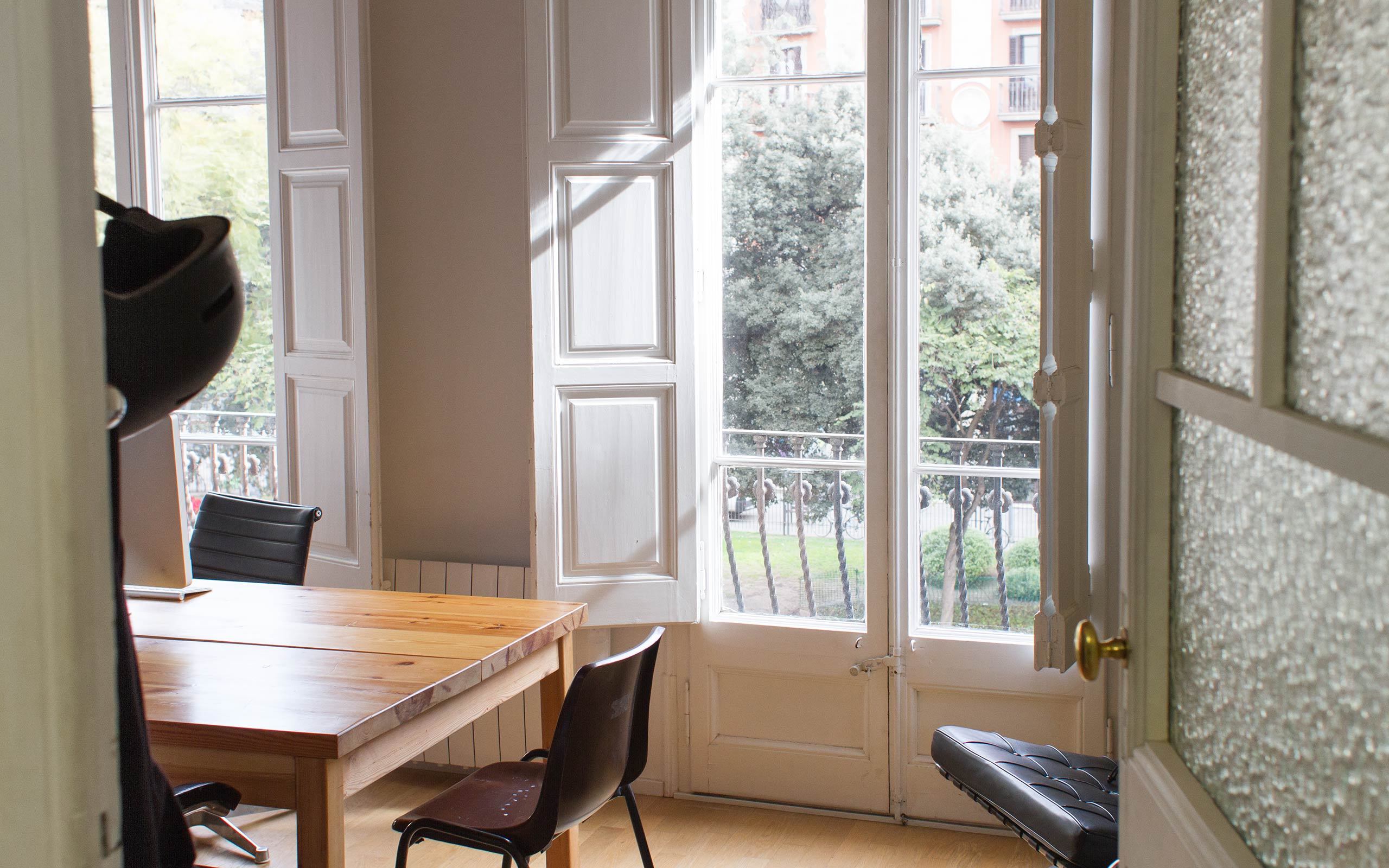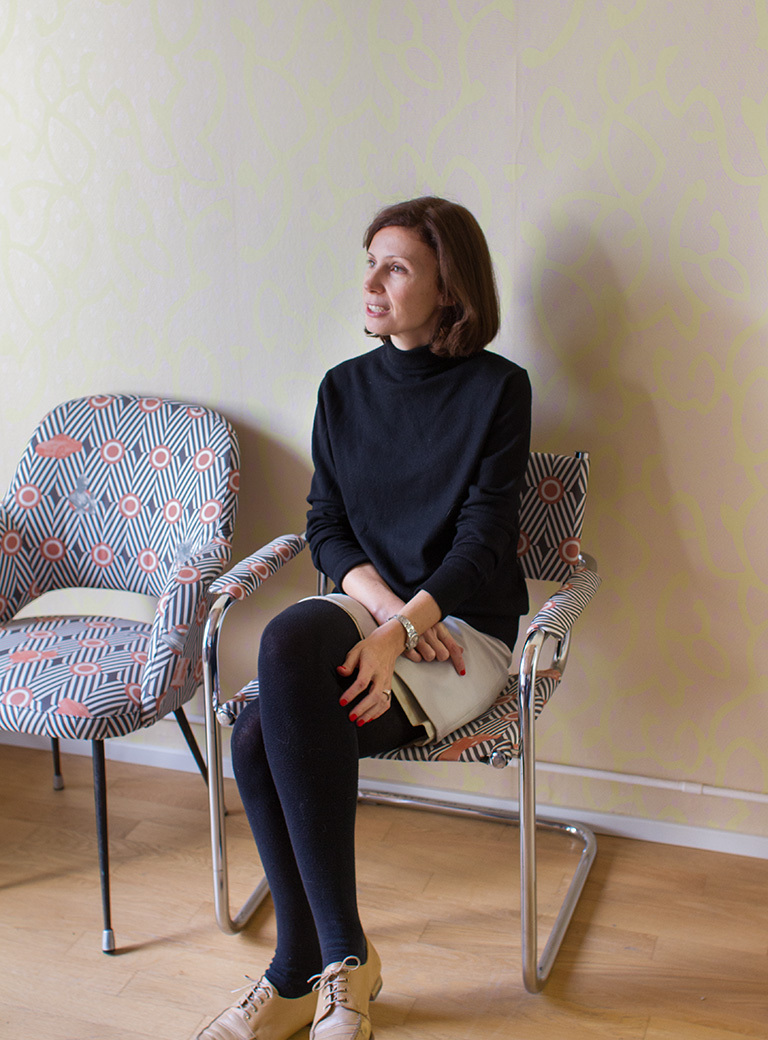 In the meantime we have shifted our location in Barcelona. We are now at the home that you share with your partner Gabriel. It is a real gem and its contents really invite discovery. You two seem to be quite passionate collectors of all kinds of things, not just art. Where do you find all these things?
G: We like to concentrate on things related to our childhood, things with a history, but also many things we come across on our travels.
R: And we love flea markets. We go out to find them everywhere we travel and can spend a long time browsing for pieces. In that sense, we don't have a specific collection. It's whatever we stumble upon. (laughs)
G: Yes, we have anything from a Brazilian black magic statue, to a German propaganda book illustrating German communities in Brazil. And we even kept grandma's passport as a reminder that Spain was once a republic for a short period. Furthermore we are really into the 1960s, collecting old stuff from that time such as records, furniture, old instruments, scooters, cars, motorcycles, etc.
You seem to also have a thing for cats. They turn up in different forms throughout the apartment.
G: That's true. (laughs) In Portuguese we say "gato". It's an affectionate way to call your loved one. That's what I called Rosa when we first met. And every time I traveled I would bring back some cats for her.
As two people who invest so much time and bring so much dedication to collecting. How much does one give consideration to the material value?
R: Oh, we are very different in that aspect.
G: I buy things, I sell them, I don't really care about parting from them again. It's just matter that will decay at some point.
R: He is very detached from material objects, I am not.
G: Yeah, I really couldn't care less. (laughs) I mean, I do have a few things which would be difficult to part with – maybe my bass. I've had it since I was fourteen years old and I still use this bass in all my performances with my band. I am familiar and comfortable with it. But I am sure I could find another one if I needed to. In Brazil, where I am from, we have a 60% importation tax. So everything that comes into the country is super expensive. Theoretically, we have the most expensive iPhone in the world. People in Brazil still go crazy about things; they are just mental! Like cars for example… Never touch a Brazilian guy's car; he's going to cut your throat. I have always repudiated this kind of materialism.
R: I am very different, I am a bit more precious about things.
G: You know, just after we got married the stone of Rosa's wedding ring got lost while we were swimming. What was there to do? Just get another one. But there is a story to tell behind losing that stone. After all it was our wedding ring, a very loved possession. So what? It was gone. You have to let go.
Would it be true to say that you are not so much collecting objects as "things", but as "stories"?
R: You know, besides being a curator, I write reviews or essays. Not too long ago I started to write fiction or half fiction. That might be the reason why I am always most interested in narrative pieces of art. And yes, there is always a story behind each of these things in our apartment. And if not a story, they come from friends or artists with whom we can relate.
G: The logic here is, it's either from friends or important influences, or some other connection to our life and travels: an original poster from a rock concert by Bo Diddley in San Francisco, a rare vinyl by Salvador Dalí, publications and records out of print… R: For example, this photograph, I bought at Art Dubai from an African gallery. It was taken by the Malinese photographer Adama Kouyaté who actually was a great influence on Malick Sibidé, who became much more famous. The photograph tells of a time, the 1970s, when people went to a photographer to have their picture taken with their most valuable possessions. This couple brought their scooter to the studio to get a portrait of themselves. Interestingly she seems to be the one in control of the situation. Isn't it funny in a way that, today, we are living in our place with our very modest collection of artworks like these.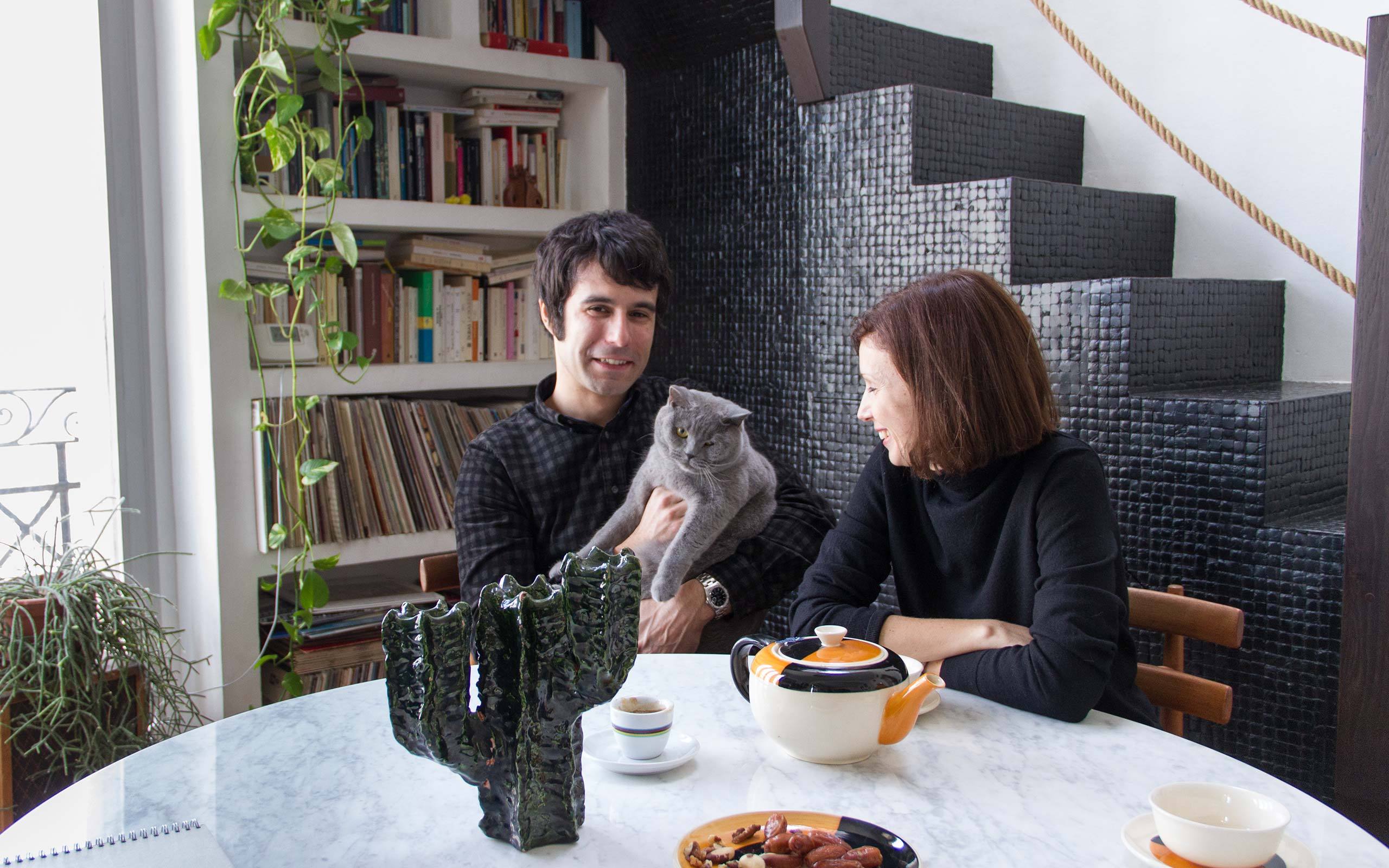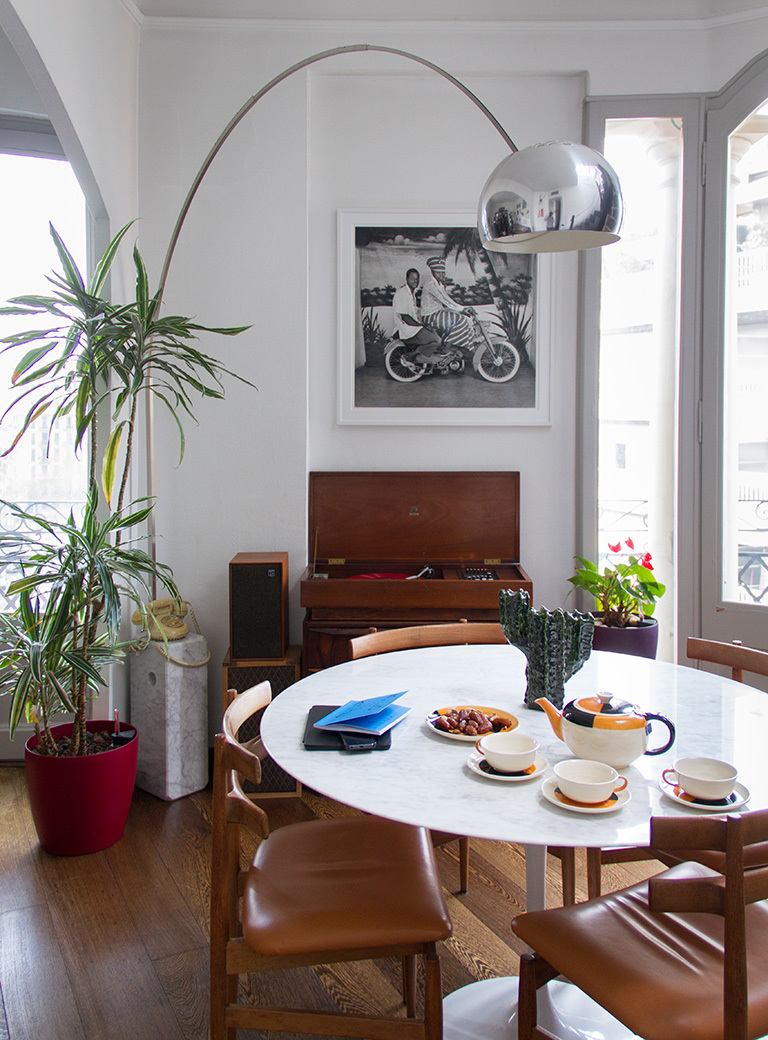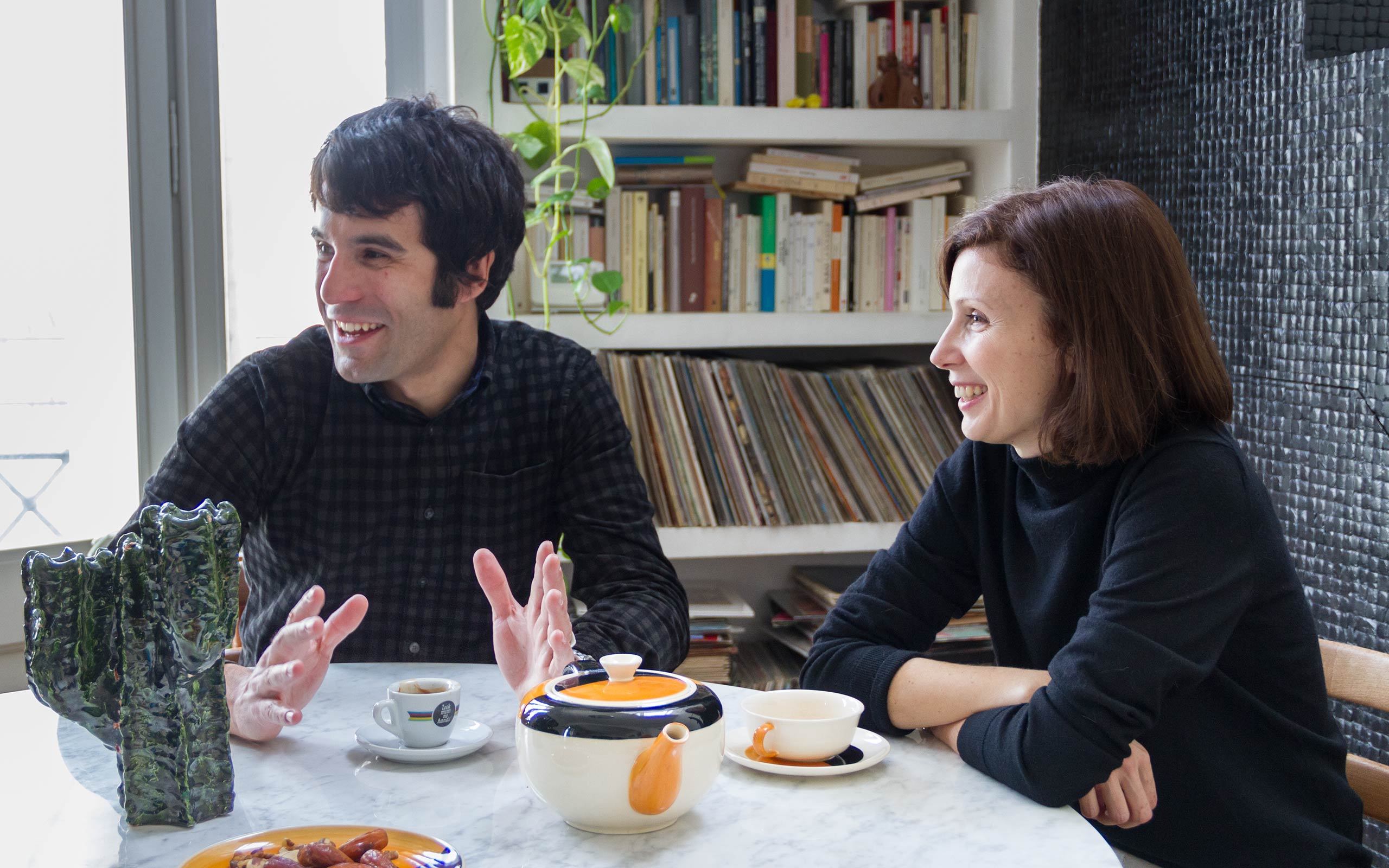 Talking about collecting "modestly". What would you recommend to someone who is new to collecting and is on a budget?
R: I recommend limited editions. They are a great way of getting more acquainted with art and the artists behind. Most of our artworks are actually editions from artists we have worked with, or other artists whose work we admire, such as Hans Peter Feldmann, David Ferrando Giraut, Oriol Vilanova, Antoni Hervàs, or Domènec. And of course we keep a copy of each of the limited editions that we have produced with The Green Parrot by Basim Magdy, June Crespo, André Romao, Daniel Steegmann Mangrané, Eva Fàbregas, and Lúa Coderch.
What got you started in collecting art in the first place?
R: Well, it's somehow my profession. I was always interested in history, in theory, and I was drawn to visually appealing objects. And I like stories and images. In a way art brings this all together.
G: I studied linguistics in London, which is where we met. Rosa was studying at Goldsmiths at the time, but we actually met through music. We were both into the same kind of music scene – rock'n'roll and psychedelic 1960s music. London had a great scene then in that regard.
R: Yes, there was this shared passion for music. And soon I discovered that Gabriel also took an interest in art.
G: Well, early on I was mainly into pop and psychedelia from the 1960s, because of its obvious connection to music and attitude to life at the time. But, after I met her, I really developed into taking a broader interest in art.
R: You play it down. He has been to so many art fairs and biennials that I think he knows more about contemporary art than many other people I know who move within the art scene. (laughs)
What kind of artists do you focus on in your collection?
G: I would say we really appreciate artists that we know well and who we can tell will be sustaining their art.
R: Yes, that's very important.
G: I think that is a very clear characteristic among the artists who we try to work with at The Green Parrot, or whose works we collect. We look at people who are very hard working and professional – people, who know that they are artists, that they couldn't do anything else in their lives. Of course I am exaggerating, but this sense of conviction is very important to us.
R: Some artists may still be young, but among some you can see this uncompromising will to keep on doing art. They don't bend to a trend or fashion. Oriol Vilanova, for example, is exploring the idea of success and value, how one thing's value turns into something else. Oriol applies so many perspectives of knowledge to his work, using diverse media such as video, sculpture, and printed matter. It is hard to label him. But that's not important. He is single-mindedly doing what he needs to do.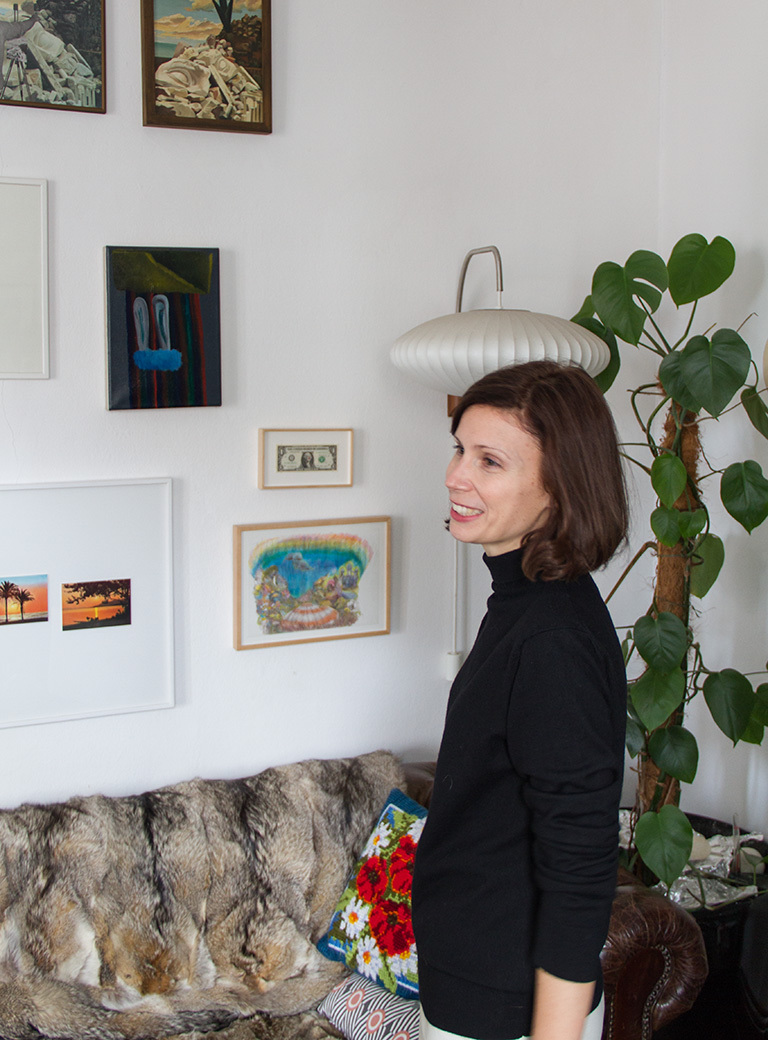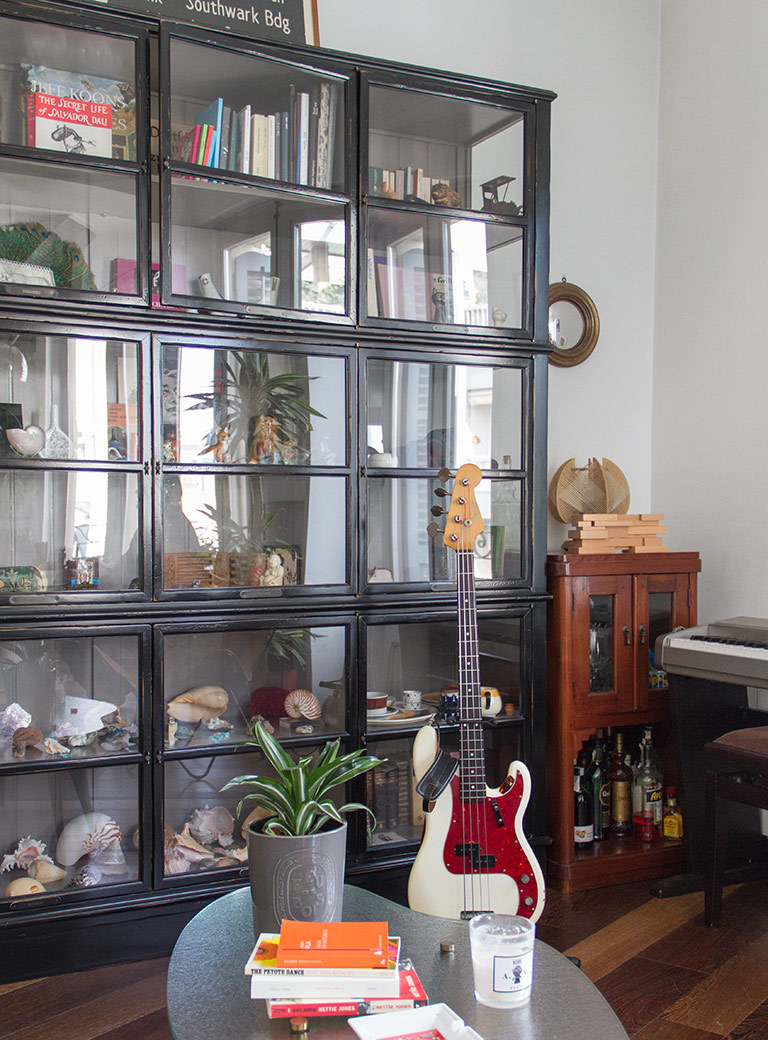 Are there any other Spanish artists whose careers you are watching closely?
R: Lúa Coderch, who you have interviewed as well, is definitely one of them. She was a part of our first exhibition The World of Interiors, and I have worked with her at other times. Lúa explores the surface of things and the materiality of personal and historical narratives, and looks at concepts such as sincerity, enthusiasm, value, and deception. Teresa Solar Abboud, Irene de Andrés, Belén Zahera, and Eva Fàbregas are also great young female artists to follow and who I am sure have an international career ahead of them.
You have been at ARCO last week. Do you browse the gallery booths to look for additions to your collection?
R: Yes of course! But obviously I also look at exhibition booths from an art review writer's perspective, if I am on an assignment for a magazine. One time, I was writing for a Mexican art magazine and I was looking for a common denominator among the booths, for a narrative. Looking at some of the Latin-American artists closer I discovered new artists for exhibitions I would be curating. And often I came across a work which I could imagine to have on our wall at home.
G: In the meantime, we have a small logistical problem. Our flat is just too small. (laughs)
R: And we are definitely not going to build a collection of which half is locked away in a warehouse or storage.
Is there any piece of art you would love to own as part of your collection?
R: I would love to own a work by Hans-Peter Feldmann. We do have editions by him, but it would be wonderful to own one of his altered old-masters portraits. I was reading a biography of Agnes Martin recently and that might be another big dream of mine, a beautiful early drawing byher.
Prices for works by artists such as Hans-Peter Feldmann have sky-rocketed and in the meantime are pretty much out of reach for the average collector. Does art as an investment interest you?
G: I consider art as an investment a crazy idea. We like to own things, which we are drawn to, with which we have built a relationship. An increase in value is definitely not a concern we have.
R: I attended an amazing talk by Mark Spiegler, the director of Art Basel, in which he said that the collectors' community has to realize that only 20% of the art shown at art fairs will eventually increase in value. Collectors who are really interested in art to yield a return on investment should attend auctions. I personally feel art doesn't work this way for us. You need this connection between the work and yourself. If you are into supporting younger artists, as we do, you should not waste a though about what is going to happen with them in terms of value in twenty years. You never know!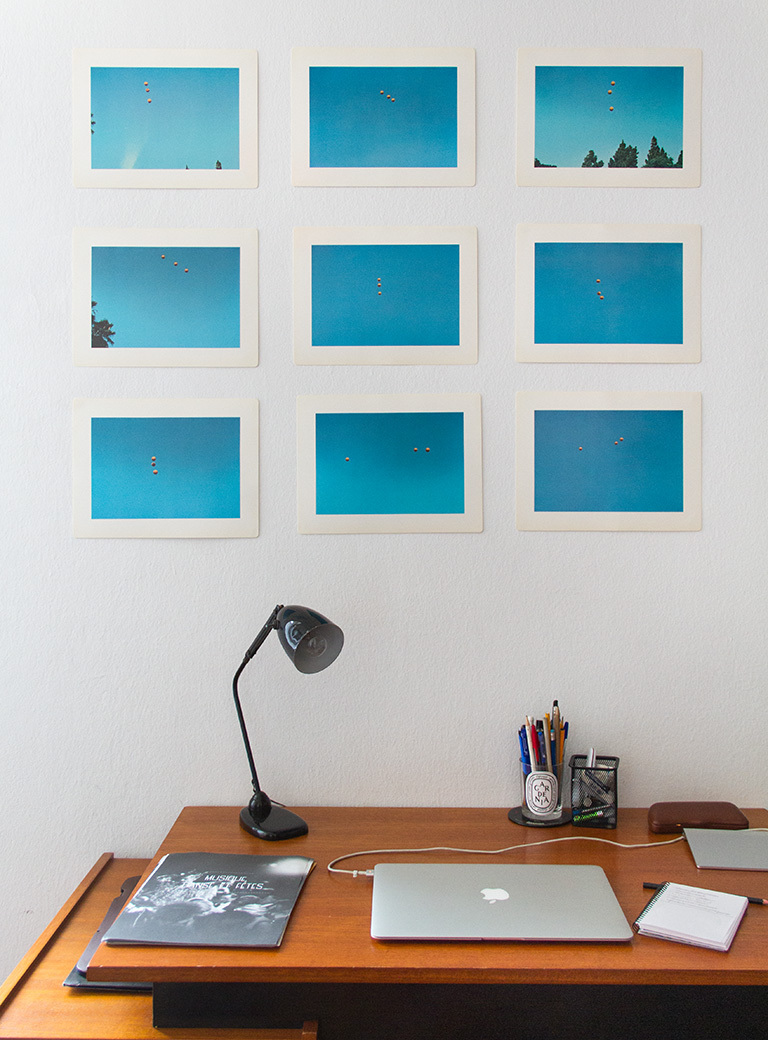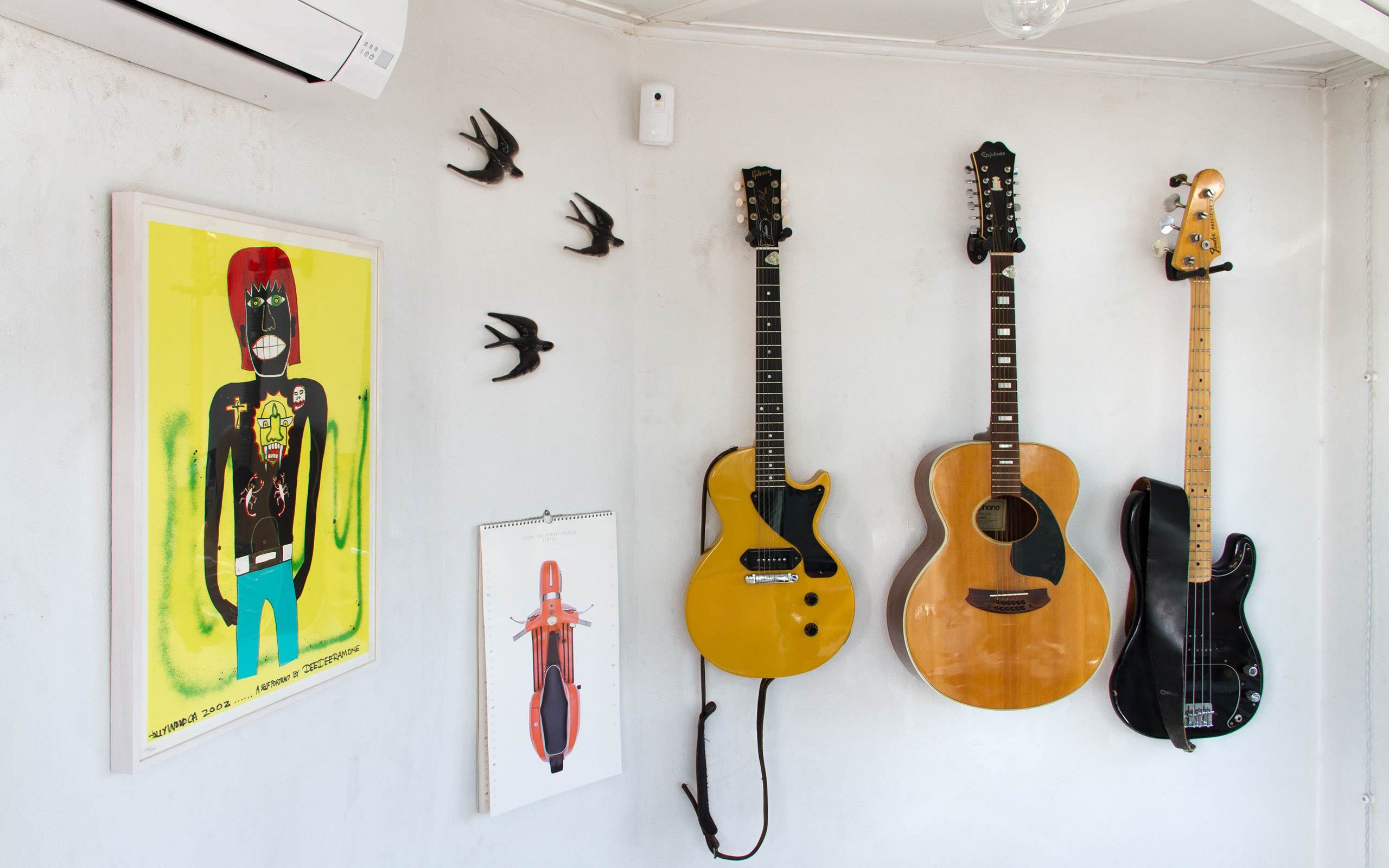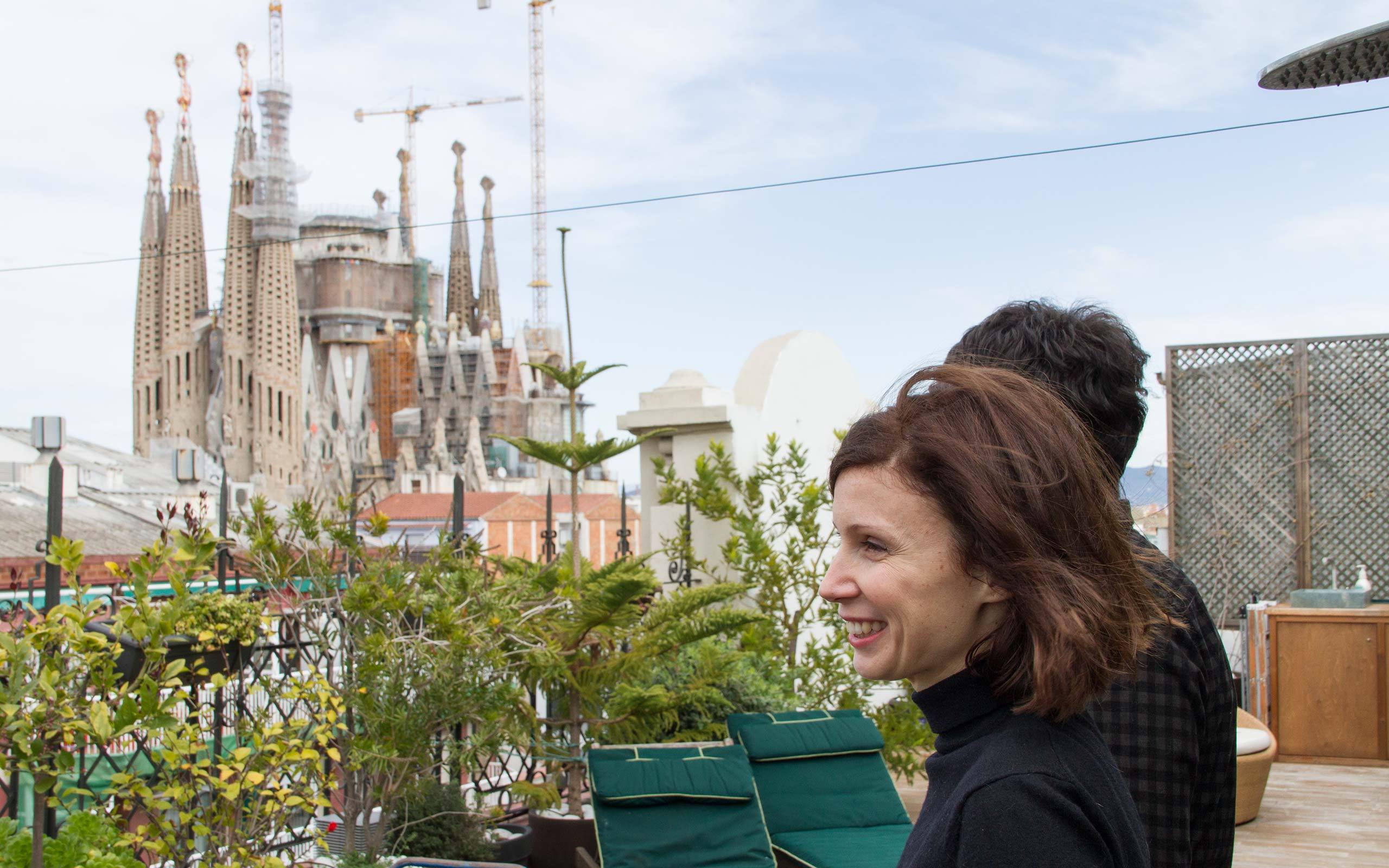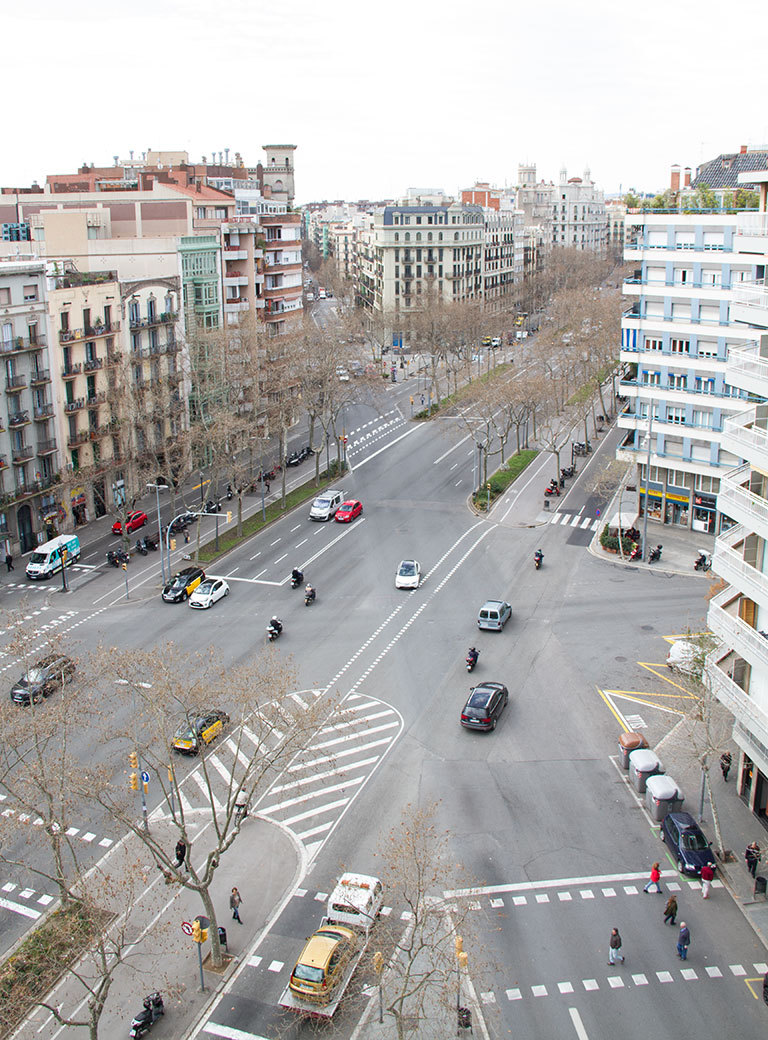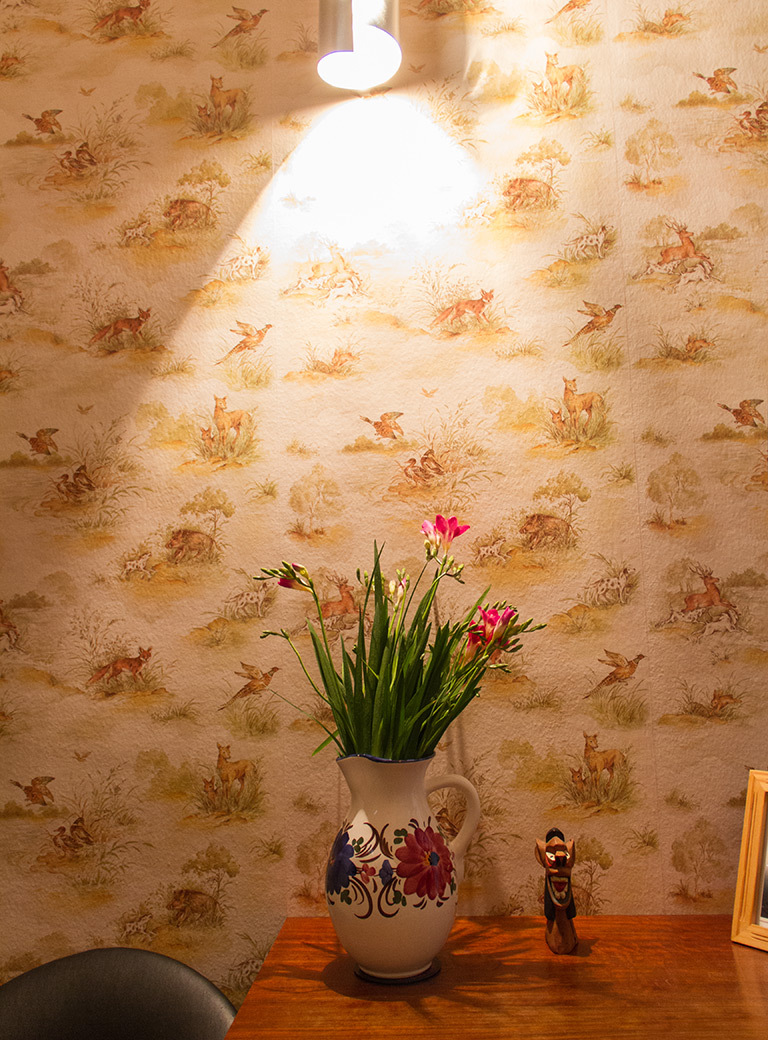 Interview: Michael Wuerges
Photos: Florian Langhammer