For her Creased Sculptures Esther Stocker prints geometric patterns on aluminium-coated paper sheets in black and white, which are characteristic for her work. By way of creasing or folding she turns them into objects, which might be most aptly described as a "crumpled paper ball". Just like their larger scale siblings, which occupy interior spaces and sometimes the public space, in part reclining, in part hanging, Stockers Creased Sculptures seek to fold and distort the ordered space in a way that they break with the strict geometry that is imposed by modernist forms.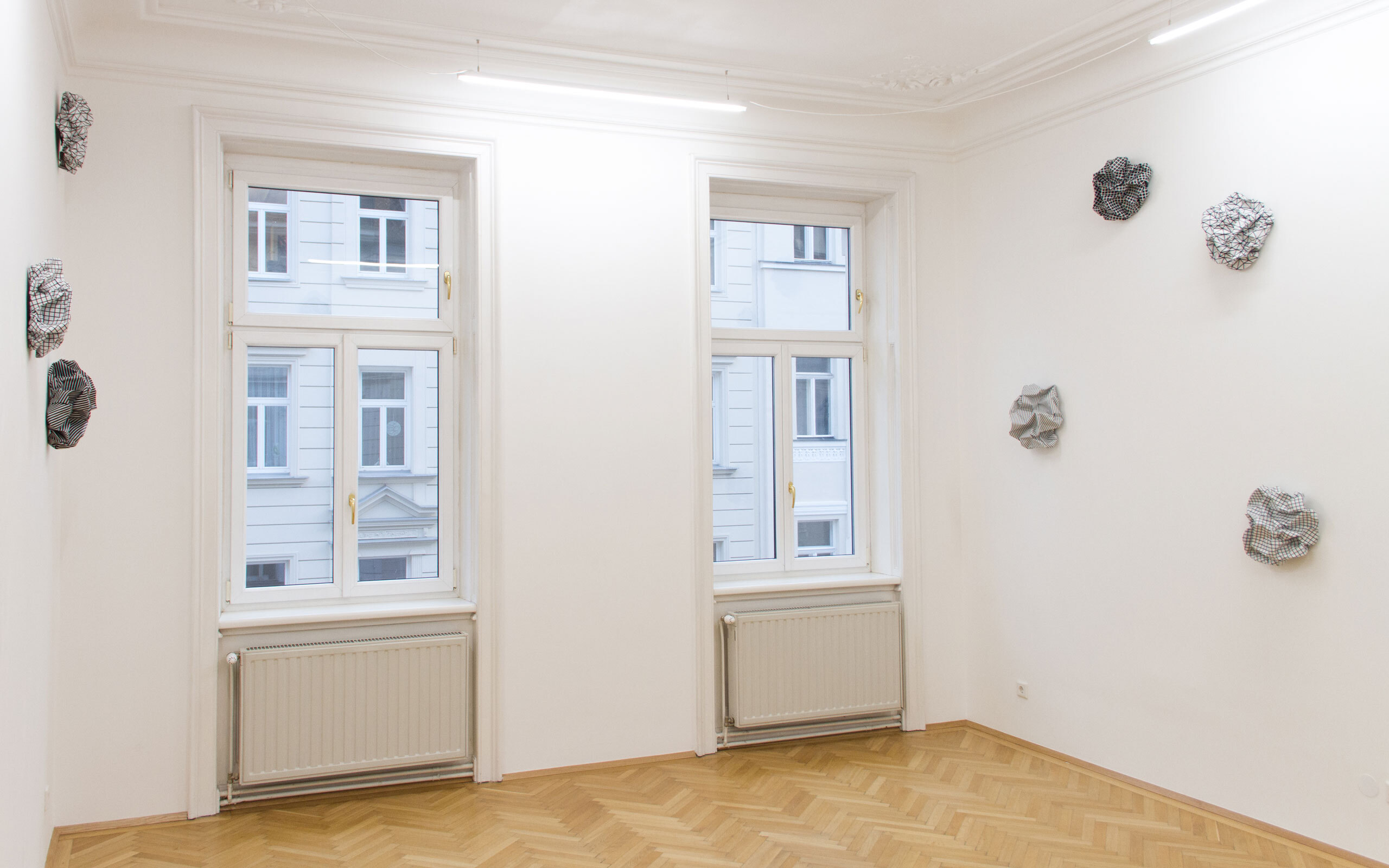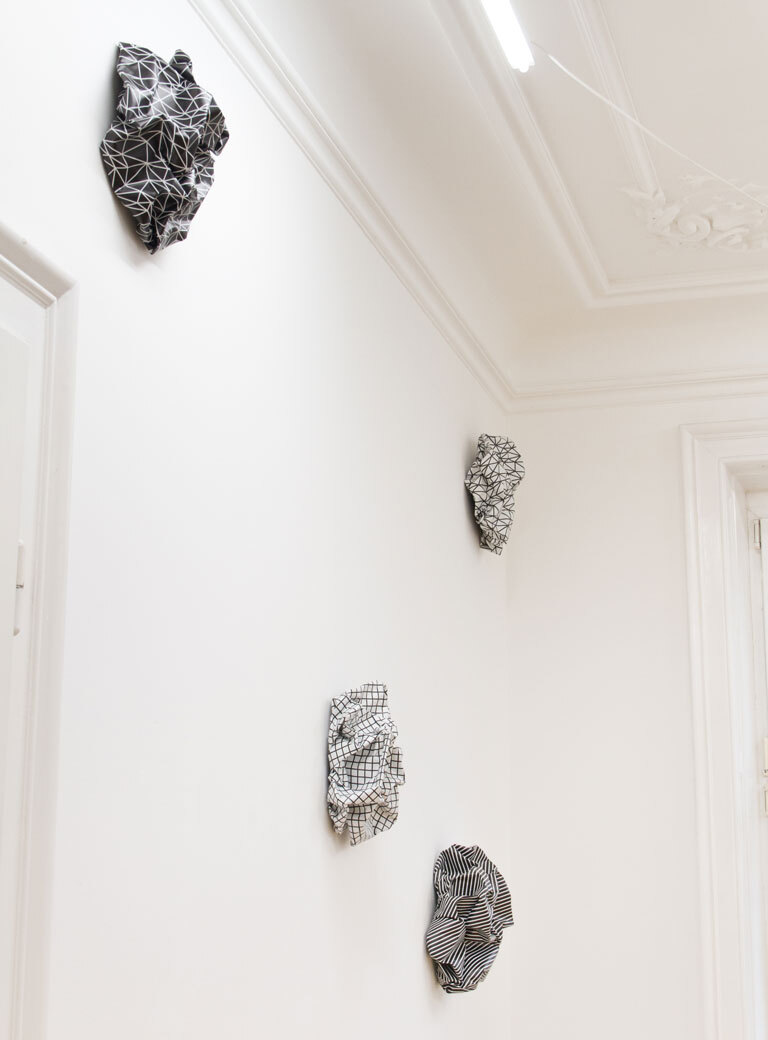 With this intervention, the artist calls into question the assumed rigidity of a system, whilst challenging the perceptive faculty of the viewer. Clarity gives way to disorientation, and solidity provides space for fragility. The maceration of the system becomes the system. The condition of being without a system can only be described by using systems. Because, in the artist's view, it is an immanent part of a system: "Behind each chaos there is always a sense of order."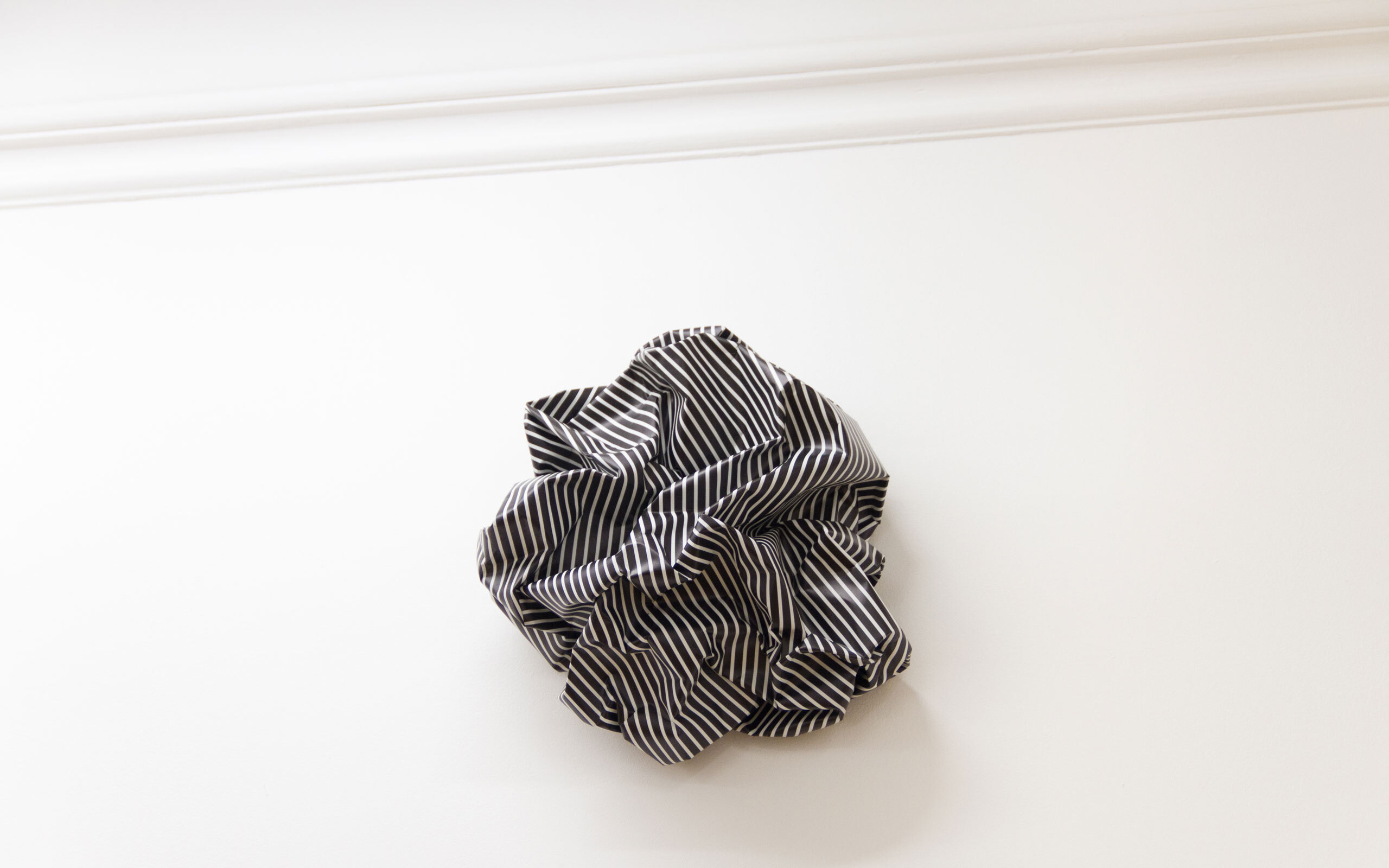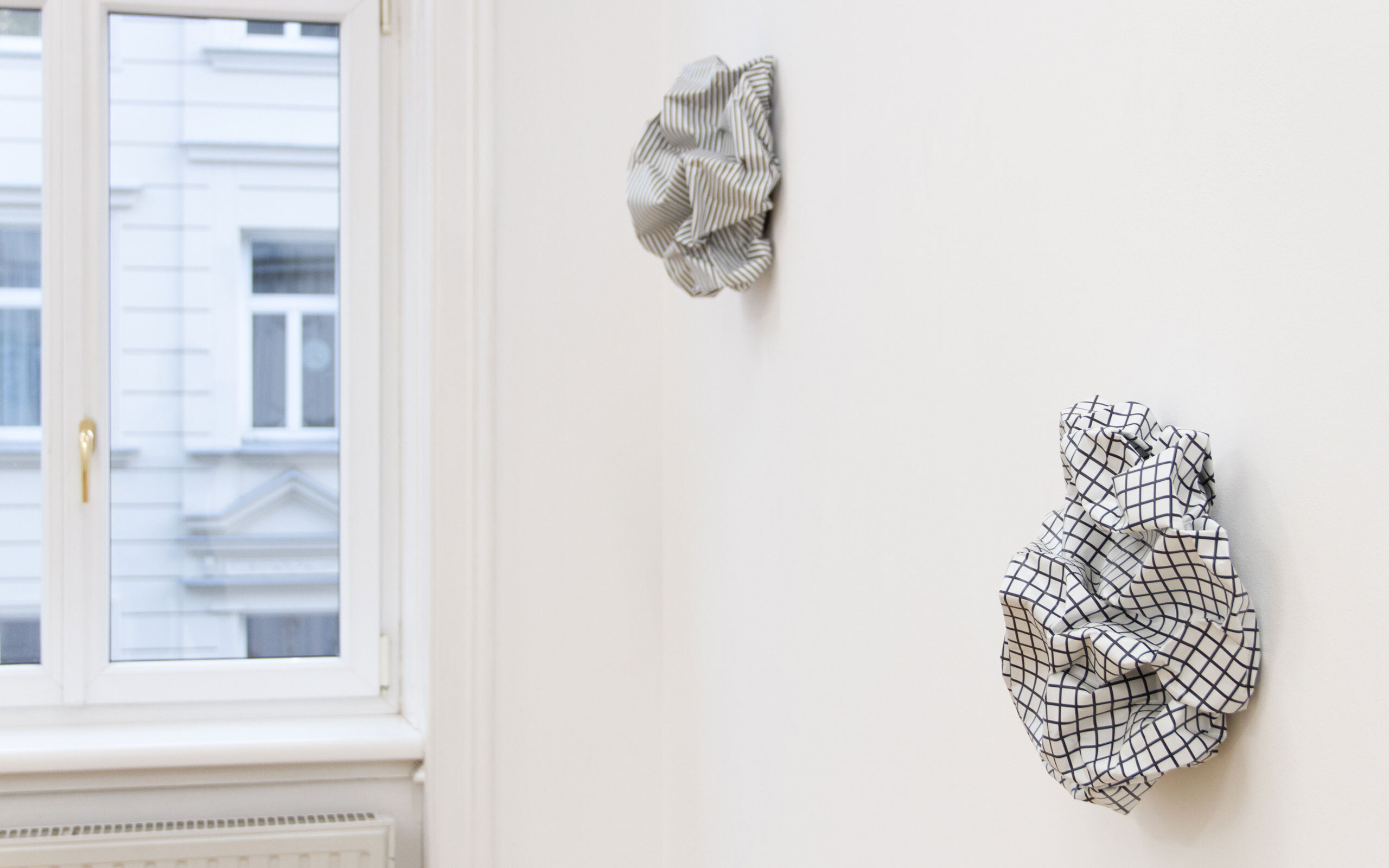 The works by Esther Stocker (born 1974 in Schlanders, South Tyrol, Italy) are pure abstractions, extracted from minimalist media such as the horizontal, the vertical, and the diagonal of space. Her interests involve complex visual systems, which follow along grids, whereby disorder or optical fractures within such geometric order systems form an important element in Esther Stocker's oeuvre. The reduction to a black and white scheme is distinctive and is a recurring concept in her paintings and installative works and spatial interventions, which the artist herself considers "participatory worlds of perception".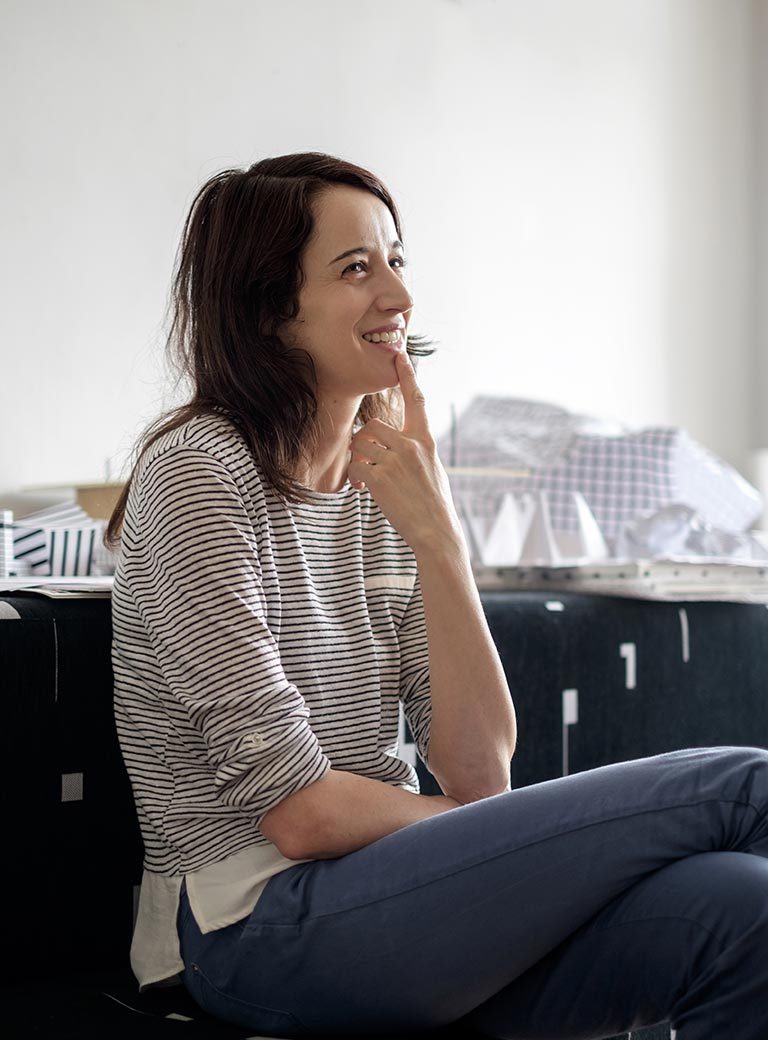 Stocker studied at the Akademie der Bildenden Künste in Vienna, the Accademia di Belle Arti di Brera in Milan und the Art Center College of Design in Passadena, California. Since the end of the 90ies, her works have been widely exhibited in solo and group shows, both in Austria and internationally. Frequently, the artist is commissioned to create elaborate large-scale installations and remarkable artistic interventions in the public space. Esther Stocker lives and works in Vienna, where she ranks among the most renowned artists of her generation.
Text: Florian Langhammer
Photos: Florian Langhammer, Maximilian Pramatarov (portrait)