Steered by the visual metrics of the Glam Rock era and cosmetic counter culture, Jonny Niesche (*1972 in Sydney) creates sublime paintings, sculptures, and installations that wrestle with the perception of color, surface, and spatiality.

In the 1980s, as a young boy, Niesche would often accompany his mother as she was shopping through the makeup and cosmetics sections of department stores. Niesche's early fixation with pigment swatches, powder-coated layers, and glitter continues throughout his oeuvre today. In many of his recent works he pays sensual homage to idols of the Glam Rock era such as Debbie Harry from the band Blondie or David Bowie, by way of exploring visual details of their attire and make-up and turning them into signature colour palettes as a template for specific work-cycles.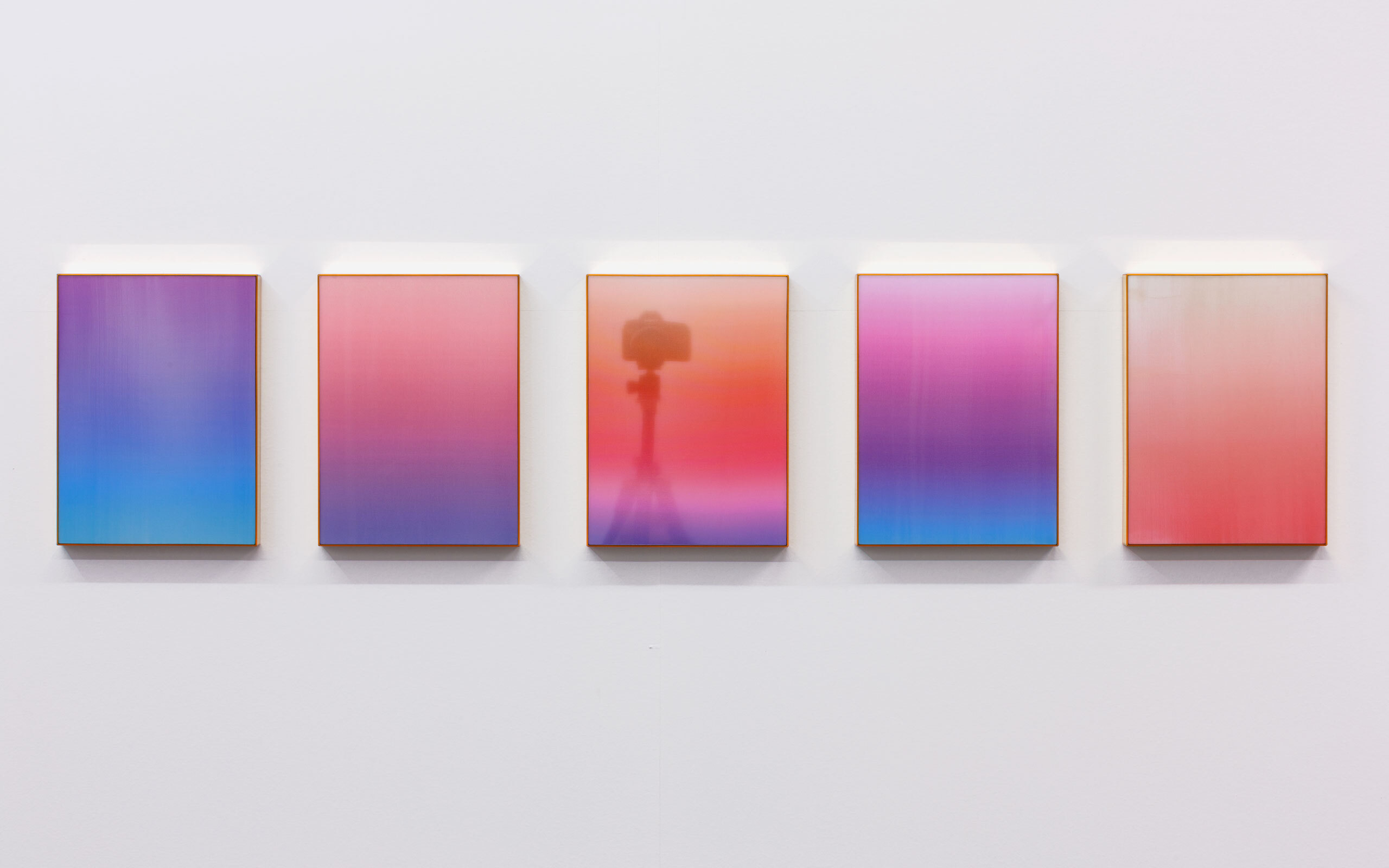 Fundamental to Niesche's practice is the "performative" contemplation of surface, colour, depth, and motion, as can be experienced also in the presented series titled Aura Panels.
Edged by gold mirror, their sublime colour gradients are radiantly minimal, reminding vaguely of deep cool swimming pools or horizonless sunsets. Viewed from the front, a viewer experiences a personal "performative moment" as she or he discovers a kind of holographic reflection of her- or himself.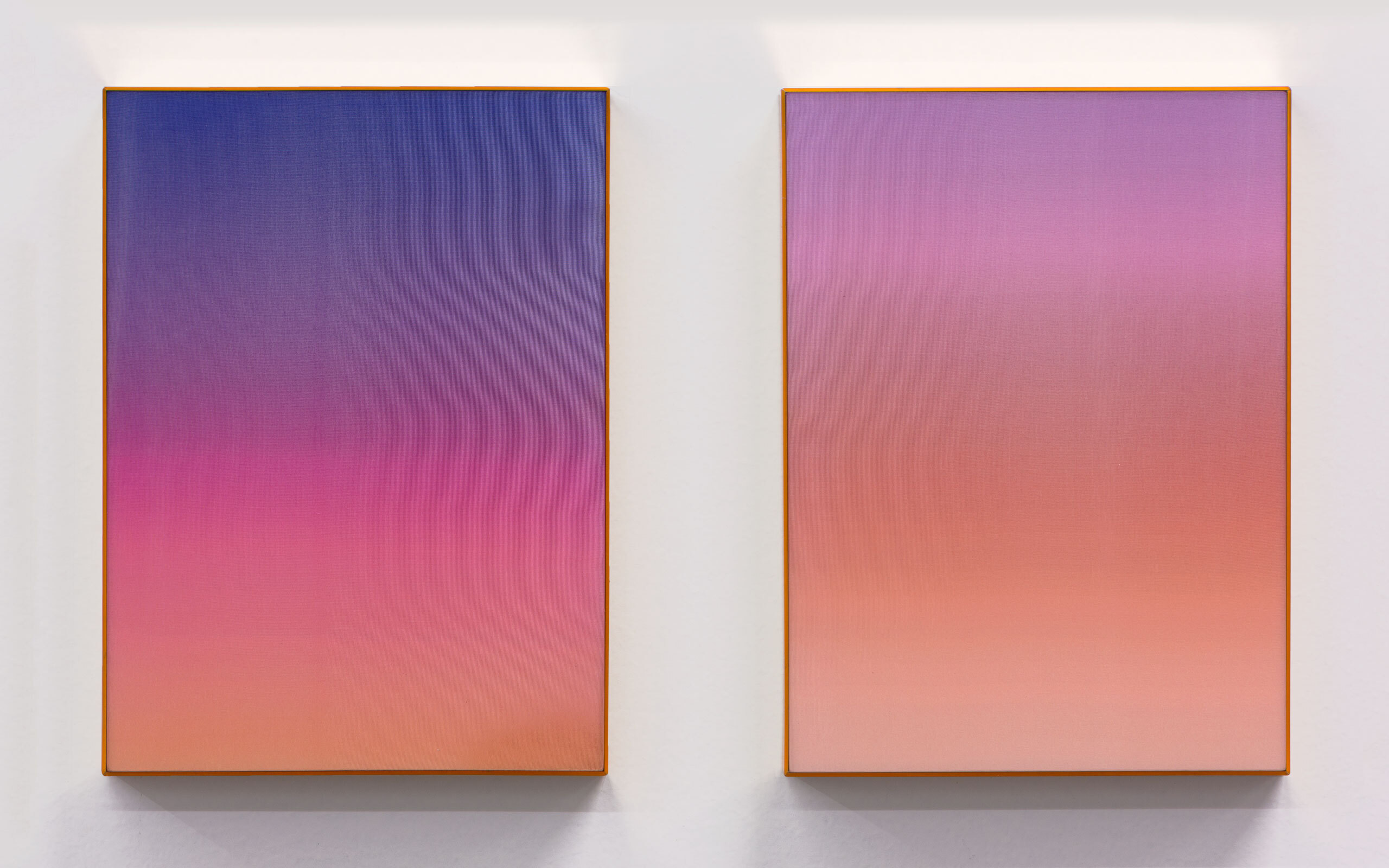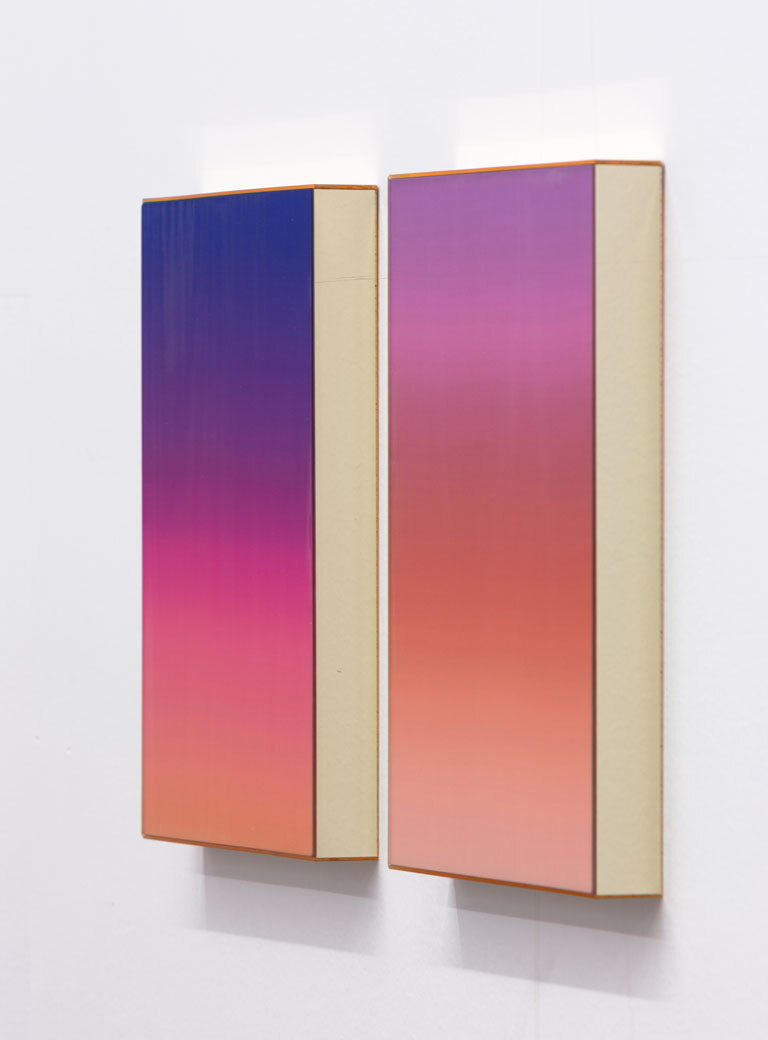 Niesche holds a Master of Fine Arts at Sydney College of the Arts and studied under Heimo Zobernig at the Academy of Fine Arts Vienna. In 2015, he was awarded the Fauvette Loureiro Travelling Scholarship. He has staged numerous solo shows, notably at Peter von Kant in London, Zeller van Almsick in Vienna, New Jörg Kunstverein in Vienna, and Sarah Cottier Gallery in Sydney. Niesche has participated in group shows at Artspace in Sydney, the National Gaillery of Victoria in Melbourne, and Lundgren Gallery in Mallorca. His work is held in the collections of Museum of Contemporary Art in Sydney, the Museum of Old and New Art in Hobart, and the National Gallery of Victoria in Melbourne, and in private collections across USA, Europe, Asia and Australia. In Europe, Jonny Niesche is represented by gallery Zeller van Almsick in Vienna.