In her architectural sculptures, Madeleine Boschan creates visible layers of historical, emotional, and spiritual aspects that characterize manmade locations and spaces.

The relationship between space and body and the resulting implications form a decisive element in Boschan's work. Her works resemble portals of an enigmatic, archaic quality, like sites of a long-forgotten culture and its rites. Within their proximity they generate an energy that causes thoughts and even bodies to vibrate.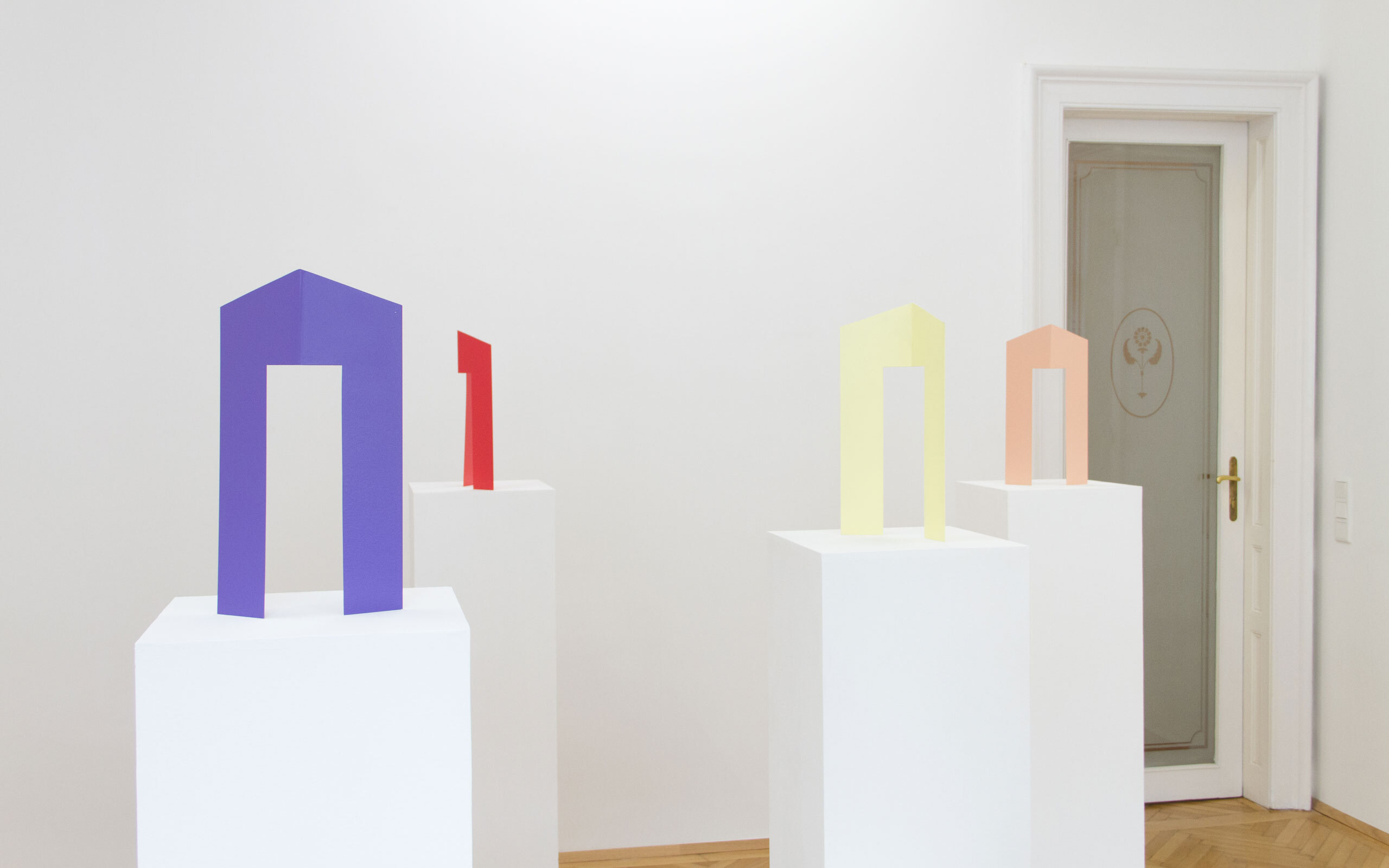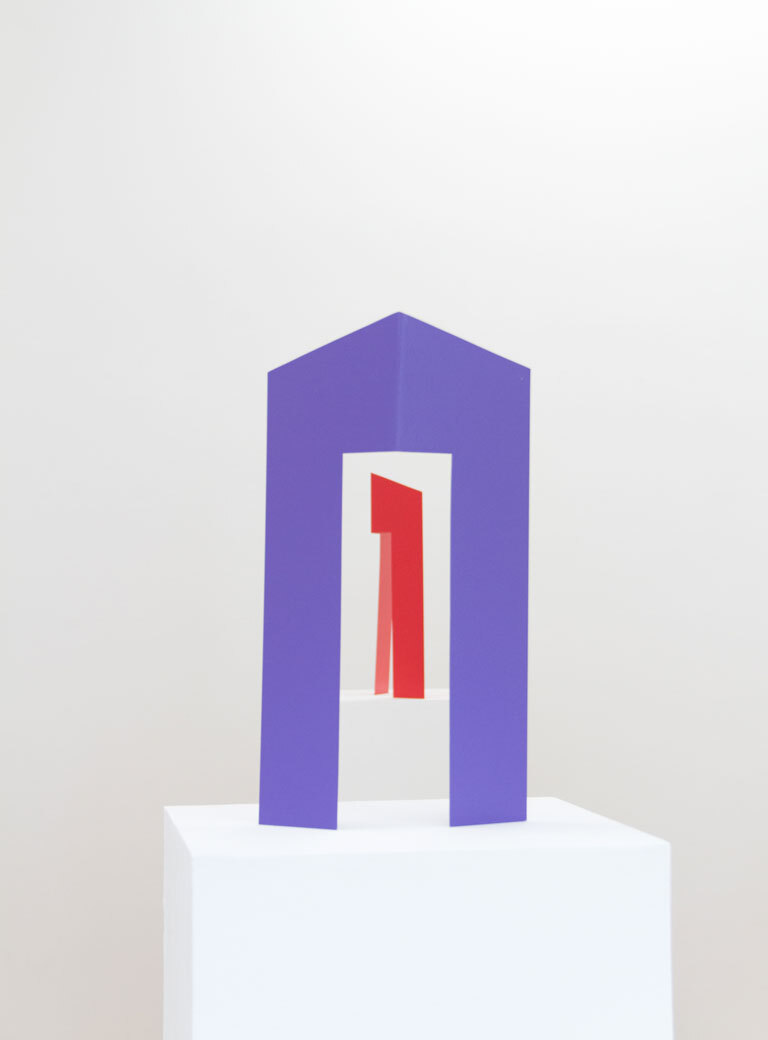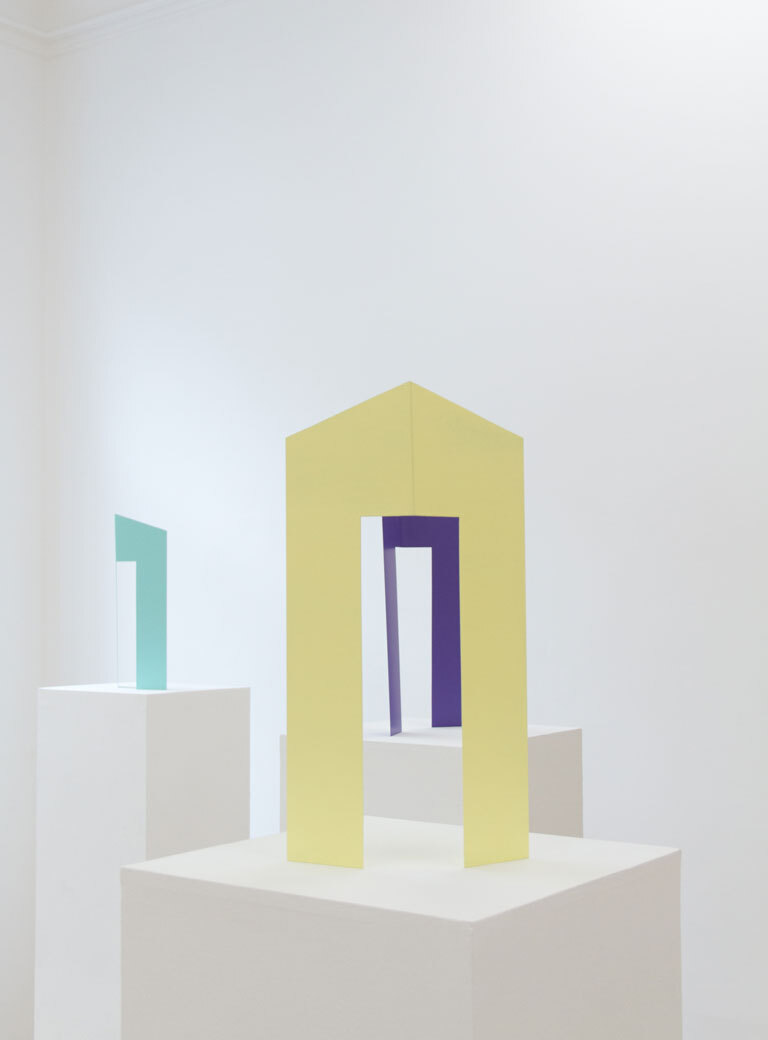 Madeleine Boschan's sculptures allow the viewer to experience multiple layers of historical, emotional, and spiritual intention characterizing all man-made locations and spaces. At times archaic in nature, they suggest earlier states of being.
Structural clarity, symmetry, sharp edges, and smooth surfaces acknowledge Boschan's intention to overcome the complex mechanisms of nature. In the process, social and ethical questions play an important role: Where and how can the encounter take place? How is it possible to come together?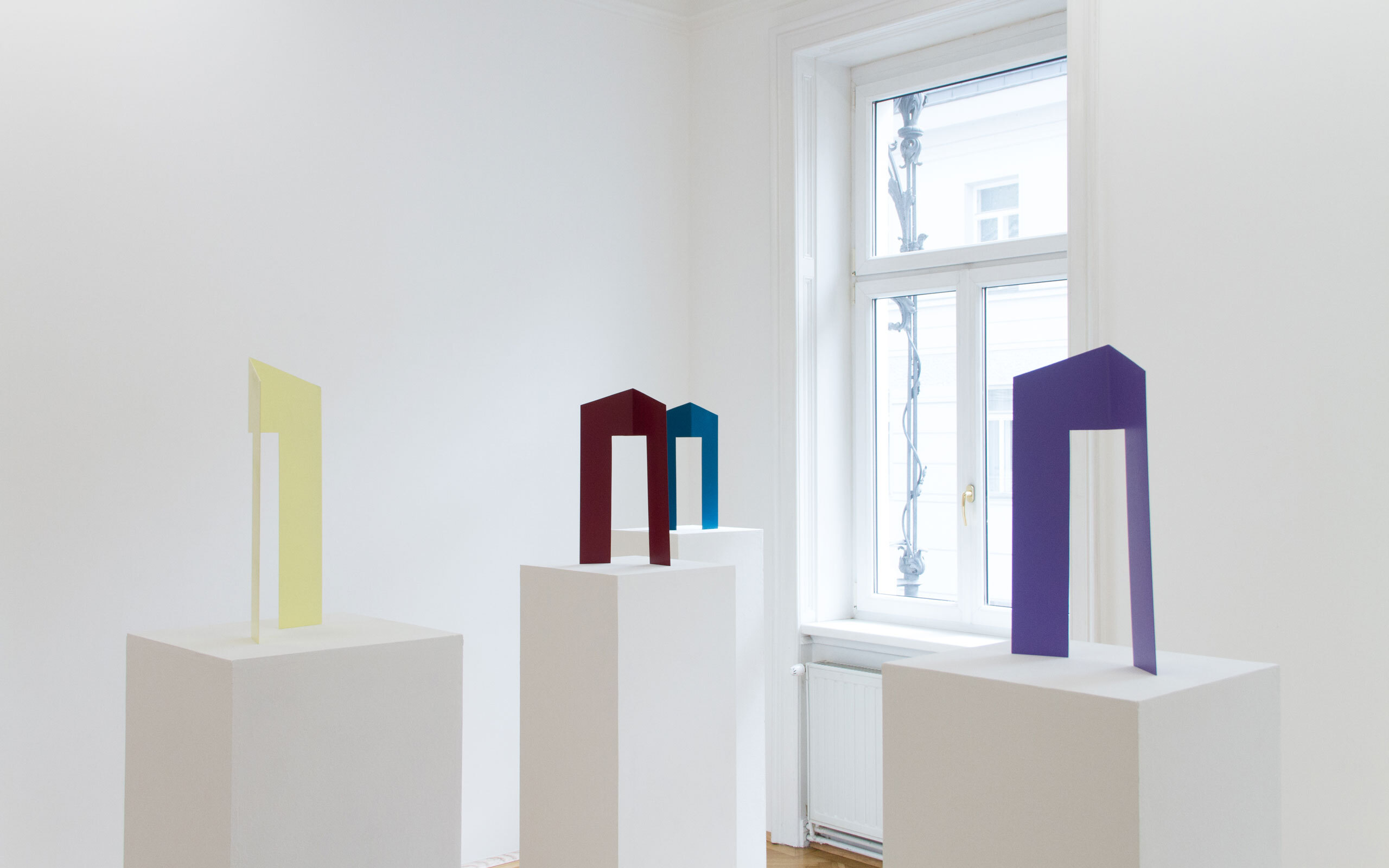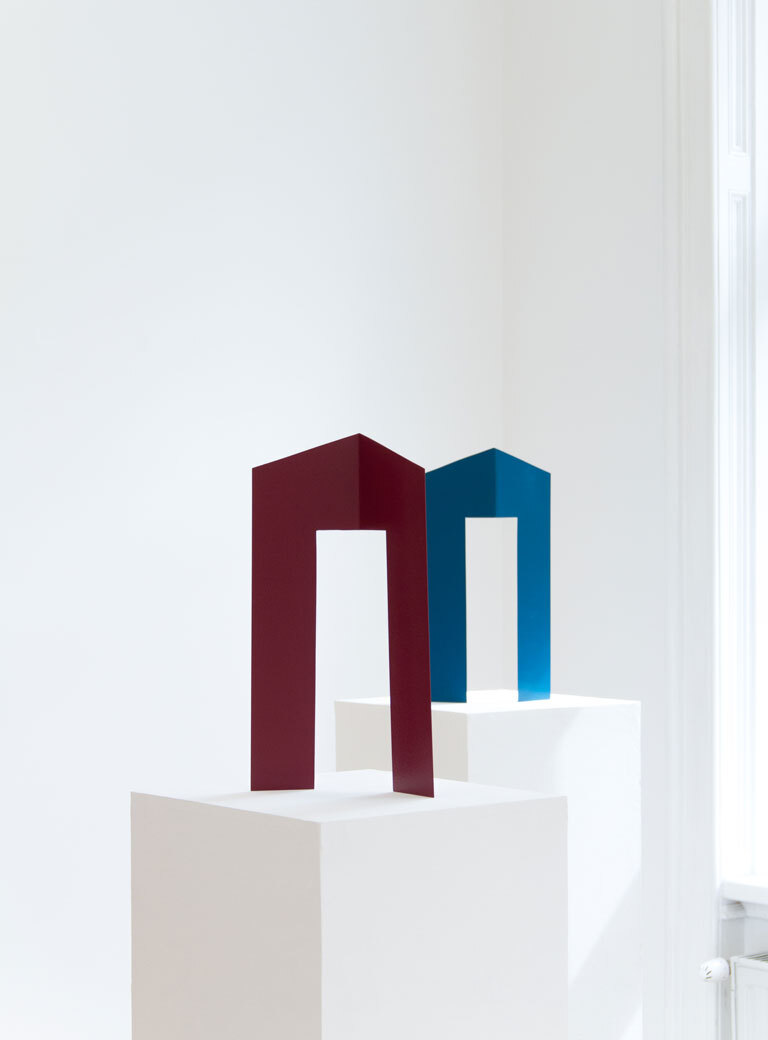 The show comprises a series of seven elegant and fragile sculptures. By their individual angulation every sculpture emits its very particular attraction, which is further confirmed by its unique coloration, derived by Boschan's signature color palette.
The works on display suggest that architecture is much more than the fundamental human need to create a roof over one's head. Moreover, they raise social and ethical questions for the viewer such as 'Where and how are encounters possible?'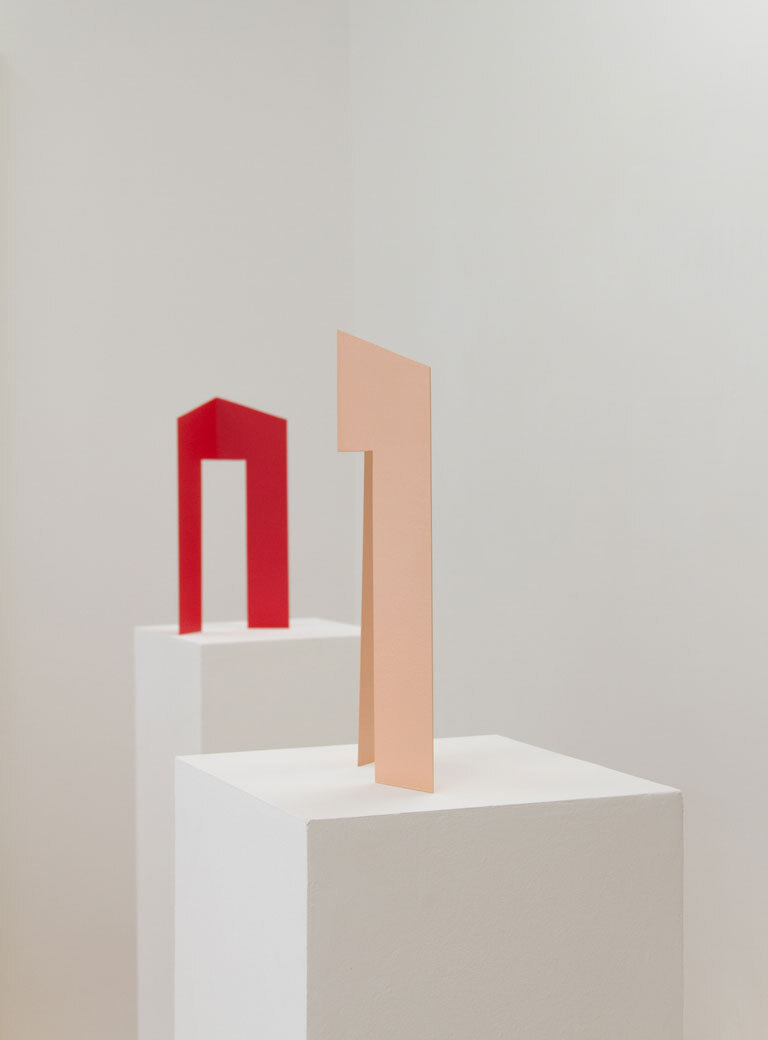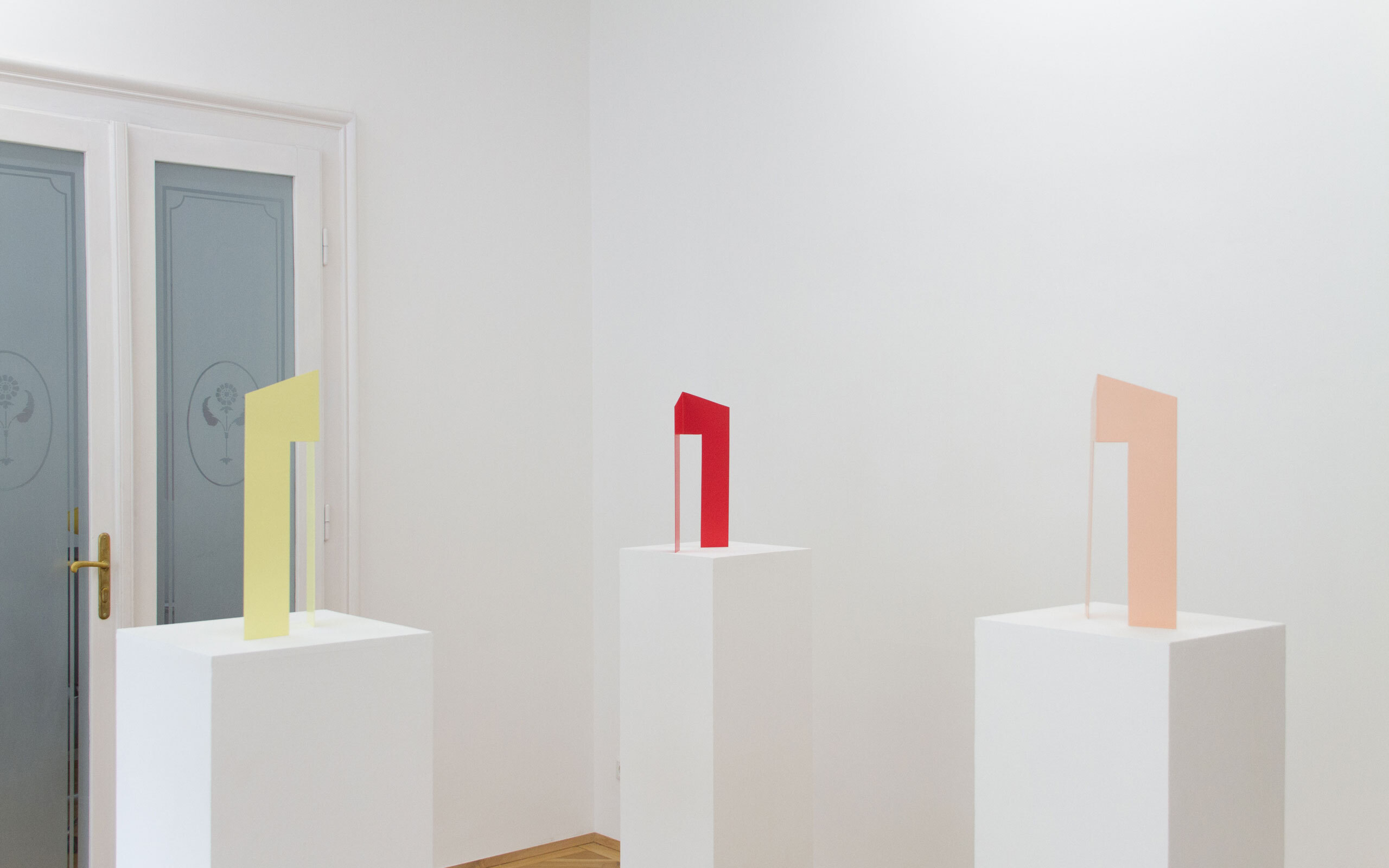 As a point of departure for her work Boschan recalls epochs and places in which architecture has attempted to combine form, function, and the proportions of the human body constructively. Her inspiration derives from Greek antiquity, The Enlightenment, Modernism, Art Deco, the Bauhaus movement, and Brutalist architecture, all of which describe this constant development.
Madeleine Boschan (*1979, Braunschweig) lives and works in Berlin. From 2000 to 2006, she studied at the Braunschweig University of Arts with John M. Armleder and during 2002 at the École d'Art du Havre, Le Havre, France. Her works have been shown in numerous solo and group exhibitions in Germany, Austria, Switzerland as well as in Spain, Belgium, Israel, and the United States.
Text: Florian Langhammer
Photos: Florian Langhammer