With her work series I Can Be Her, Stefanie Moshammer (*1988 in Vienna) traces a declaration of love from a stranger she received during her stay in Las Vegas. The letter, addressed to the Austrian Girl, prompted her, in return, to build the world around this man with pictures. As the first Austrian artist, the magazine of the German weekly newspaper Die Zeit dedicated a complete issue covering her work series, Issue No. 40 of 22 September 2016.
The exhibition by the same title, that is now taking place at Collectors Agenda on the occasion of FOTO WIEN is a small excerpt from this workgroup. In 2018, the works were shown in a solo exhibition titled Not just your face honey at C/O Berlin. Around the same time, a book emerged from the series.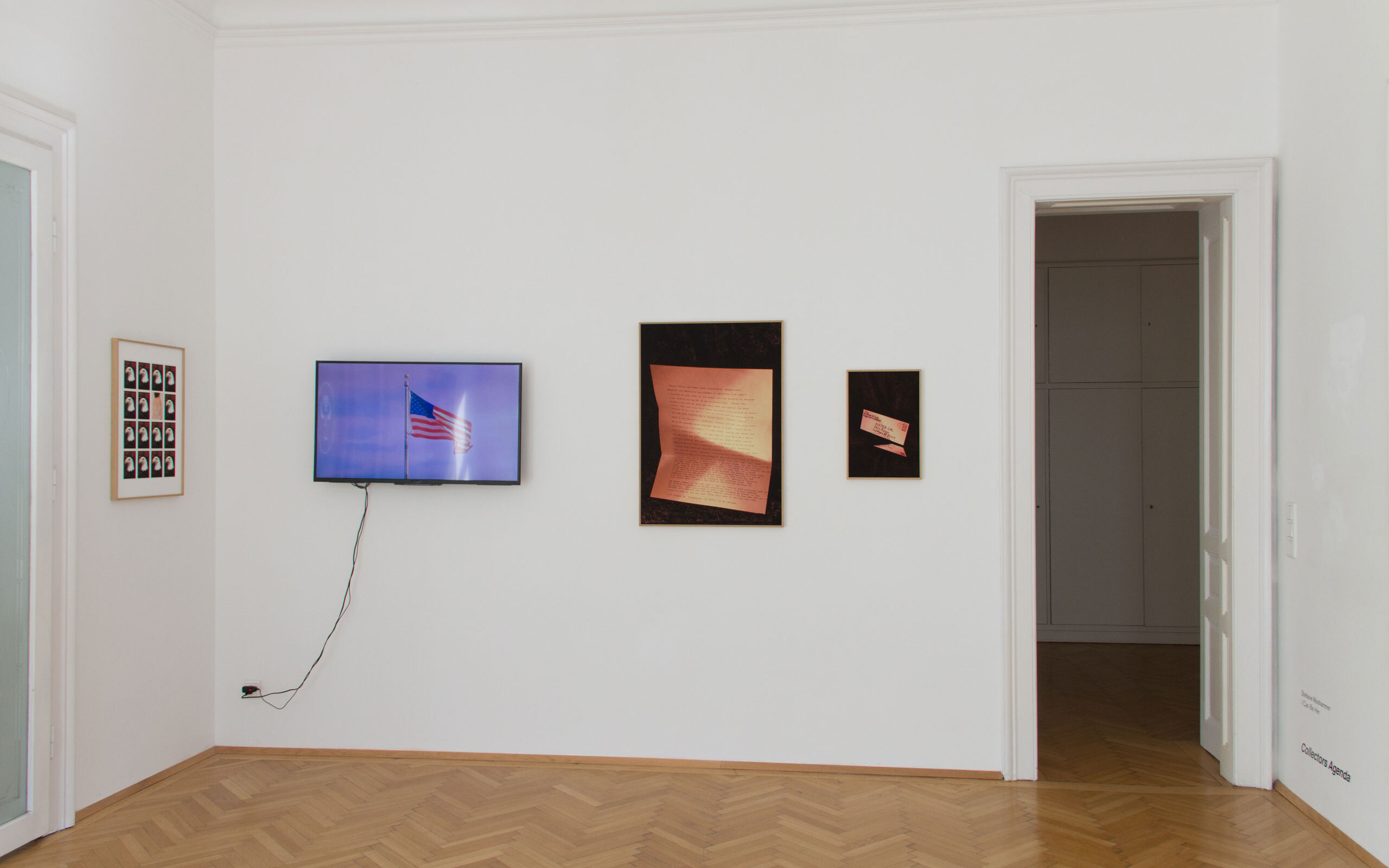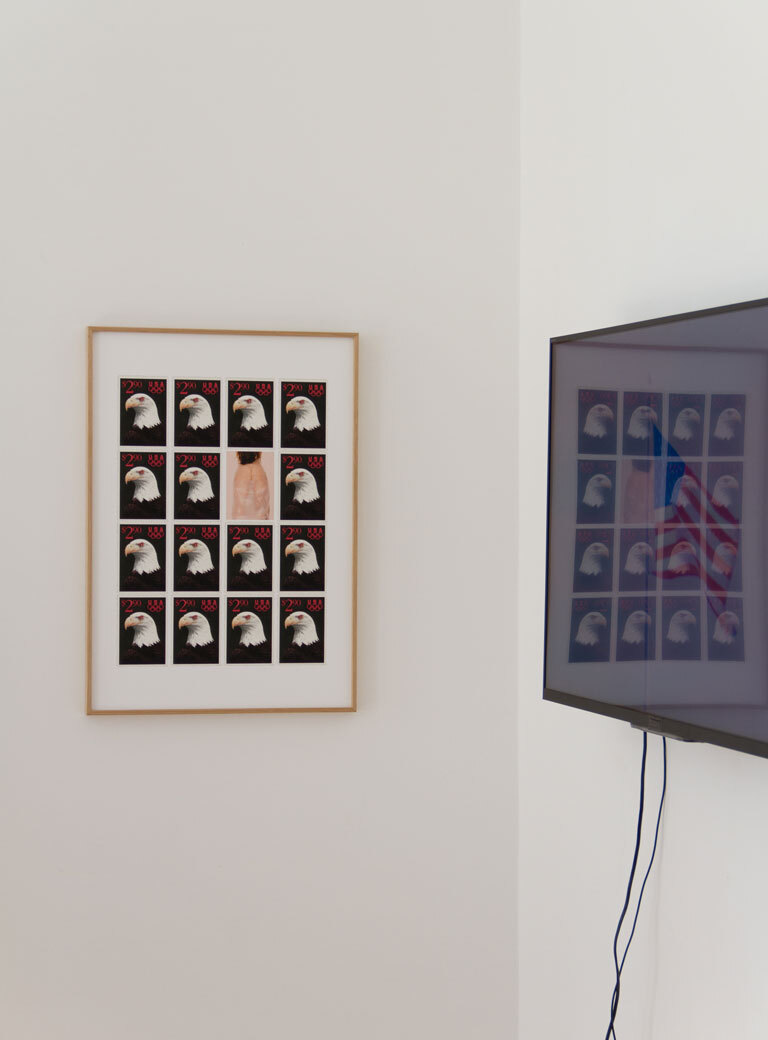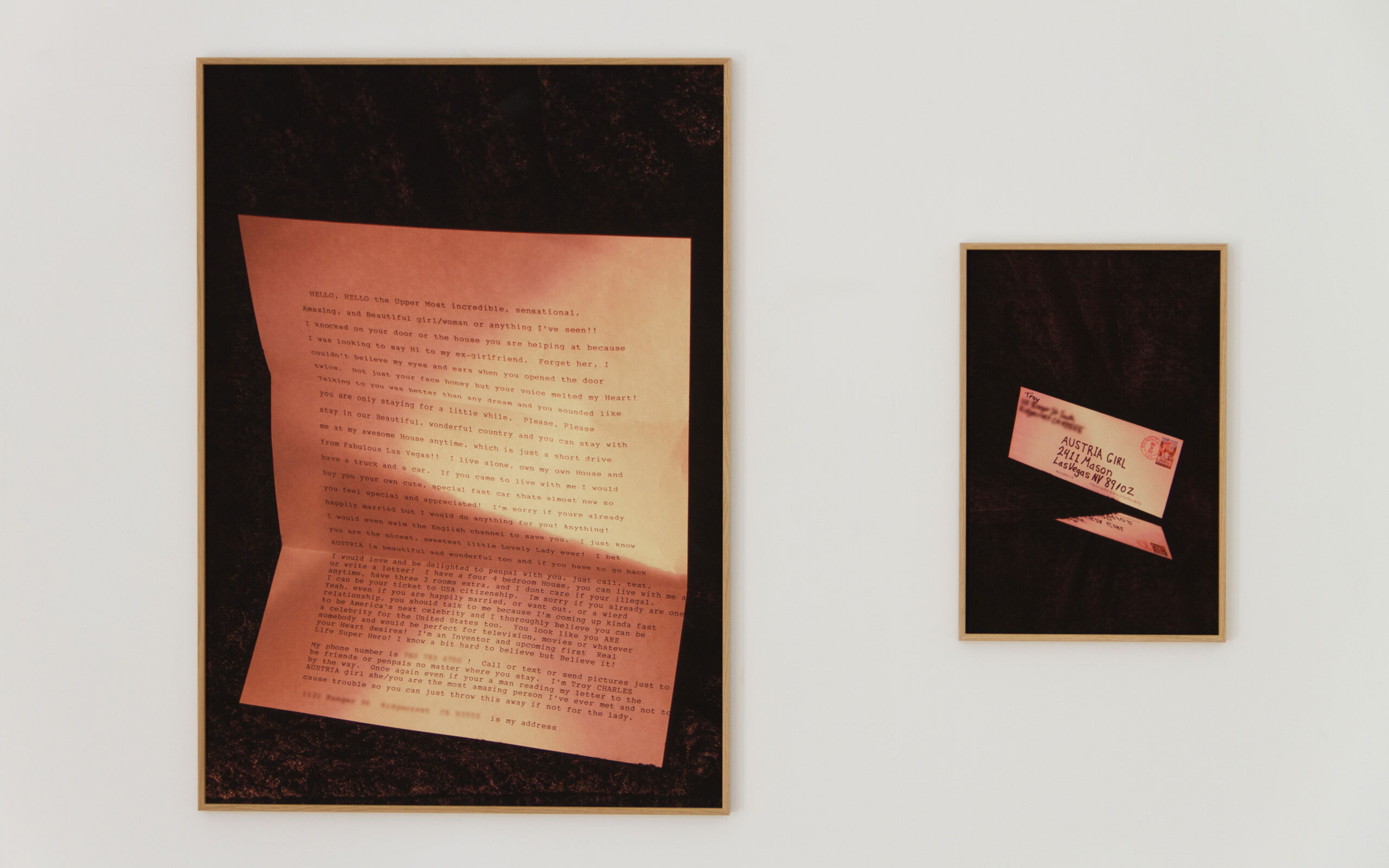 2411 Mason Avenue, Las Vegas, Nevada. A palm-lined, sunny suburban street. A car pulls up to a bungalow driveway. A man gets out, walks a few steps, and presses a button. The doorbell rings. Footsteps. A young woman opens the door. They make eye contact and exchange a handful of sentences.
He's looking for his ex-girlfriend who used to live there. She shakes her head. The car drives off, only to return a few minutes later. He asks another question, she says no again. A few days later, a typewritten love letter arrives. So the story begins.
In the letter, the writer offers the woman, who as an "Austrian girl" exudes an exotic attraction for him, his deeply clichéd and materialistic version of the American Dream. His writing style, argumentation, and articulated value systems are unadorned. Besides a consumptionoriented lifestyle centered around growth and excess, the letter expresses a conservative image of women. The woman, attributed with diverse characteristics, is seen as a unique specimen, which, following the logic of accumulation, is there to be conquered and added to his inventory of objects.
Rather than acquiescing to the role of a passive object, Stefanie Moshammer began to confront the unusual situation actively through the camera's lens—looking back at him in the process, in a reversal of the subject-object relationship. In an act of visual self-definition, she counters Troy's fantasies with a pictorial composition that unites several perspectives in a narrative space that she controls. The series derives its tension from the triangular constellation of the photographer, her antagonist Troy, and the viewers, who follow their roleplays and games of hide-and-seek that oscillate between fact and fiction from an observer's perspective.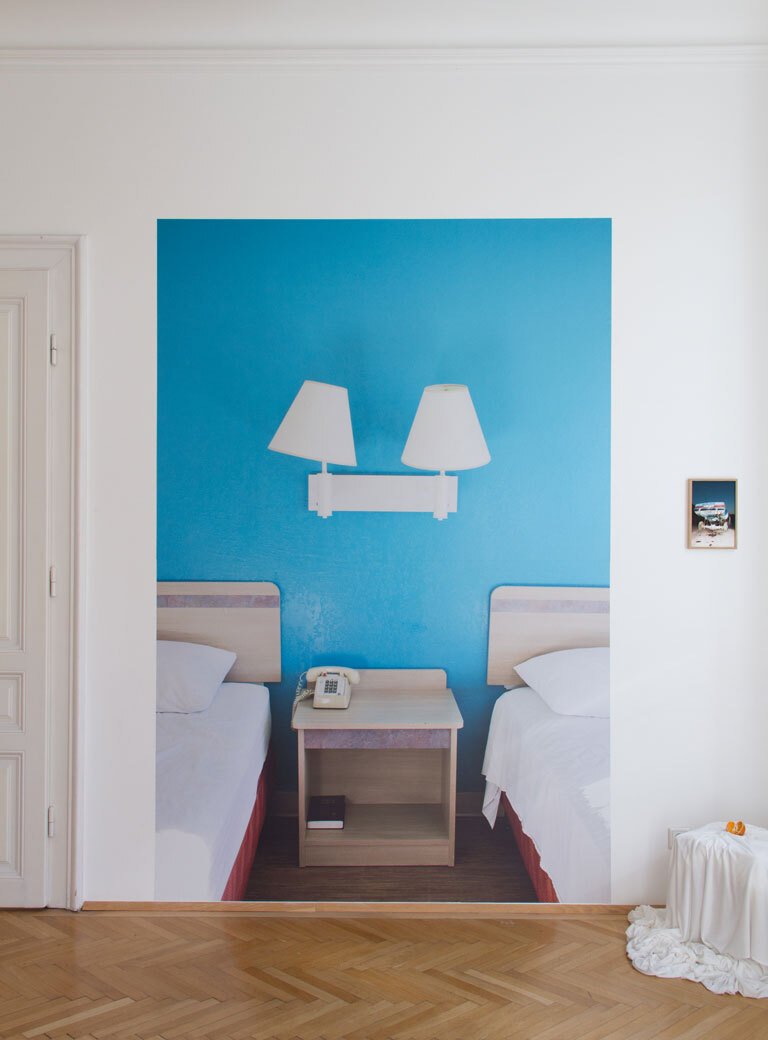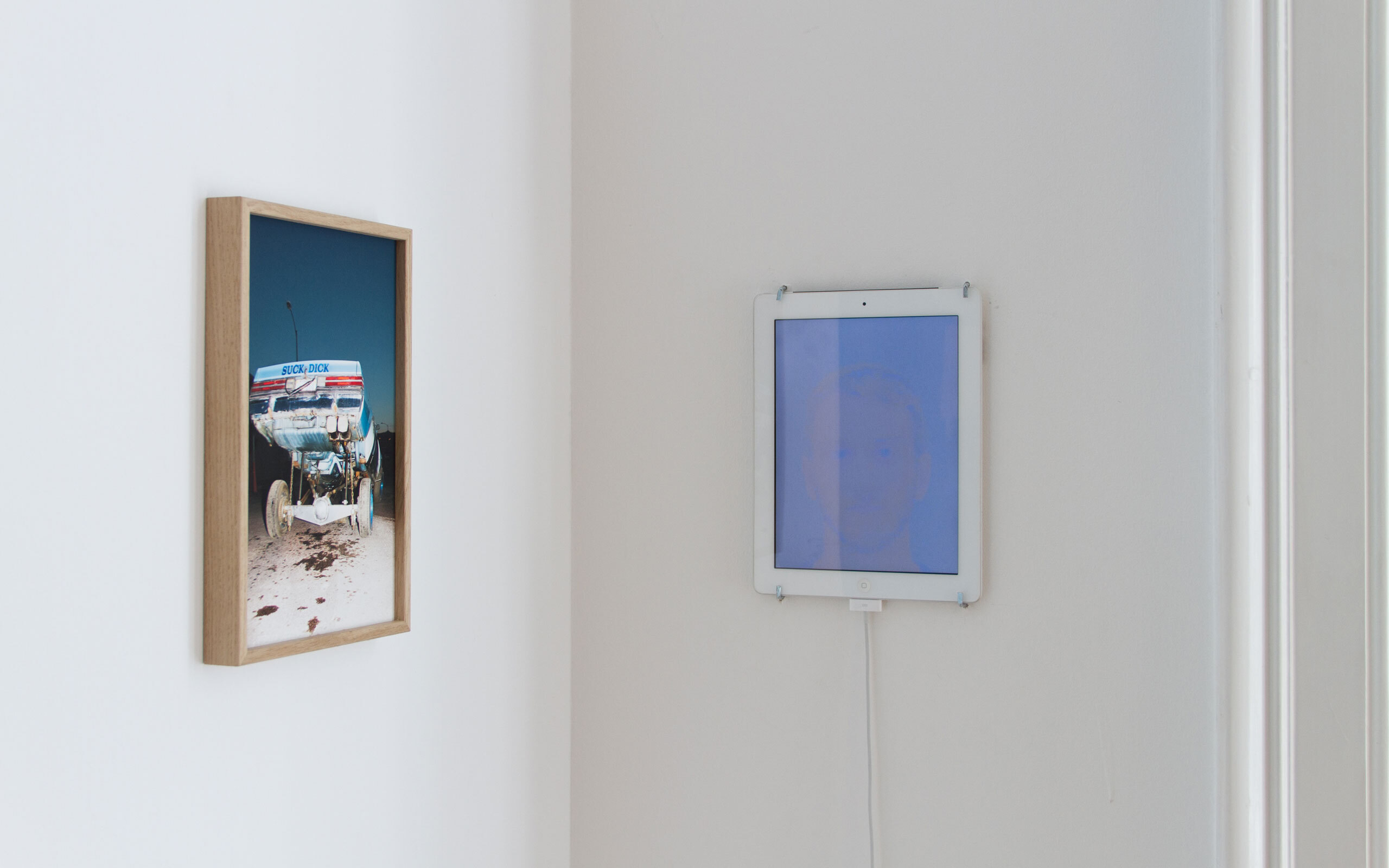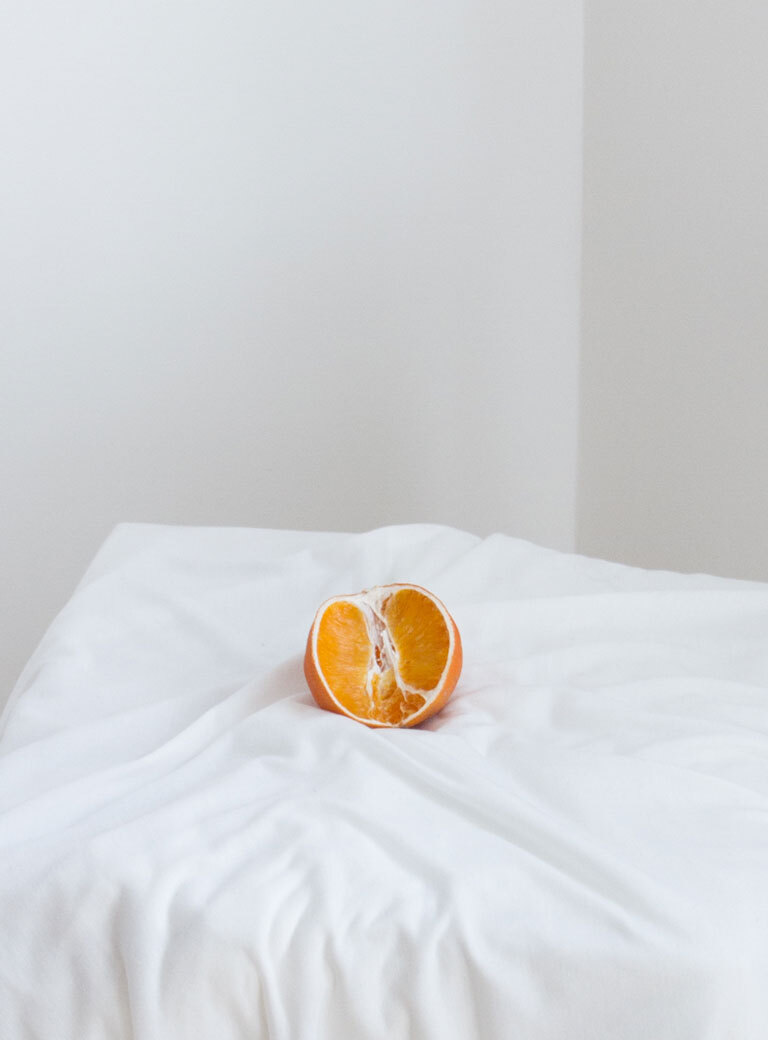 Without doubt, Stefanie Moshammer ranks among the most respected positions of a new generation of photographers. Her pictures move between the genre of documentation and fiction, between spontaneity and staging.
Her work springs from her direct experience of the world and explores the relationship of straightforward observation and the poetry of personal impressions. The use of vivid colors, stark contrasts, unexpectedly cropped scenes, and her skill for subtle observation, is what make her photos so unmistakable.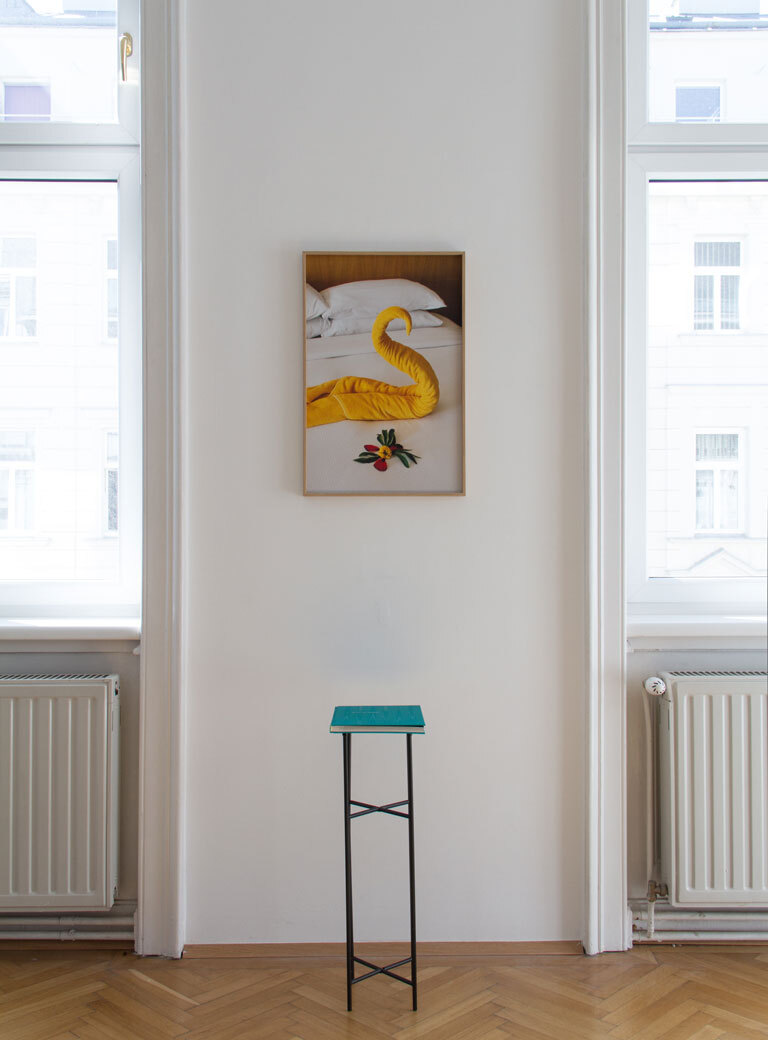 After graduating from Fashion School Vienna, Stefanie Moshammer received a Bachelor of Arts in Graphic Design & Photography at University of Art and Design in Linz, Austria and she attended the BA in Advanced Visual Storytelling at the Danish School of Media and Journalism.
Her photographic oeuvre has been featured extensively by renowned specialist and public media, including i-D, ZEIT Magazin, and SZ Magazin, and has been widely exhibited internationally throughout galleries, festivals and fairs, including Foam Amsterdam, C/O Berlin, Photo London, WestLicht Museum, and Lentos Art Museum.

Text: Florian Langhammer
Photos: Florian Langhammer