Tina Lechner I Andreas Werner
26 January – 4 March, 2023
Collectors Agenda presents Tina Lechner (*1981, St. Pölten) and Andreas Werner (*1984, Merseburg an der Saale) in dialogue with each other for the first time on the occasion of this duo exhibition.
The female body is considered the nucleus in Tina Lechner's analog, so far predominantly black-and-white photographs. It acts as a canvas and is expanded and distorted with self-tailored, futuristic-looking costumes. The models, who move between human and machine, do not clearly reveal their naturalness or fiction; rather, the human form is concealed with abstract, enigmatic shapes and silhouettes. Thus, Tina Lechner's works express themselves through an anachronistic visual language as photographic sculptures that form a counterpoint to our current flood of digital images, encouraging more profound contemplation and engagement. In the meantime, Tina Lechner has supplemented her work with color photographs.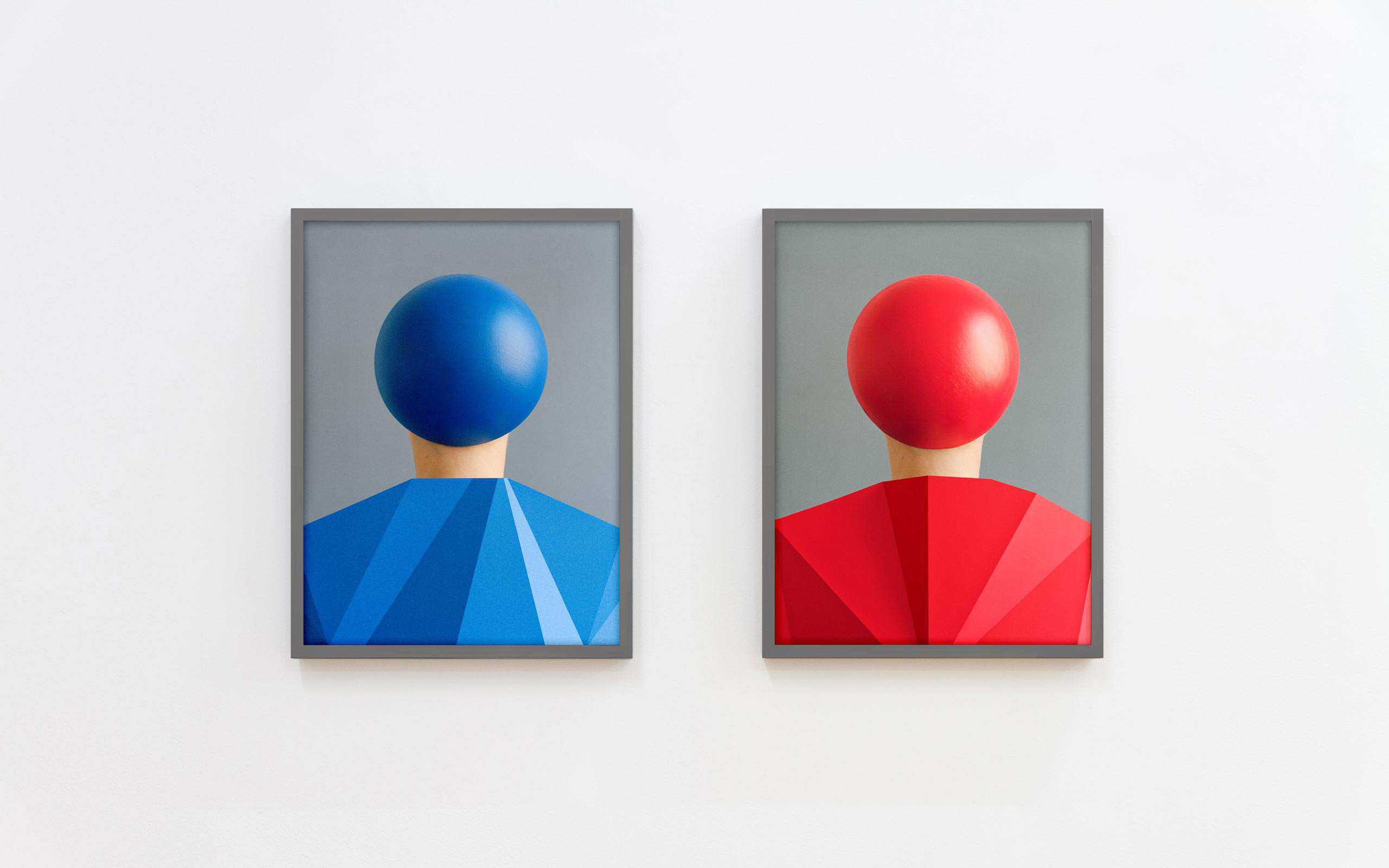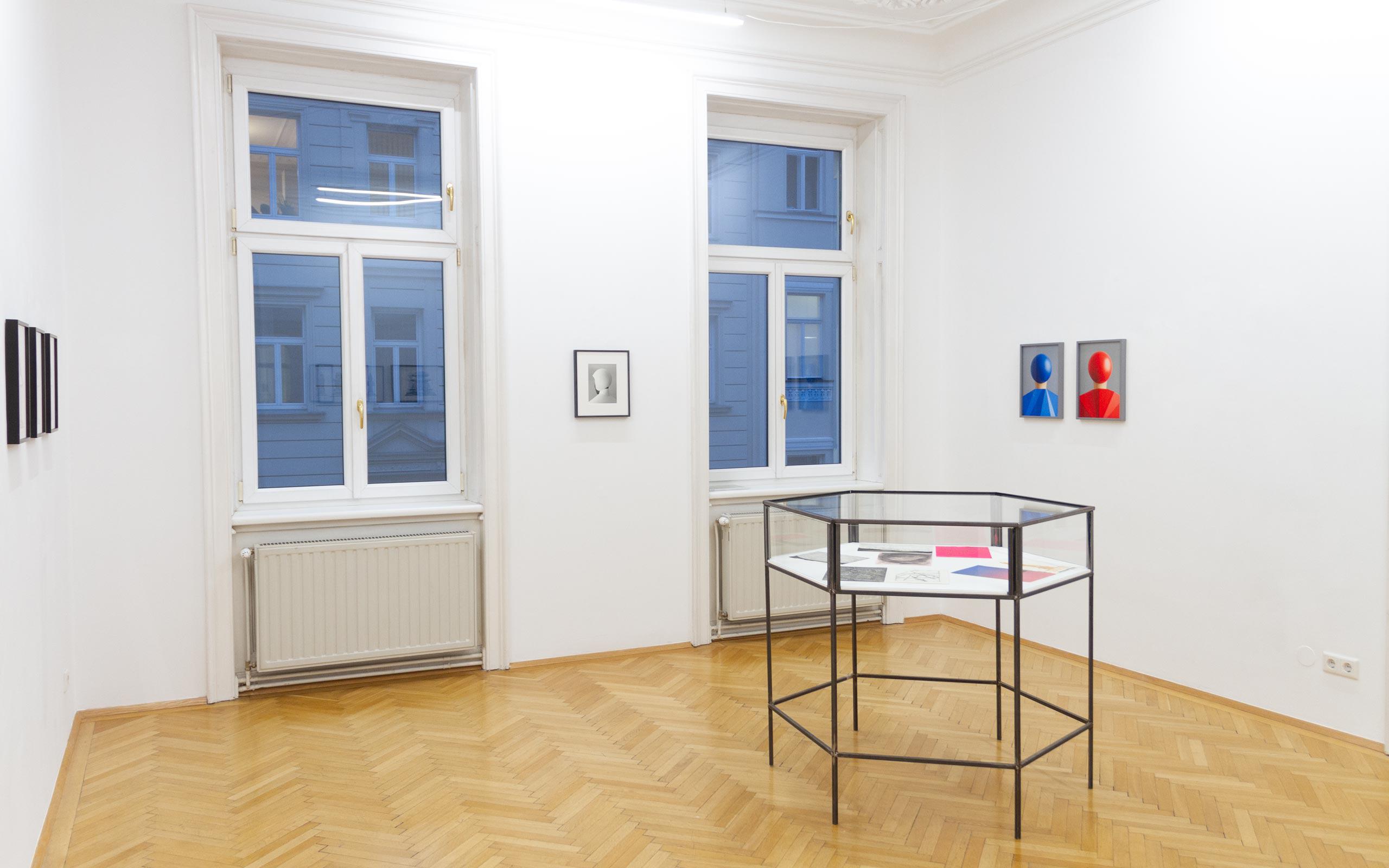 Andreas Werner works primarily in the medium of drawing and understands how to use the variety of expressive possibilities it offers and embed them in new realities. His depictions range from romantic landscapes and naturalistic images, rock formations and scientific designs, to abstract structures and architectural utopias, to post-media aesthetics and digital disruptions. Upon closer inspection, many questions surrounding Werner's work emerge. What do we see here? Are these buildings, temples, rockets, or robots? The actual nature of the objects, however, remains unanswered.
In the current exhibition at Collectors Agenda, the two artistic positions are juxtaposed and interwoven. What stands out is the monumental character of the works shown in the exhibition, which also includes two specially created editions, or series of works - a dialogue that takes place neither in the now nor in the future, and expresses itself in utopian aesthetics.
Inspired by Oskar Schlemmer, Tina Lechner's edition of Gina focuses on the depth and feel of analog black-and-white photography and plays with the balance between abstraction and figuration, but also between subject and object. Moving between art history and posthuman vision, the work deals with identity and the awareness of it. The exhibition also includes new works by the artist, in which the models are gradually disappearing and taking on a life of their own. In the process of photographic staging, the depicted objects thus become more and more alienated from the human form and in part become geometric still lifes.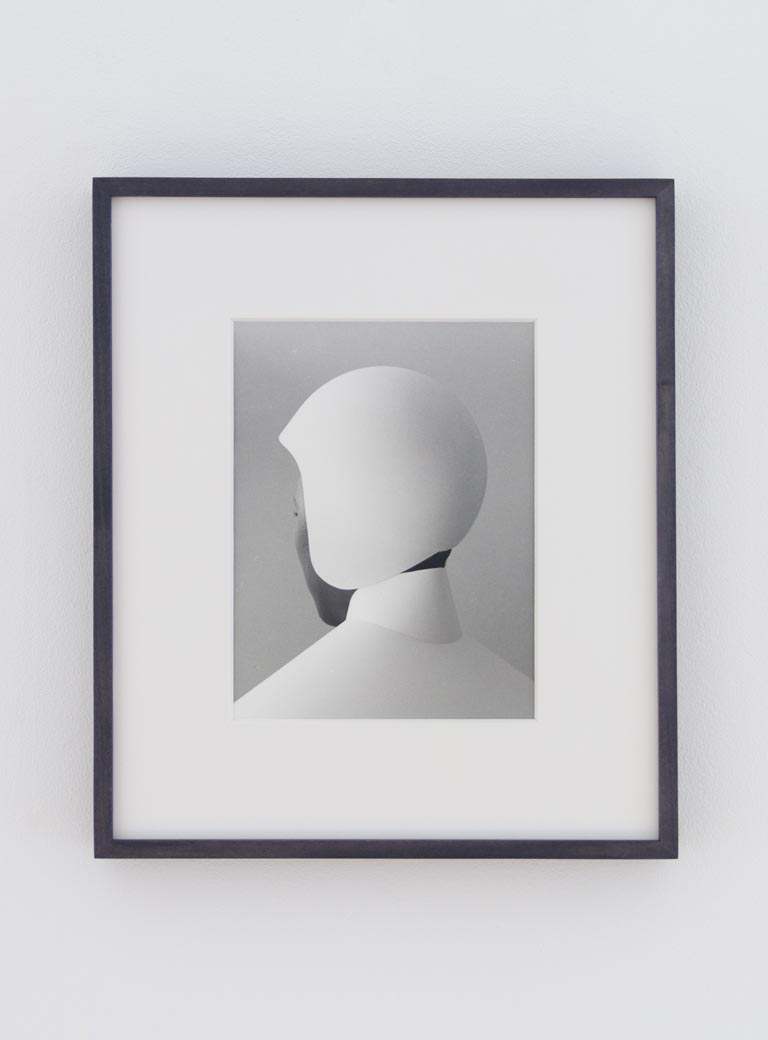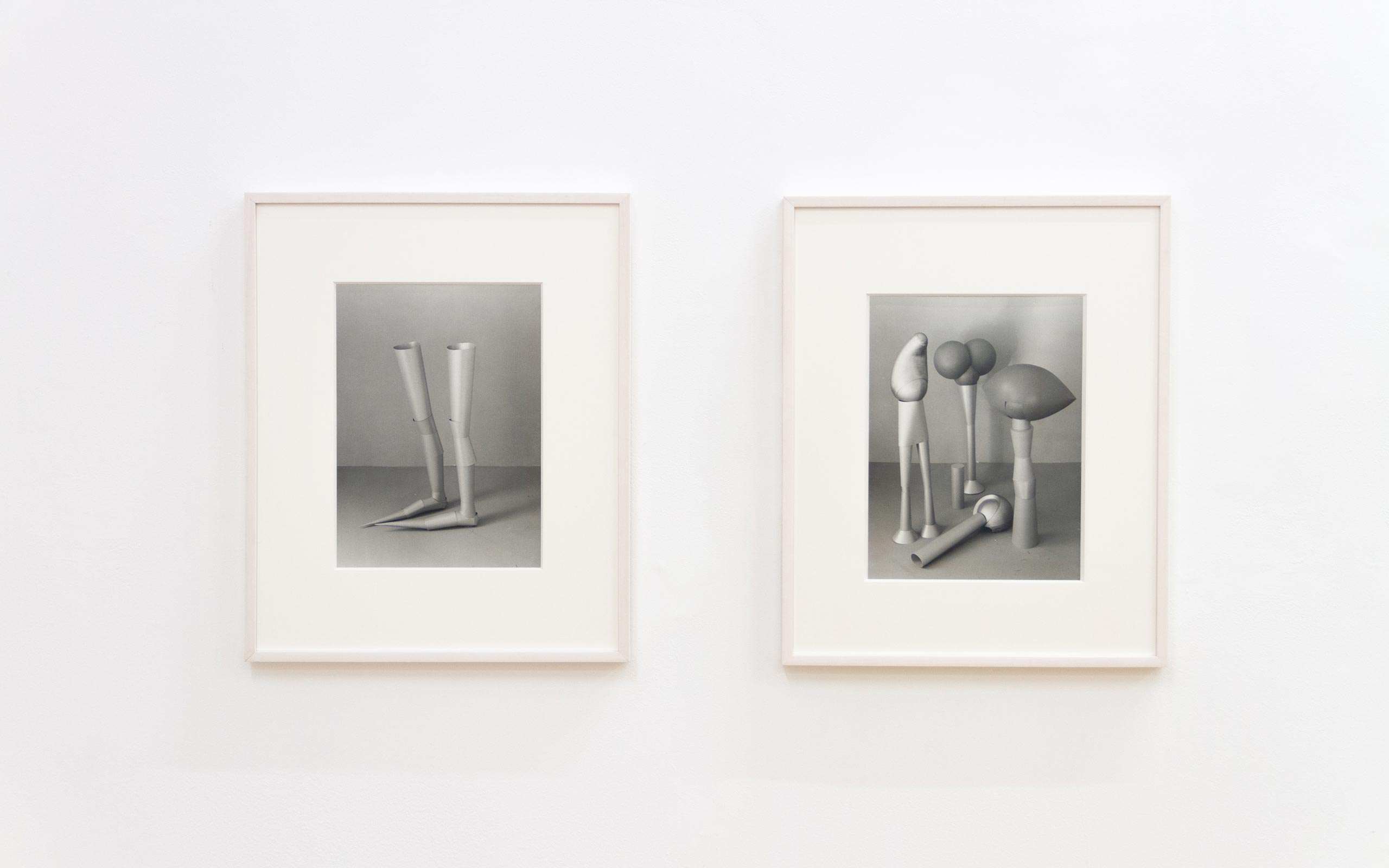 For Collectors Agenda, Andreas Werner creates five photogravures in different colors, making each work unique. The mad abstract dark, ground it - a hybrid construction of UFO, alien and at the same time temple, as well as architectural landscape - shapes itself as a mysterious structure. Werner plays with the perception of reality and poses the question of the readability of symbols with his work.
A pentagonal showcase made of metal and glass in the center of the exhibition space expands Andreas Werner's drawing possibilities. Accessible from all sides, the showcase appears like something crystalline, mineral. In an almost pseudo-scientific manner, he combines different drawings and relic-like objects, creating new contexts and narratives.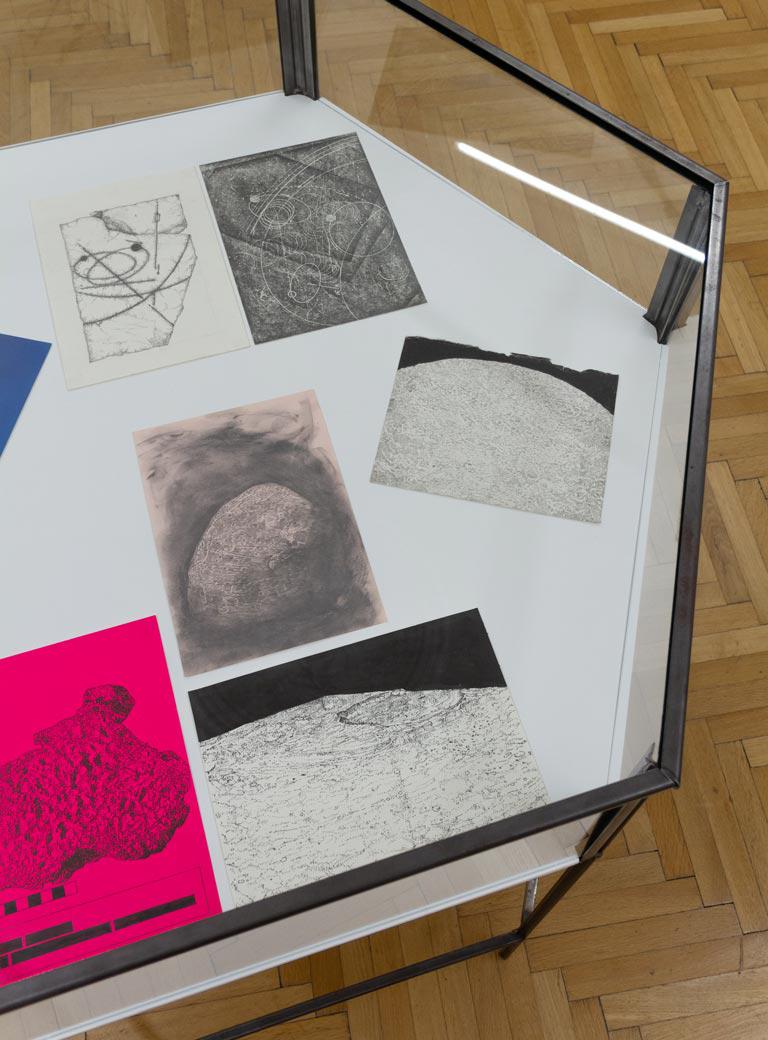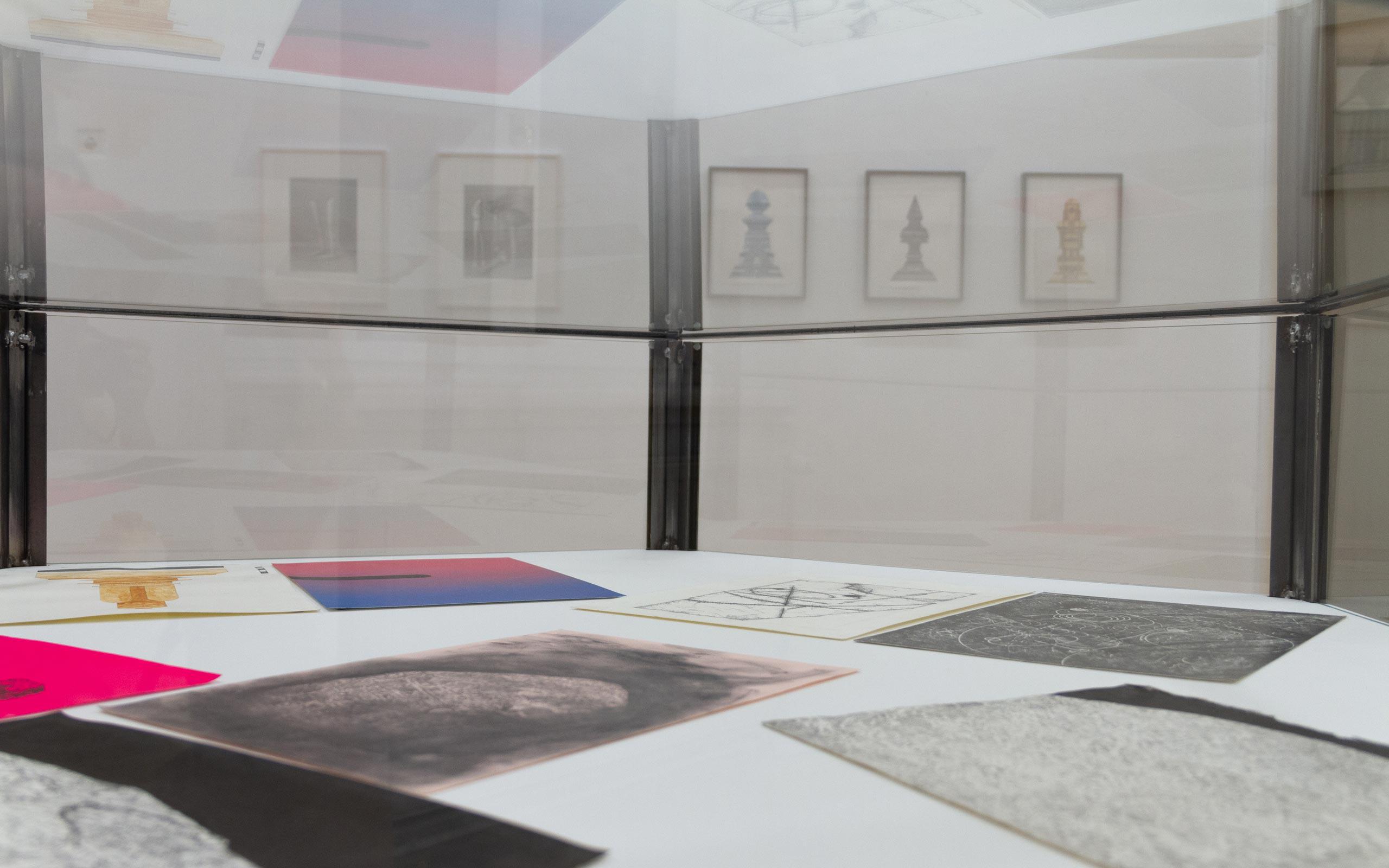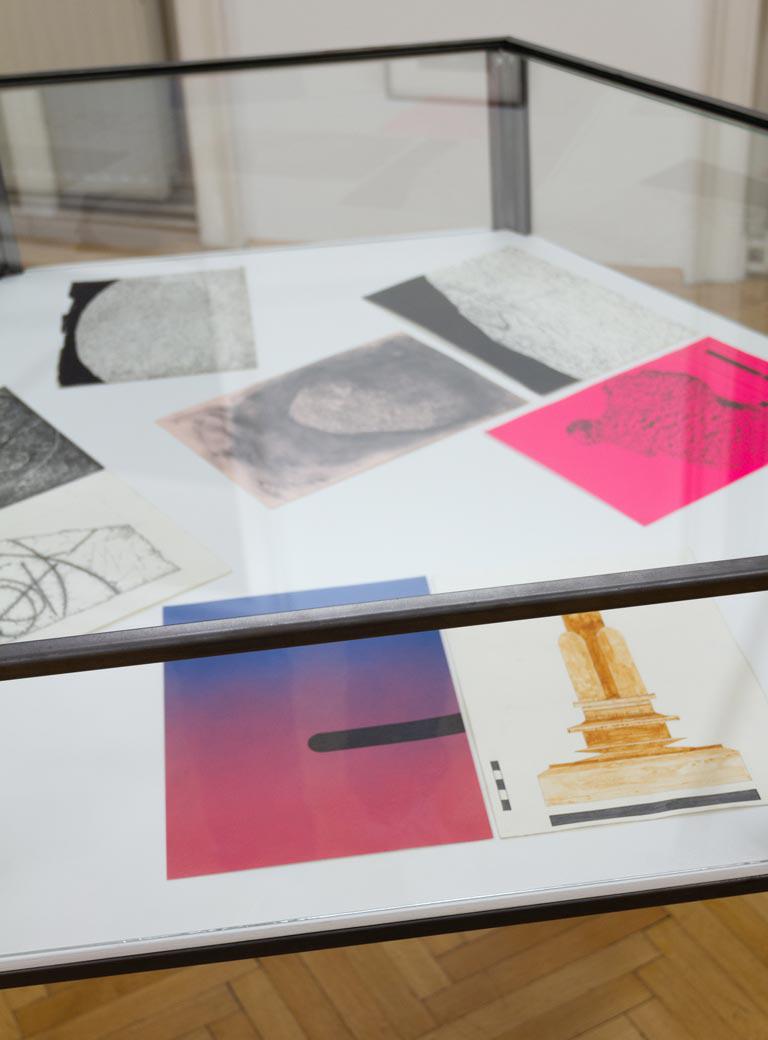 Andreas Werner's technoid-looking monuments, expanded in subtle color, thus form an interesting connection to Tina Lechner's photographic constructivist sculptures and still lifes. For these, too, shift from humanoids to cyborg figures, suggesting a certain anonymity and mysteriousness. Werner's temple-like, architectural ornaments make use of an opaque physicality that gradually disappears and alienates in Lechner's photographs. Retro-futuristic sculptures, oscillating between the human and the inanimate, define the exhibition space and thus open up new spaces for possible fantasies of the future - a discourse between archaic past and posthuman vision.