Adam Pendleton's mainly black and white works encompass different media; be it painting, drawing, installation, sculpture or video. They tie into his practice of Black Dada, a visual project he started in 2008, in which he is investigating the correlations between Blackness, abstraction and avantgarde. Hereby, Pendleton eschews preconceived expectations and perspectives by using deconstruction and abstraction to find new ways of visual expression.
Adam, Vienna is the stage of your first important solo show in Europe. As an American, how does it feel for you to present your work at an European institution?
I've had solo shows in Europe before, at galleries and public institutions, but this exhibition at mumok is special. It's the biggest presentation of new work I've ever had, for one thing. But also Vienna has such a long history of artistic innovation. It's interesting to ponder that legacy.
An important part of your working practice are your Black Dada paintings. Black Dada, as you have defined it, explores relationships between Blackness, abstraction and the avant-garde. Can you elaborate?
The phrase originally comes from Amiri Baraka's 1964 poem Black Dada Nihilismus. With his poetry he was creating a space for art to be something other than literal or expressionistic, just like European Dada had done fifty years earlier. Black Dada is a visual space for experimentation, for seeing things from different angles simultaneously — including, but not only, Blackness.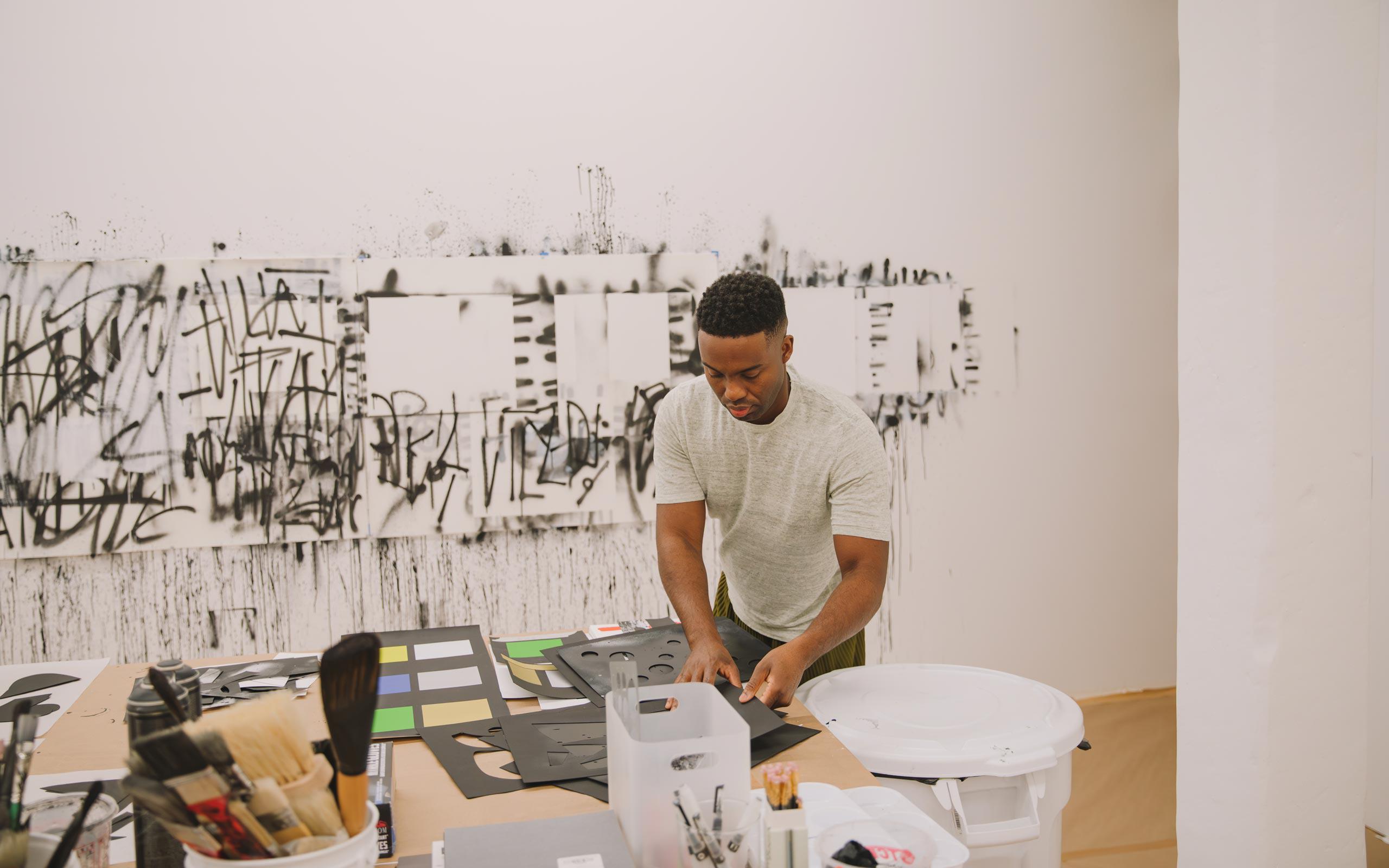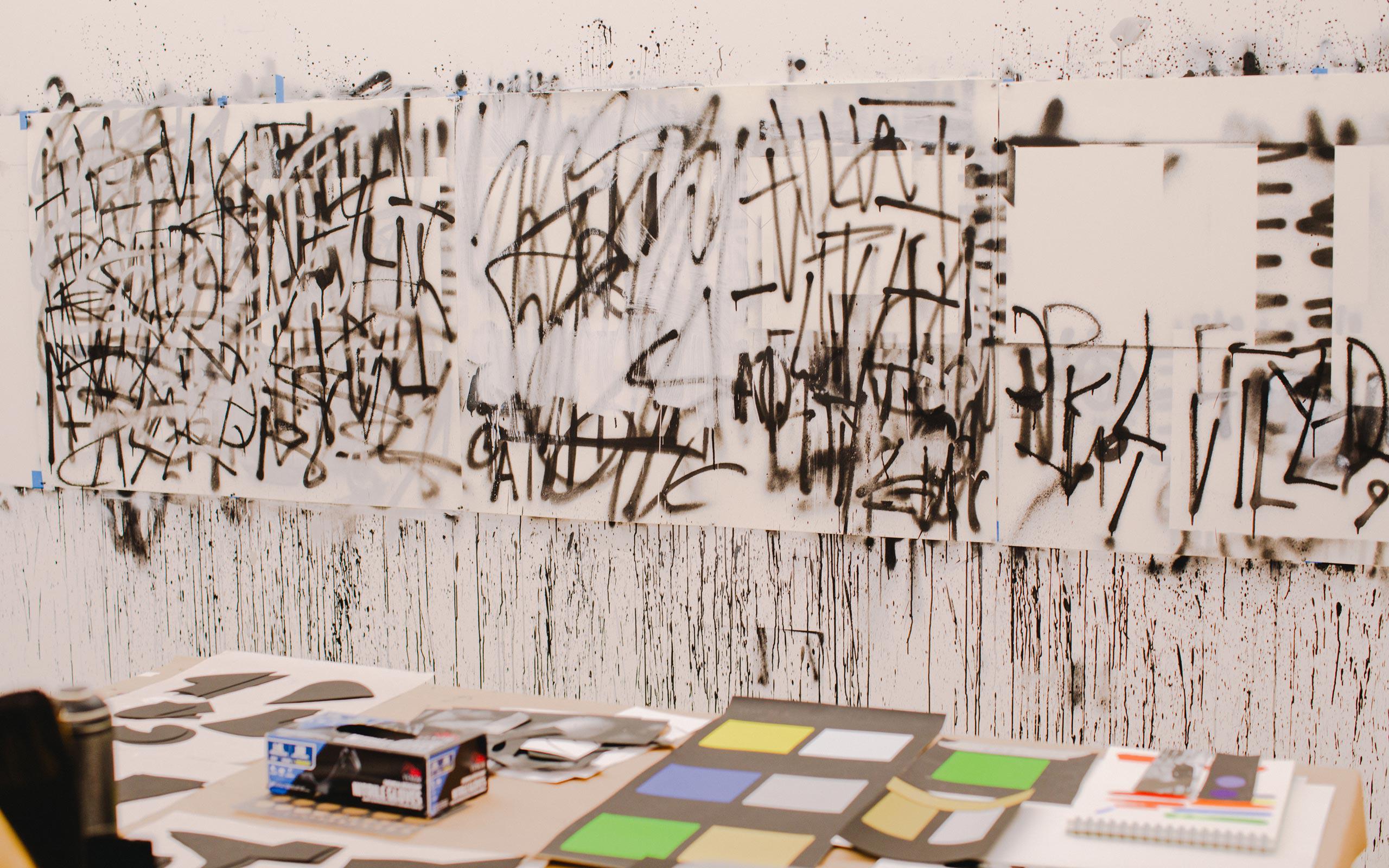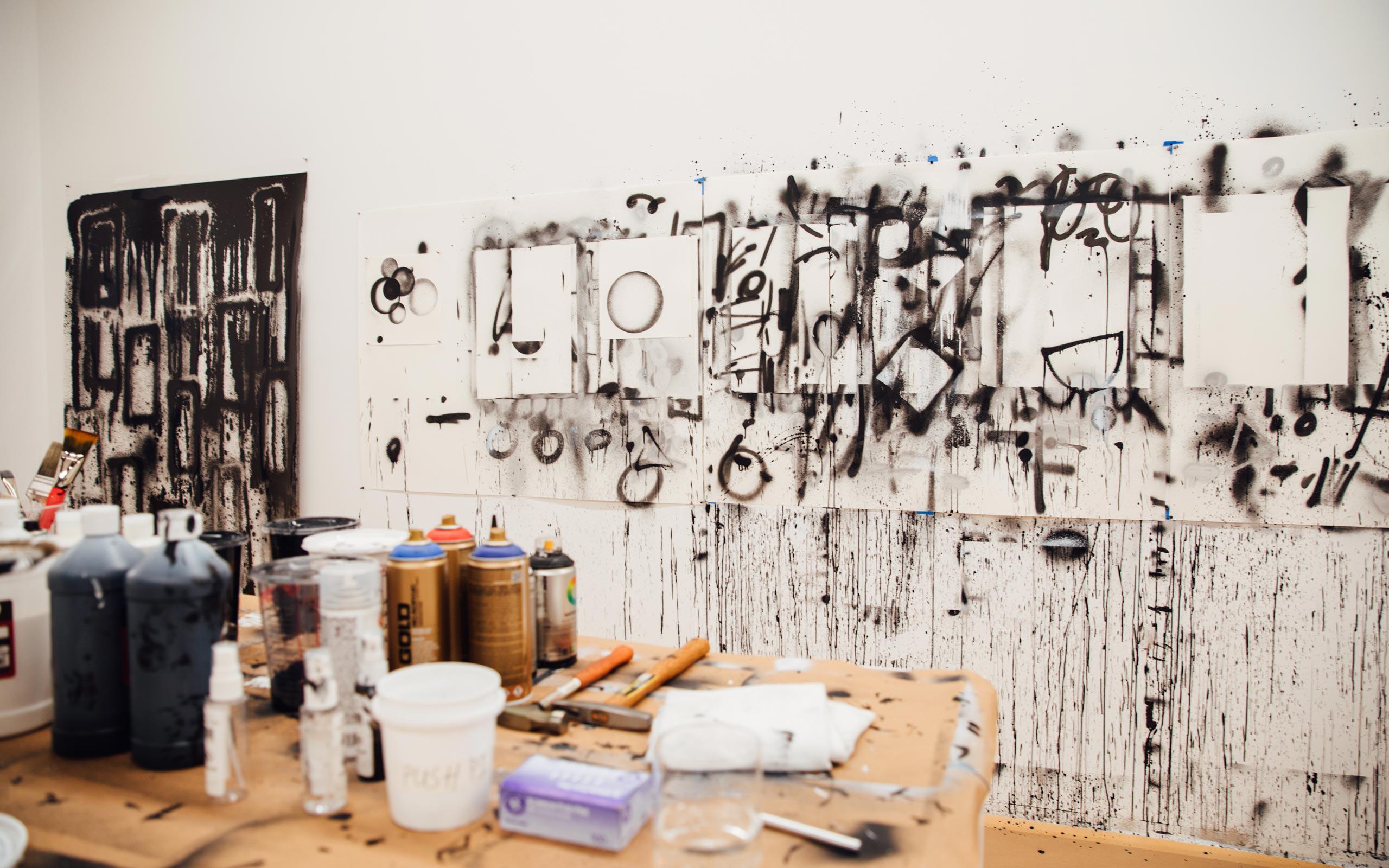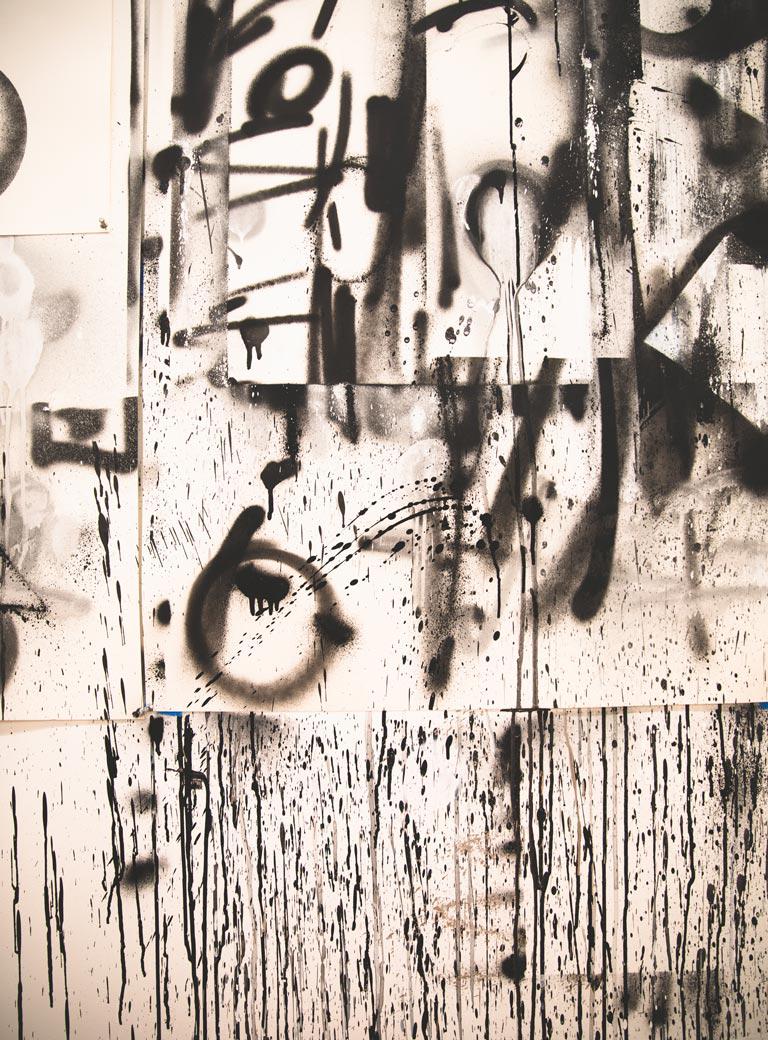 Is the artist someone who discusses actual issues, by using a more formal or abstract point of view?
My paintings are abstract, so obviously their point of view is primarily formal, even when they include language. But all paintings, I would argue, embody multiple positions, some of which are beyond the artist's intention or even understanding. My work doesn't have a political agenda, doesn't propose policy solutions, but it does acknowledge a political reality. And that reality includes the many ways language both serves us and fails us.
Language is an important part of your practice, as in your paintings depicting the lettering WE ARE NOT. Where does this idea of affirmation through negation come from?
Let's look at that question from a few different angles. First, the rhetorical space of these paintings isn't either/or. It's both/and. The we in the paintings is inclusive. It encompasses the spectator, the artist, the paintings themselves, and the world outside. That's not to say it's a cozy and harmonious we. And that brings us to the word not. The not is a refusal, obviously, but it's also a clarification. We're not this. We're not that. We're something else, something variable, something that might change from one moment to the next. So it's productive to keep asking, "Okay then, what are we? Who are we?"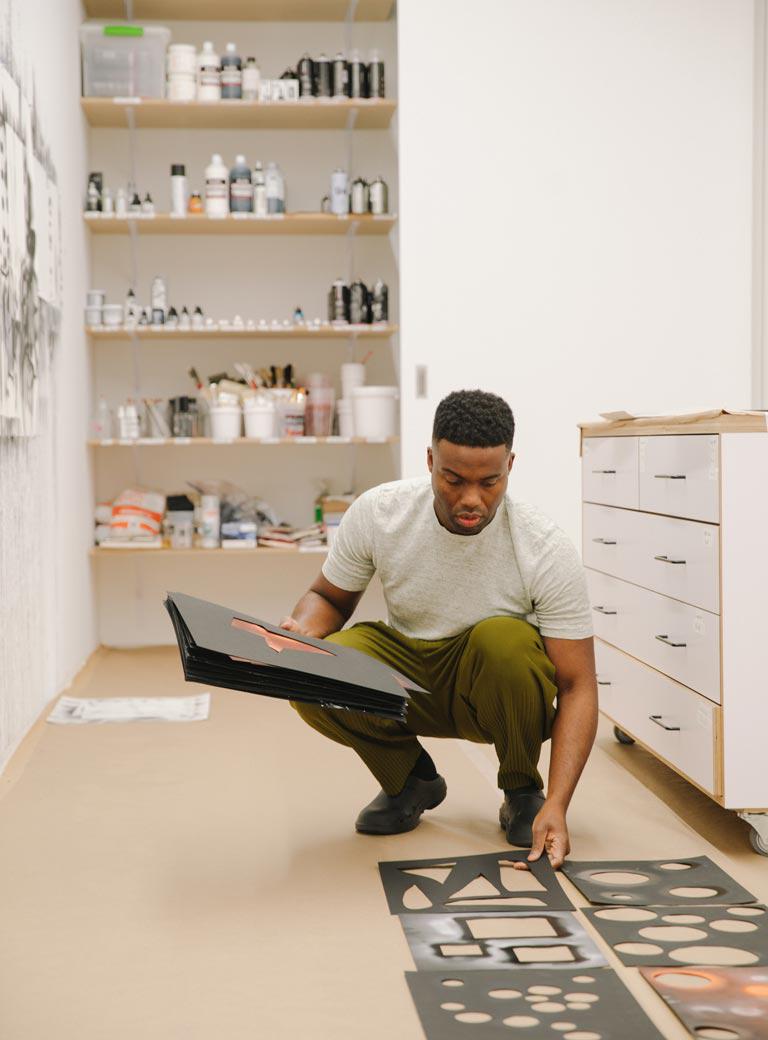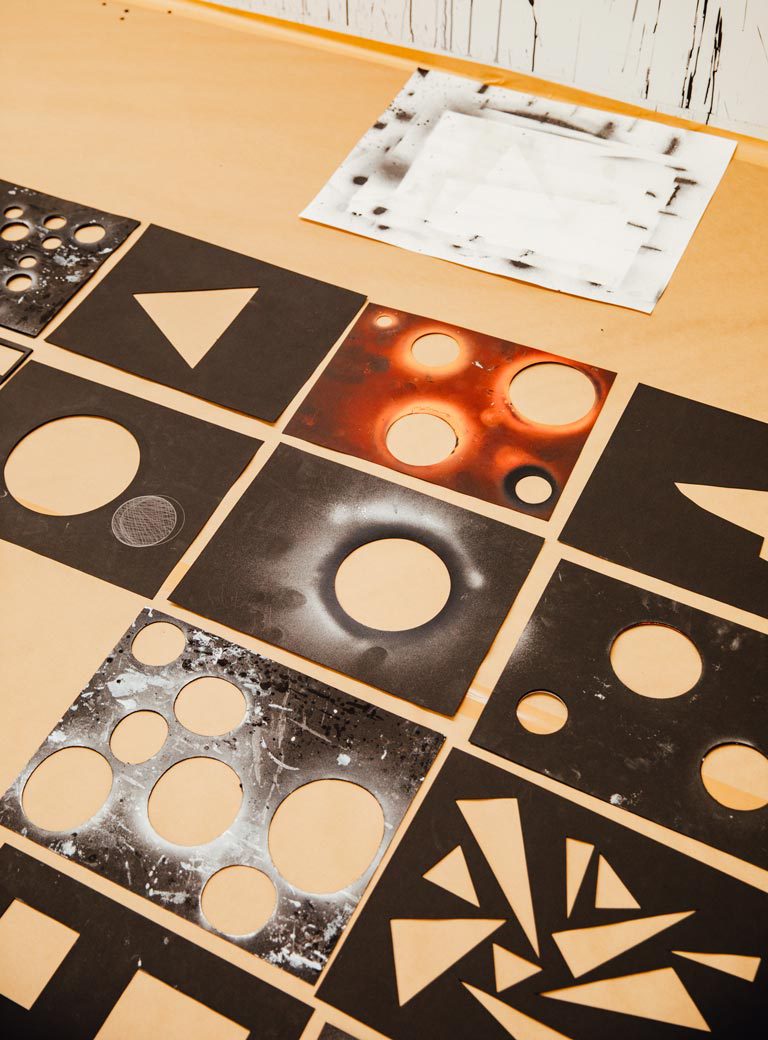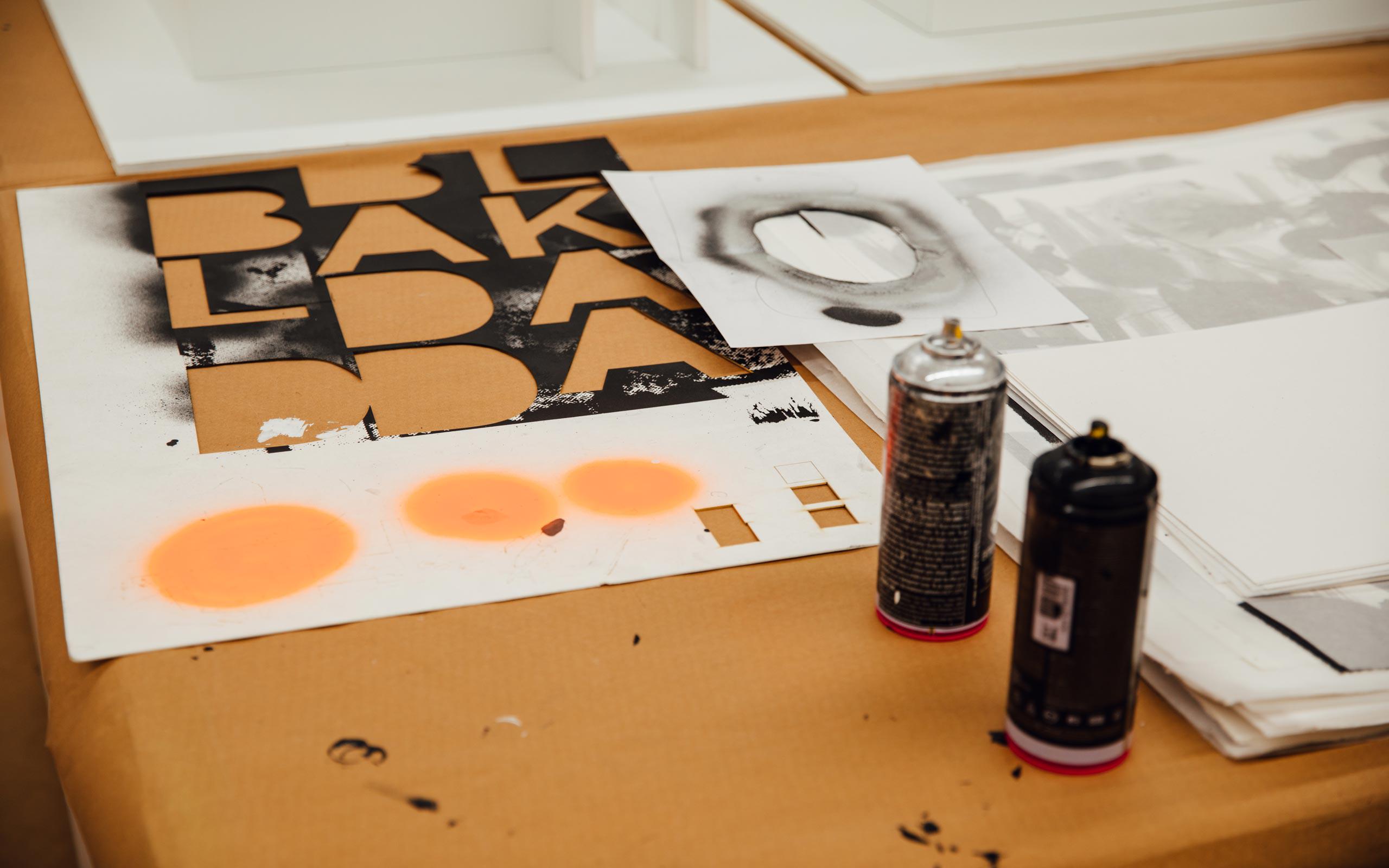 You call yourself an abstract artist – is abstraction for you a tool to show our complicated world?
One of the appeals of abstraction is its open-endedness. This makes it particularly useful for capturing the way we all experience the world today — the psychic compression of everything happening simultaneously. So, yes, the visual complexity in the paintings is also representational, in a sense.
How important are the surroundings in which your works are shown? Do you take them into consideration when preparing an exhibition?
For every exhibition, I use what's at my disposal. Which is not just what happens inside my studio – there's also the context in which the work is experienced. Some artists, especially painters, don't really concern themselves with the container in which their work is shown, aside from basic considerations like lighting. But the architectures within my work always inform the structures of my exhibitions. For example, the second floor at mumok, with its accumulations of works and its jagged sightlines, is a literalization of the space of my paintings. The spectator looking at these compositions is also moving through them. And, going back to the compositional logic of we, the viewer is included in the works, is physically implicated in them. And that experience activates something, gives the viewer the critical instruments they need to approach the work on their own terms.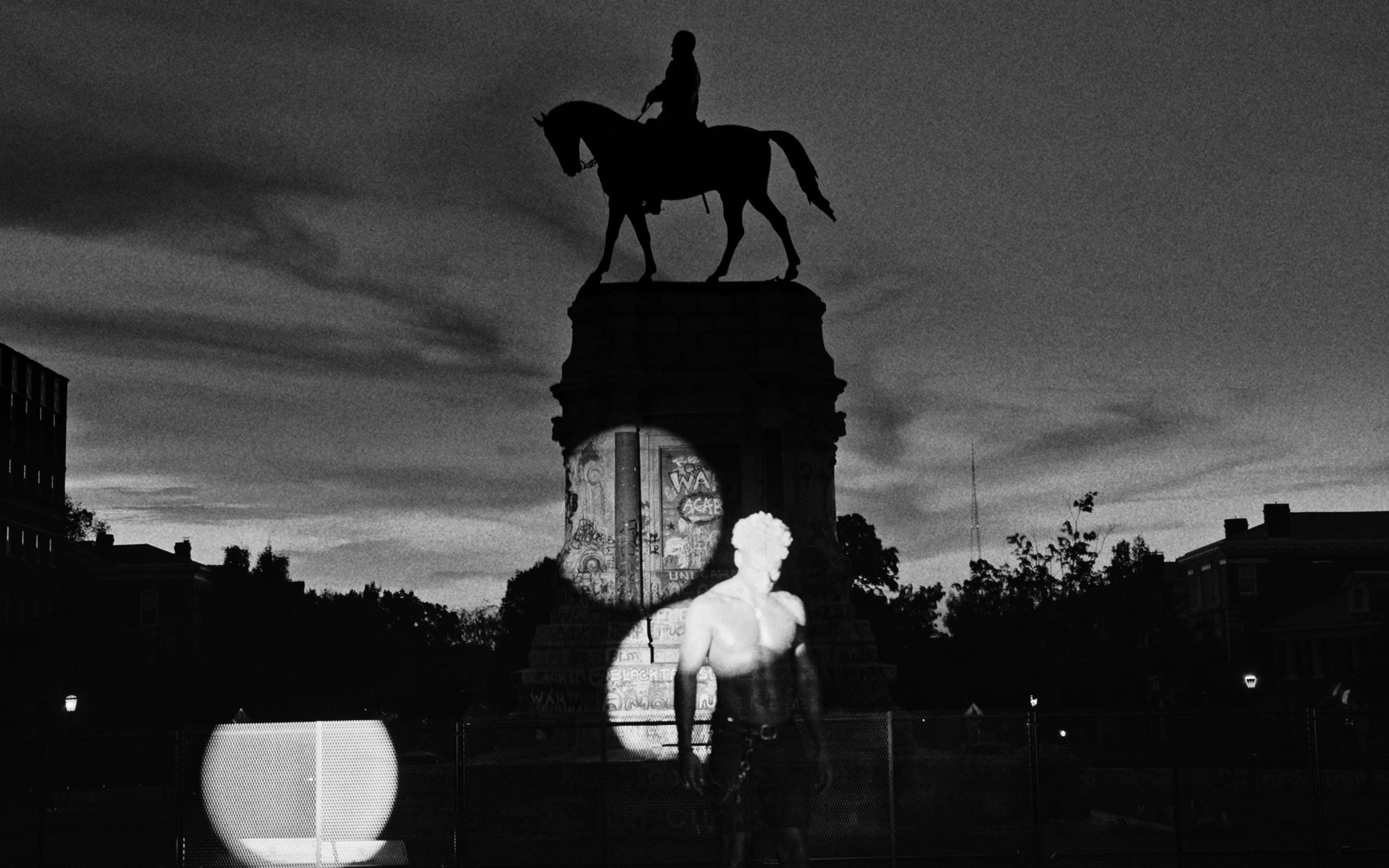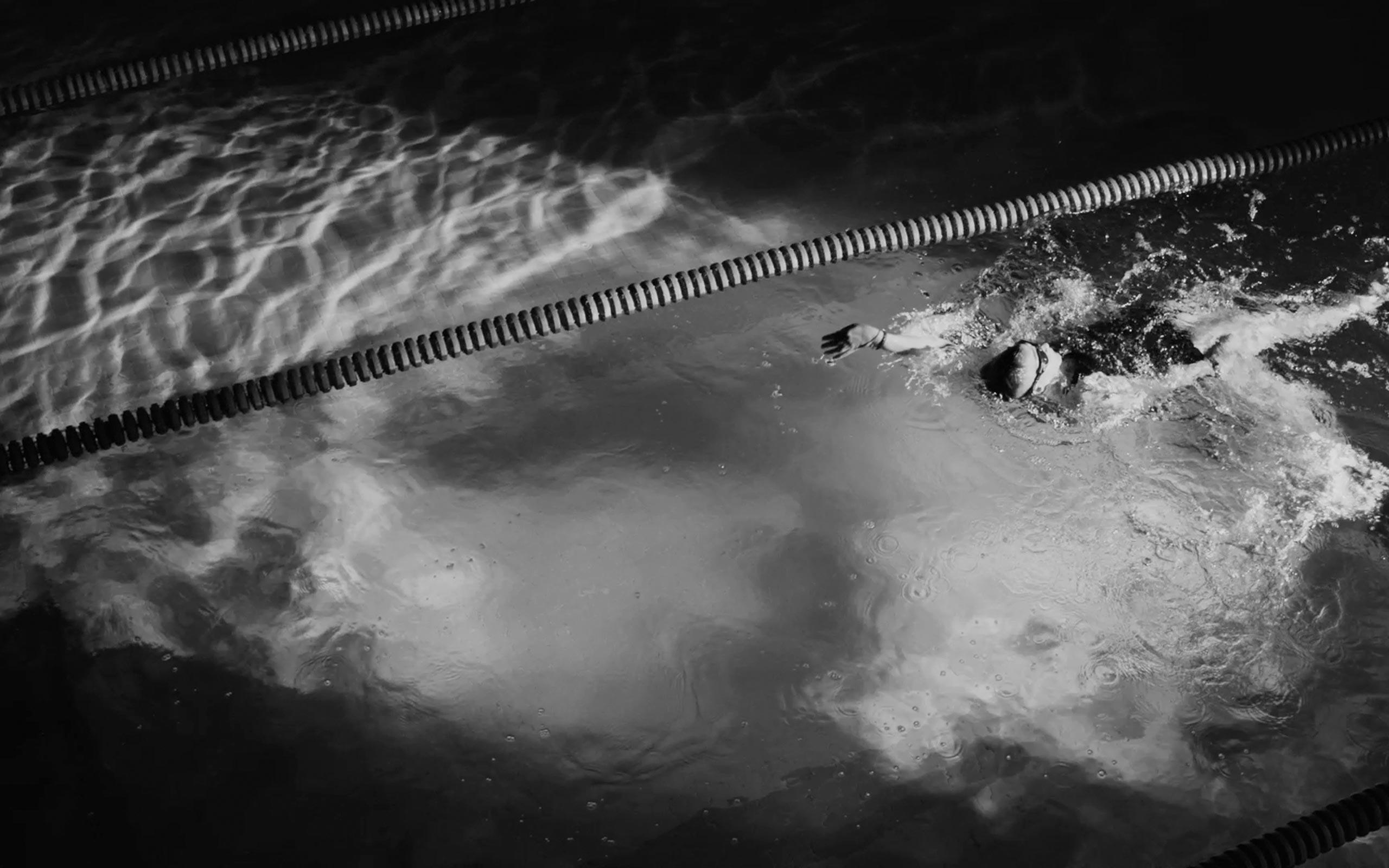 An exhibition title like Blackness, White and Light can be read in different ways: on a literal level of course, it describes the basic elements of your work. But is it trying to express other ideas, too?
The exhibition expresses itself, so instead of talking about what the title means, let's talk about what it does. What do those three elements have to do with each other? What is the relationship between A and B, or B and C, or A and C? What if we juxtapose A and C against B, or B and C against A? These differences are productive, from a linguistic standpoint. The independent meaning of each element emerges from those differences. So maybe the elements are not so independent after all?