Andris Eglitis decribes himself as a painter, even though he builds impressive huge architectual sculptures. His comprehensive work investigates issues around space, civilization and wilderness.
Andris, how did you get involved in art and became an artist?
My parents registered me for the Janis Rizentals secondary art school at the age of twelve. I had intense drawing lessons and was very interested in becoming a painter. After having finished school, it was only logical to continue studying art. So, I attended The Art Academy of Latvia. In the process of my art studies I began to question my educational background, wondering whether art was my true interest. Perhaps I had come in contact with the art too early. I tried to abandon the idea of becoming an artist for a short time and found out art is my passion, I am thinking about it all the time. This let me continue pursuing it and I haven't found anything more exciting yet.
What or who inspired you at the age of twelve?
At the time I was fascinated by the Latvian painter Janis Pauļuks, whose monograph I owned. Later I developed a more specific taste.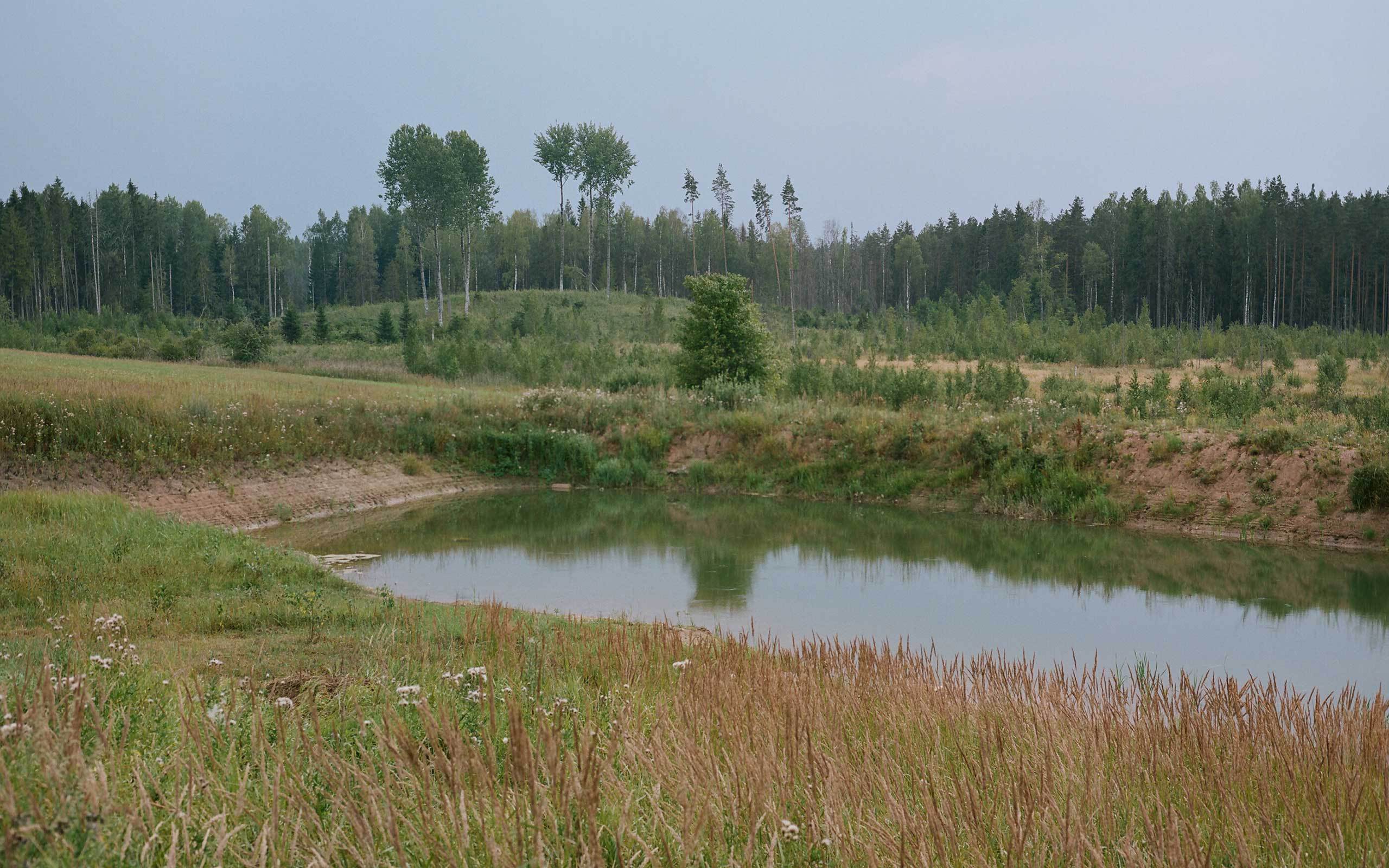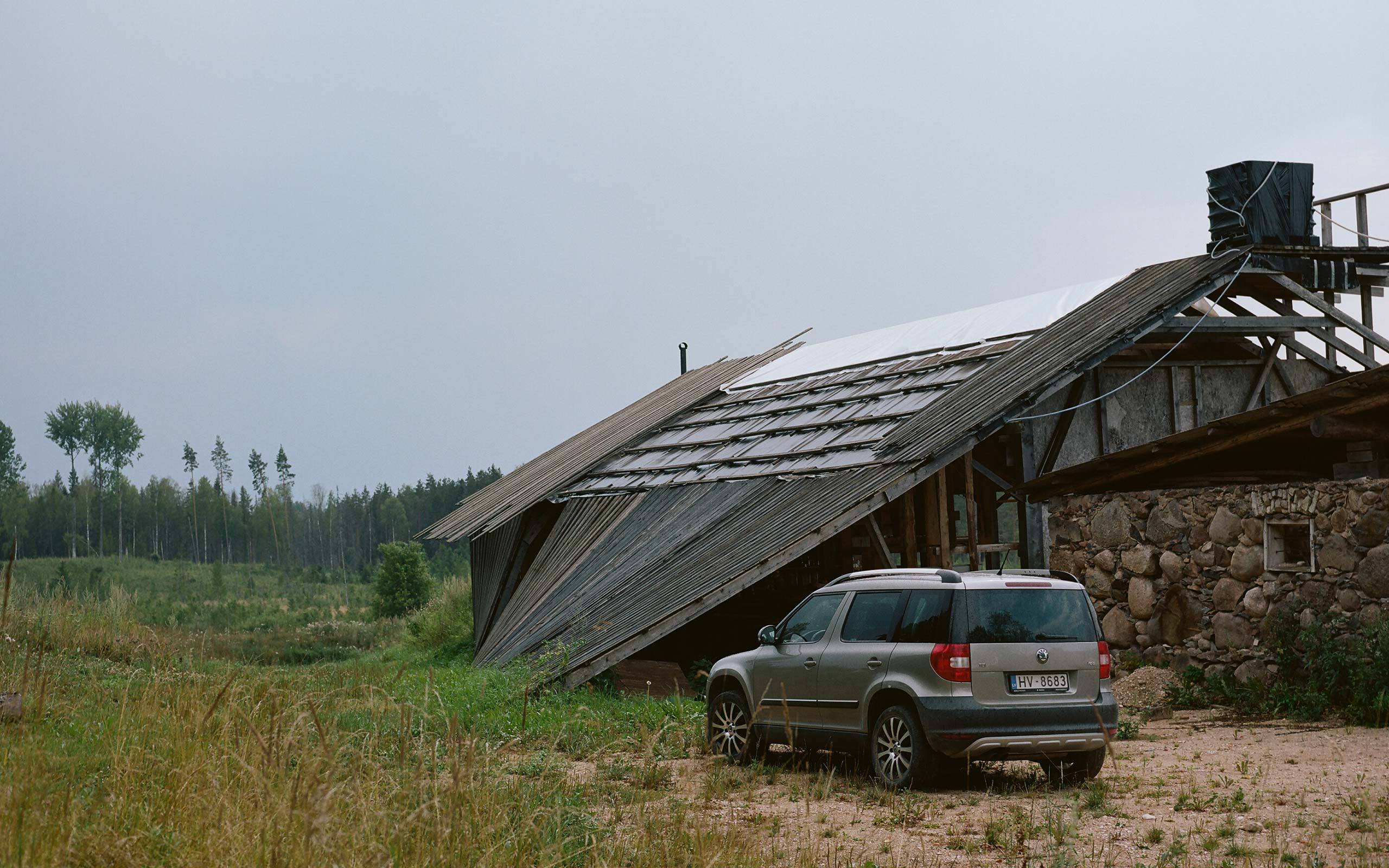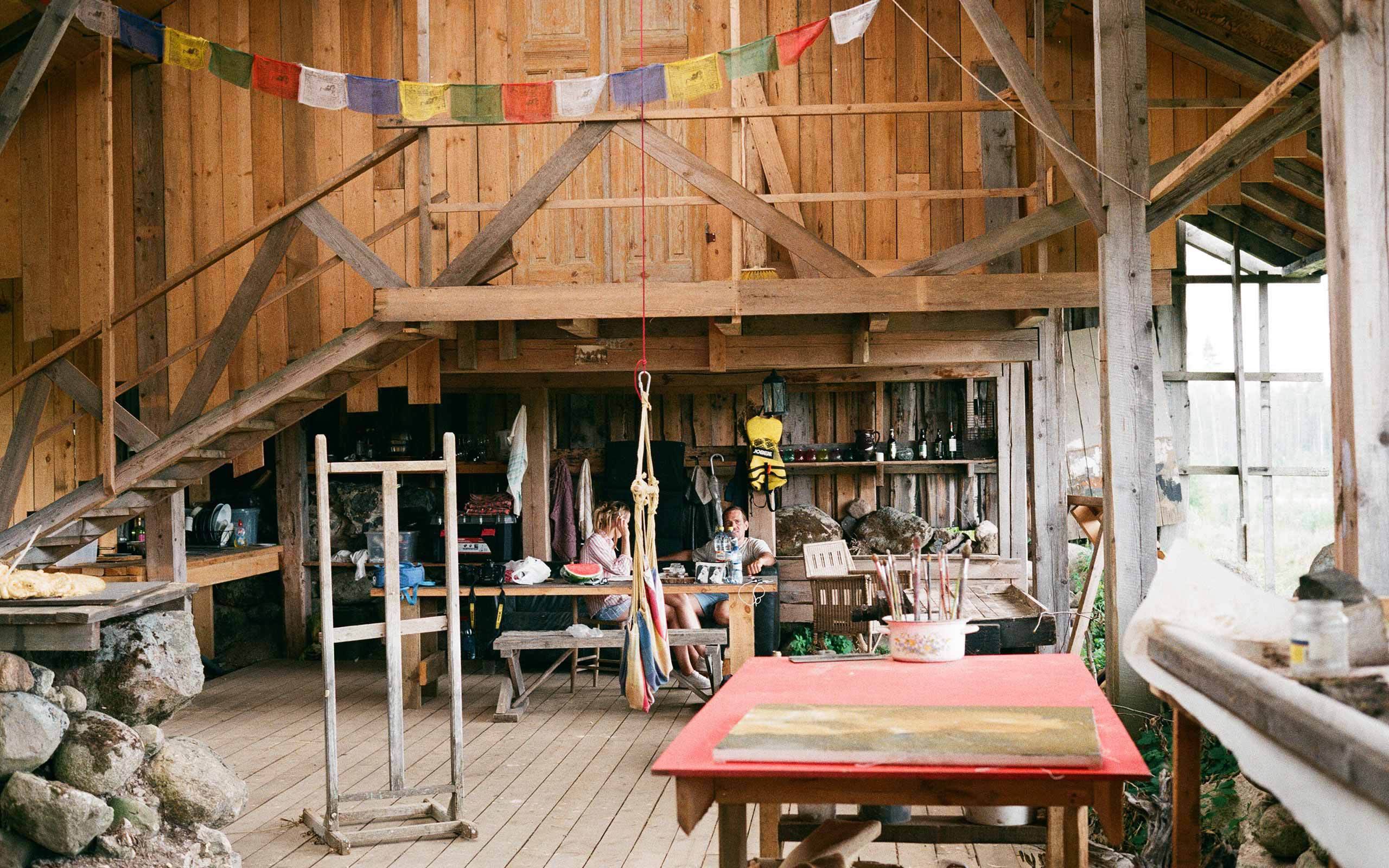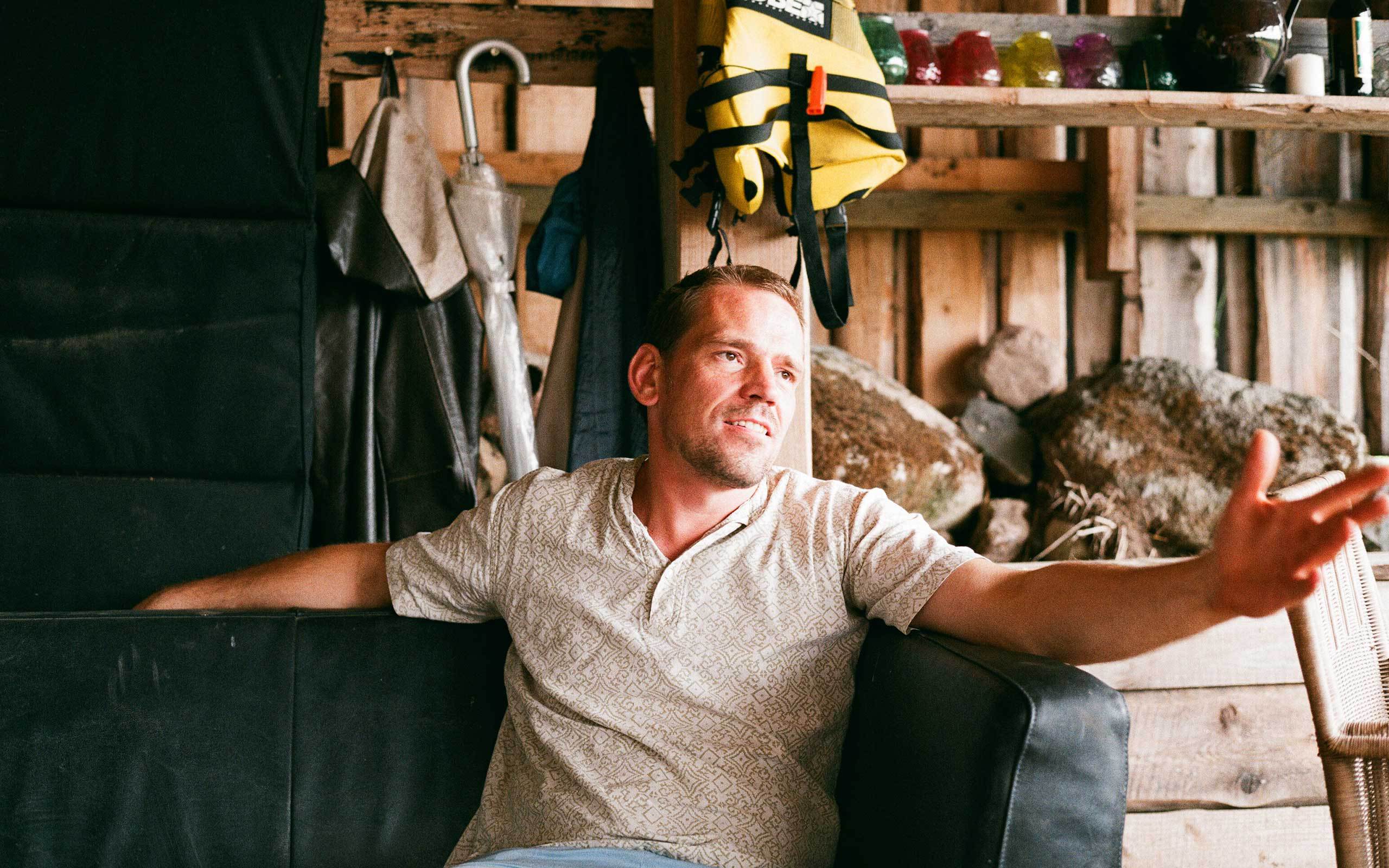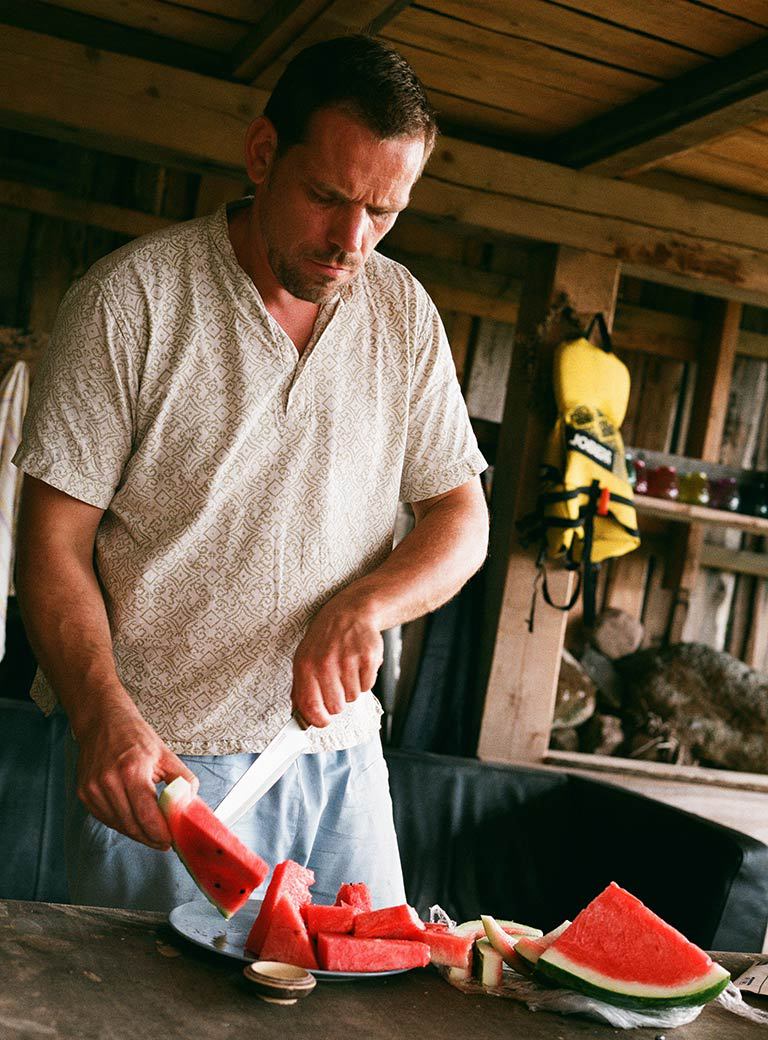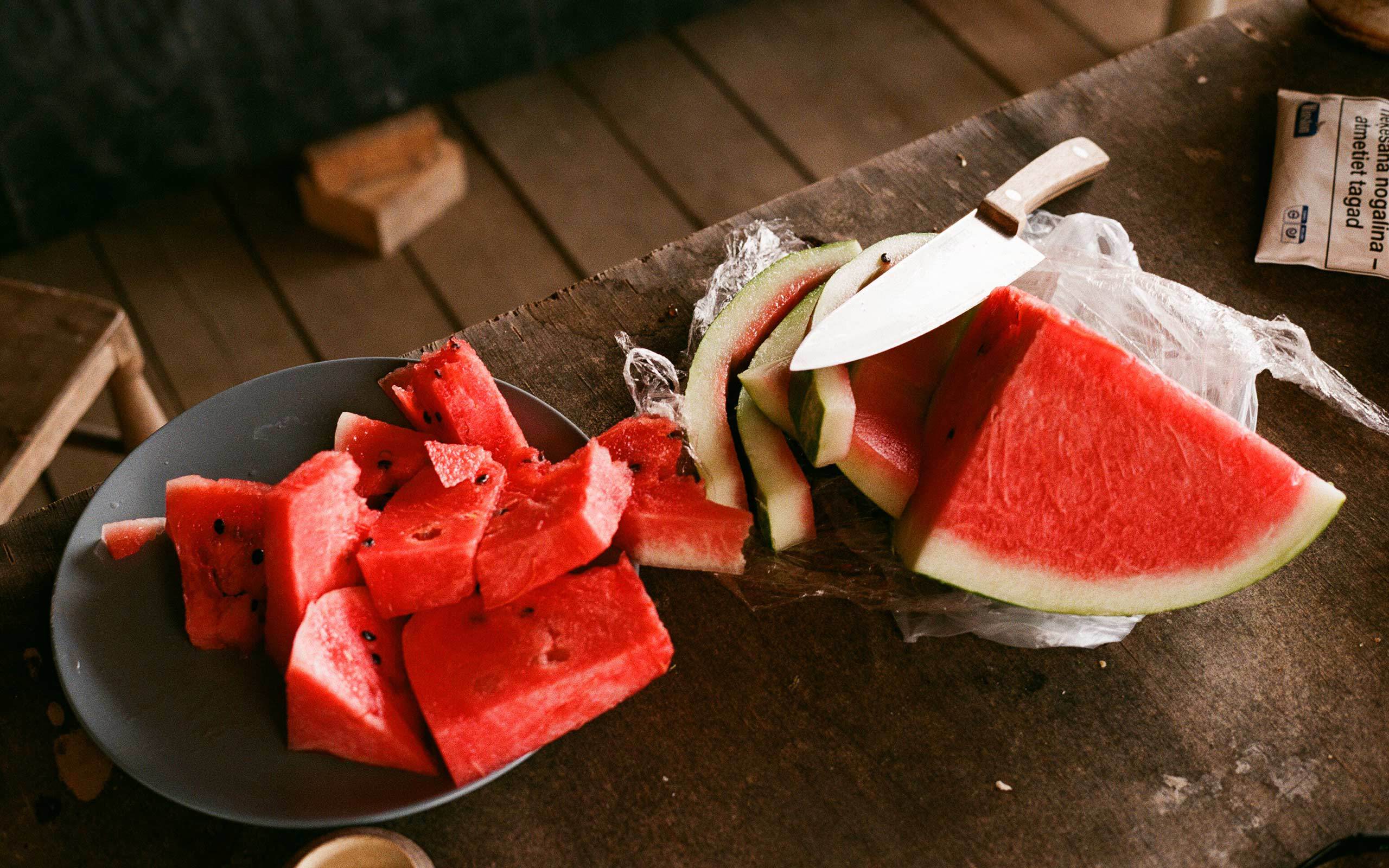 You are a painter, but you also create so-called "useless" architecture and huge installations. Where does your artistic practice begin?
I have studied painting. As a sculptor I feel uneducated and this may bet the reason that I feel freer. I still consider myself a painter. I began to build installations in order to paint them, later they started to exist as independent artworks which I call sculptures of architecture, sculptures are three-dimensional statements, while architecture stands for itself. I also collaborate with my wife Katrīna Neiburga, who is a video and media artist, a number of multimedia installations have evolved from this collaboration.
What are the predominant topics of your work?
I work primarily with the concept of "space". All my paintings have focused on illusory space, even if they dealt with the existing reality. Every relationship to any space interests me and I like to explore how mental and actual space interrelate. Apart from this I work with certain concepts, recently referring often to Martin Heidegger's "building dwelling thinking", where he says that the way we are existing in this world is dwelling both physically and mentally. My thinking revolves around the issue of civilization and how to understand the world, especially on a social and political level, although I want to stress that I am not doing political art. I'm a poet in art who works rather poetical than political.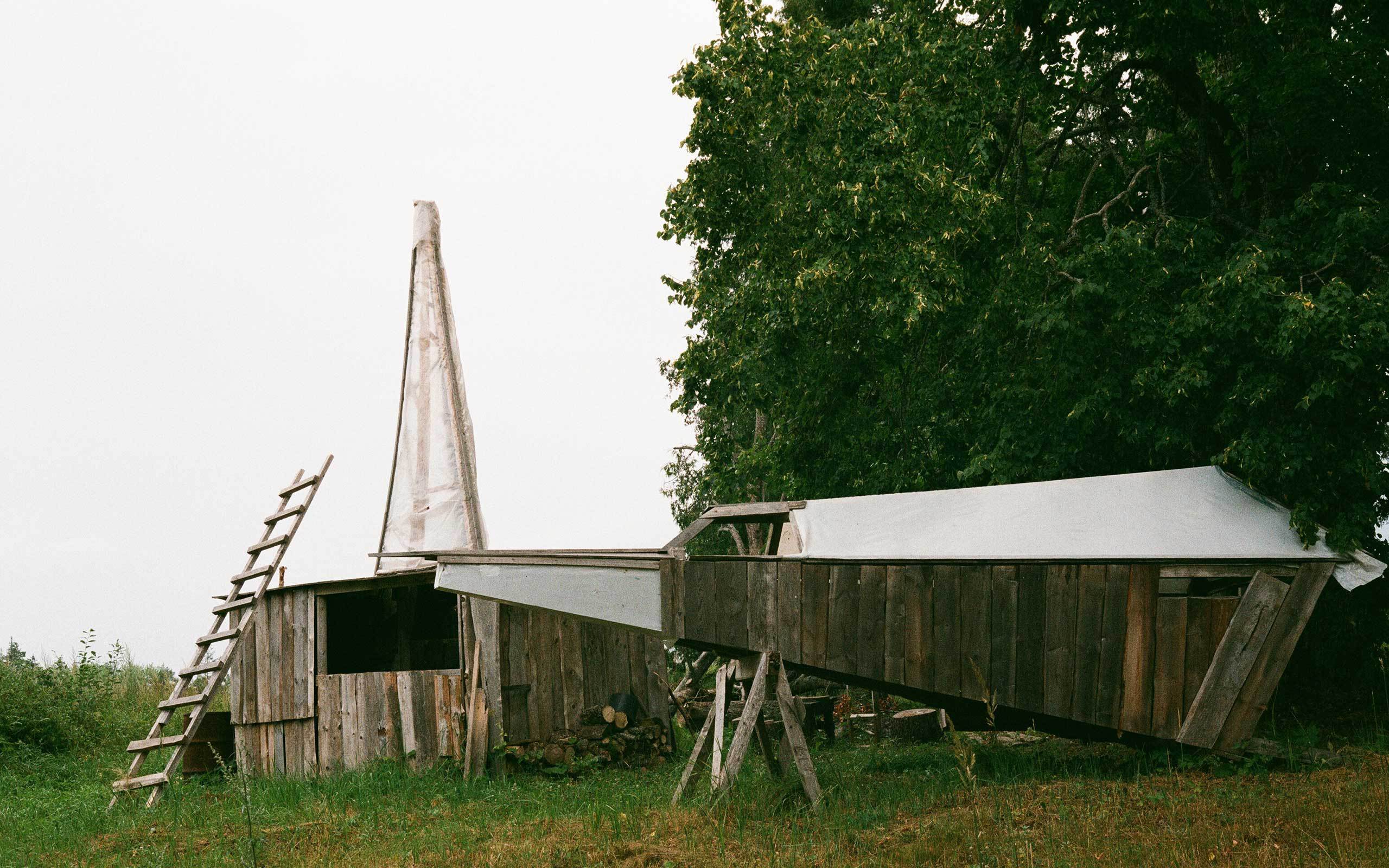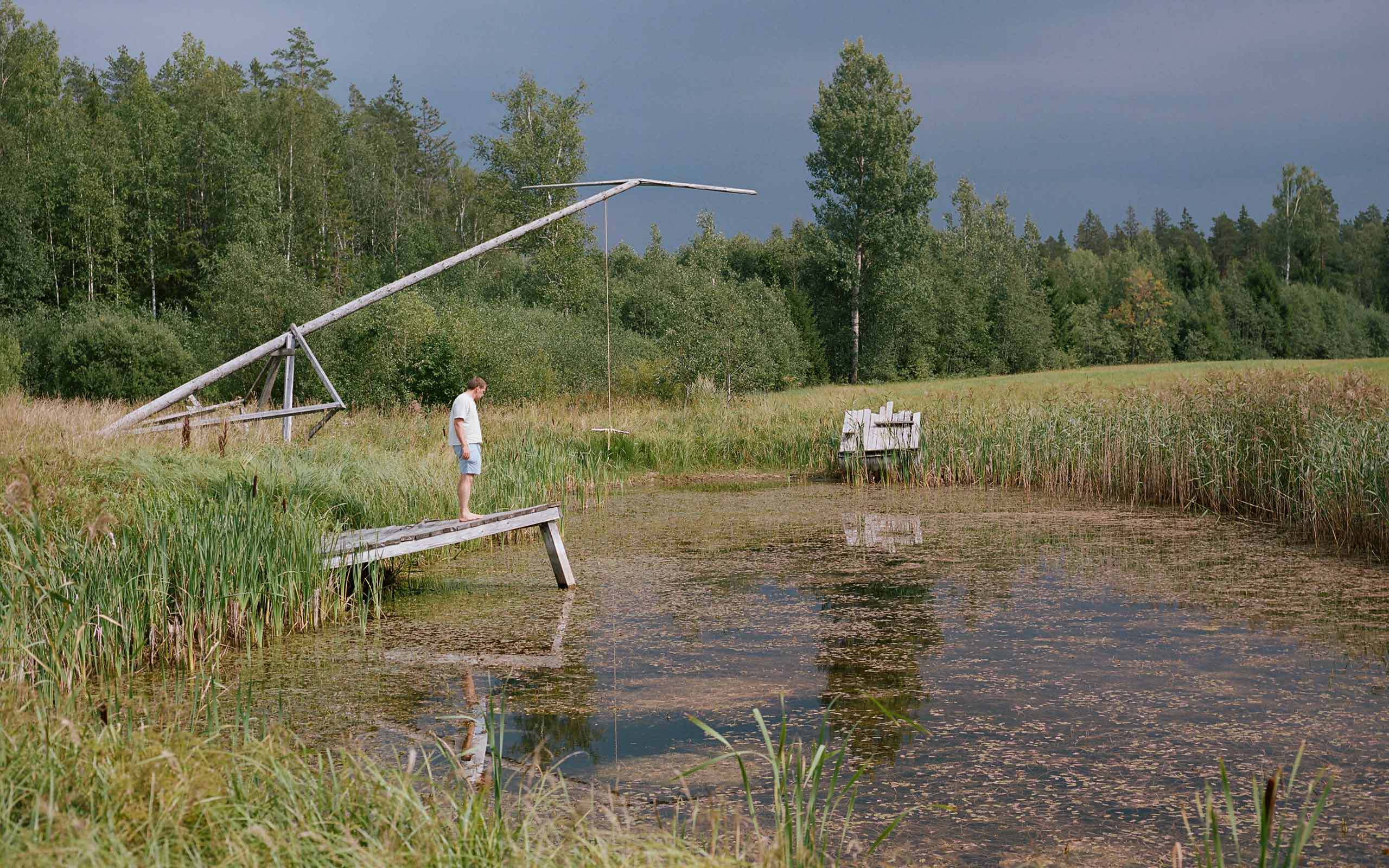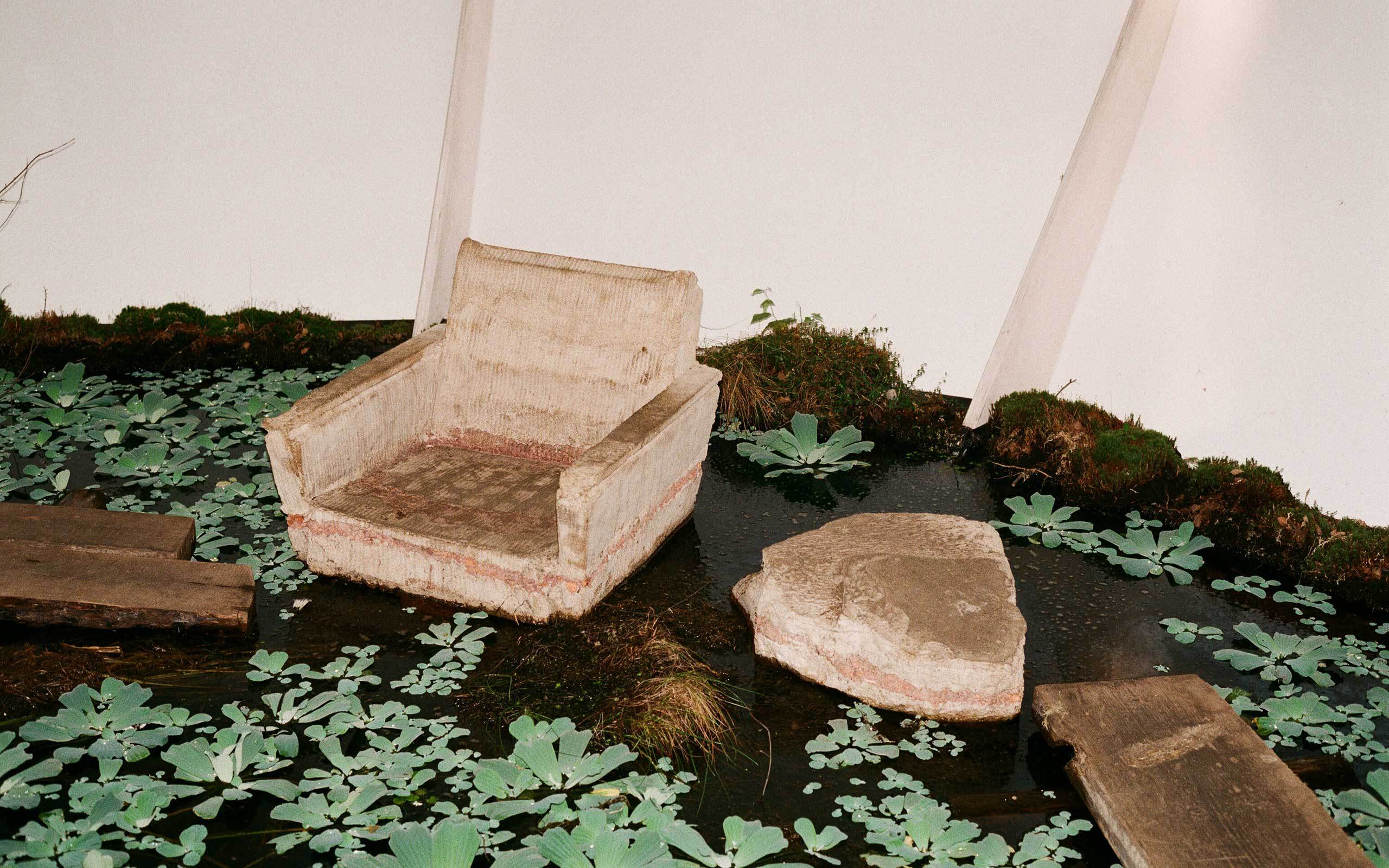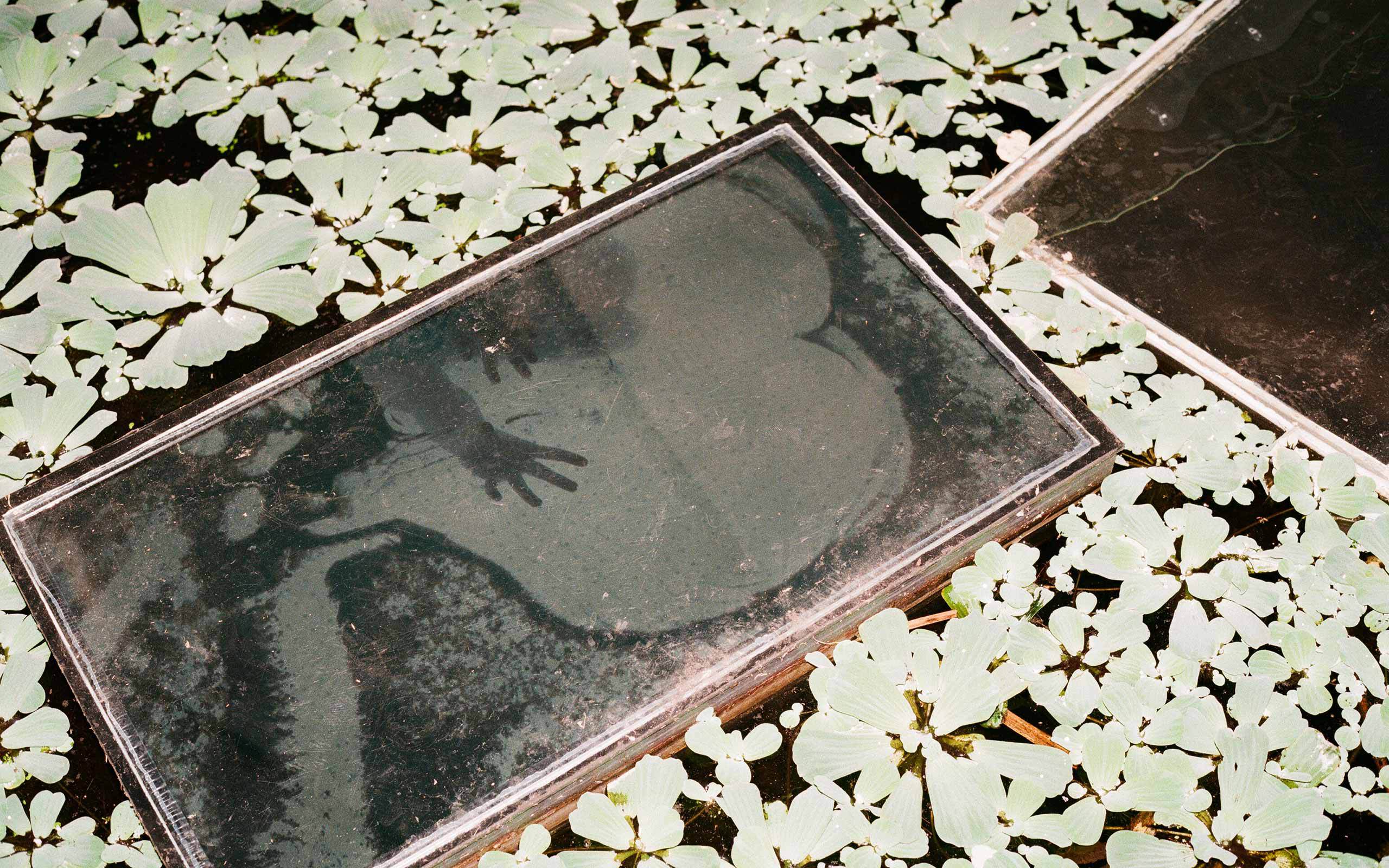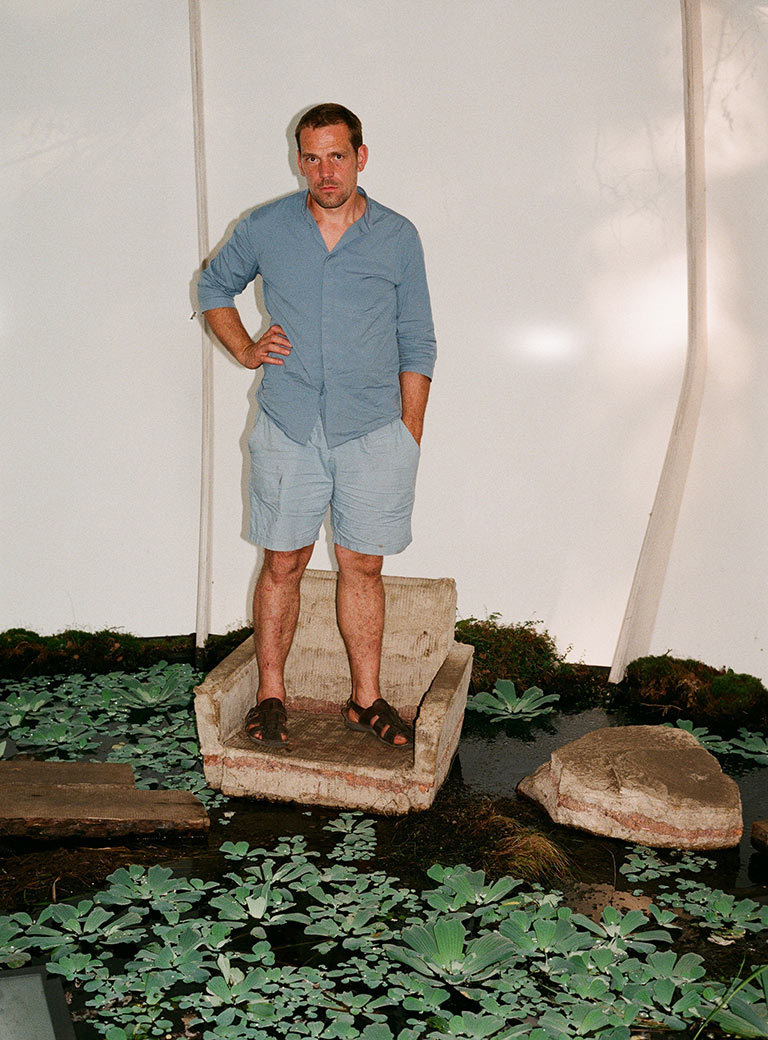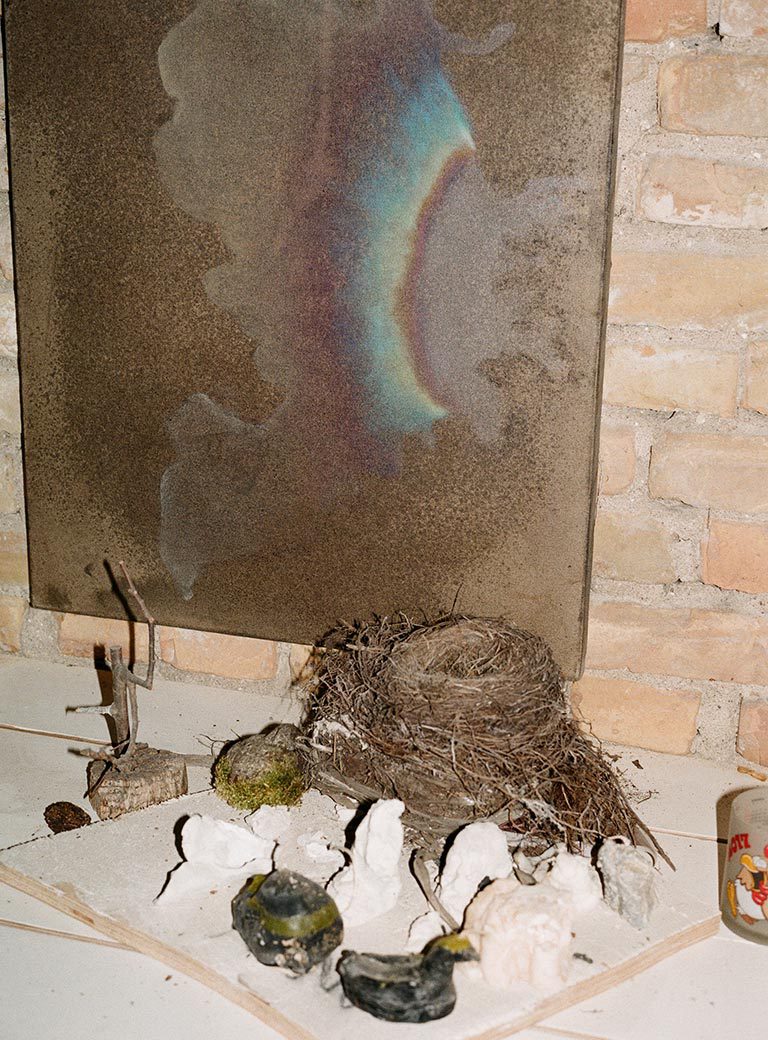 This year, Riga Biennale is having its debut. You have been invited to participate. What are you showing there?
I will present various works at this first Riga Biennale. My studio space in the city, a large former storage for cotton, was converted into an exhibition space where I am showing some paintings resembling artificial landscapes in which I worked with 3D aesthetics, also two works for which I collaborated with my wife Katrīna. One has the title The Nest, a space partly formed by untamed nature, yet filled with traces of civilization. The Nest can be accessed; one can live in it. It is a filter through which viewers can imagine the world. Point of departure for the work was a genuine bird nest from which developed the idea of building a shelter that works as both a shelter and an anti-shelter.
What is your approach regarding the works that you are presenting at the Biennale?
All my works focus on space and how I experience my surrounding reality. I'd say that for me painting has always been an illusionary space. It has something to do with physical reality, but at the same time it creates new virtual and mental space. I think nowadays we have lost the feeling for a stable and trustworthy reality, virtual realities are as important and present as physical ones. In that context painting is still interesting.