As a duo, Jakob Lena Knebl and Ashley Hans Scheirl have been realizing projects together since 2019. In their multimedia installations, they address contemporary issues in a bold and innovative, but also a humorous way. In doing so, they create spaces at eye level that allow for a playful engagement with their art and its inherent socio-political topics.
Ashley, Lena, you work together and realize projects as a duo. How did you find each other personally and artistically?
Lena: In the 1990s, I attended courses of the legendary Professor Peter Gorsen at the University of Applied Arts in Vienna, who at that time had already introduced us to artistic gender and transgender positions. Ashley was also there, also Hans Scheirl, whom I already knew from my extended circle of friends. Professor Gorsen, who had studied with Adorno and Horkheimer, was the first person in Austria to lecture on contemporary art at the Applied Arts. I then operated the artist-run space "auto" in Vienna for a few years together with other artists. When I heard that Ashley had moved back to Vienna from London in 2005, we invited her_him to participate in an exhibition. That was her_his first solo show in Austria.
Ashley: And we fell in love.
Where do you complement each other, where do you go your own ways?
A: In my exhibition practice, I am concerned with bringing painting as a two-dimensional medium into the space. For example, the main room in the pavilion at the Biennale Arte is very high and narrow and is entered through one of the three arches, which are also very narrow. Therefore it is well suited as a theatrical backdrop space, as a proscenium. Thus, the painting can be entered.
L: In my practice I focus on the body and its staging in space. My installations are multimedia spaces of desire in which objects are set into a dynamic with each other and I always become part of the process in a photographic staging. I am interested in human-thing relationships and how what we walk on becomes part of our identity. The intertwining of private and public, art and design, high and low. So we complement each other through the different bases of our installative approaches; that is Ashley's painting, and sculpture in my case. We work with different narrative patterns and structures.
A: But what has happened through the years is that now we have a great influence on each other's work.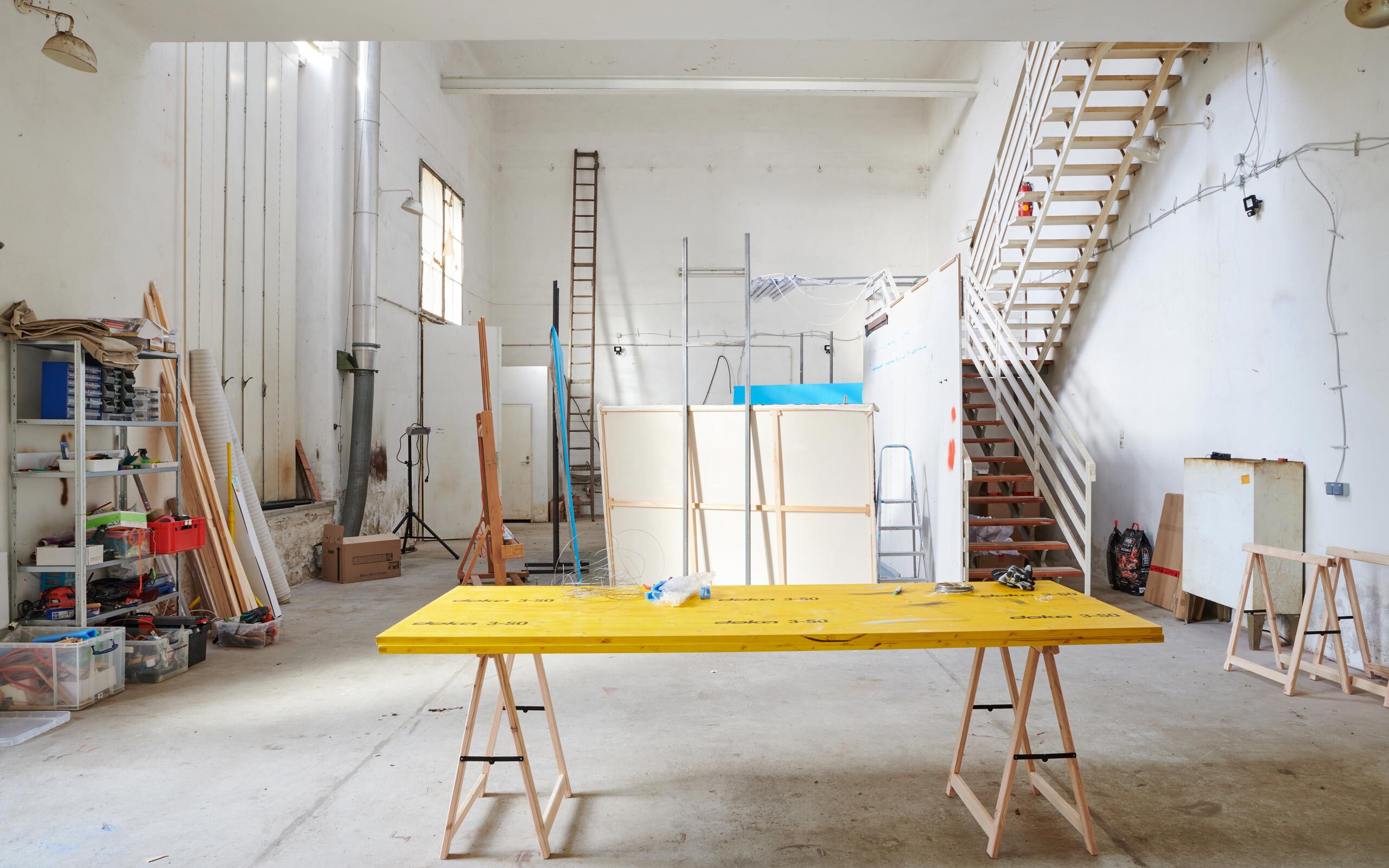 There's some disparity in how you came to art. For example, Lena, you first worked in geriatric care for ten years.
L: Yes, I dropped out of school and began an occupation caring for the elderly, but in the environment in which I lived, there were many artists including the artists' group Geschwister Odradek. By the age of thirty, I had experienced the deaths of many people who I and others had been caring for and had begun to find caring for the elderly both physically and psychologically challenging. At some point I realized that it was possible to take an entrance exam to study art despite not having attained a high school diploma. I studied design with Raf Simons and textual sculpture with Heimo Zobernig. Nevertheless, I have no regrets regarding my experience of caring for the elderly; had I had a more advantageous early life, my artistic work would probably be quite different.
A: My father did not want me to study art, so I decided to study conservation at the Academy of Fine Arts in Vienna. There I met colleagues from the graphics class, with whom I used to make music, performances, and Super-8 films. I didn't study art until I was forty-five, I completed a part-time master's degree in London.
You teach, realize your own artistic projects and work together as a duo. How does that work out?
L: We now have a great team helping us with our art projects. That makes a big difference. And of course we've gained a routine through experience. That way a lot of things are possible.
How do you experience the university context as teachers? Does it give you energy for your own artistic work to be in touch with students?
L: I perceived my own school years as very difficult. However, there were teachers who will remain in my memory because they behaved differently. Education is political and has an extreme influence on one's entire life. Meanwhile, I have been trained as a mentor. It is one of the most beautiful things to assist people and support their development.
What is the first thing you would advise students to do when it comes to creating art?
A+L: Develop perseverance and a tolerance for frustration. In addition, remain curious, continue to develop, network, and gain experience, for example by founding an artist-run space with colleagues. It is important to take an active role and be a reliable counterpart, and also to be interested in the work of curators. Art is not a one-way street. If you want to be seen, you have to see others.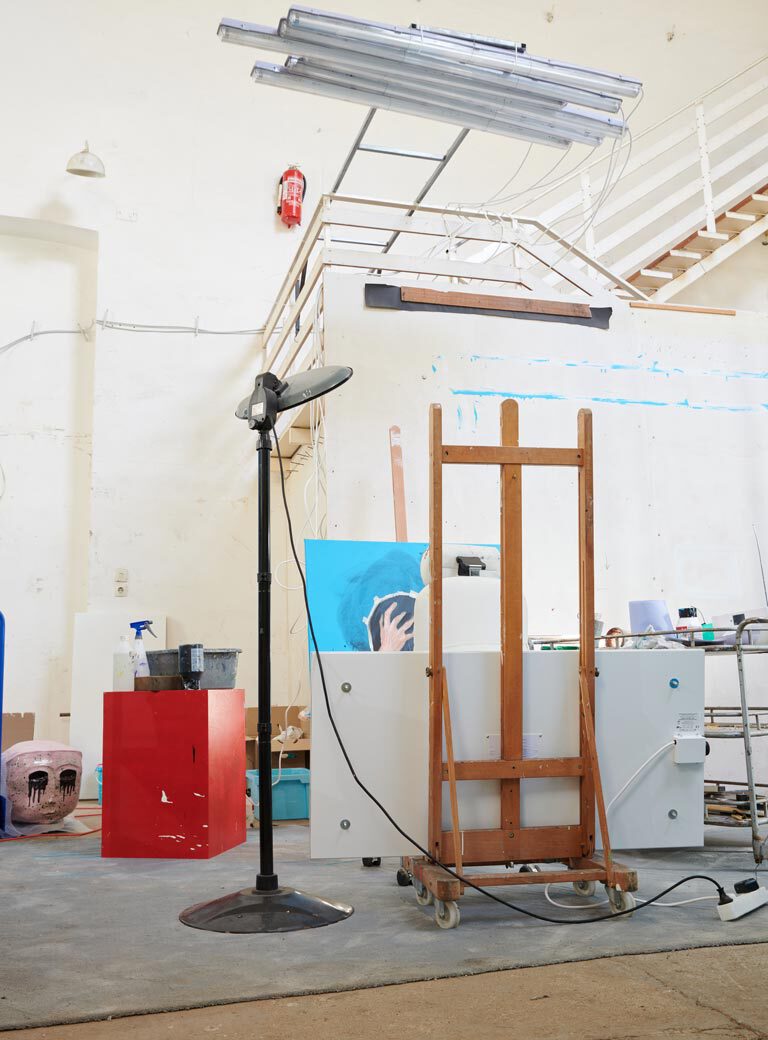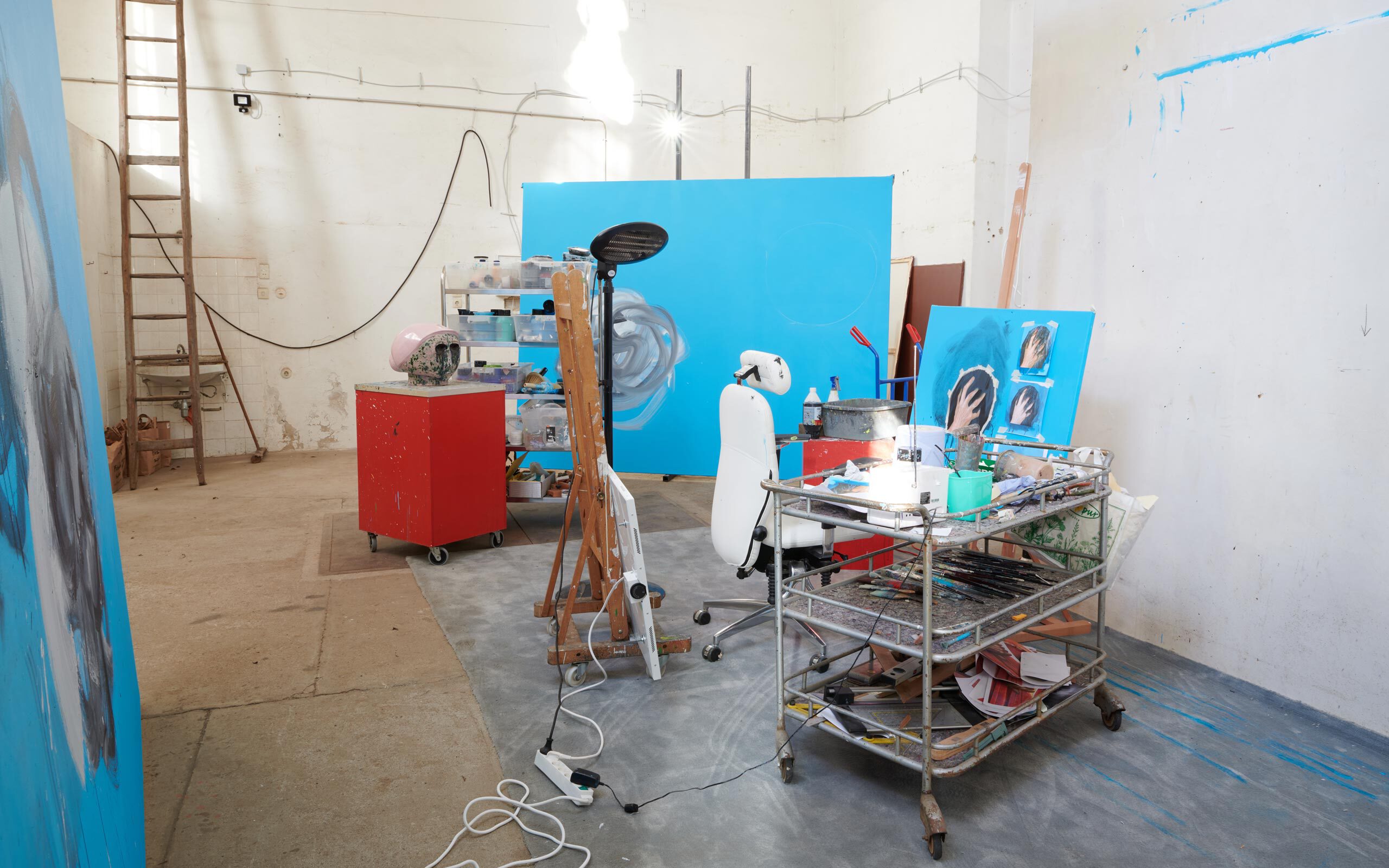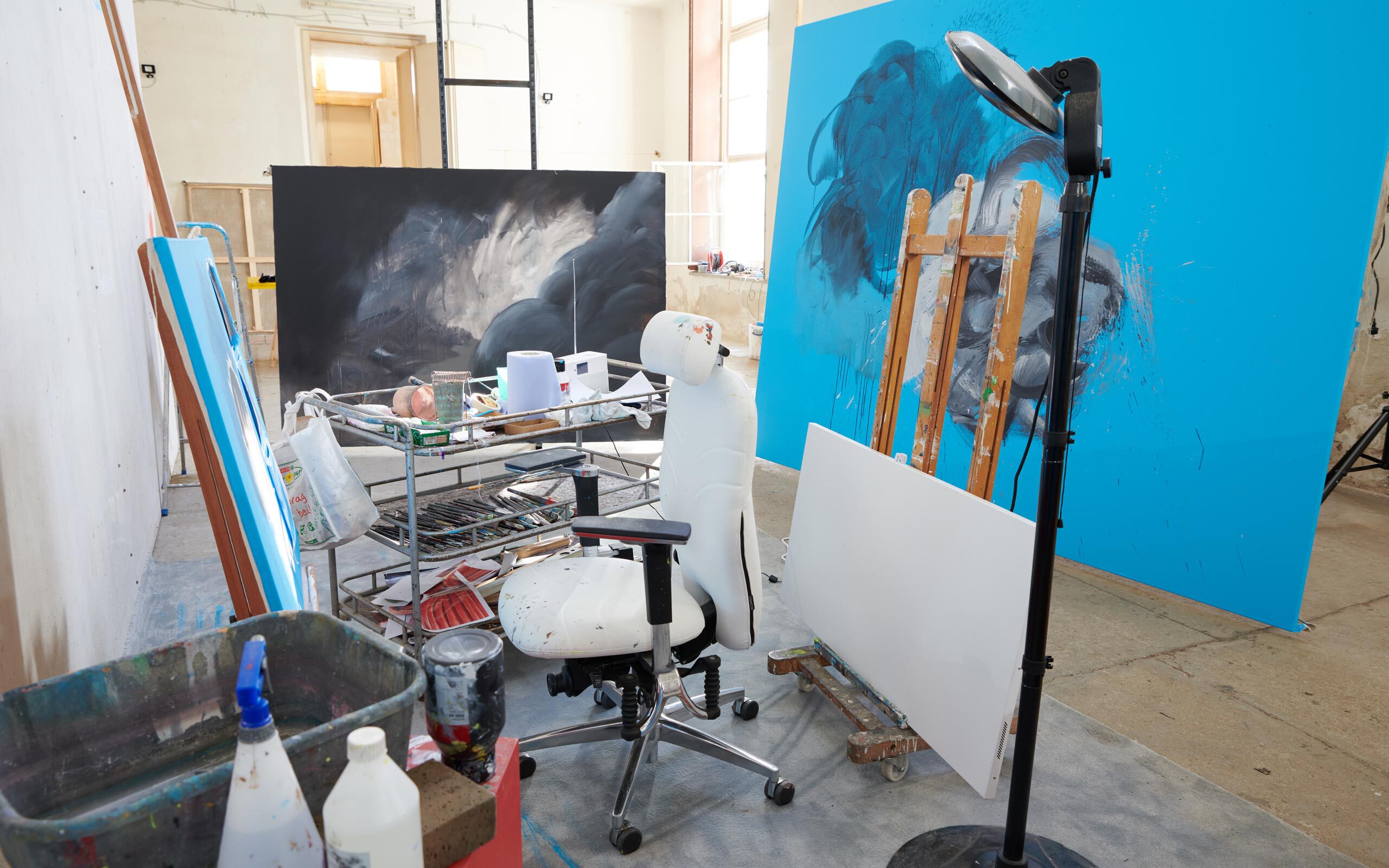 You have a joint studio. How can we imagine your everyday work together?
A: There are different phases, which overlap due to the fact that many things run in parallel.
L: Research, development and production...
A: ... and PR. Especially for a big presentation like at the Venice Biennale. We have to produce print materials and press photos, give interviews. Additionally, it requires several hours of office work a day. But I also paint between projects. Lena needs an occasion, because when there is a space, something happens to her and she starts thinking with and for the space.
How would you describe your art in very simple words?
A+L: With the formula TRANS. This refers to genre, medium, identity, materiality, context, aesthetics, and discipline.
Is there anything that upsets you in terms of your art?
L: Reducing our art to the term queer. That is only one of the many aspects of our work. The term does not represent the wide range of our interests and approaches.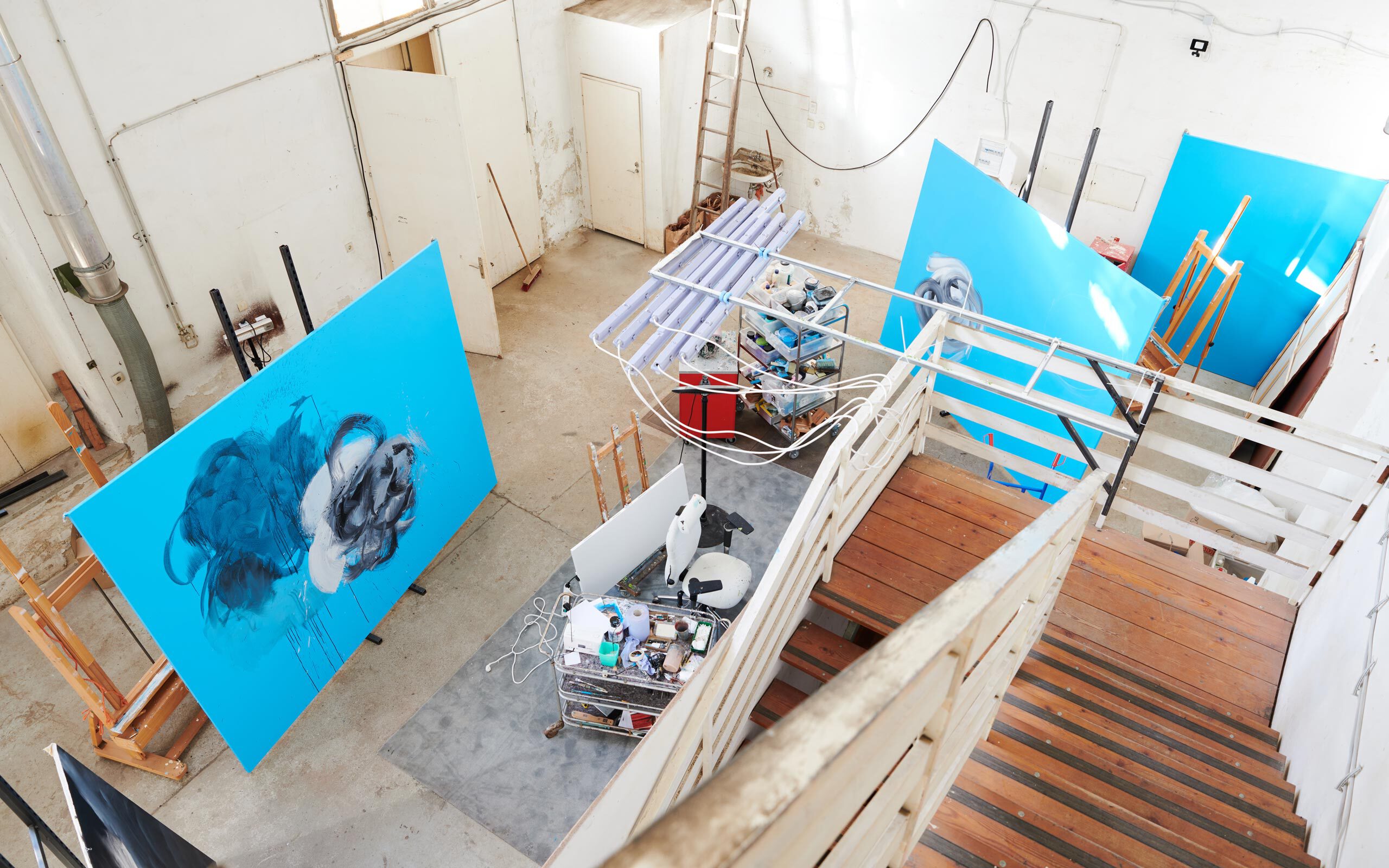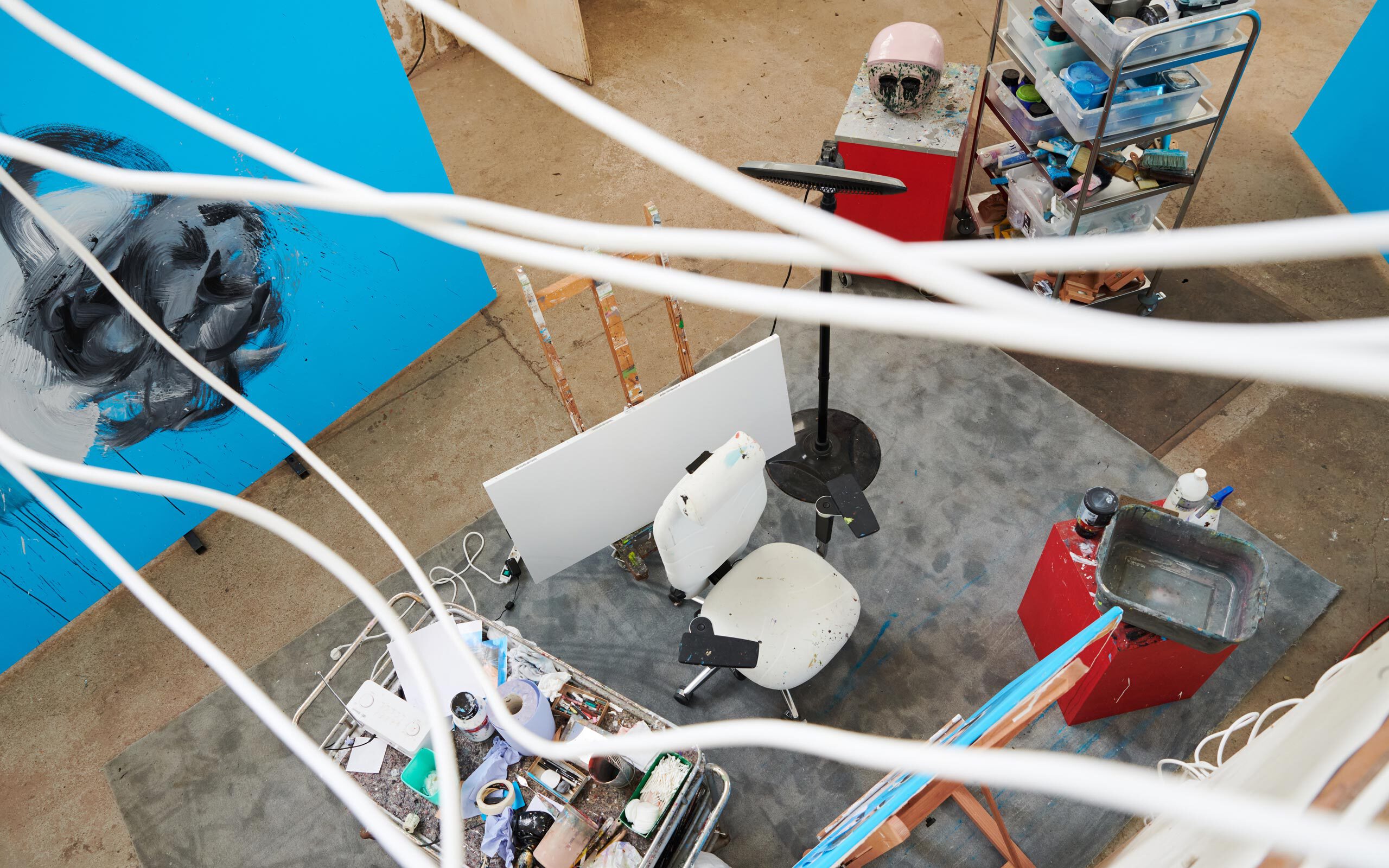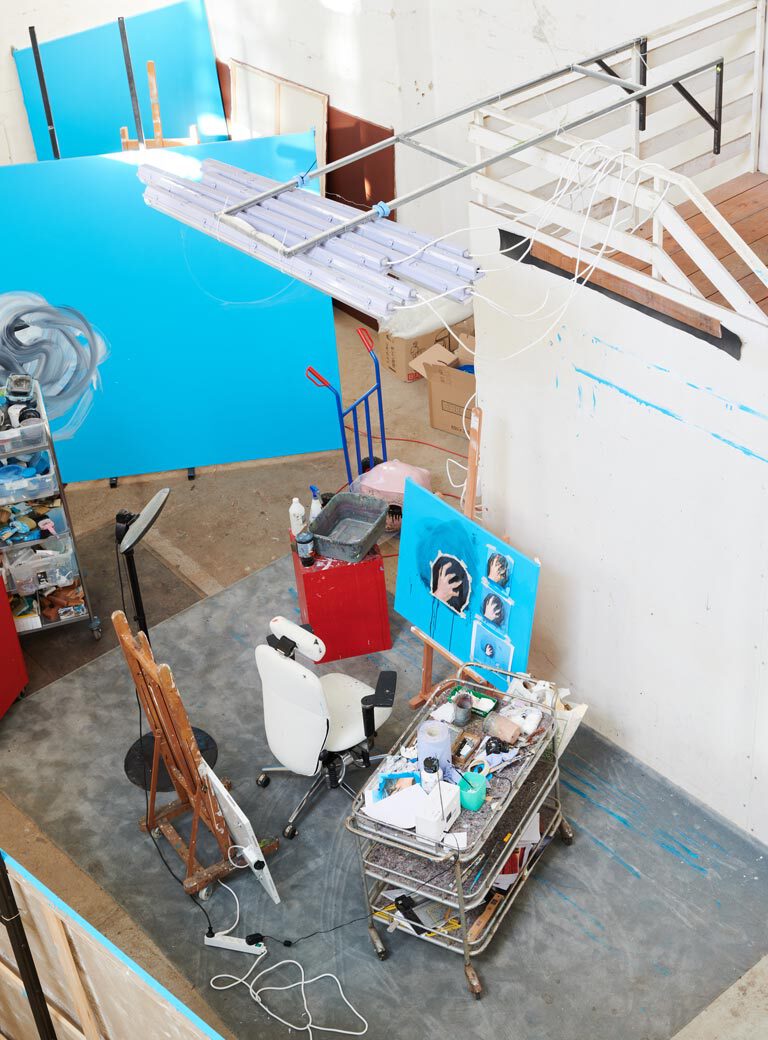 You stage yourselves in your own appearance as artists. What is the idea behind this?
L: The total work of art, because work and person form a unity.
A: And we definitely refer very consciously to the avant-garde and think about what art is as a product in terms of its staging.
Have you ever been attacked because of your performance?
L: Everyone who goes public is subject to criticism, you can't please everyone.
What inspires you in your perseverence?
A+L: The ongoing enthusiasm in transforming one's work.
What role models do you have?
L: It's always changing, it's in phases, some of them keep popping up, like the Beatles. I love the humor and their cleverness and what they did in the mainstream. Right now it's Henri Laurens.
A: For me it's Georges Bataille, Philip Guston, and Maria Lassnig.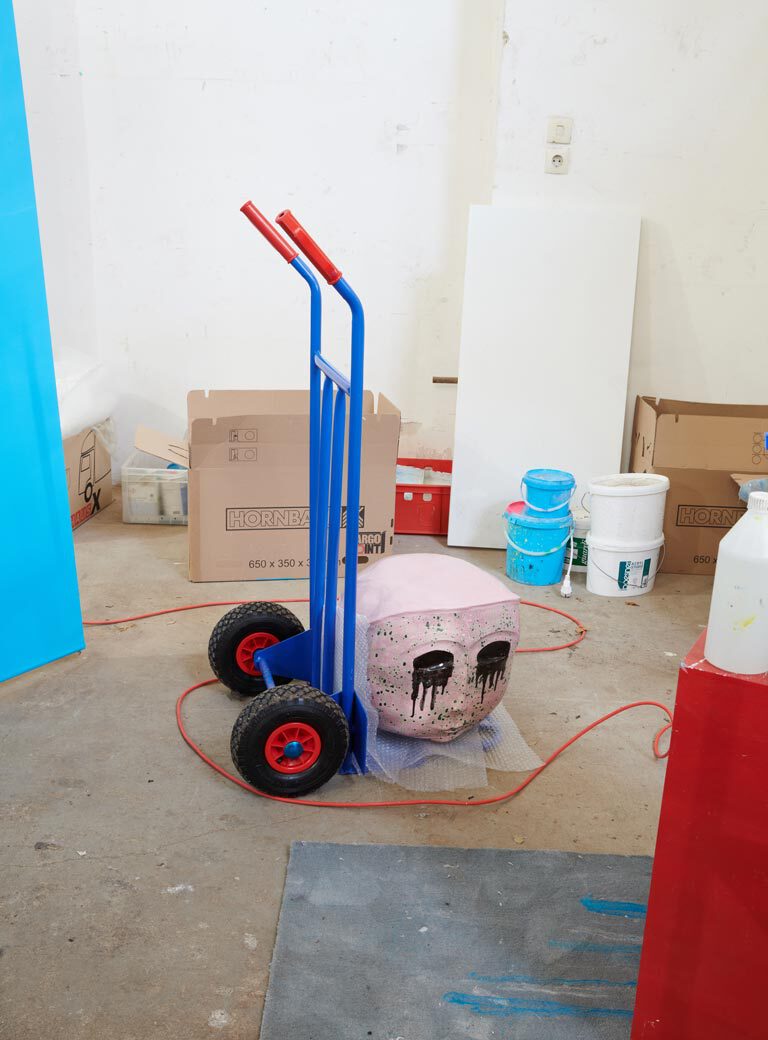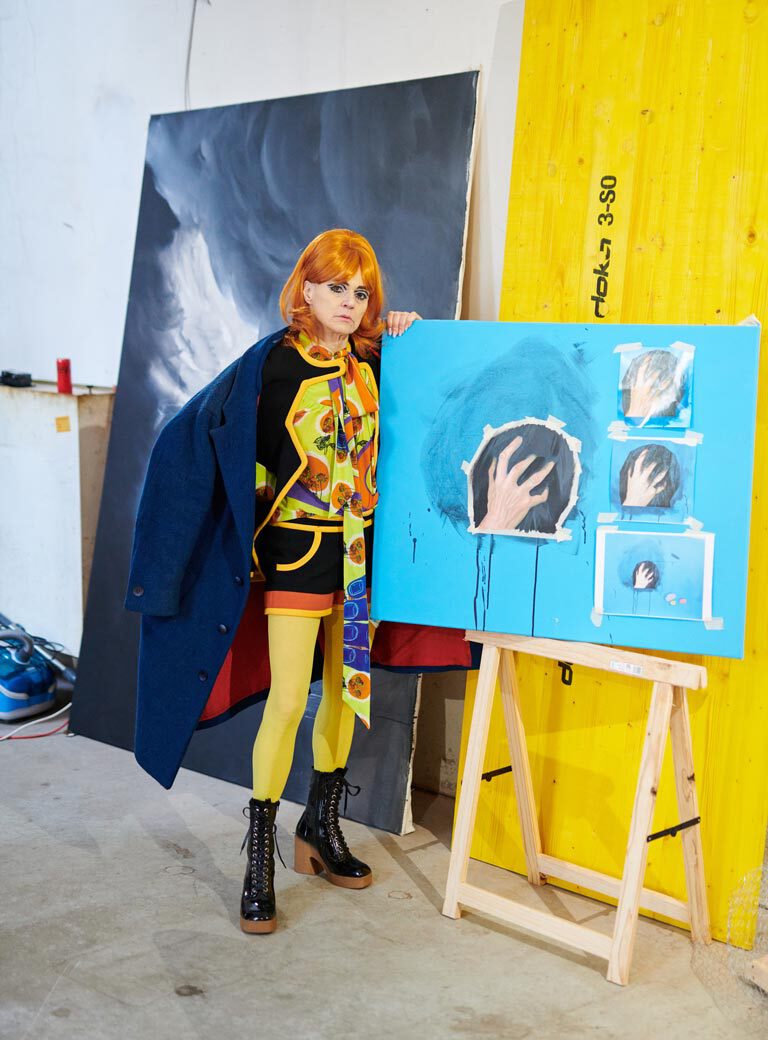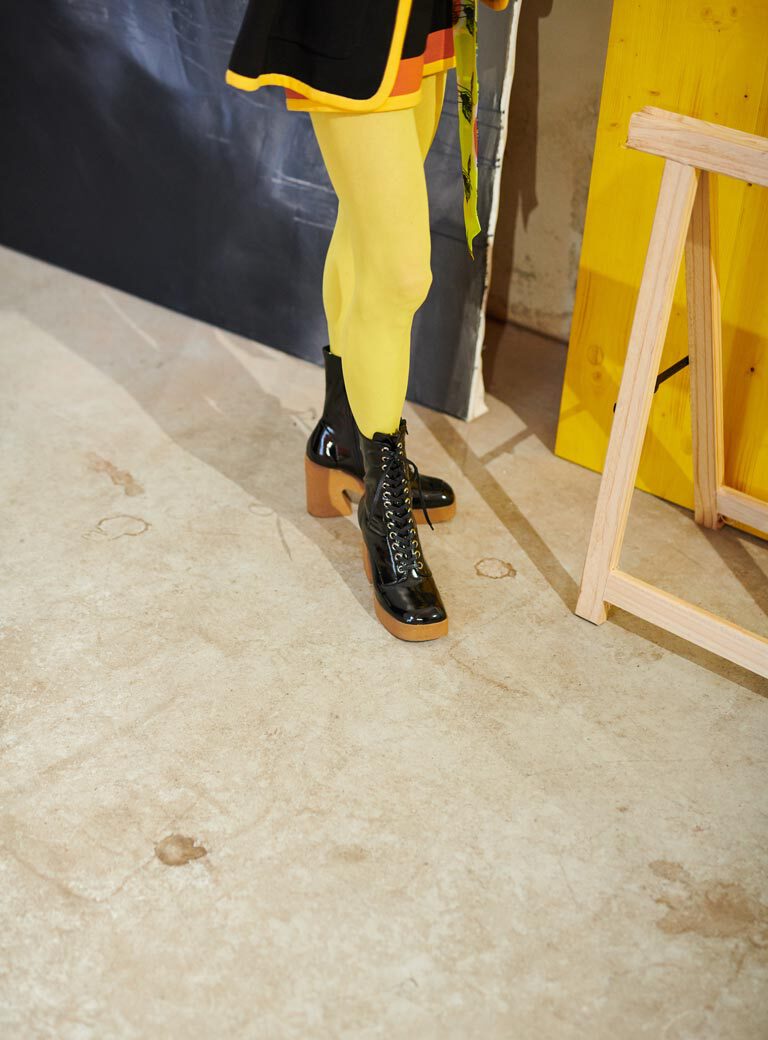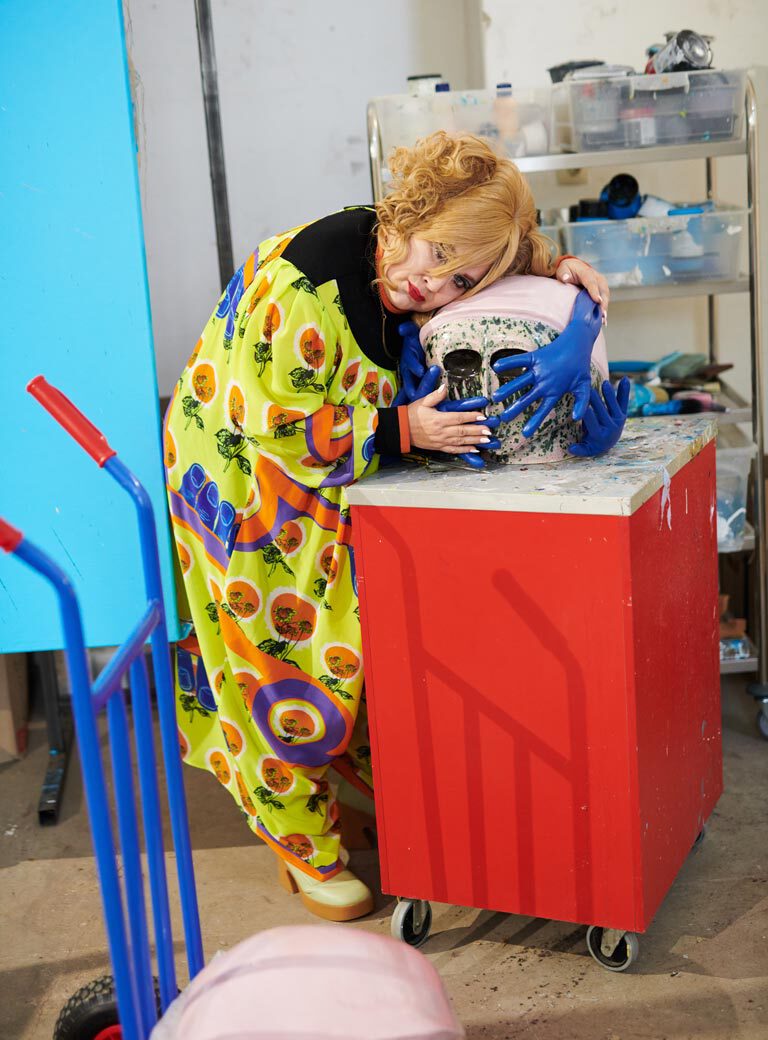 Identity is a central theme for you as people, but also as artists. Even if your discussion can now be described as very contemporary, you have been dealing with it for much longer.
A+L: Yes, we have been dealing with identity, among other things, for a long time, not only in relation to the human identity but also to those of media, genres, materials, contexts, and so on. We are interested in the possibilities of transformation. Desire also plays a central role. In itself identity politics is a big topic at the moment, both in political right-wing and left-wing contexts.
You once said that you wanted to crack open the image of the classical artist, get out of the ivory tower, so to speak.
L: As an artist, you always have the role of mediation; it's a question of which addressee you choose. Do you only address people within the art world, or is the goal to expand the radius, including in terms of language and how you describe your work? I think it's important for museums to be publicly funded, that admission should be free. For example, in the MuseumsQuartier in Vienna, where there are a lot of young people in the summer. If admission were free, maybe they would also find their way into the exhibitions.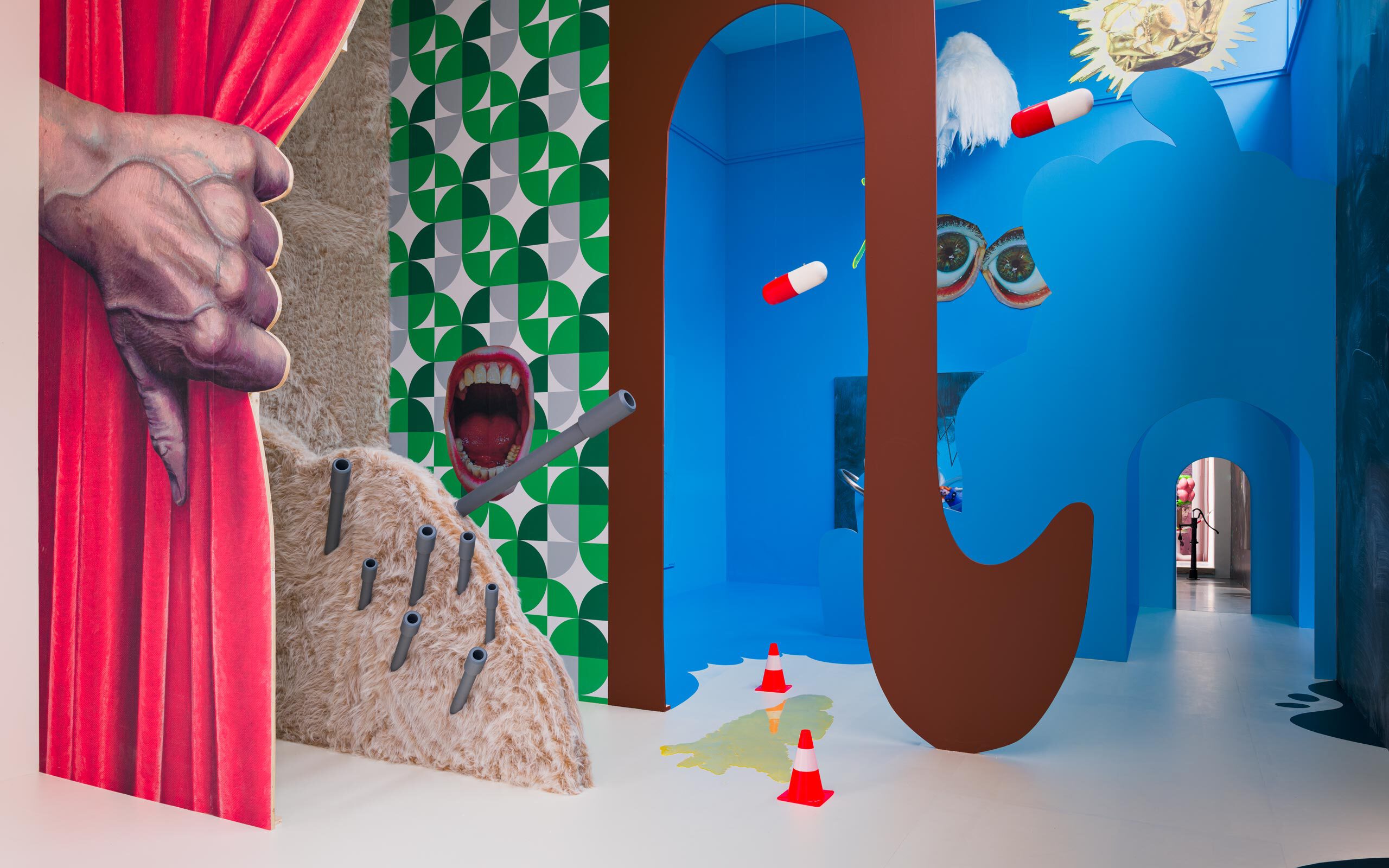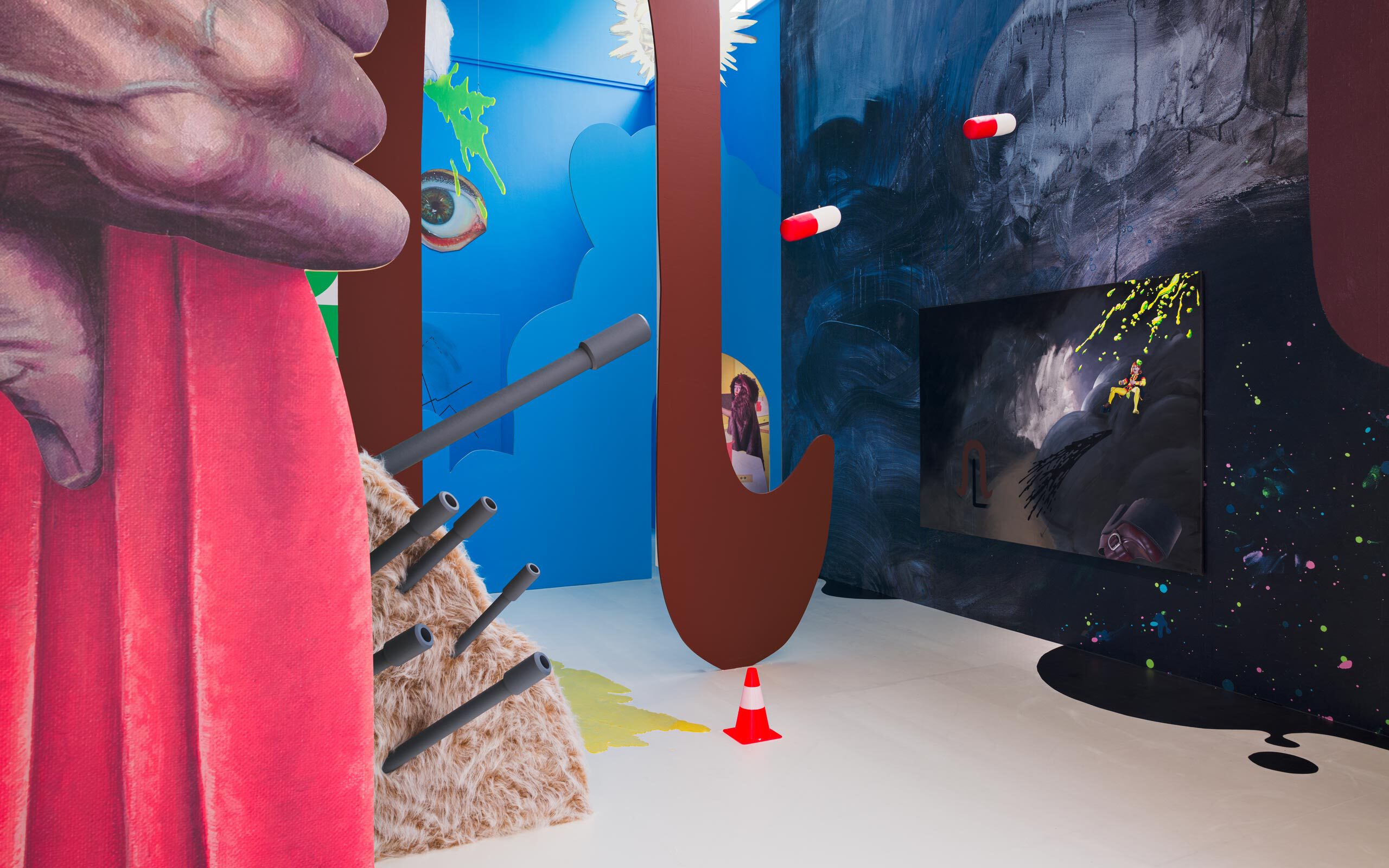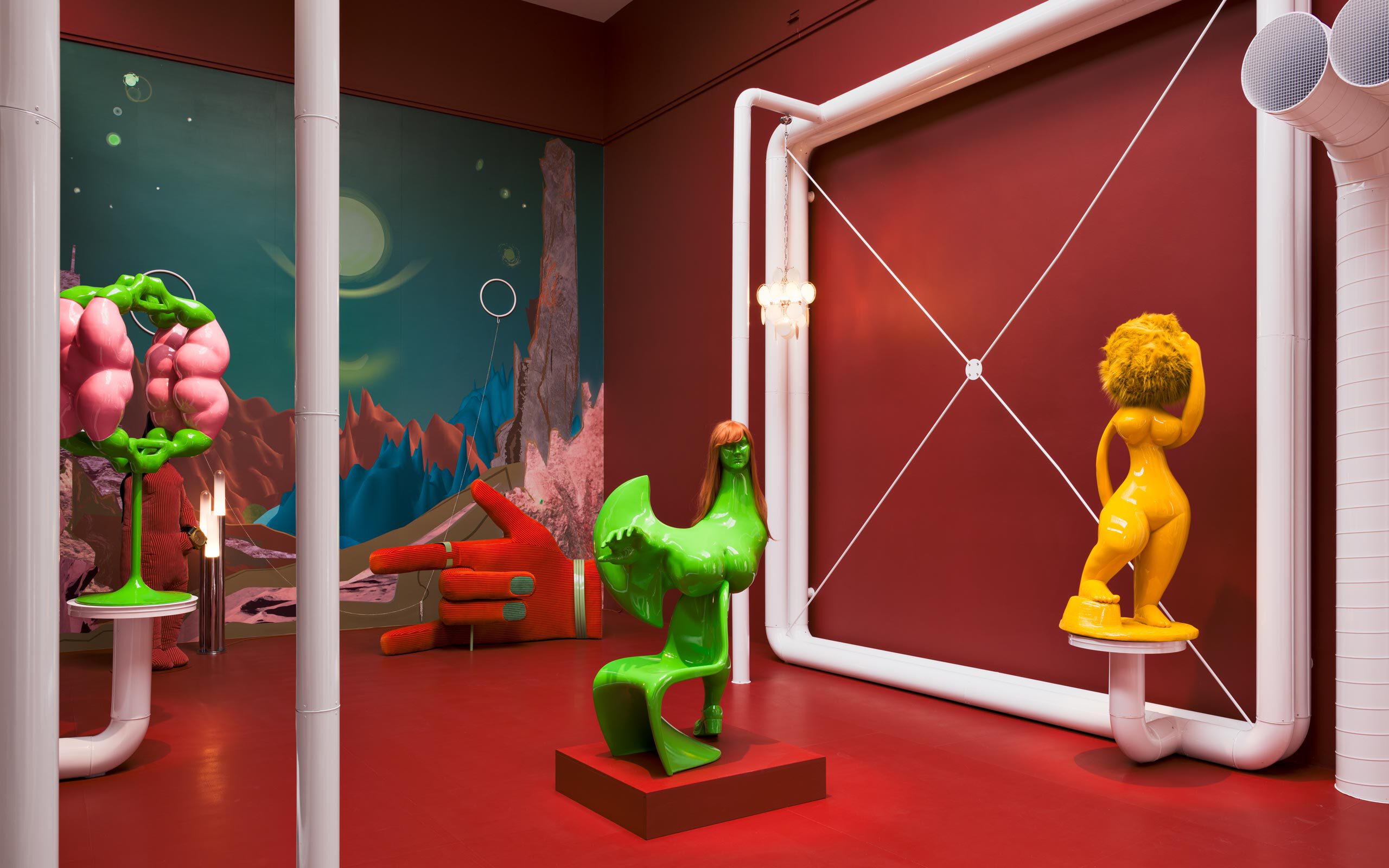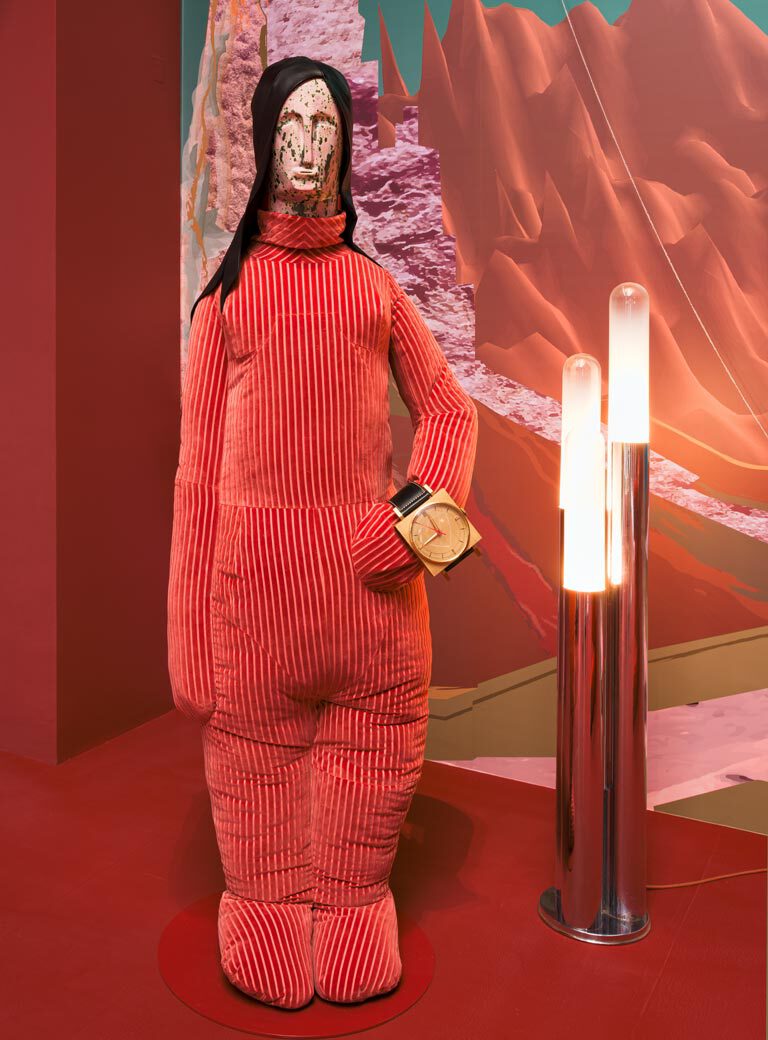 You have a multimedia approach that allows you to deal humorously with socio-political topics; among other things, you've coined the term "spaces of desire". What do you mean by that?
L: I define my installations with this term in order to mark a fetishistic moment. I'm interested in how fetishism arises. I'm fascinated by the focus on a material or a body part and this irresistible attraction. It's about what you desire and what it says about you or does to you. So it's quite important to work with different actualities, media and contexts. The nicest compliment was from people who said they wanted to live in my exhibitions; I appreciate that very much.
In fact, one wants to dive in, touch, and participate, as if you were addressing the inner child, as in your joint installation Die gescheiterte Hoffnung (2020), a reference to the painting Das Eismeer by Caspar David Friedrich, shown at Kunsthaus Bregenz (2020). Is that the intention, and is it permissible?
L: For us it's already about coming back to a moment, an excitement, a wanting to be there and interact. We create worlds to stimulate a dialogue.
How does it feel to be the Austrian Pavilion at the Biennale Arte 2022? What can we expect?
L+A: It feels great and is a great honor for us. We are creating two universes that collide and intertwine. Each plays one side of the pavilion and in the process we enter into dialogue with each other. We make strong reference to Philipp Sarasin's fantastic book titled 1977, a pivotal year, and show the impact that year or decade has on us now. What we find really exciting is the interface between utopia and dystopia, i.e., where is something more or less acceptable. What improvements may be made, and conversely what deterioration cause it to become dystopian.