The scene for contemporary art in Europe's North is expanding and developing new dynamics as international collectors are watching the scene. With Nordic Notes we regularly cast the eye on the Nordic art and cultural scene, portraying its important actors.

With references to fairytale characters, manga films and computer games, Kim Simonsson' sculptures are very distinctive. His dreamy figures are a touch menacing, yet simultaneously fragile and frail. They all share an appearance that is solitary and a little sad, tinged with a sense of uncertainty or uneasiness that is stirred among the viewer. Who are they, and where are they going?
Kim, we are out here in the picturesque village Fiskars. Can you tell us something about the place?
Fiskars is a small community of only 600 people. It is quite a special place in that one third of the population are working in the wider field of the creative industries – visual artists, sculptors, poets, and craftsmen... I am still a relative newcomer here in the village. I am originally from Espoo, near Helsinki.

What let you move here? Did you feel attracted by the creative energy of the place?
When I lived in Helsinki I actually had no intention to move away. After a 3-year residency in Tammisaari which is located about 50 km from here, right by the sea, it was clear to me that I could never live and work in the city anymore, so I decided to settle here in 2012. At the time I was commissioned by EMMA (Espoo Museum of Modern Art) to create a big sculpture for Helsinki's Tapiola metro station for which I needed a large space and I found the ideal conditions to work on it here, and I stayed!
Your work space is located in a brick building inside a compound which appears to have served as a factory shop floor in the past.
Yes, it was actually the production site of the Fiskars company, which is a household name in Finland and is known also outside Finland for its scissors. Their first product was actually ploughs for agriculture, which were produced in here. Later Fiskars switched to producing knives here. Due to the factory Fiskars used to be a vibrant town with thousands of people being employed by the Fiskars company. In the early 1980s Fiskars shifted their production elsewhere and people left the town. To carry forward their tradition and responsibility to the town Fiskars made an effort to revitalize the community. They made offers to carpenters and designers to set up their workshops in the old factory buildings. Artists followed due to the cheap rent and little by little the community grew.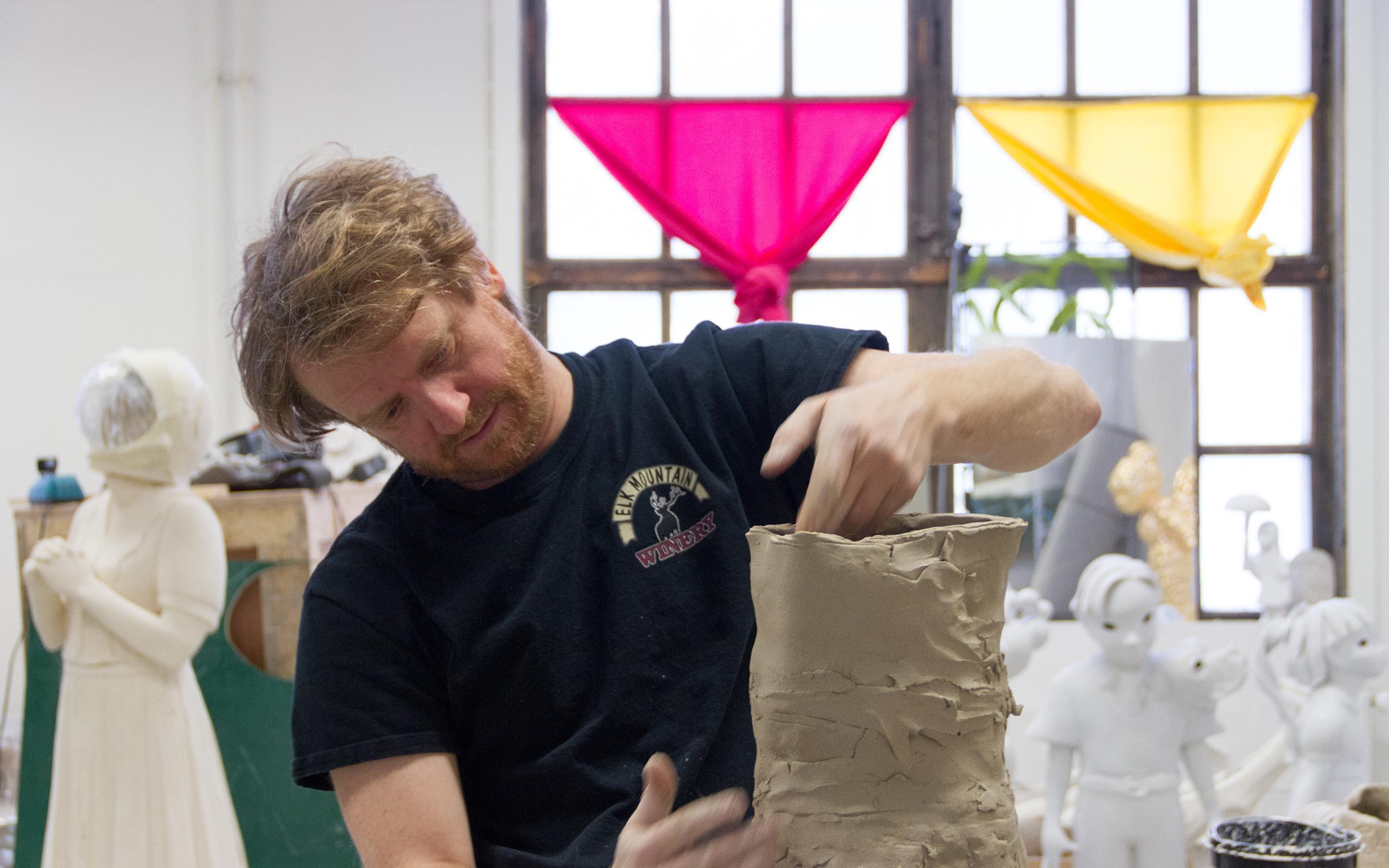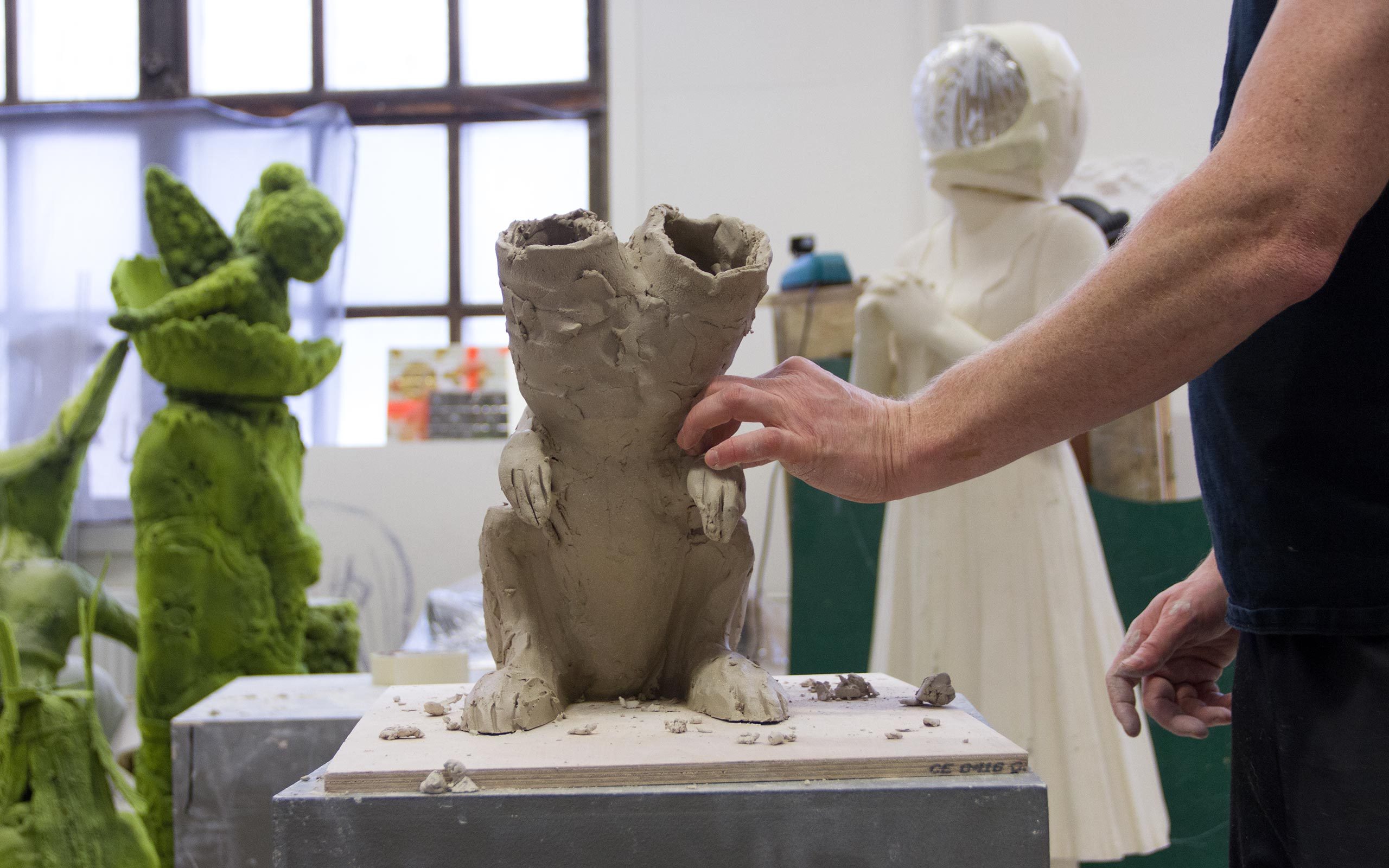 How did you discover your interest in creating art?
You know I wanted to be a painter since my childhood. Already at the age of twelve I was drawing and painting every day and I realized early on that that's what I wanted to do in my life. But the art schools were very restrictive in the number of students they were admitting per year and my application was not successful. More out of curiosity and fun I applied at the University of Arts and Design in Helsinki (since 2010 known as Aalto University) and found out that they also had a class for ceramics and glass. It was a very pragmatic choice to be honest, as I thought the odds of being admitted there were slightly better.

Having been trained in working with ceramics and glass you could have also pursued a more "crafty" profession. Was it always clear for you that you would take an artistic direction with the skills you have acquired with your education?
Until I was admitted to the ceramics and glass class I hadn't done any kind of sculpting. But I soon discovered that creating something in 3-dimensional form actually felt more natural to me, even more so than drawing. I realized quite soon that I had no passion for applied design. It came more natural to my fellow students to apply function to their designs. I felt attracted to shapes but took no interest in the functional side. So I started doing purely figurative sculptures. At the time I used to draw a lot of comics, from where I drew a lot of inspiration. I always liked to tell stories with the figures I created.
As an art student one is still looking to develop one's proprietary way of working. How did you develop your own artistic style?
When I was studying ceramics in the late 90s it was not a popular material among sculptors. There was a macho attitude that it was a material for women to do handicraft. But I loved the material, as you could do anything from it! I also wanted to resist this macho culture. My ceramic works were quite whimsical. When a curator came by to judge our student work he said it was nice but not of museum quality. As a young at student you get quite upset about such feedback. But he gave me some guidance. He said I should stay with ceramics but develop a more consequent concept that would inform the figuration. In a way I was fascinated with porcelain decoration, these kitschy cats and dogs and the royal figures made of Meissen porcelain. It was quite the opposite of functional design, cluttering a space, which I liked. I started doing my own version of these decorative figures, however with an irreverent twist and definitely not cute. Mainly I was doing dogs, which were attacking each other or were displayed while shitting. At the time Jeff Koons was very present in art discourse and my work got noticed. The same curator who was judging my work at the university studio visit chose one of my dog sculptures for an exhibition at the Ateneum Art Museum. As a student I was amazed how well people received these figurines and that they were actually paying prices which seemed outrageous to me as a student. (laughs)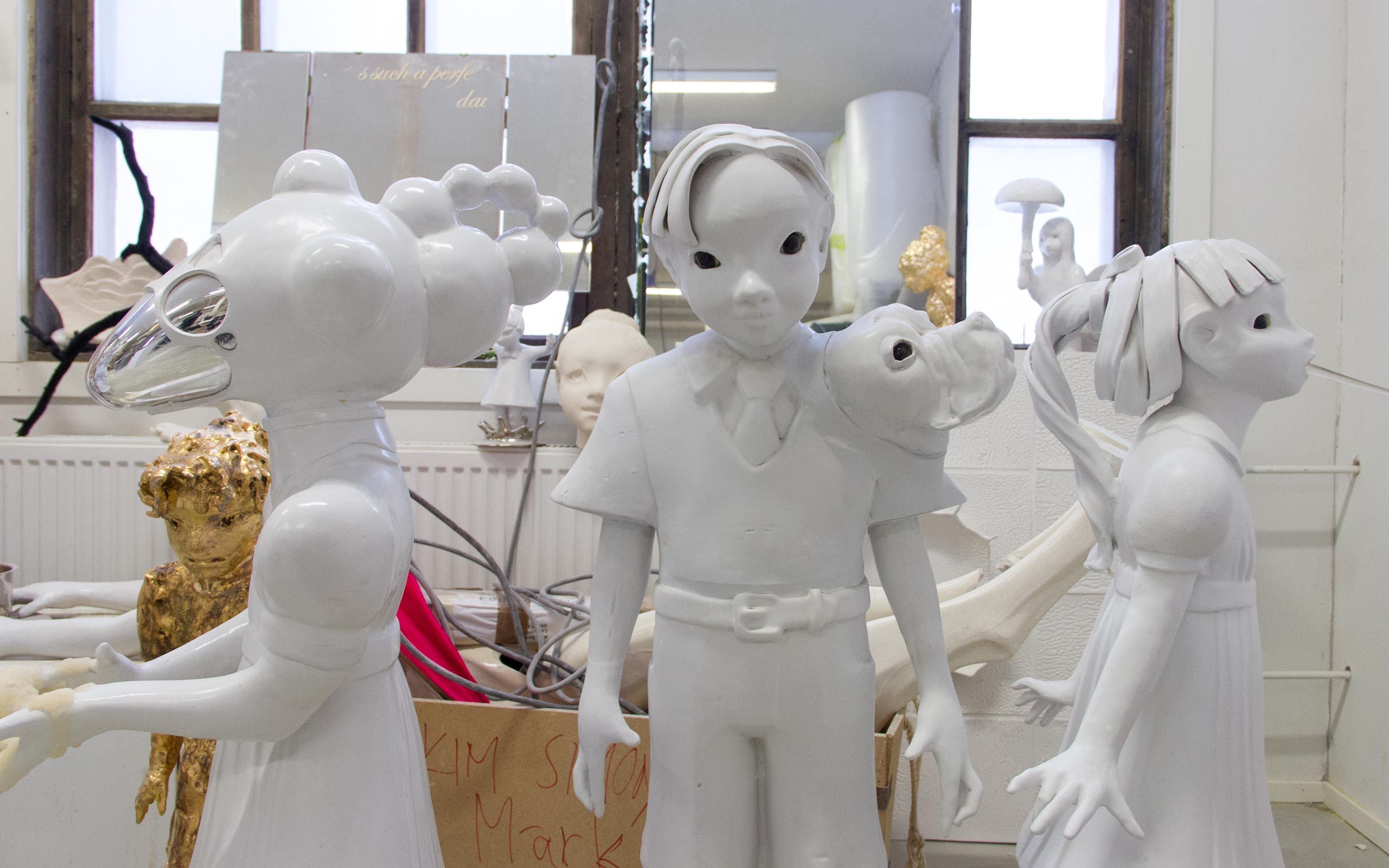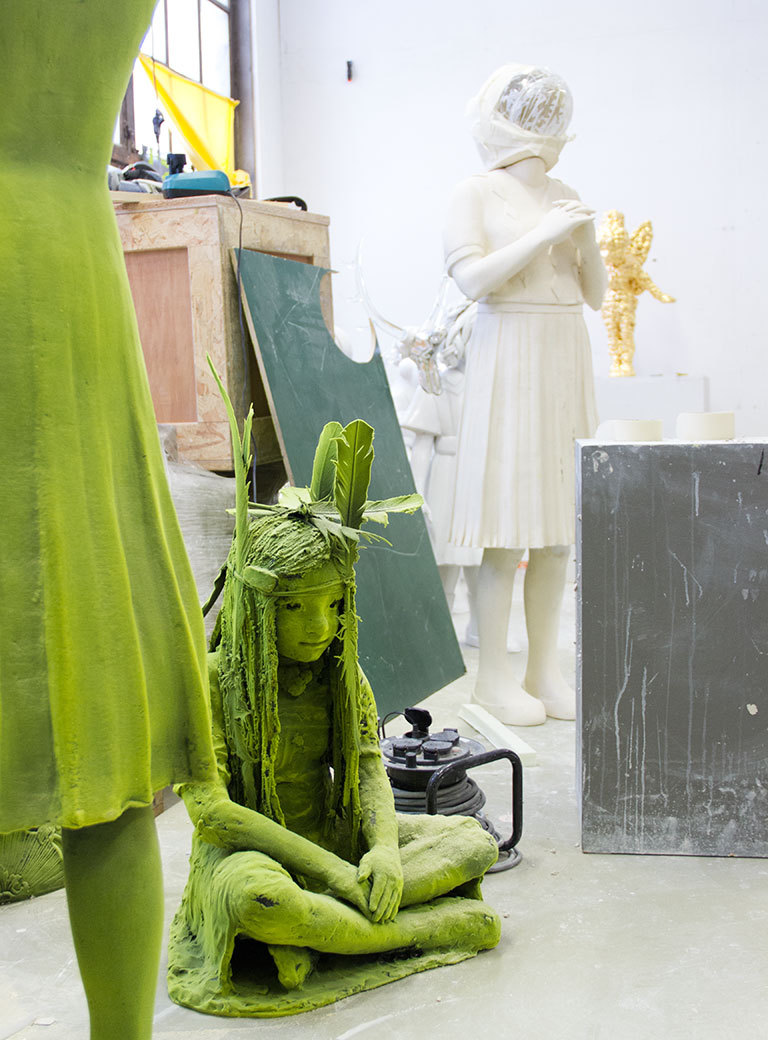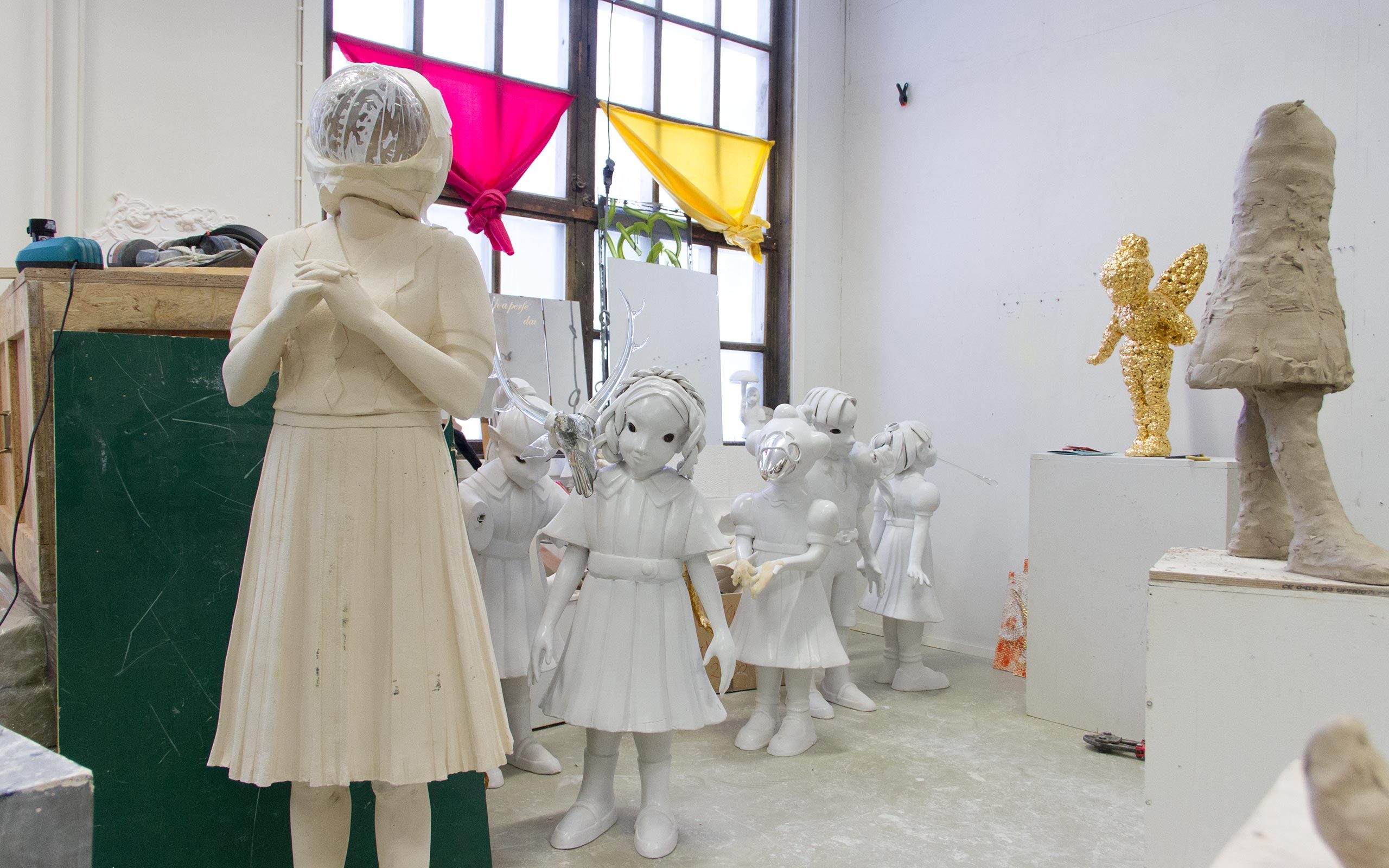 Looking at your white and shiny porcelain sculptures here in the studio one gets the impression that they have just escaped a manga comic. Can you describe that development from your early dog figurines to your work today?
Initially, when I graduated, I had not been interested in manga or anime. When I was younger I was more impressed by European comics and particularly some Swedish ones. After graduating from university in 2000 I moved to Canada. During a residency in Toronto I had the chance to attend a guest lecture by Takashi Murakami at the Power Plant art museum. Back then he was not yet the superstar he is today. I became familiar with some of his earlier works, such as the Lonesome Cowboy and was fascinated with how he combined a notion of anarchy with craftsmanship. And I admired the simplicity that was inherent in his figuration. Next to my own studio was glass workshop, where I made a rebellious girl sculpture – a spitting girl of white-glazed ceramic with her spit being made of glass. It was a modern and irreverent interpretation of a Meissen figurine with a manga influence in its aesthetic. In principle I was doing the same thing as with the shitting dog. But the glass spit was so beautiful and everybody loved it, so I stopped making animals and starting making children.

After your success in Toronto, what made you move back to Helsinki?
Bernd Arell, then the director of the HAM, nominated me for the Young Artist of the Year Award which has quite a reputation in Finland. After that my name travelled in Finland which gave me the opportunity to work full-time as an artist in Helsinki.
Many of your figures, especially the white glazed ones, have a strange look and other-worldly weirdness to them. They look cute in a way, but there is a sense that you wouldn't want to come too close as they might bite or fight you. Why is that so?
My driving force is that I love sculpting and this urge to do it. I wanted to create something that was also a little bit upsetting, something that gives these figures a presence which leaves the viewer in the unknown what they really are. The eyes that I use on the figures are typically used to prepare deers or elks in taxidermy, which gives the creatures a slightly weird and animalistic gaze, which may be perceived by some viewers as subliminally threatening.
You also use elements such as antlers or deer skin on your at first human-looking characters. What role do such elements play in your work?
Well, I always come from the form. I love sculpting animals. However, typically I do not like to let it stand for itself and combine it with something else to make it more interesting in the contemporary art scene. But a lot has to do with my pure love for sculpting.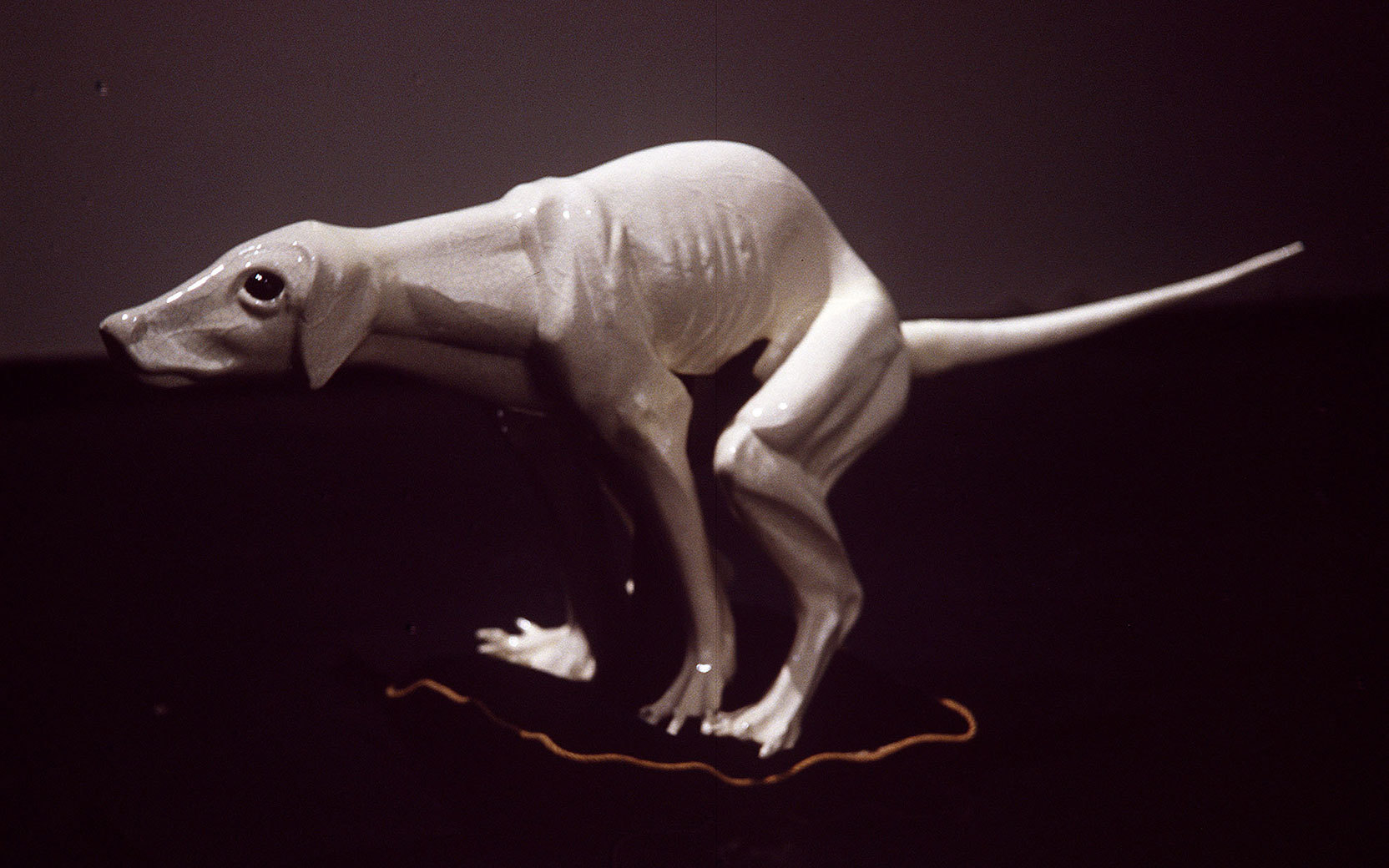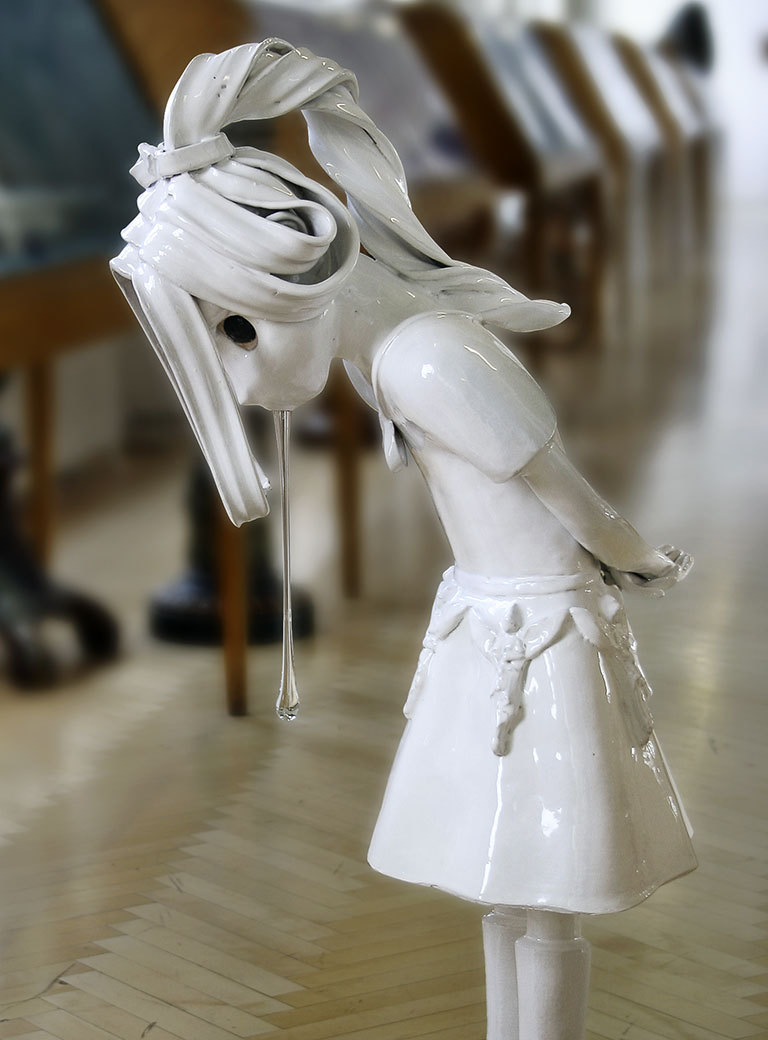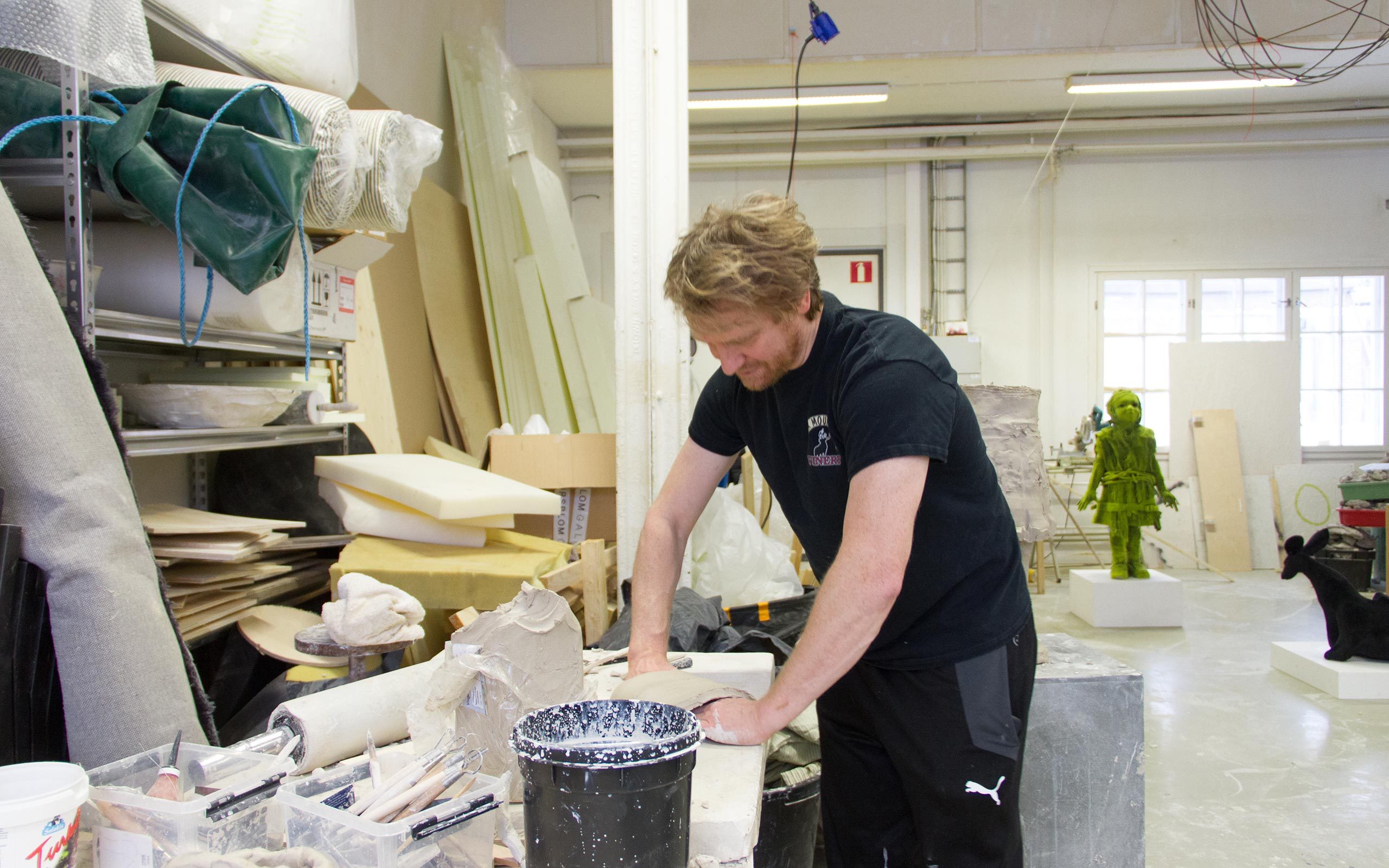 Let's move to another work-cycle of yours that has become quite prominent in your work in the past few years – your "Moss People". They look mystical as if from a secret forest tribe. Who are they? And where do they come from?
Indeed many people associate them with the forest and they are often referred to as "Moss People". The process how they came into being was an accidental one. In 2012 I purchased a flocking machine, which works with electrostatic nylon fibers. The green and the association with the forest was actually not intended. I was working on a rabbit-like sculpture which I had coated with black paint, but wasn't convinced of the result. I coated it with neon-yellow flocks and the way both colors reacted with each other produced this specific green. It took me a while to realize that this resembled moss, so I started to think about these new sculptures as forest creatures.
It is striking that none of them look really old. At the same time these children make the impression of being very self-reliant, as if they had to grow up rather quickly. Why is that?
Yes, they are indeed very young. They are still before their puberty. I have been analyzing this for myself why it was so important to me to give them that age. I think, before puberty, everything still seems possible. Everything circulates around you and one may be completely carefree. With puberty adulthood and the responsibilities and constraints that are associated with it are already emerging. Things get more complicated and external social pressure is building up. When creating them I had an apocalyptic moment in mind, a horrible disastrous event in mankind, after which only children before puberty age survived. These kids needed to become strong and self-reliant as nobody could look after them anymore. In my mind these kids are on their own and have to survive.

One cannot help thinking about Lord of the Flies by William Golding, a novel in which children are cast on a deserted island, where they are building their own society which turns into the building of different tribes which were waging war against each other.
Oh I think there is definitely some of this in them. But I was mainly inspired by Mad Max Beyond Thunderdome(Mad Max 3), an Australian dystopian action film from 1985 directed by George Miller and starring Mel Gibson as "Mad" Max Rockatansky, a film that deals with societal collapse, murder, and vengeance. In the movie Mel Gibson finds this forest with a society of kids living there, dressing up weirdly.

Can you explain the production process of the Moss People in more detail?
As all sculptures that I am making they are made of clay here in my Fiskars studio. The clay is then fired in my workshop in Helsinki. But, unlike the glazed white figures, I leave a rough surface as the foundation for an epoxy coating which I paint black. The black-painted epoxy is electrically charged. The yellow nylon fibers from the flocking machine are attracted by the statics and enter the epoxy in a 90 degree angle, very much like hairs in the skin. I have developed a lot of satisfaction from sculpting these figures as, to me, they feel more personal and expressive in character.
Is there any misunderstanding or over-simplification about your work that persists among viewers which you would like to do away with?
I used to have a problem that people find my work scary. (laughs) Especially the glazed white ones. It was never my aim though. I just wanted to make them to look a bit weird. Interestingly, children like my work. They don't seem to be seeing anything scary in them at all. For example, my big sculpture on the platform of the Tapiola metro station, a big bronze-white sculpture commissioned by EMMA (the Espoo Museum of Modern Art near Helsinki), is very popular with children, which was also my aim, because metro stations can be quite scary places.

What would you like to convey to viewers of your work. Is there a message or artistic concern that you would like your work to convey?
You know when you work as an artist you spend a lot of time with yourself. The more you think the more absurd some thoughts may become. I grew up in a very religious family going to church every Saturday. I have a bit of antipathy about preaching to people. What I am trying to do in my art is to create something that is of an informal sublime beauty – something that admits also coincidence and unintentional developments in its creation process. Once I feel I have reached that stage I stop working. I want to make work that is honest and true to my way of expressing myself.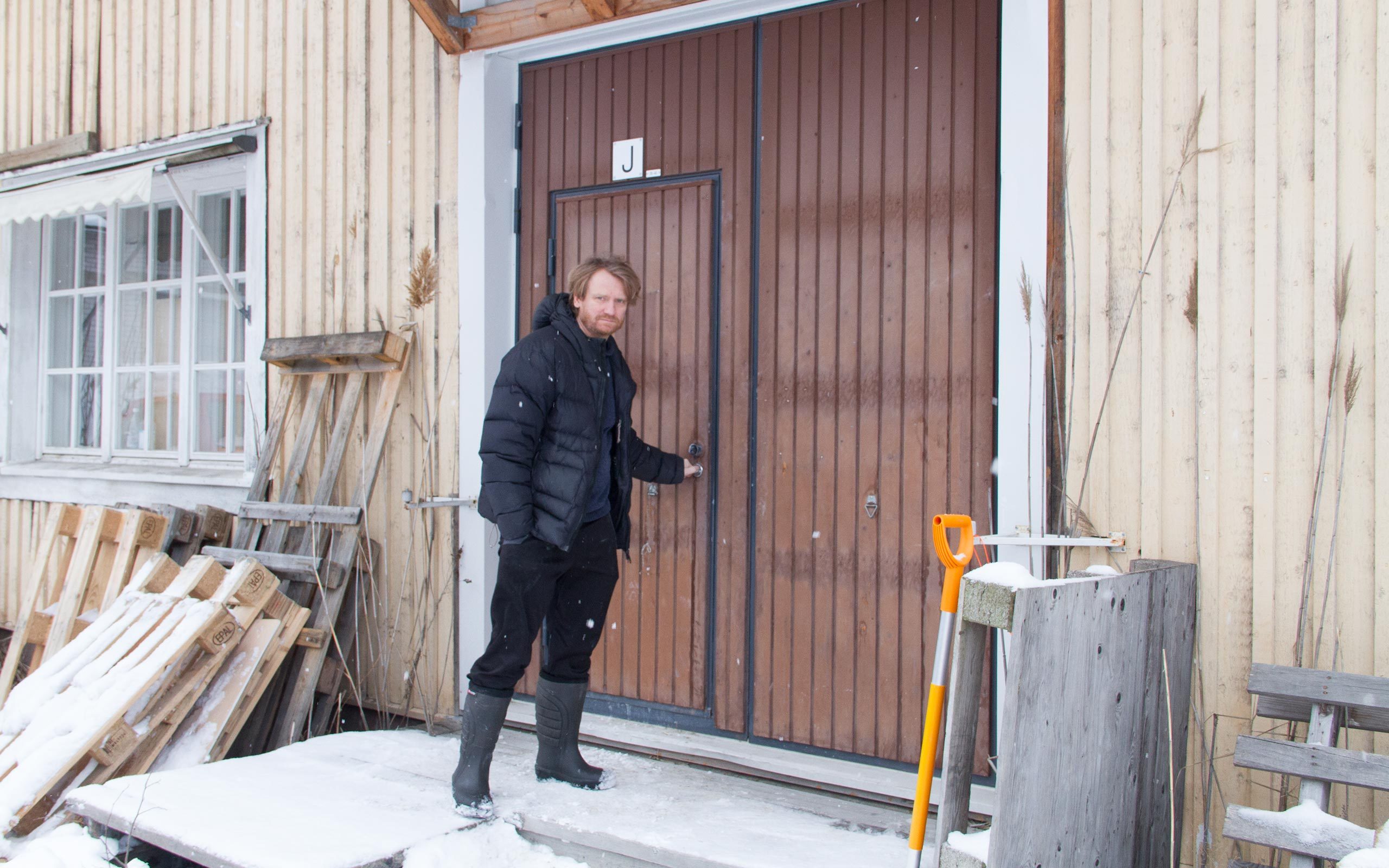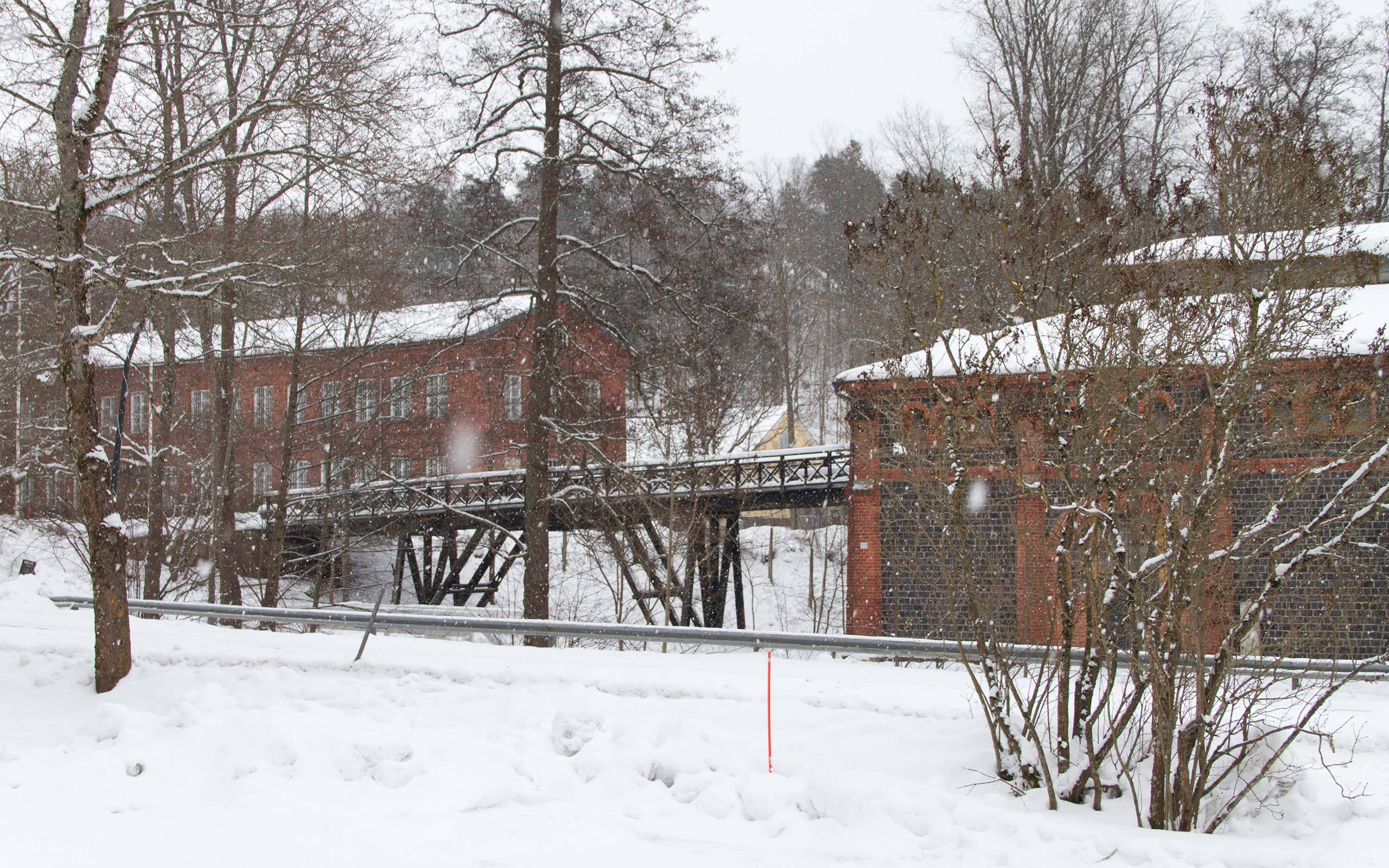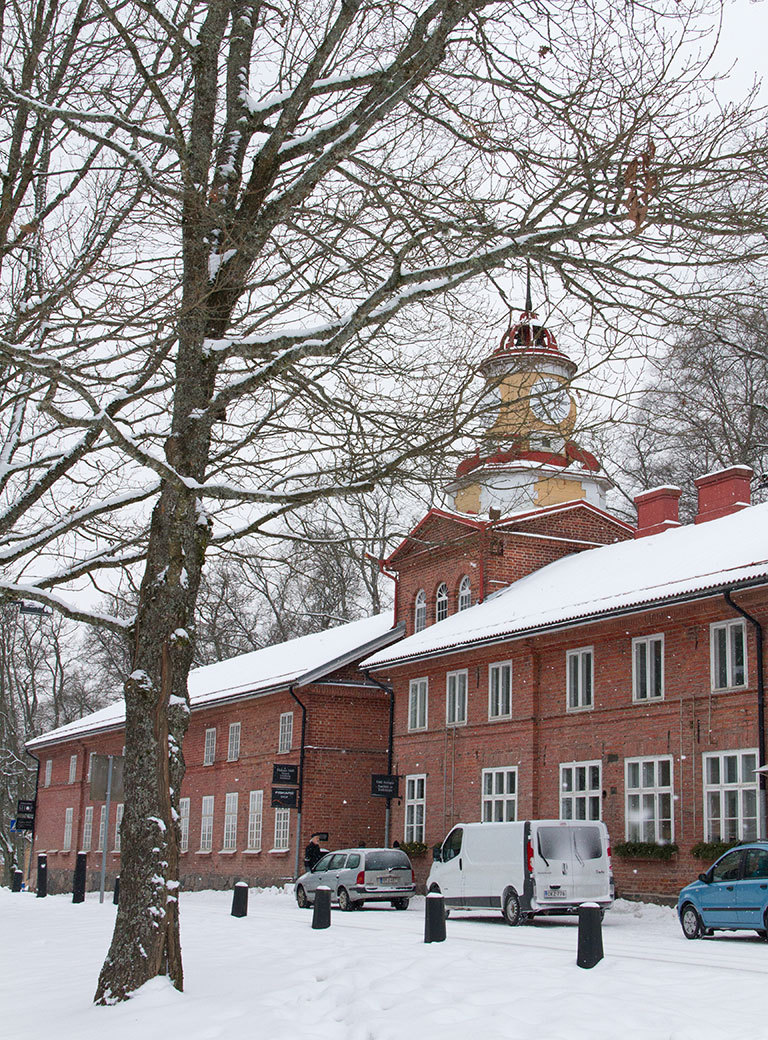 Interview: Florian Langhammer
Photos: Florian Langhammer